Welcome to my Affiliate Cash Club review!
Apparently, today is our lucky day because we have access to this new "done-for-you" money-making system that has turned ordinary people into millionaires.
That's something I have heard many times from other similar products and we are going to find out if this one is any different.
Let's see if the Affiliate Cash Club delivers.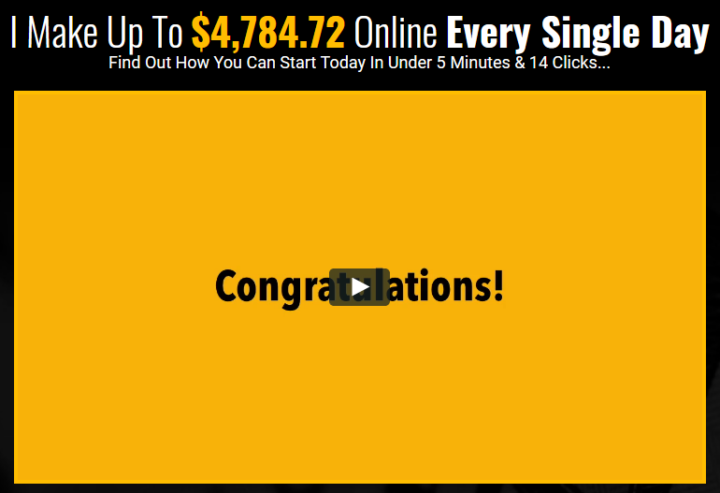 ---
Affiliate Cash Club Review Summary
Product Name: Affiliate Cash Club
Owners: "Jordan Mathews"
Product Type: Affiliate marketing training course
Price: $37 + upsells
Summary: Affiliate Cash Club is a new affiliate marketing course teaching Clickbank product promotion with solo ads. The sales video portrays other traditional money-making methods as not worth the effort and suggests their own way of making money online. However, the Affiliate Cash Club method is a bad option for beginners because you are not building an asset for yourself. Other worth mentioning aspects of this product include unrealistic income claims and multiple hidden fees up to $800.
Rating: 2/10
Recommended: No
---
What Is Affiliate Cash Club?
Affiliate Cash Club is a new system that teaches you to get started with the affiliate marketing business model and how to promote Clickbank products to make money.
In case you don't know what is Clickbank, It's a popular marketplace for digital products of all kinds.
The course was launched in January 2019 by Jordan Mathews which is merely a pen name because the owner wants to stay anonymous for personal reasons.
It's always a bad sign when the owner doesn't want to be associated with the product. It usually means the company has something to hide or the product just doesn't live up to its promises.
In that regard the Affiliate Cash Club operates similarly to other products I have reviewed in the past:
Closer Look At The Affiliate Cash Club

Here's what I'll be covering next:
The affiliate marketing business model is legit
Where the Affiliate Cash Club goes wrong
How much does the Affiliate Cash Club really cost?
I will briefly scratch the surface of the affiliate marketing model this product teaches and then I'll tell you why I don't agree with everything that Affiliate Cash Club says.
The Affiliate Marketing Business Model Is Legit
In case you don't know how affiliate marketing works;
Affiliate marketing is a process where you promote other people's products and if someone clicks through your unique link and buys the product, you will then earn a small portion of the profits.
That's how affiliate marketing works in a nutshell and it's a great way for anyone to make living online. I personally use the same business model to fuel my earnings.
There are thousands of free affiliate programs to join around the web and it's true that anyone without prior experience can start promoting products and earn money.
(Affiliate programs provide you with the unique product links and also pay you)
It's a simple concept at the paper but you need to think where you promote and how do you reach an audience that is willing to buy.
Let's start with where to promote:
Your own website (My recommendation)
Email list (Affiliate Cash Club's method)
Social media (YouTube, Facebook, Twitter, etc.)
Your own website is frankly one of the best ways to promote products and these days you can create fully-functional websites under 5 minutes without any coding knowledge.
And yet, Affiliate Cash Club regards this method as "time-wasting" and not worth the blood, sweat, and tears. In the sales video, they led you to believe that you need to pay massive amounts of money for hosting and hiring web designers. This is not true.
I'm currently paying less than a coffee cup per day to keep this website running and there is no need to hire fancy web designers.
The Email list is the main method taught in Affiliate Cash club and this requires you to send product promotions to a list of email addresses. This is problematic because as a beginner you most likely don't have an email list so you would have to pay for access to someone else's email list. Paying to use someone's email list is called solo ads.
In my opinion, this is a bad way for beginners to promote products because it requires a budget and you are constantly chasing after new customers. Do you really want to be the person who sends those spammy looking email letters?
To put this into a perspective, my website gets all this traffic for free from search engines without me chasing after customers. You are likely a prime example of how this system works if you found this post from Google.
Social media can be used to promote products in the form of videos or gathering a follower base. YouTube videos being one of the prime examples of how you can promote products either in the video itself or the description box below.
How to reach an audience that is willing to pay for the products you promote:
Free methods: Organic search traffic (Google, Bing, Yahoo), social media
Paid methods: Pay-per-click advertising, Facebook ads, Instagram ads, solo ads…etc
Free methods take many months to see results but the traffic is high-quality and converts to money well.
Paid methods surprisingly cost money and you will see traffic faster but it tends to be of lower quality and less willing to pay for products.
What makes websites superior when promoting products is that you can use all the aforementioned methods to reach an audience.
Affiliate Cash Club doesn't teach you to build an ever-growing asset that websites essentially are. You are solely relying on solo ads and you need to constantly pay someone for access to their email list and hope that someone buys through your links.
Where Affiliate Cash Club Goes Wrong
My other big concern is how affiliate marketing was advertised as an easy and quick method to make money from other people's work.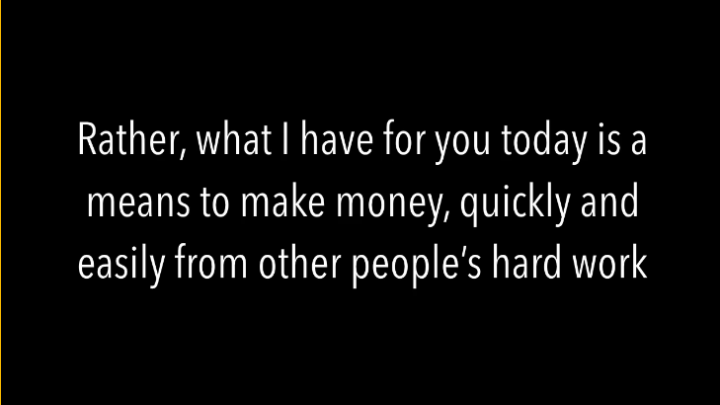 Yes, you don't have to worry about product inventory, customer service or other similar stuff in that regard but that doesn't make affiliate marketing a shortcut to profits.
You can ask anyone who makes living with affiliate marketing if it was easy and they will no doubt tell you that it required hard work and patience.
There are no shortcuts to riches.
Affiliate Cash Club was also advertised as a "done-for-you" system and so far I have never encountered a working system like that and probably never will.
You were also given the impression that you can make the product price back within the first few minutes of using this product but that's simply not realistic.
Lastly, I want to address the misconception that you can make all this crazy money with just 10-minutes of work per day.
Even if you have built the most automated affiliate marketing system in the world and hired people to do your daily tasks, you would still have to spend more than 10 minutes a day to manage everything.
How Much Does Affiliate Cash Club Really Cost?
The sales video said that this is just a one-time payment and you don't have to worry about hidden fees but in reality, the costs do not end here.
If we look at the affiliate page of this product, we can see how people who promote this product can make up to $844 in affiliate commissions.

This means after you pay the initial price of $37, you will face additional upsells up to $800 if you want to unlock the full product.
They really go against their own promises.
Who Is The Affiliate Cash Club For?
I wouldn't recommend this to beginners because the course doesn't teach you to build an asset for yourself (e.g website).
With this training, you get an overview of the product promotion process using solo ads.
There's no need to pay $800 for information like that because you can find the same info for free in many places.
I don't recommend this product to anyone.
Pros Of Affiliate Cash Club
#1 – Refund Policy
If you buy this product through Clickbank, you have 60-days money-back guarantee.
I heard from other people's experiences that if you try asking for a refund through the product's own website, they will try to talk you out of it. It seems like a bit of a hassle that way so I recommend sticking to Clickbank's refund.
Cons Of Affiliate Cash Club
#1 – Misleading
The sales video is extremely misleading and tries to make you believe traditional money-making methods are not worth your time and effort.
What Affiliate Cash Club offers is actually worse than those so-called "tired old" methods.
#2 – Unrealistic Claims
Affiliate Cash Club is also selling you a dream that you can copy the success of the owner but it doesn't happen with a snap of fingers like they want you to believe.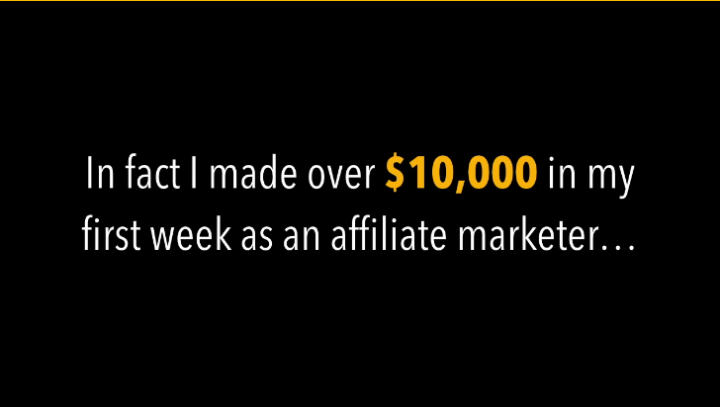 You 99% likely won't make $10,000 in your first week of affiliate marketing. It's just a big dream.
To see profits with affiliate marketing you need to have patience, consistency, and hard effort.
#3 – Lacking Transparency
It's hard to trust a product and its methods when we have no idea who the owner is.
The product itself is lacking transparency as well because after watching the sales video, you have no idea what the actual product is about.
You are only told that it has to do with affiliate marketing and you can make some serious cash. It's not convincing and you are basically blindly hopping aboard to pay for some kind of trick to make you rich.
#4 – Fake Testimonials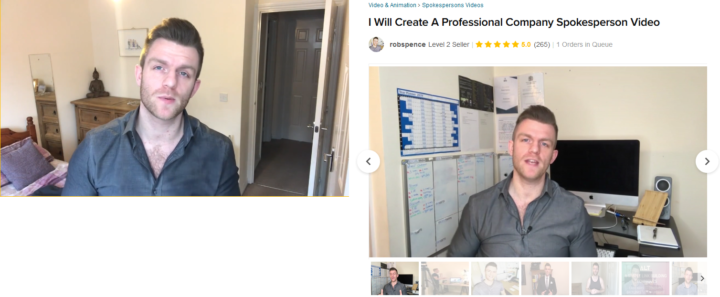 This guy in the sales video is called Rob Spence and I have seen him in other similar product sales videos.
The testimonials in the sales video are just paid spokespersons from Fiverr, so I will leave it up to you to decide if the income "proofs" are true or not.
#5 – Upsells
No hidden fees are mentioned in the sales video but in reality, the price of this product is closer to $800 if you want to take full advantage of the features.
There are cheaper alternatives to achieve better results in affiliate marketing than this.
Is Affiliate Cash Club A Scam?
You get a general overview of promoting Clickbank products with solo ads so it's not a scam. I still can't recommend it though.
This product is lacking transparency big time and the sales video gives you false hope of riches. I dislike how there are misleading phrases trying to steer you away from the traditional proven methods of making money online.
I can't recommend this product because there are better and cheaper ways to make money online that are proven to work.
This product is trying to be a shortcut to riches but doesn't live up to its promises.
Consider The Evergreen Affiliate Marketing Strategy
If you are serious about making money online with affiliate marketing, then your best bet is to start a website.
These days anyone can make a thriving website without coding skills. I started as a complete beginner to websites and now I can manage them like my own pockets.
Building your own website is actually lots of fun and when done right, the rewards can be way better than what you get from a regular job.
The money earned from websites is "passive income" meaning you are not trading time for money. The work you do today will keep paying you for many years to come, even if you stop actively working on your website.
This is because the Internet is active 24/7 and so is your website. You are basically making money while you sleep.
When you are building your website, you are increasing its value as time goes. Websites usually sell for 20-60x of their monthly net profit, so you are also creating an ever-growing asset for yourself.
All this requires some real effort, consistency, and patience on your part but I can tell you the end result is worth it.
If you want, you can use the same training course where I learned all the ropes to run an online business.
The training teaches you step-by-step to build your website and if you get stuck, thousands of other similar minded people are ready to help you.
That also includes my personal help, so you can message me and ask anything!
The course is also free to the point where you have your own website up and enough information to make money. You can then pay for the membership if you feel like the training is worth it.
Thanks for reading my review.