Are you looking to make money online?
If you've been thinking about buying Beast Funnels to do that, you should read this review first to find out how good it really is.
I'll show you how it works and if it's as good as they portray it to be.
Spoiler alert: I'm not a huge fan of Beast Funnels and how they market their product.
In this Beast Funnels review, you'll learn:
What is Beast Funnels
Who created it?
How is it supposed to work?
How much it really costs
Is it legit & worth buying?
I'd also like to show you a worthwhile alternative if you're interested in making money online.
Alright?
Let's see what Beast Funnels is all about.
Beast Funnels Review Summary
$6.93
Earning Potential

Product

Reputation
Beast Funnels In A Nutshell
Low cost to join
$795 worth of upsells
Hard to succeed with the strategy
I find the sales page misleading
There are better options out there
What Is Beast Funnels?
Beast Funnels is supposedly a "funnel builder" that creates free traffic instantly and magically generates a 100% hands-free business for you.
All this without creating content or monthly fees.
It's even supposed to be better than the $97/month ClickFunnels software.
And you can get all this for $6.93 only.
Sounds great, right?
I wish it was as great in practice.
In reality, the funnel builder allows you to create a simple landing & thank you page (from 2 templates) that you can use to collect email addresses.
And this promised "incredible referral technology" that's supposed to triple your reach from all traffic is probably the sketchiest stuff I've seen for a while.
As you will soon see, there is no free traffic, and 100% hands-free businesses do not exist — as lucrative as they may sound on the sales page.
Who Created Beast Funnels?
Beast Funnels is created by Brendan Mace in July 2020.
Some of his other products are:
The Spyder System
1-Page Profits
Loophole 2 Profits
High Ticket Siphon
AffiliSites Pro
Super Funnels
Smash My Campaigns
& probably 100's more.
As you can see, he is a serial product creator.
What's the point of creating so many products?
I have a hard time saying this nicely lol, but generally;
He creates products like Beast Funnels and when they eventually die out (due to obvious reasons), he creates another one with a different name and people will buy again when he promotes it to his email list.
It's a common tactic and he's not the first guy I see doing it.
I also find it extremely unethical.
How Does Beast Funnels Work?
When you get inside Beast Funnels, you'll have 2 menu items available to you.
Beast Funnels and
Tutorials
The other menu items (Done For You, MaxCommissions, Unlimited Traffic, $1k daily System) are behind expensive paywalls (more about those later).
"Beast Funnels" is where you can start creating your sales funnels.
You have 2 ready-made templates available to you and they look like this:
So as you can see they do not work for "any niche" as mentioned on the sales page because they are solely about the MMO niche and you can't even modify the text.
After you've selected your template, you can customize your funnel by giving it a name, adding your affiliate link, your name, and a photo (or a stock photo).
Then you can add push notification scripts, ManyChat scripts, and connect your autoresponder to the funnel. These are all of course 3rd-party apps and cost money.
You can collect email addresses without an autoresponder, but then your leads are saved locally on Beast Funnels. It's not a good idea because once this product disappears, so will your email list (& your whole "business" tbh).
There's also the "Tutorial" section which should teach you to use Beast Funnels but it only has one 10min video:
How Much Does It Really Cost?
The front-end price to get Beast Funnels is $6.93, but there are multiple upsells once you're inside.
5 Upsells to be specific — and their total cost is $795!
Here's what they are called:
"The Platinum Edition" ($37)
"Done-For-You" ($197)
"Done-For-You Multi-Million Dollar System" ($197)
"Unlimited Traffic" ($197)
"License Rights" ($167)
Additionally, you can expect to pay for an autoresponder and ManyChat script (& for the traffic tbh).
All I can say is that these are unnecessary costs in my opinion.
Can You Make Money With Beast Funnels?
Let's talk about the "incredible referral technology" which is supposed to be the magical juice of this whole product.
Just heads up, this technology is also incredibly confusing so bear with me.
So, when people sign up with their email address on your landing page.
They are redirected to this "thank you" page: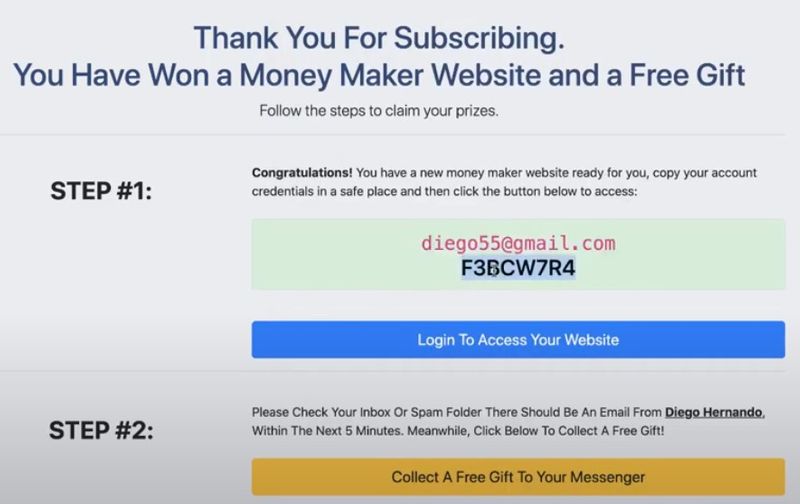 Basically, every customer who signs up also gets access to a "replica" version of your funnel with your affiliate link.
The idea is that your leads will then also start collecting leads using your funnel. And once they've collected a specific amount of leads (decided by you) they can change your affiliate link to their own.
And this cycle then repeats and repeats.
The theory behind this is that your affiliate link will get more exposure because your leads are required to promote it before they can change it to their own affiliate link thus making you more money — in theory.
In practice? Not going to work.
Why would your leads just start promoting your affiliate links? They won't.
They don't even get instructions to do that. Nothing.
There are sooo many problems with this method.
For starters, despite what Brendan Mace says about free traffic on demand, these types of "2-page websites" are primarily promoted with paid advertising.
Also, when someone signs up and logs in to see their "Money-Maker Website" that they "won", this is what they'll see:

They'll think "cool, but what am I supposed to do here, and where's my money?".
There are zero instructions on what they're supposed to do. Do you think they'd go and promote your funnel? Hahah, heck no.
Even if they did, little would they know they'd have to pay for paid advertising to promote the sales funnel.
This whole system is rigged from the start. That's what I think about it.
Is Beast Funnels a Scam?
No, you will get some value for your money but don't expect to make money with this system. It's borderline sketchy.
The sales page has many overexaggerated claims and inconsistencies such as:
"Creates free traffic instantly"
"Generates you a 100% hands-free business"
"No monthly fees"
There's also $795 worth of upsells and you need to spend money on autoresponder and paid advertising.
The money proofs are also very likely Brendan's own earnings from selling Beast Funnels and his line of 100's similar products — and not from actually using Beast Funnels to make that money.
Is It Worth Buying?
I don't recommend buying Beast Funnels because it doesn't deliver on its promises.
If you're a beginner and looking to make money, you'd 99% only lose money with Beast Funnels.
Fortunately, there are much much better options if making money online is something you'd like to do. Next I'd like to show you how I do it.
A Worthwhile Alternative To Make Money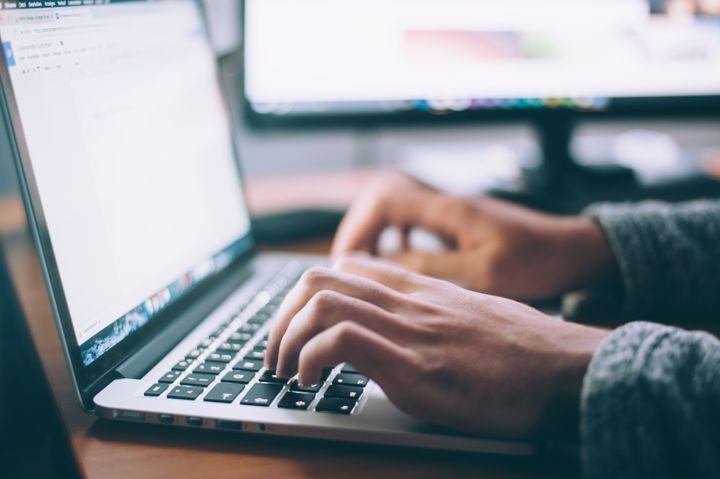 I make money online with something called affiliate marketing.
You may have heard of it (or even tried), then you may also know that finding proper training can be hard and expensive.
The place I'm going to show you is actually the same one where I got started in 2018 and today I run a small portfolio of passive income websites thanks to it.
It's free to join and you can learn more here if you're interested.
Thanks for reading my Beast Funnels Review.
Talk soon.