Are you wondering if playing Bubble Cash could be more than just a pastime?
This popular game, renowned for both fun and potential earnings, has piqued the interest of many. This review will guide you through how Bubble Cash works, its earning potential, as well as some pros and cons.
Prepare to dive into the fascinating world of money-making gaming!
Key Takeaways
Bubble Cash is a fun mobile game where you shoot and match bubbles to earn money.
You can participate in freeroll tournaments without spending money or enter paid tournaments for a chance to win cash prizes.
While Bubble Cash offers opportunities to earn money, it's not a guaranteed source of income and should be seen as more of a fun way to make some extra bucks.
What is Bubble Cash?
Bubble Cash is a fun game you can play on your phone to earn potential side cash. You shoot bubbles to match colors and if you match three or more of the same color, they pop!
The more bubbles you pop, the higher your score goes up.
It's a simple and fun game to enjoy whenever there's free time.
How Can You Earn Money With Bubble Cash?
Bubble Cash actually belongs to the Casino games category as you can earn money from doing certain activities.
Here's how it works in a nutshell:
Download the Bubble Cash app from the app store.
Sign up for an account and create a profile.
Start playing the game by shooting and matching bubbles to get a high score.
Compete in freeroll tournaments for a chance to win cash prizes without paying an entry fee.
If you want to make more money, you can enter paid tournaments by paying a small entry fee.
The more points you earn, the higher your chances of winning in both freeroll and paid tournaments.
Once you've earned money, you can cash out using various payout options provided by Bubble Cash.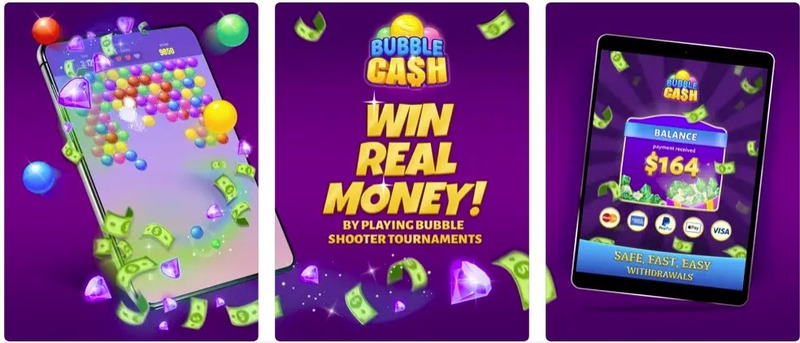 Earning Potential with Bubble Cash
Bubble Cash offers various earning opportunities through freeroll and paid tournaments.
Players have the chance to win cash prizes based on their performance in shooting and matching bubbles, making it an enjoyable way to earn some extra money.
Freeroll tournaments
Bubble Cash offers freeroll tournaments where players can have a chance to earn money without spending anything.
These tournaments are a great way for casual players to enjoy the game and have the opportunity to win some cash prizes.
However, you should note that the payouts for freeroll tournaments may not be as high as paid tournaments. So while you can make some extra bucks with these free competitions, don't expect to get rich from them.
Nevertheless, participating in freeroll tournaments can still be a fun and potentially profitable experience for Bubble Cash players.
Paid tournaments
Bubble Cash offers players the option to participate in paid tournaments for a chance to win real money.
These tournaments require players to pay a small entry fee, and the prize pool is distributed among the top-performing players.
While winning a paid tournament can potentially earn you some extra cash, Bubble Cash is not a reliable way to make a significant income. It's more of an entertaining game with the opportunity to earn a few bucks if you perform well in these paid tournaments.
So, if you enjoy playing bubble games and want access to cash prizes, participating in paid tournaments on Bubble Cash might be worth considering as one of the various opportunities available in this game app.
But keep in mind that you can lose your money in the paid tournaments!
This is a casino game after all.
Payout process
Bubble Cash offers multiple options for cashing out your earnings.
Here's how the payout process works:
Request a payout: Once you've accumulated enough winnings in your Bubble Cash account, you can request a payout. This can be done through the app by following the designated payout process.
Choose your payment method: Bubble Cash provides various options for receiving your earnings. You can ask for a direct bank transfer, PayPal, or even gift cards from popular retailers.
Verification process: Before your payout is processed, Bubble Cash may require you to verify your identity and account information to ensure security and prevent fraudulent activity.
Review and approval: Once you've completed the necessary steps, Bubble Cash will review your request and approve it if everything checks out. This process typically takes a few business days.
Receive your payment: After approval, you will receive your earnings according to your chosen payment method. The timeframe for receiving funds may vary based on the selected option.
Pros and Cons of Bubble Cash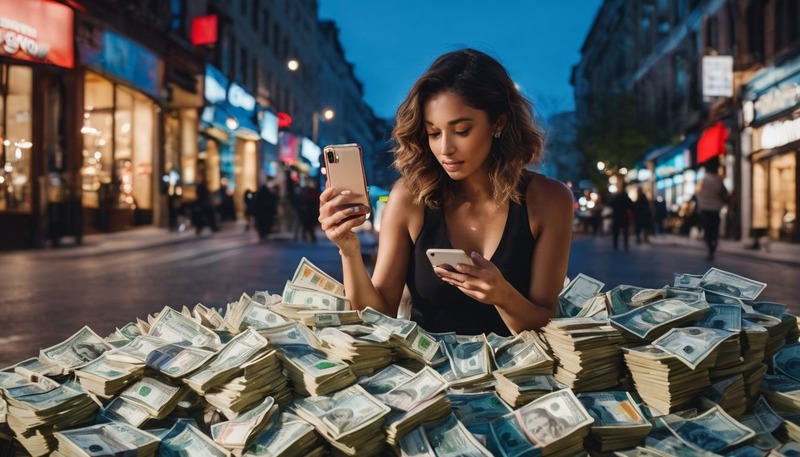 Pros
For starters, the game offers a variety of opportunities to earn money while having fun.
You can participate in freeroll tournaments without spending any money and still have a chance to win cash prizes.
And if you're willing to invest a small amount, you can enter paid tournaments and potentially make bigger earnings.
Another pro would be the access to different payout options, which ensures that you can receive your winnings in multiple ways.
Overall, Bubble Cash is a legit game that offers an enjoyable way to earn some extra bucks.
Cons
Bubble Cash has a few downsides that you should consider before diving in.
While the game can be fun, it's not going to make you rich or even a reliable income for that matter.
You might earn a few bucks here and there, but don't expect it to be a significant source of income.
Second, if you want to win real money with Bubble Cash, you'll need to enter paid tournaments and pay an entry fee. This means that there is some risk involved in terms of spending money without any guarantee of winning.
Although Bubble Cash is a legitimate game, there's still no guarantee that you'll actually earn money by playing it. You could even lose money by getting involved.
So while it can be entertaining and potentially rewarding, just keep in mind that making substantial money with Bubble Cash is not guaranteed.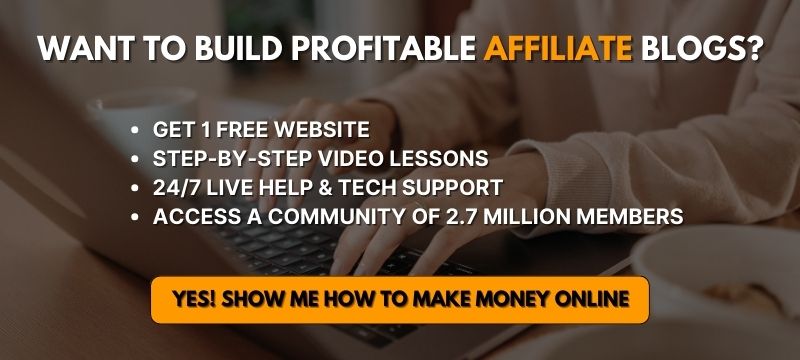 Alternatives to Bubble Cash
Bubble Cash is a legitimate game where you can potentially make money by participating in paid tournaments. However, it's important to note that this game won't make you rich and should be seen more as a fun way to earn a few bucks.
If you're looking for alternative ways to make money online, other options are worth exploring with a higher chance of actually earning something.
For example, with a similar time commitment to Bubble Cash, there are various "Get-paid-to" sites that pay you for doing certain tasks:
And if you want to earn even more (instead of doing tasks for pennies), you could start an online business like building simple affiliate blogs (which I teach on this site).
These have the potential to replace your full-time income and more, but they require more time and effort to get "off the ground".
It's all worth it though.
If this sounds interesting and you'd like to get started for free, look no further;
Start building your money-making affiliate blog here.
It comes with step-by-step training, website hosting, SEO tools, and a community of like-minded individuals to help you build, manage, and scale your website.
I'll leave you to it.