Are you wondering if you can make any money with the Rapid Profit System?
It sounds rather convincing on the sales page, but what if it's yet another bait with endless extra costs.
Today, I am going to show you what this system is all about and if making money with their method is the right choice for you.
And no worries, I am not affiliated with them so you can expect honesty.
I do affiliate marketing myself, and I'm quite familiar with what you can expect from this type of opportunity (and the pros & cons of it).
In this review, I'll be sharing with you:
What is Rapid Profit System (& is it legit?)
How does their method work
Some hidden costs you can expect with this method
My thoughts on if you can really make money with this
& if it's worth joining.
I'd also like to show you how I personally do affiliate marketing if you decide Rapid Profit System is not for you.
So if you have been thinking of making money with affiliate marketing, keep reading this review as I'm sure you will have a clearer path at the end of it.
Can you make money with the Rapid Profit System?
Let's find out.
Rapid Profit System Review: What Is It?
Rapid Profit System is a video training course on setting up a "Done-for-you" affiliate marketing system.
After getting the system up, you are then supposed to grow your email list with Facebook ads and promote JVZoo (digital marketplace) products to earn affiliate commissions.
The course is created by Melinda & Omar Martin who were once homeless people, but are now running an online business by creating courses on JVZoo.
You can see their other products here.
Some similar products teaching the same concept would be Top Earner Transformation, Passive Profit Pages, and Beast Funnels.
Is Rapid Profit System Legit?
Whenever I review products from JVZoo, Warriorplus, or ClickBank – most of the time they are borderline scams.
You often see hyped-up sales pages, exaggerated income claims, fake testimonials, hired spokespersons, and everything in between.
You're likely wondering if Rapid Profit System has any of that?
No, it actually doesn't – and even to my own surprise; Rapid Profit System is a legit product that you can use to learn affiliate marketing.
Despite that, there are a few things you need to know:
The method is not as easy as the sales page may make you think
There are additional costs and "disadvantages" to the method.
But the system can definitely work in the right hands.
In the rest of the post, I'd like to show you how this works and address the problems you may encounter while using this system.
How Does Rapid Profit System Work?
Let me first show you how you are supposed to make this work.
The course has three phases that run you through setting up the system:
Phase 1 – Your Ideal Market
Phase 2 – Your Affiliate Funnel
Phase 3 – Your Promo Campaign
Phase 1 –
Your Ideal Market
The first phase is all about figuring out your niche and what products you could promote to your audience within your chosen niche.
A niche is a segment of a market (i.e target audience) if you're unsure what it means.
Some example niches could be:
"Basketball for kids"
"Keto diet recipes".
"Making money online with affiliate marketing"
In the training, you'd choose an enjoyable niche that has the potential to make you money. You also learn how to do giveaways and create "bonus" products to go along with your offer.
Phase 2 – Your Affiliate Funnel
Once you know your niche and what products to promote, it's time to build your "sales funnel".
In a nutshell, a sales funnel is often a simple "1-page" website consisting of:
A landing page (where you collect email addresses)
A thank you/bonus page (where you promote products & offer bonuses)
The training videos will show you how to build one using OptimizePress software.
Furthermore, you'll learn how to use Facebook ads & pixel to drive traffic to your sales funnel and grow your email list.
The point of building an email list is so you can keep in touch with your customers and provide value to them (along with promoting products every now and then).
Phase 3 – Your Promo Campaign
The last part is about creating & maintaining ad campaigns and how to "follow up" with your email list so they keep trusting & buying from you.
You'll learn how to:
Write Facebook ad campaigns
Target your specific niche audience with the ads.
Use Facebook Pixel on your sales funnel (to create custom audiences)
Follow up with your email list
Plan your email sequences
The ad campaigns are used to drive traffic to your sales funnel and the "Pixel" keeps track of these visitors so you can later do something called "retargeting ads".
In short, it's a way to show ads on Facebook to people who visited your site.
The follow-up email sequences have the same concept; you can keep in touch with people who gave you their email addresses.
Both methods help you sell more in the long run.
And that's how you can make money with this system.
How Much Does All This

Really

Cost?
The initial price tag of the Rapid Profit System is fairly cheap ($19.95).
But it's not as cheap as you may think.
Once you buy the product, you're offered at least 2 upsells:
Turbo Package – $27
Turbo Powerhouse – $37
You also have to invest in the OptimizePress plan and their cheapest plan starts at $99/year.
I'm not exactly sure if OptimizePress has integrated email autoresponder features, but if not – you also need to pay monthly for an email service provider ($10-50/month).
And the last and most costly expense you will have are advertising fees on Facebook.
I can't really give you a specific number here, but generally, you start your ad campaigns with $20/day.
So if we look at all expenses combined for one month (including the upsells & OptimizePress yearly plan):
1 x $19.95
1 x $27
1 x $37
1 x $99
1 x $10 – $50
30 x $20
= $792.95 – $832.95
This is what you could have to pay in your first month.
Can You Make Money With The Rapid Profit System?
You definitely can, but it's a different story if it's the right system for you.
As I showed you above, there are hidden costs associated with this method and it depends on you whether you have the money for it.
You probably saw this on the sales page (among other things) and were drawn in:
Make Money Fast WHILE Automatically Building A HUGE Audience In The Background And A Targeted List To Monetize!
It sounds lucrative, right? And there is a seed of truth to it, but;
The problem is that whenever someone promises fast money – 99% of the time it involves paid advertising.
But it's true, you can make fast money with ads, but ONLY if you already have the money AND skills.
I kid you not (& I'm speaking from experience here) but paid ads are the fastest way to lose money when you are a beginner.
Facebook ads are expensive and really hard to get profitable unless you have comprehensive backend systems and constantly test new ad angles which again; costs money (which you may not have).
Another headache with Facebook is your ad accounts getting frozen.
It's not even a question of "if" but "when" you will get suspended. It happens virtually to everyone due to their BS algorithm and even more so to affiliate marketers (since it's grey area for FB).
But what about the big income numbers on the sales page?
The reason you can see big income numbers on the sales page is because the owners (Melinda & Omar) have been building their email lists for years if not decades.

When you start from zero, it's likely that you won't be able to turn in profit at the very beginning with this method. Not until you grow your list to a meaningful size and promote to them without using ads.
Remember, to build a list; you need to have the capital to advertise in the first place.
Now, if you do have a few extra grand lying on your bank account – you could start testing ad angles and growing your email list even if you don't make a profit immediately.
Your email list is an asset after all and you can use it to make money later once it's big enough.
Is It Worth Joining?
Now that is entirely up to you.
If you have the capital to run ads and other expenses, go for it.
You'll learn the basics of affiliate marketing & email marketing, and without a doubt – knowing how to run Facebook ads is a damn good skill to have.
And if you don't have the money to run ads; you need to look for cheaper alternatives.
It's entirely possible to make great money even if you don't run a single ad.
When I got started, I didn't have much money to invest so I'd like to now show you a cheaper (& even better) method to get started in affiliate marketing.
See How I Do Affiliate Marketing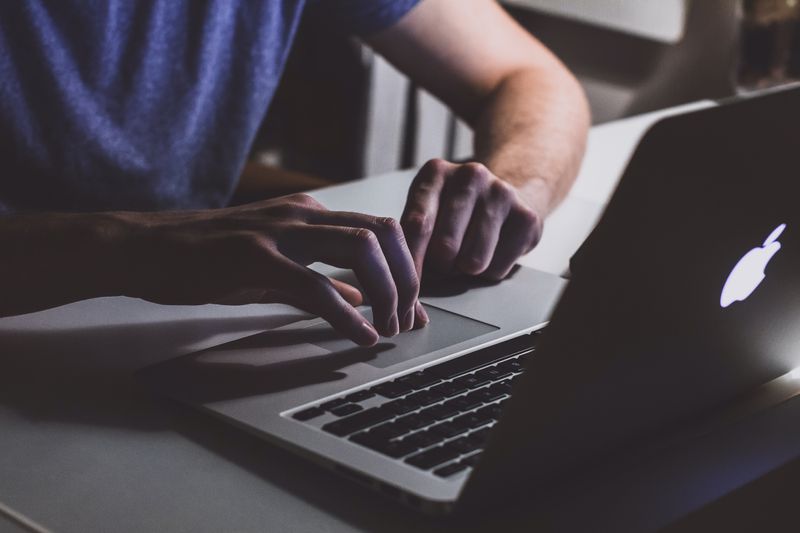 I also do affiliate marketing, but with a different approach.
I create simple affiliate websites around topics I enjoy, and these sites go on to generate passive income without much attention from me once the work is done.
The benefit of this method is that it's much cheaper and doesn't require large upfront capital compared to running ads.
Neither does it require any tech/coding skills.
These websites also increase in value over time and you can sell them for ~40x the monthly revenue.
A website earning $1000/month can be sold for $40,000 or more.
The downside of this method is that it takes some repetitive effort before you start getting traffic. But once it's coming, it's very much passive.
If you'd like to know more, I have a free 10-day video training course for you.
I started as a complete beginner in 2018 and I'm confident you could do it as well.
I'll leave you to it.