Welcome to my CashForShare review!
You've probably come across this seemingly good earning opportunity on social media, YouTube, or email, and now you're wondering if it really works.
Earning $10 for every friend you refer and $50 when you signup definitely sounds an appealing offer, but what if it's a scam?
I've done some digging into this platform, and I'm going to show you whether CashForShare is a legit site to earn money or just a scam.
In this post, you'll learn the following:
What is CashForShare?
Is CashForShare legit?
Problems I found
Can you make any money
How does the site really work
At the end of this post, I'm also going to show you how I personally earn money online from my home, alright?
Let's get started.
CashForShare Review Summary
$0
Earning Potential

Payment Systems

User Experience

Time For Money
Is CashForShare Legit?
No, CashForShare is part of a wide scam network that has been running for a few years. They create the same platform under multiple domain names making it hard for the authorities to bring down the scam network.
Users are not receiving their earnings when they try to cashout.
Terms & conditions require you to be over 99 years old to use CashForShare services
The support is not answering any messages
Your personal information is at risk if you use the CashForShare platform.
What Is CashForShare?
CashForShare is claiming to be a #1 influencer networking site where you can earn money by referring your friends to the platform, creating social media posts, and also by completing offers.
When you take a look at these numbers, there sure seems to be a lot of earning potential here:
$10 for every friend you refer
$2 for every click on your referral link
$50 bonus when you signup
$50 per YouTube post
$30 per offer completed
$25 per TikTok post
$20 per Facebook post
$15 per Instagram post
I wonder where they get all the money to pay such huge sums for the users since the platform is free to join, and there aren't any paid services inside?
Let's see how legit CashForShare really is…
Is CashForShare Legit?
Now, I understand how something like this can look very appealing if you are in urgent need for money.
CashForShare knows this as well, and that is why they are not holding back with the over-exaggerated income claims.
Although the site looks fine on the surface, and the earning methods seem like a good opportunity on paper — there is more going on than what meets the eye.
Let's just spill the beans already.
The reason why CashForShare is not legit:
CashForShare belongs to a scam network that is known for not paying their users.
Yes, sadly, this is true.
How part of the scam works is that they are creating the same platform under multiple domain names, and that makes it hard for the authorities to bring down the whole scam.
When one site is brought down, 50 more are running the same scam.
I'm merely scratching the surface but here are some of the other cloned sites that I've found:
In the next section, I want to show you some red flags that hopefully make you realize how untrustworthy this platform is.
Red Flags Of CashForShare
#1 – CashForShare Lies About Their Past
All the sites included in this scam network share the same history about their past.
The story says they have been around since 2015, but when you actually check the age of the site, you can see how this is just a big lie.

As you can see, the site is only one year old.
The whole purpose of lying about the past is that the site would appear more authoritative than it actually is.
But what could be entirely possible is that this scam network has been running since 2015, and I can imagine how hard it is to bring down scam networks like this.
#2 – Unknown Owner
CashForShare is calling themselves the #1 influencer networking site, but how come we have no idea who is the owner behind such a "popular" platform.
I have reviewed many products in the past, and almost every time when the owner has been unknown, the product has had major problems, or it has just been a blatant scam.
It tells a lot about the product when the creator is afraid to be connected to it.
If CashForShare was actually a legit earning site, the owner would not be afraid to show him/herself.
#3 – Fake Payment Proofs
When you find one red flag on a product, it is almost guaranteed that you will find more, and that is the case with payment proofs here.
They are all faked, and their only purpose is to take advantage of people who are financially in a tight spot.
Let's take a look at one of the fake payment proofs:
The same fake images are cycled between these clone sites, and all they have to do is change the logo.
On the right, you can see JustEarn.co, which is another clone site belonging to the same scam network.
It is fair to say that all these "proofs" are fake.
#4 – Questionable Terms & Conditions
When you create an account for CashForShare, you have to accept rather questionable terms & conditions.
Take a look at this:

"If you are under the age of ninety-nine (99), you are not allowed to use the CashForShare Sites and Features nor our Services"
What this means in practice is that they are not required to pay you because you accepted the terms & conditions when you created your account.
If this does not shout unethical, I don't know what else to add.
#5 – Multiple Clone Sites
Lastly, I want to show you some of the sites that belong to the same scam network and how similar they all look.
This is not all of the sites, but you get an idea of how they look.
CashForShare
JustEarn
KashTree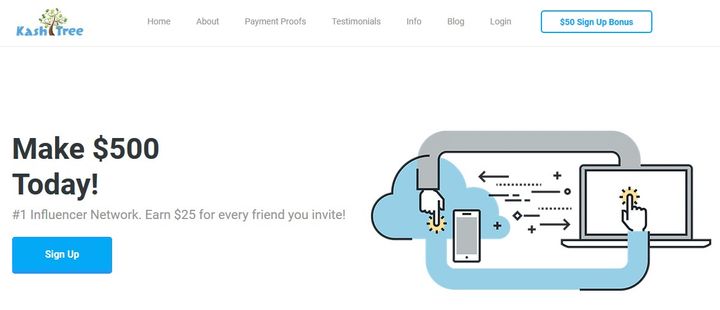 CashOG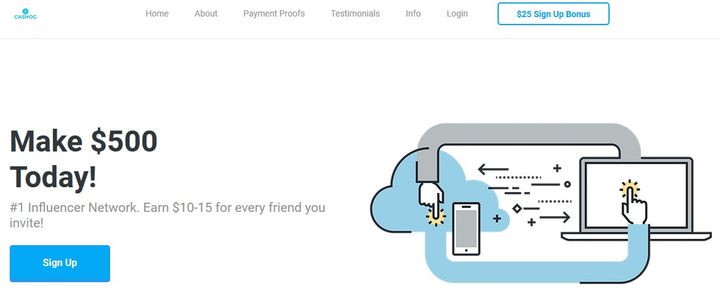 Tap2Earn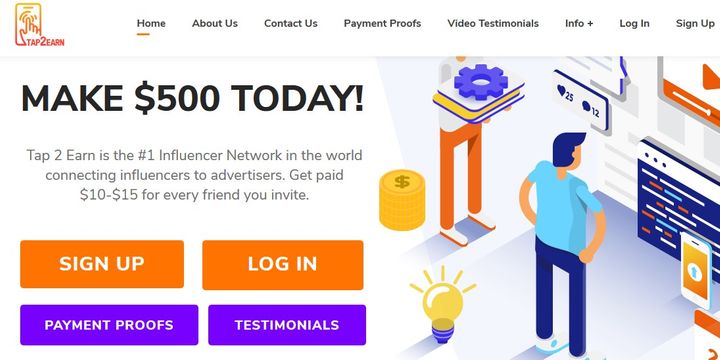 Click4Kash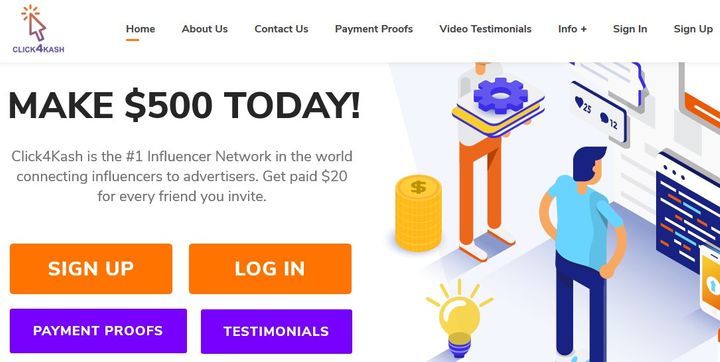 Kids Have Money
Can You Earn Any Money With CashForShare?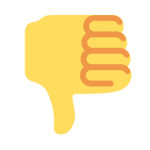 Unfortunately, there is no "cash for share" this time.
When you do any of the tasks that are supposed to reward you money, the earnings number sure goes up, but the problems start when you try to cashout your earnings.
What happens when you try to cashout?
You are placed into a 30-day manual review process where they "check" if you have used any fraudulent methods to cheat the system. Even if you did not cheat, your cashout request will be declined or postponed indefinitely.
You will also most likely get rejected because you are under 99 years old, remember? Lol.
But yeah, you cannot earn any money with CashForShare sadly.
How Does CashForShare Really Work?
You might be wondering how does CashForShare benefit from scamming people like this?
Let me explain.
One of the earning methods inside CashForShare was the offer wall where you can complete small tasks to earn money, right?
These offers are provided by 3rd-party market research companies, and whenever the user completes an offer, the market research companies pay CashForShare.
If this platform was legit, CashForShare would pay part of that money to you, but they are keeping it all for themselves.
All the users who join CashForShare are basically advertising the platform for free in social media, and that is how this platform manages to get new victims to keep the scam going. It is unethical, and sad way to operate a business.
Here's a traffic metric for one of the scam sites, and you can see it's clearly working for the scam artist who runs this circus.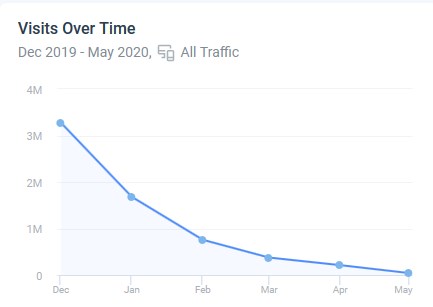 That is roughly 3.3M monthly visits and potential people who have been scammed.
The metric also shows how people realized it's a scam and the traffic dropped.
Learn How I Make Money Online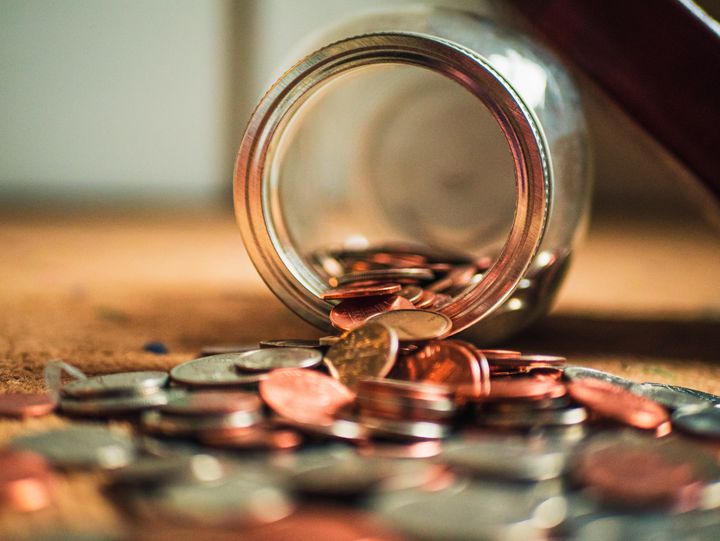 Even though the Internet is full of scams when it comes to making money online, thankfully, there are legit methods available that actually work.
I promised to tell you the way I earn money online from home, so here it goes.
I do something called affiliate marketing — which may sound intimidating at first, but it's actually not.
The amazing part is the potential to make a full-time income if you have good work ethics.
In case you are interested to learn more, I want to recommend none other than this free 10-day video training course. It's the same course that I started with (& still use) to learn everything necessary about making money with affiliate marketing.
Thanks for reading my CashForShare review, and I hope it was helpful.
Feel free to ask questions below, and I'll gladly answer them.
Talk soon.