Welcome to my Easy Cash Club Review!
Let's take a look if Easy Cash Club is something you should invest your time and money into.
They promise a custom-built software that allows even complete beginners to easily generate cash using YouTube.
That sounds very appealing but such systems rarely live up to their promises.
I can already say that this one didn't end up being much different.
There were multiple red flags involved and this opportunity simply sounds better than it actually is.
Read on and I'll show you.
---
Easy Cash Club Review Summary
Product Name: Easy Cash Club
Product Type: Software that automates video creation for YouTube
Owners: "Steve Johnson"
Price: $37 + upsells
Summary: Easy Cash Club is a software that automates the video creation process for YouTube and those videos are then monetized. As lucrative as that sounds, the end result is poor and provides little to no value to the audience. The sales pitch is filled with empty promises of riches and important details are left out completely. Most important being the fact that you need 1000 subscribers to even join Youtube's partnership program.
Rating: 1/10
Recommended: No
---
What Is Easy Cash Club?
Easy Cash Club was started in January 2019 by "Steve Johnson" which most likely is just a pen name since you can't find any information related to him.
The product itself promises an easy way to generate money by using their custom-built software that automatically creates "magnificent" YouTube videos.
"Make money within just 60 seconds using my software"
Anyone who makes a living online knows how much effort you need first before you start earning anything.
We would all be millionaires at this point if it truly was that easy to make money online.
How Does Easy Cash Club Work?
The idea is to use their software to create YouTube videos and then monetize those videos with Google AdSense and affiliate marketing.
Google AdSense is a way to show advertisements during your videos and you earn a small amount if the watcher interacts with the ad.
Affiliate marketing on YouTube works by placing affiliate links to the video description and if the user clicks on those links and buys a product, you will then earn a commission.
The selling point here is that by using the so-called automated software, you won't need:
Video editing software
Camera to record yourself
Mic to record speech
A written script for the videos
Sounds crazy easy, right?
To be blunt, the videos made this way are extremely low-quality and no one wants to watch a Microsoft Sam type of speech robot telling you to buy stuff through affiliate links.
I just don't see the customer getting any value out of videos made this way.
There is more;
YouTube is a great way to earn money but you need to have 1000 subscribers before you can even apply to the partnering program to start making money.
Good luck trying to achieve 1000 subscribers as a beginner with low-quality automatically generated robot speech videos.
It's not going to happen.
The whole system is presented as a way to make money extremely fast and easily but that is just not true.
It's exactly the opposite.
Who Is Easy Cash Club For?
Well, I can say for sure that this is definitely not for beginners.
A beginner starting with this kind of system will most likely fail and not earn a single cent.
Those who have 1000 subscribers on YouTube already could make some cash but what's the point of filling the channel with videos that are low-quality.
An experienced marketer could get this to work from zero subscribers given enough time but it's still a bad way to even consider.
There are just way better options to make money online.
Pros Of Easy Cash Club
To be honest, it's hard to find any pros in the Easy Cash Club.
I would gladly list them if there were any worth mentioning.
Cons Of Easy Cash Club
There are just way too many red flags in this system and here are some of them.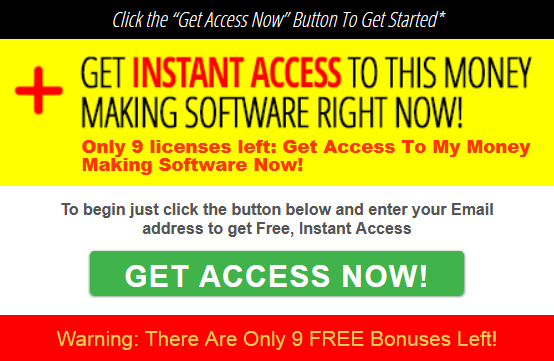 #1 – Fake Testimonials
All of the testimonials and their income claims are more than likely a fake.
I have seen it over and over when people hire spokespersons from Fiverr to give testimonials for a small sum of money.
Another common tactic is to buy a stock photo from a website and add a testimonial out of your head.
Let's take a look at Simon, 60 years old man.
Maybe I'm wrong but doesn't Simon look pretty well preserved for his age?

#2 – Fake Income Proof
Once you find one common red flag in a product, there's almost always more.
On the site, there's a clip of the "owner" signing up to his Paypal and showing a $1.5m bank balance.
If it's true, good for him but I wouldn't be surprised if the page was just modified with a source page editor to show whatever sum of money.
Sometimes the "income proof" shown is money made by selling the product itself rather than using the product.
#2 – Unrealistic Claims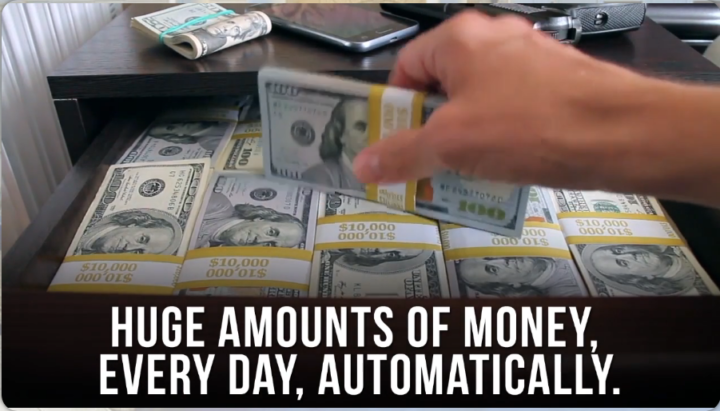 The whole sales pitch is concentrated on selling glamorous dreams and how even beginners can make absolute bank without lifting a finger.
"Absolute beginners are making up to $35,000 in a week within just a few clicks!"
"Average beginners are able to make thousands of dollars a day online."
"You can get free access to this at $0 cost! Watch the video and learn how."
This is an unethical way to promote your product and only causes grief for the beginners who fall to the victim
#3 – Multiple Upsells
Imagine your depression when you have paid $258 and then realize you can't even apply for the YouTube partnership program because you don't have the 1000 subscribers required to make money.
You desperately try to get some attraction with your robot speech videos while you also get billed $17 per month.
After a while you only got your mom and dog to subscribe to the channel and you didn't even end up making any money.
#4 – The System Is Bad
This system relies on getting more and more people to watch your videos so you could earn more.
But how are you supposed to gather an audience with robot videos that lack personality and offer little to no value to the user?
It's just not an effective way to generate an audience that is willing to pay.
Is Easy Cash Club A Scam?
It's not an outright scam but the way it is presented is extremely misleading.
You can make some money with this system but only if you know what you are doing.
It's a horrible option for beginners because of that.

The important factor here is that you need those 1000 subscribers to even begin making money and conveniently that's nowhere to be mentioned in the sales pitch.
Sure you can add affiliate links to the description and hope someone accidentally clicks and buys but that's just wishful thinking.
A successful affiliate marketing campaign is based on establishing trust between you and the audience and with these automatically generated robot speech videos you are not going to achieve that.
It's a bad way to make money and not worth it.
Consider My Way Of Earning Online
There are so many better and reliable ways of earning living online than using automatic software to make videos.
However, my way requires you to put some real effort and time into building a solid foundation before you earn anything.
Once you have the foundation built, you can rely on it to bring money for the rest of your life.
Check this amazing training course if you are interested.
It's free to join and you get my personal help inside.
Thanks for reading my review.
I'll leave you to it.