Are you interested in making money using social media?
There's a website called ShareCash claiming you can make up to $500 per day by just inviting your friends to their platform.
I'm going to show you whether this is actually true or if ShareCash is a scam not worth your time and effort.
In this ShareCash Review you'll learn:
What ShareCash is
How does it work
Can you make any money using it
Is ShareCash a scam
I will also leave you with my method of making money online which has the potential to make you full-time income if you commit to it.
Sounds good?
Let's get started then.
ShareCash Review Summary
$0
Earning Potential

Payment Systems

User Experience

Time For Money
Is ShareCash A Scam?
Yes, ShareCash is a scam and part of a larger scheme where the same platform is created under multiple different domain names to avoid being brought down. Users are reporting that the company is not paying out their earnings which is expected because the income claims are way too good to be true. They have ordered fake testimonials from Fiverr.com and the site also doesn't have a privacy policy in place which means they are likely collecting and selling your data to 3rd-parties. It's better to look for legit alternatives if you want to make money online.
What Is ShareCash?
ShareCash is an influencer marketing network and they claim you can earn $10-15 for every friend you invite to the platform using the referral program.
There is very little background information about this site available and we have no idea who the owner is.
They claim to have started in March 2015 as you can see in this story timeline of ShareCash:
Here we already get to our first contradiction because ShareCash domain name is actually registered in November 2019 so they are lying about their past.
Here's the date when the site is actually registered.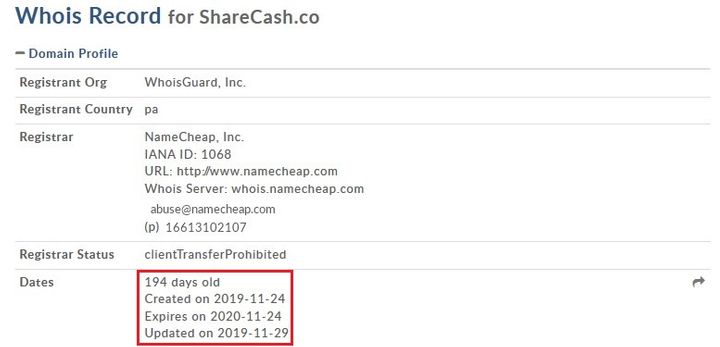 In fact, ShareCash is just part of a larger scam scheme going on around the Internet where they create the same platform with multiple different domain names to avoid being brought down.
I recently did a review on KashTree which is exactly the same platform as ShareCash but it has already lost most of its user base because they don't pay their users.
This "scam" goes by many names and here's a small list of some of the domain names (some are already down):
There are many more without a doubt and I will be adding them to my list as I encounter them.
How Does ShareCash Work?
Now then, how does this scam actually work?
The incentive is that you are supposed to get paid $10-15 per person who signs up and $2 for merely clicking on your referral link.
This is already a bit of a stretch and way too good to be true.
First of all, no company on this planet pays you that much when the platform is free to join.
Secondly, if this kind of system was actually legit where you get paid for mere clicks on your referral link, it would be abused like no tomorrow.
Where do you think the company is pulling all the money to pay its users?
The answer is that ShareCash doesn't pay its users.
There's an overwhelming amount of angry users who are saying that they haven't received their money when they've checked out their earnings.
When you try to check out your earnings, you are placed into this "manual review" process which is said to take 30 days, but in reality, you'll be declined for fraud referrals, or your review process is never finished.
Is It Possible To Make Money With ShareCash?
No, it's not possible to make any money with ShareCash because they don't pay their users as I explained above.
Your earnings number will definitely go up when you refer people to the platform but it has little meaning when you are not going to get paid by the company.
There are far better and actual legit options available which you can look into if you want to make money online.
Swagbucks and Surveyjunkies are two legit options for those who want to earn by filling surveys and completing tasks.
However, rewards sites never pay much and they can't be considered a way to make full-time income.
If you want to make dollars instead of cents, you are better off checking my way of making money online since it has the potential to make you a full-time income. I will be showing this at the end of this post.
Is ShareCash Legit And Worth Joining?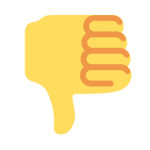 No, ShareCash is not legit or worth joining.
They won't pay when you try to cash out your earnings so taking part in this opportunity is a waste of time.
Your data is also at risk since they don't have a privacy policy in place.
It's better to look for other legit alternatives.
Red Flags Of ShareCash
#1 – Unethical Income Claims

Everyone who makes their living online knows that making $500 per day is impossible for beginners.
It's possible for sure but it takes years of practice and consistency to get to that level.
Claims like these are always a sign of a scam product.
#2 – Fake Testimonials
These testimonials might seem legit to someone who is looking into opportunities like this for the first time but they are no doubt fake when you take notice of how many red flags there are in total.
Fake testimonials like these can be easily ordered from a marketplace like Fiverr where people do small tasks in exchange for money.

This is is usually the case with almost every scam product and it's funny because I recognize half of those faces on the testimonial page.
#3 – No Privacy Policy
Every transparent site has a privacy policy in place and the fact that ShareCash doesn't have one is alarming.
Your data is most likely being collected and sold to 3rd-parties and that's one of the ways the owners make money with these sites.
I wouldn't insert any real information if you are going to sign-up for the platform. Just a heads up.
#4 – Rehashed Site
I already mentioned in the beginning that ShareCash is just another rehashed site where they create multiple same-looking websites to scam people.
Well, here are some pictures from these sites that are similar but have a different domain name. They are all probably owned by the same person.
KashTree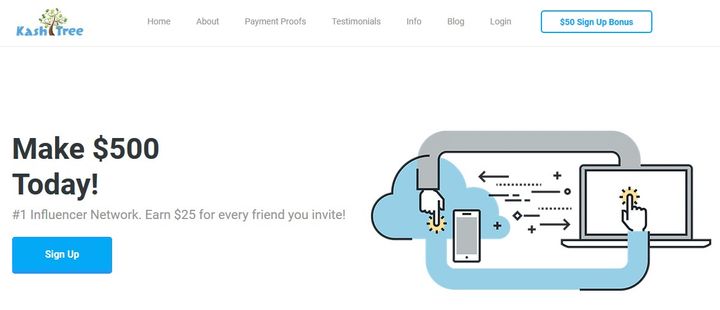 CashOG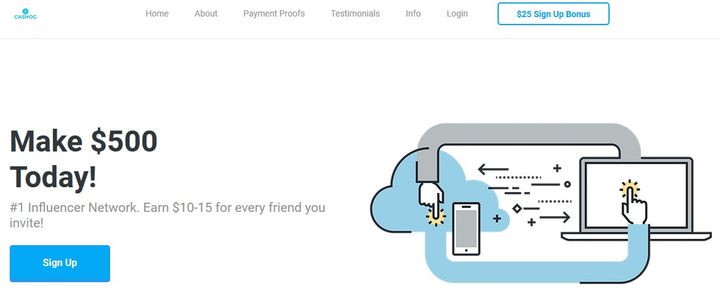 Click4Kash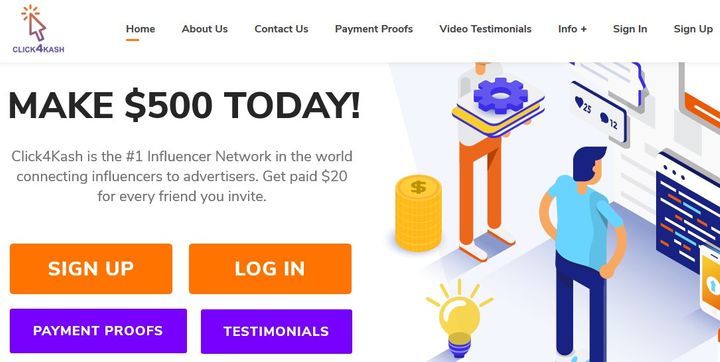 Tap2Earn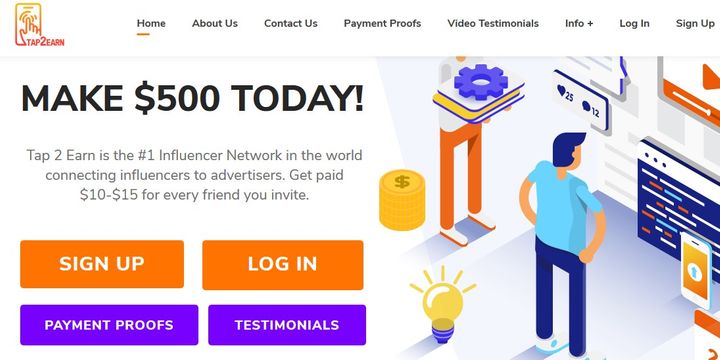 Kids Have Money
As you can see they all have the same income claims and some sites are exact copies of one another.
Is ShareCash A Scam?
Yes, ShareCash is a scam.
As I've already explained, ShareCash is part of a large scam scheme where they create the same platform under multiple different domain names to avoid being brought down.
They don't pay their users when you try to cash out your earnings so using their services is pointless.
And since the site doesn't have a privacy policy in place, it's most likely a huge data collecting scheme where they sell your data to 3rd-parties.
It's better to look for a legit alternative to make money which I'm going to show you next.
A Legit Way To Make Money From Home
The Internet has many "make money" scams out there but there are also plentiful of legit ways to make money from the comfort of your home and here's one of them.
I do something called affiliate marketing.
It's pretty much the best way for beginners to start making money online that also has the potential to earn you full-time income eventually.
If you want to get started, I recommend looking into this free to join 10-day video training course. It has everything you need to know to get started making money online with affiliate marketing.
I highly credit that course for teaching me everything necessary about running my affiliate marketing business today.
I hope my ShareCash review was helpful and feel free to ask questions below if you want. I'll gladly answer them.
Talk soon.