Interested in promoting archery gear and making money online?
The archery niche comes with plenty of high-ticket items that can fetch you decent commissions and there are many promotional angles you could take such as bowhunting, bowfishing, target archery, or even traditional archery.
Below you can find a list of archery affiliate programs you can join to promote hot new products on your blog, YouTube, or social media channels.
I want to own one of these bows for target archery so bad, but I don't have a place yet where I could practice. Maybe someday…
But anyways, let's get started with the list.
8 Archery Affiliate Programs
3Rivers Archery
BlackOvis
FeraDyne
Cabela's
Sportsman's Guide
Regions Archery
Bass Pro Shops
Amazon
3Rivers Archery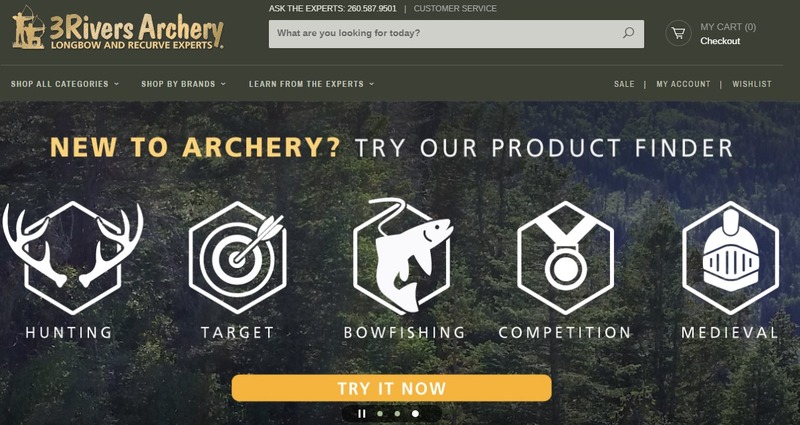 3Rivers Archery has been around since 1985 and they take pride in being longbow & recurve bow experts.
In their online store, you can find archery gear, supplies, and equipment. They have products for bow fishing, hunting, target archery, and even bows for youth.
They also provide learning material to help you choose the best products for your situation.
You can promote this brand to different audiences since they ship products worldwide (although some products may have restrictions).
You can become an affiliate for this brand by filling out an application on their site. They ask for basic information about you and your website URL & name.
5% Commissions
Cookie Length: –
BlackOvis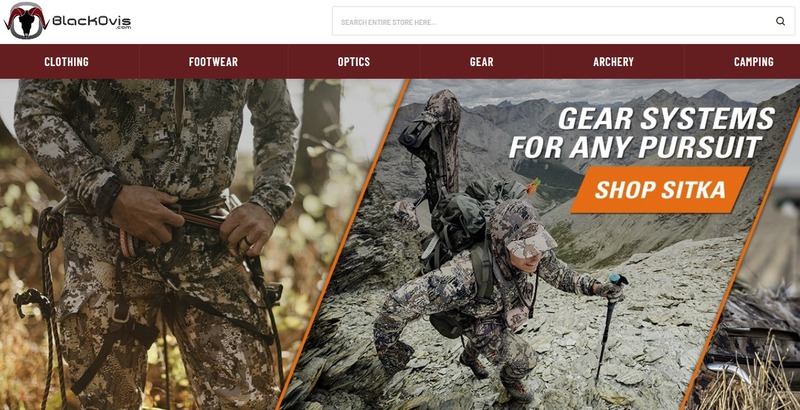 BlackOvis sells hunting gear & supplies including archery products.
They have arrows, sights, quivers, rests, stabilizers, releases, and targets so pretty much everything you may need when it comes to archery.
They don't have the biggest bow (3) and crossbow (5) selection, but the supplies section makes up for it in its size.
What's also great is that they ship products fast and they do international shipping so you can promote this brand around the world.
You can find their affiliate program on AvantLink where you're also provided a dedicated affiliate manager when you join.
The average order value is $180 and with 6-10% commission rates, your cut would be around $10.8 – $18 per sale. Of course, if you promote bows and crossbows, your commissions could be even higher since they cost more than $180.
6-10% Commissions
60-Day Cookie Length
FeraDyne
FeraDyne manufactures and sells archery hunting products.
You can find extensive archery supplies sections here and high-end crossbows & bowfishing kits. Customers get free shipping on orders over $99.
Your cut for promoting one $2,099 crossbow would be $104.95 with their 5% starting commission rates.
Their affiliate program also mentions some kind of incentive programs for you to make even more commissions, but there doesn't seem to be more info about that.
You can find their affiliate program on AvantLink and it also comes with a supportive affiliate management team.
5% Commissions
30-Day Cookie Length
Cabela's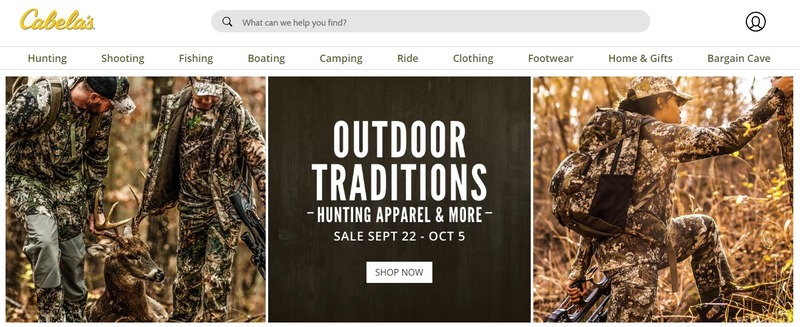 Cabela's is an online store selling outdoor gear for hunting, fishing, camping, and recreational shooting.
This store comes with a big bow and crossbow section and tons of accessories to choose from.
At the time of writing this, they have 72 bows and 63 crossbows in their product catalog so it's definitely one of the strong aspects of promoting this brand.
There's also free shipping on orders over $50 and they offer international shipping.
You can become an affiliate for this brand on the Impact network. They'll also provide you with promotional material such as banners and pre-written newsletters and content along with helpful affiliate managers.
5% Commissions
14-Day Cookie Length
Sportsman's Guide
Sportsman's Guide is a retailer of sports and outdoor gear for hunters, anglers, and outdoor enthusiasts since 1977.
When it comes to archery, they're selling a wide range of accessories and targets as well as bows & crossbows.
Below you can see how many bows they have in each category:
Compound Bows (10)
Longbows & Recurve Bows (5)
Crossbows (87)
They also offer free shipping on all orders over $49.
Something to know about this brand is that they only ship products within the US & Canada so your audience has to reside there if you want to make any sales.
You can still become an affiliate even if you don't live there yourself.
If you want to become an affiliate for this brand, you can do so either through CJ or AvantLink platforms depending on which you prefer more.
5% Commissions
Cookie Length: –
Regions Archery
Regions Archery hosts archery tournaments across the US, but they also have a small shop section where they sell 20 different animal targets.
Affiliates can earn 5% commissions by promoting these target products with their in-house affiliate program.
You can start promoting them by creating an affiliate account on their website. It's free to join and you just have to fill out basic information about yourself and how you want to get paid.
Their payment options include cheques, PayPal, and bank transfers.
5% Commissions
Cookie Length: –
Bass Pro Shops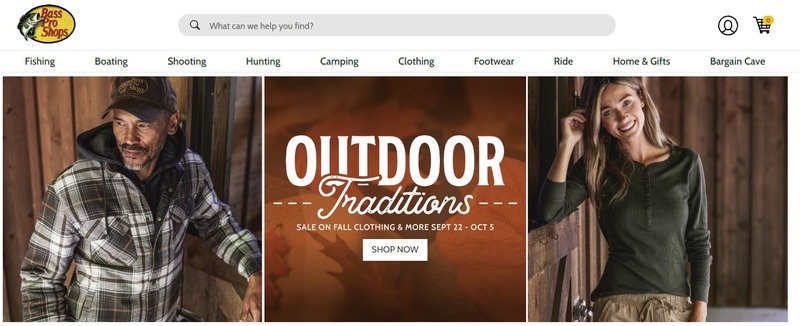 Bass Pro Shops belongs to the same family brand as Cabela's on this list. However, Bass Pro Shops is more focused on providing fishing, hunting, and boating equipment.
There's small variability between the products in these two stores and promoting Bass Pro Shops might be more suited for you if you prefer bowfishing (or fishing in general).
The two stores share the same affiliate program so you could promote both stores.
5% Commissions
14-Day Cookie Length
Amazon

Many of the affiliate websites in the archery niche were promoting products from Amazon so that's also an option for you to consider.
They don't pay the highest commissions, but the product selection is great and people trust buying from Amazon.
They deliver worldwide and you also get credited for other items in the customer's cart which can boost your commissions.
3% Commissions
1-Day Cookie Length
How To Start An Archery Affiliate Website
If you're new to affiliate marketing and a bit unsure how you'd go about promoting these programs to make money, then I have a worthwhile solution for you.
I have a more detailed guide for you here outlining all the steps you need to take if you want to build a money-making affiliate website around archery.
You can get started for free and it comes with a helpful community if you get stuck and need help.
Make sure to check it out before you go.