Oral care is something we all deal with more or less frequently in our lives.
Thus it can be a real money-maker at the hands of savvy affiliates.
Today, I'm bringing you my list of 10 dental care affiliate programs that you can use to find new offers to promote on your website, social media, or YouTube channel (& hopefully earn generous commissions).
Below you can find a varying list of companies offering oral care services, teeth whitening kits, mouthguards, medical supplies, and dental insurance.
Let's take a closer look.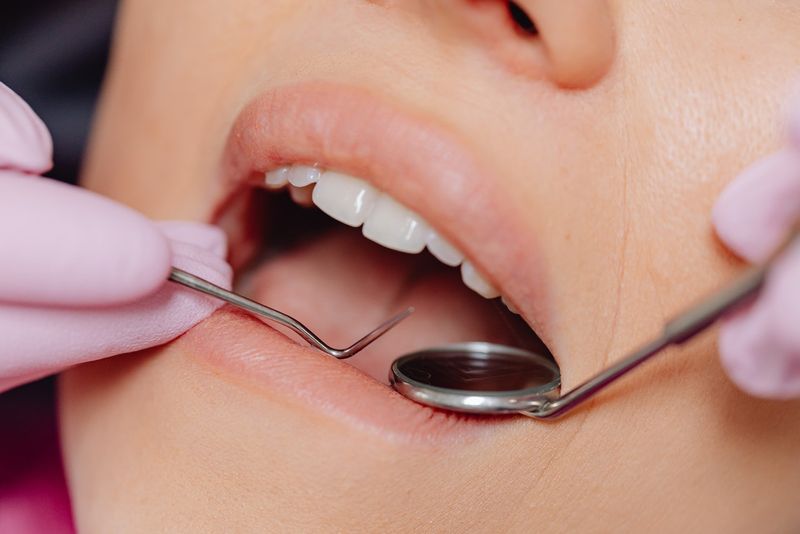 10 Best Dental Care Affiliate Programs To Promote
Newsmile
Sentinel Mouthguard
OraCoat
Spotlight Oral Care
Snow
Aiden Inc
Impressive Smile
DentalSave
Cheeky
Easy Dental Quotes
NewSmile
NewSmile is a UK-based company and their service allows you to straighten teeth at home in 4-6 months. All customers also receive teeth whitening kits.
It's an alternative option for people who don't want to get braces and according to NewSmile it's also cheaper.
The plans start from £1,095 or £75/month making it a lucrative option for affiliates to earn big commissions.
Their affiliate program is on the ShareASale network which handles payments and tracking for affiliates. The commission rates are 6% per purchase and you have a 45-day cookie window to convert your customers.
Your site will be reviewed first before you get access to affiliate links, logos, and banners.
6% Commissions
45-Day Cookie Length
Sentinel Mouthguard
Sentinel Mouthguard is a US-based company and they sell custom night & sports mouthguards for teeth grinding and jaw clenching. You can also get teeth whitening products here as well.
All products are made in the USA with quality in mind. The mouthguards are medical-grade and free from harmful chemicals which is a positive selling point for affiliates.
The products cost anywhere between $100-200 and you can earn a nice 10% commission on all sales made through your affiliate links.
Becoming an affiliate is free & easy since their affiliate program is on the ShareASale network.
When you get accepted you'll gain access to a dedicated affiliate manager, product data feed, banners, and of course your affiliate links.
10% Commissions
45-Day Cookie Length
OraCoat
OraCoat is a seller of oral relief products aimed at treating dry mouth, mouth sores, canker sores, and bad breath.
Their products use an innovative technology called "oral adhering discs" which allows ingredients to be slowly released into the mouth. You can even use these discs while sleeping.
They have various products to choose from but their flagship product is the "XyliMelts" which treats a dry mouth.
If you want to become an affiliate for them, you can join their affiliate program on ShareASale which handles payments, tracking, and reporting.
As an affiliate, you can earn 25% commissions on all purchases and if you refer other affiliates to their program you can earn an additional 5% from their sales.
The fairly long 90-day cookie length gives you the potential to be credited for repeat purchases since the products are consumable and customers may buy more once they run out.
25% Commissions
90-Day Cookie Length
Spotlight Oral Care

Spotlight Oral Care develops and sells oral health products such as toothbrushes, toothpaste, teeth whitening kits, mouthwash, and much more.
The company was founded in 2016 by three dentists called Lisa & Vanessa Creave and Barry Buckley. They want to provide products that do not contain toxic additives and are truly healthy to use.
To sign up as an affiliate, you need to fill out an application on their website and your details will be reviewed before you get access to your affiliate links.
They offer 10% commissions on all purchases and you have a standard 30-day cookie duration.
10% Commissions
30-Day Cookie Length
Snow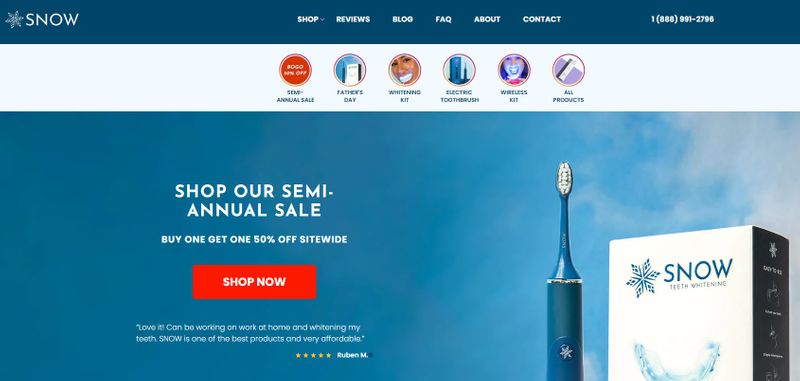 Snow is a US-based company founded in 2017 by Josh Snow and they sell wired & wireless teeth whitening kits along with other oral care products.
The whitening kits have been showcased on the Ellen tv show which you can use as social proof to drive more sales as an affiliate.
Their wireless teeth whitening system can cost up to $300 and you can earn a decent 15% commissions by promoting these products.
You can sign up for their affiliate program directly on their website or through ShareASale.
15% Commissions
Cookie length not disclosed
Aiden Inc
Aiden Inc sells medical supplies for businesses.
These products include personal protective equipment (PPE) such as masks, gloves, sanitizers, and dental products such as air & water syringes, covers, sleeves, cotton, etc.
You can join their affiliate program at ShareASale and earn 10% standard commission rates. If you perform well, you can earn 15% premium rates.
As an affiliate, you get access to promotional material, coupons & deals, and a monthly newsletter to keep you up to date about the program.
10-15% Commissions
45-Day Cookie Length
Impressive Smile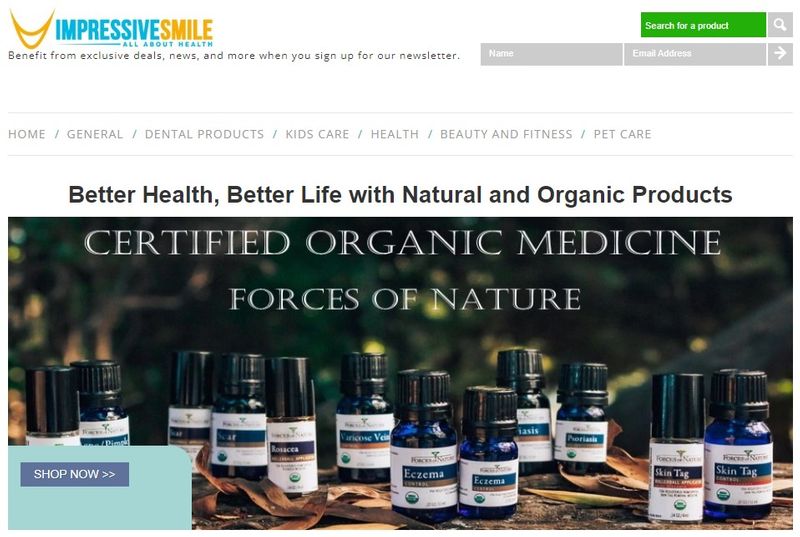 Impressive Smile is best known for its FDA-certified teeth whitening system which can be used at home.
They have 34+ years of experience in the health & personal care industry. They started in the dental field, but have since transitioned to other areas such as men's & women's health, digestive health, & homeopathic care.
In short, they sell products in all these different categories.
If you want to become an affiliate, you can easily join their affiliate program through the ShareASale network and start promoting their wide category of products.
The more sales you make with them each month, the higher commission rates you'll earn (10-20% commission rates).
Affiliates can also refer new people to their program and earn 2nd tier 10% commissions from the sales of new affiliates.
You also get access to product feeds, coupons & discount offers to use in your campaigns.
10-20% Commissions
60-Day Cookie Length
DentalSave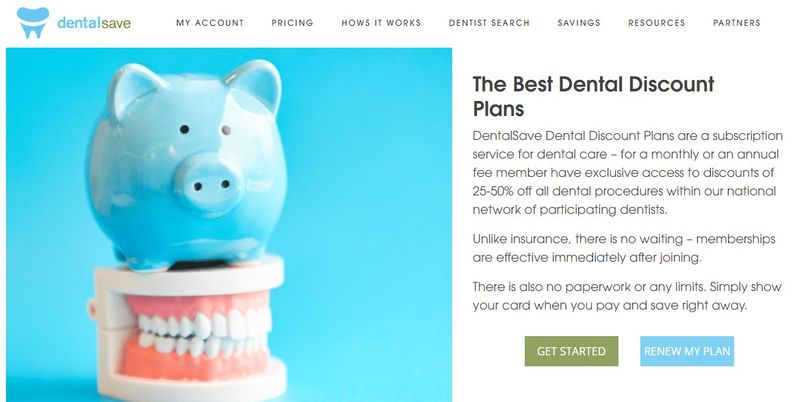 DentalSave is a subscription service for dental discount plans. As a member, you can get 20-50% off every visit to the dentist.
DentalSave was founded in 1981 by Bruce Sherman in New York City when he noticed a growing need for affordable dental care. Today, they have partnered with more than 40,000 dental providers in the US.
One lucrative aspect of promoting DentalSave is the ability to earn recurring commissions since this is a subscription service.
You can earn 35% commissions with the following price structure:
Individual Membership – $99/year (or $9.99/month)
Dual Membership – $165/year (or $14.95/month)
Family Membership – $199/year (or $17.95/month)
To join their affiliate program, you need to fill out an application on their website and wait to get accepted.
The average membership lifespan at DentalSave is 8 years so this could be worthwhile to promote.
35% Commissions
Unknown Cookie Length
Cheeky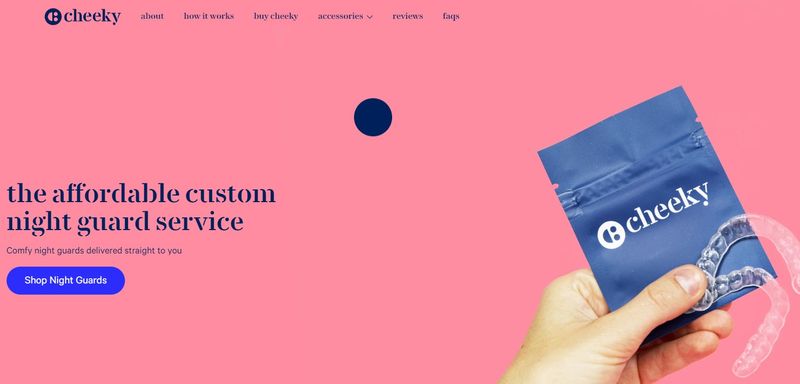 Cheeky is a subscription service for teeth grinders. They deliver custom night guards every 3 months to your front door.
First, they send you a kit for taking an impression out of your legos, and then you send it back so they can make custom-fit night guards for you. They send new ones every 3 months because your guards will inevitably get dirty.
No harmful chemicals are used in the guards and they're recyclable.
The buying process on their website is very customized and other oral care products are offered to be added to the cart during it, which should increase the average order value quite a bit (to your benefit as an affiliate).
The basic plan for one year is $219 and you can earn 15% commissions on all orders through their affiliate program on ShareASale.
15% Commissions
Cookie Length: –
Easy Dental Quotes
Easy Dental Quotes is a subscription service for comparing dental insurance plans in the US.
Their simple system allows you to enter a zip code and it will give you a list of the best service providers in your local area. The users can then buy the insurance plan in a few simple steps.
As an affiliate, you can earn a flat $10 commission for each person who signs up for their monthly plan.
The affiliate program is on the ShareASale network which you can join for free and they provide payments, reporting, & tracking.
$10 Commissions
30-Day Cookie Length
How To Start An Affiliate Website In The Dental Niche
The dental niche can be a serious money-maker when you choose the right brands and products to promote. And I hope this list of 10 Dental affiliate programs gave you some ideas to start with.
I'd especially pay attention to the ones where you can earn recurring commissions as those will typically snowball your income at a faster rate compared to single-time sales.
If you're completely new to affiliate marketing and would like to build your own affiliate website around the dental niche;
Look no further than this free resource.
---