Are you interested in promoting and making money with fly fishing gear?
There are tons of specialty stores around fly fishing, and according to Statista; 7.5 million people in the US participated in fly fishing in 2021, and the figures are increasing almost every year.
Are those 7.5M people spending money on fly fishing gear? You bet they are.
So today, I've gathered some of the best fly fishing affiliate programs you can join and start promoting to your audience on your blog, YouTube, or social media.
And if you're a bit unsure how affiliate marketing works, I made sure to leave resources for you at the end of this post outlining how to make money with all this.
Let's get started.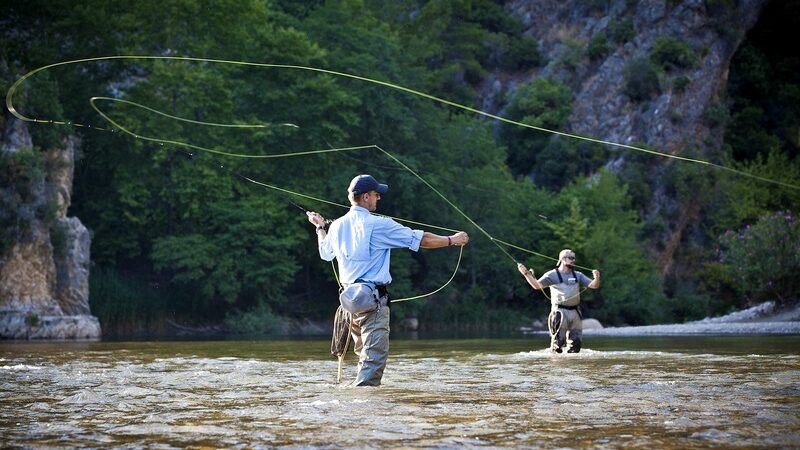 The 11 Best Fly Fishing Affiliate Programs To Promote
Trident Fly Fishing
Simms Fishing
Trouts Fly Fishing
Orvis
AvidMax
The Fly Crate
Maxcatch Fishing
Fishwest
Fishing TV
Bassdash
TackleDirect
Trident Fly Fishing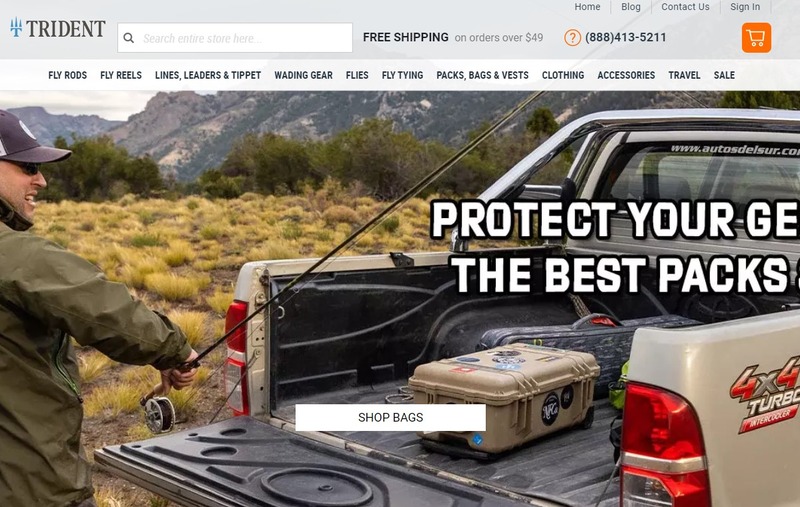 Trident Fly Fishing is a one-stop store for everything related to fly fishing.
They're selling fly rods & reels, lines, bags, accessories as well as vests and clothing to name a few categories.
Just their fly rod section alone has more than 150 fly rods available from 24 top-tier brands. They also run a constant sale clearance where you can grab fly fishing gear for discounted prices.
When it comes to shipping, they offer free delivery for orders over $49 in the US and also for international customers if their order exceeds $600.
Trident Fly Fishing is one of the best brands to promote in the fly fishing space and you can earn decent 10% commissions by getting started with their affiliate program on AvantLink.
Affiliates get access to data feeds, promotional material such as banners, and other affiliate tools.
10% Commissions
60-Day Cookie Length
Simms Fishing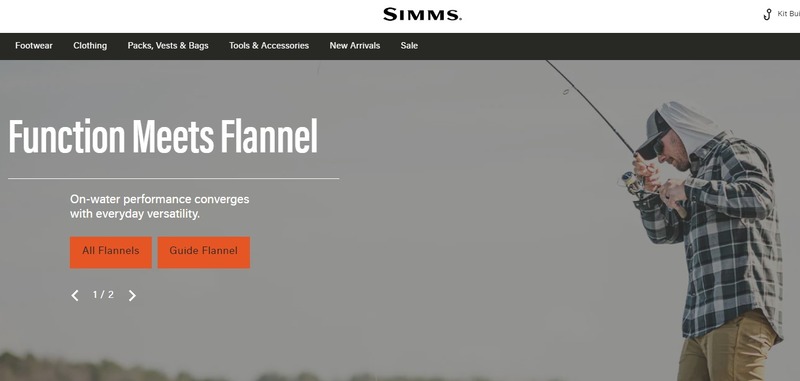 Simms Fishing was founded by John Simms in 1980 when he saw a market gap for developing better waders and accessories than what was currently available on the market.
Today they provide some of the best fly fishing gear and apparel on the market for men, women, and kids. They sell waders, rain jackets, fishing vests, waterproof bags, socks, and many more.
Simms offers 10% commissions for affiliates through the AvantLink platform. One downside of promoting this brand is that their shipping is limited to US & Canada only. This means your audience has to reside in either country to make any sales.
10% Commissions
30-Day Cookie Length
Trouts Fly Fishing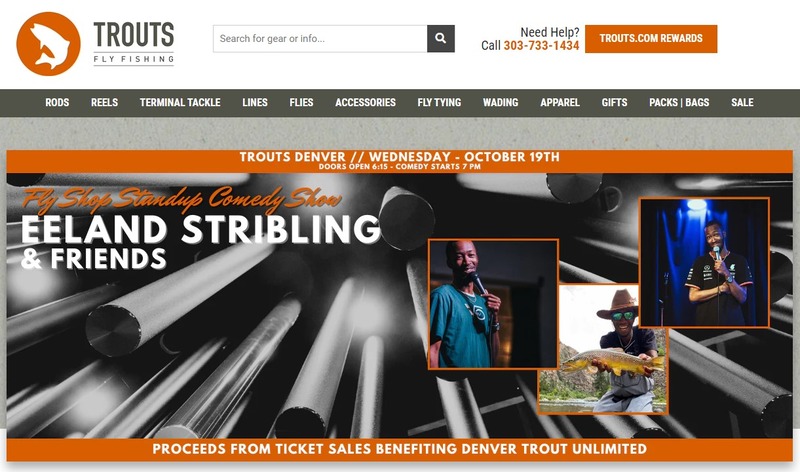 Trouts Fly Fishing is a Colorado-based brand that sells fly fishing gear and apparel from all the top brands.
They provide lots of learning material on becoming a better angler and what gear to choose for your situation. And if you ordered a $500+ rod and it breaks, they'll cover your first repair fee entirely.
What also makes this a good brand to promote is their worldwide shipping. Therefore, you can promote this brand to different demographics around the globe.
You can join the affiliate program on AvantLink which handles tracking, reporting, and payments for affiliates. You also get access to an affiliate manager and promotional material to use in your campaigns.
The cookie duration is also great.
8% Commissions
90-Day Cookie Length
Orvis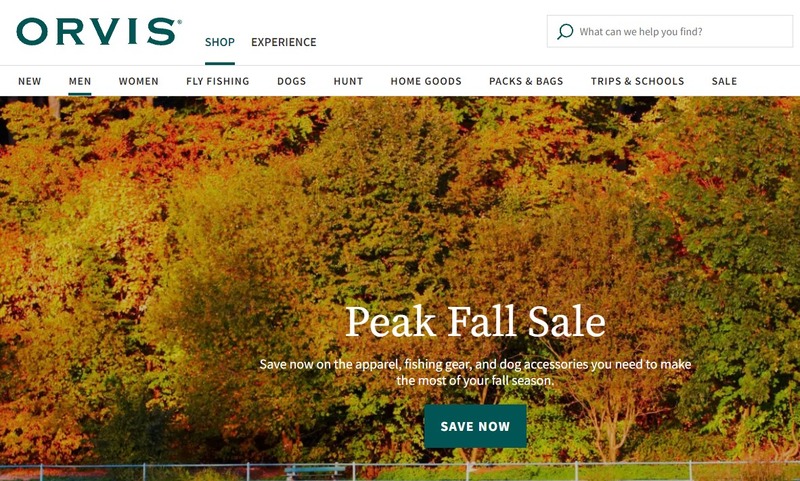 Orvis is one of the first fly-fishing retailers in the US, and today also one of the biggest names in the industry.
They have products for men and women and a big fly fishing gear section with rods, reels, lines, clothing, accessories, flies, and even dog supplies.
Orvis also offers a repair service for fly rods, waders, and reels. All the rods have a 25-year guarantee meaning they'll fix your rod if it breaks, and if they can't fix it, they'll replace it.
You can promote this brand around the globe because Orvis serves a worldwide market with their international shipping.
5% Commissions
14-Day Cookie Length
AvidMax
AvidMax is an online store established in 2005 and they're selling fly fishing and outdoor products. They have everything from rods, reels, fly boxes, flies, and nets to bags, accessories & apparel.
Overall, there are over 8,000 unique products, and especially their flies section is known for being worth checking out.
They can ship products to almost any address in the world which is great to hear if you want to promote this brand.
You can get started with their affiliate program through the AvantLink platform.
6% Commissions
30-Day Cookie Length
The Fly Crate
The Fly Crate was established in 2015 and they sell fly fishing flies, tackle, and gear along with a subscription service box.
They're also running a blog section and a YouTube channel where they teach world-class fly fishing techniques to anglers around the world.
The subscription service here is perhaps the most interesting aspect.
You subscribe to it and receive a quarterly box containing fly fishing goodies such as flies, stickers, and expert advice. The 36 flies you receive are hand-selected to match your local season and region.
They don't mention it anywhere, but if you're able to earn recurring commissions from promoting the subscription service, I'd highly recommend promoting this brand.
You can become an affiliate for The Fly Crate by filling out an application on their website. All the payments are done via PayPal.
10% Commissions
60-Day Cookie Length
Maxcatch Fishing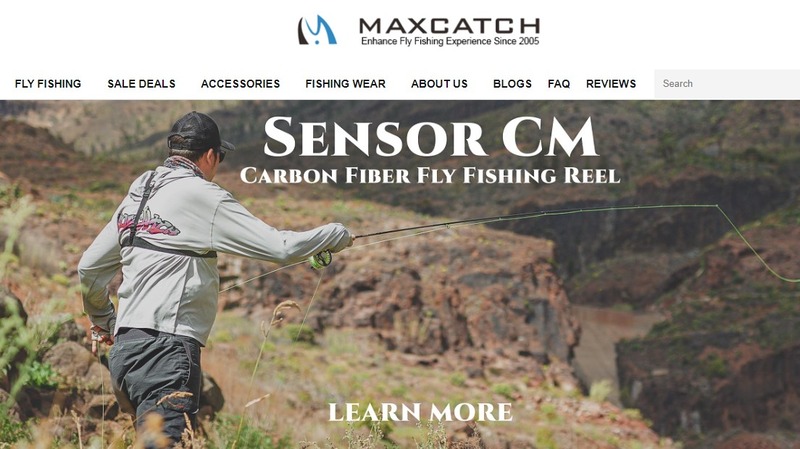 Maxcatch Fishing is an online store selling fly fishing gear and fly-tying accessories. They were established in 2005 and are headquartered in China.
They got started in a garage and had only a single product to sell at the time, and since then they have grown into a full-fledged online store encompassing all aspects of fly fishing products.
Maxcatch also provides some learning material for choosing products for your situation. They ship products worldwide as well.
You can become an affiliate by creating an affiliate account on their website. The payments are done through check, PayPal, or bank transfer.
5% Commissions
Cookie Length: –
Fishwest
Fishwest is an online store established in 1999 and headquartered in Utah.
They sell a wide range of products related to fly fishing from top-tier brands such as:
Simms
Sage
Ross Reels
Rio Products
Scientific Anglers, and many more.
At the time of writing this, they have over 5,000 unique products in their catalog, and customers (& affiliates) can also enjoy their worldwide shipping.
If you want to become an affiliate for this brand, you can do so through AvantLink. The average order size for the store is $175 and with 8% commission rates, your average commission would be $14 per sale. Of course, it could be higher depending on what and how you promote.
They also provide one-on-one affiliate support if needed.
8% Commissions
120-Day Cookie Length
Fishing TV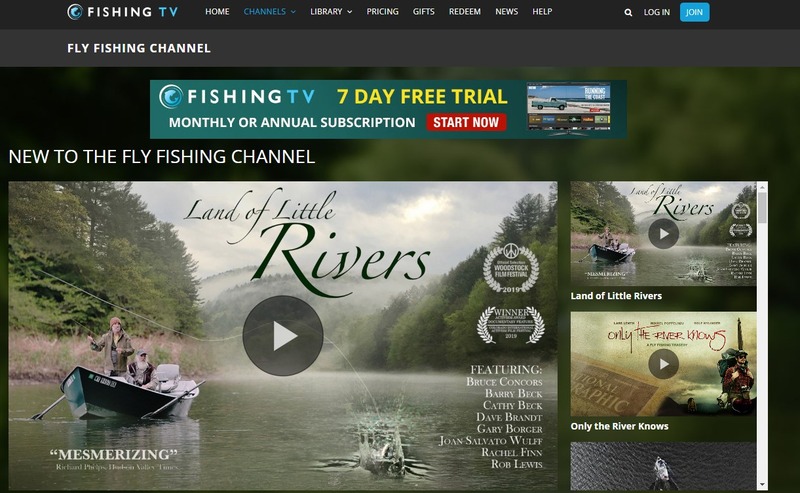 Fishing TV is based in the UK and they offer a subscription service for a massive library of fishing videos, TV shows, films, and documents which you can watch on your smart TV, mobile, or online.
They offer a free 7-day trial to the service and you can earn a flat rate of $3-$6 per lead for referring people to sign up.
It's a lot easier to get people to sign up for a free trial than make them buy a product so this could be a worthwhile brand for you to promote.
To become an affiliate, you have to fill out a simple form on their website and wait to get accepted.
Commissions: $3 / $6 Flat-rate per lead OR 12.5% for gift subscription sales
Cookie Length: –
Bassdash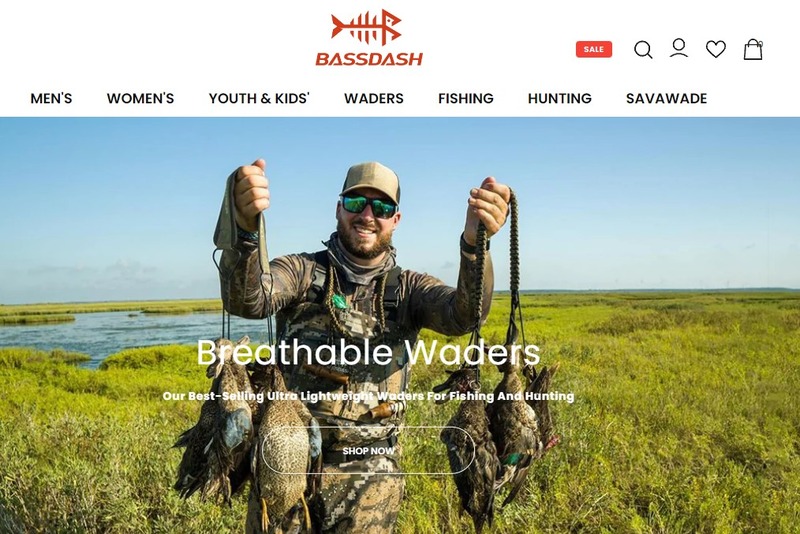 Bassdash was made by anglers & hunters and their product selection reflects that.
Along with hunting gear, they also provide fishing apparel for men and women as well as backpacks, accessories, and baits.
In their fly fishing section, they mainly have fishing vests, lure flies kits, hooks, and boxes.
One strong aspect of promoting Bassdash is their rather high commission rates of 15% for all sales (at least when it comes to physical products).
You can find their affiliate program on the ShareASale network which provides all the payments, tracking, & reporting for affiliates.
15% Commissions
Cookie Length: –
TackleDirect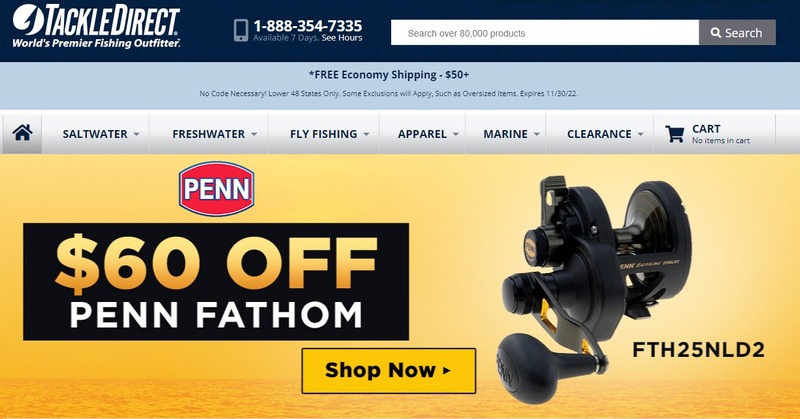 TackleDirect sells high-end fishing tackle, lures, rods, reels, accessories as well as apparel for fly fishing, saltwater, and freshwater purposes.
In their online store, you can find over 50,000 unique fishing products from 700 top-tier brands. They also ship these products around the globe so you can promote this brand to a wide range of audiences across the world.
You can become an affiliate for TackleDirect on the Rakuten network.
6% Commissions
Cookie Length: –
How To Start A Fly Fishing Affiliate Website
Fly fishing is a great niche with plenty of specialty stores to find products to promote.
It also comes with a passionate audience who are not afraid of spending money on new gear.
In other words, fly fishing would be a perfect topic for an affiliate website where you could promote these above-mentioned affiliate programs to make money.
If you're new to affiliate marketing and interested in learning how to build a money-making website around fly fishing, I've got you covered with this free guide;
Start building your Fly Fishing affiliate website.
It comes with everything you need to get started and you don't need any previous experience or technical skills.
Make sure you check it out before you go.