Are you feeling the chill of winter or the heat of summer?
Either way, you're likely relying on your HVAC system to keep you comfortable.
But did you know that promoting HVAC affiliate programs can also keep your wallet comfortable?
With HVAC systems being a significant investment, they offer opportunities to earn some serious commissions.
So today, I'll introduce you to 10 high-paying HVAC affiliate programs that can help you generate a steady stream of revenue. Whether you have a website, social media presence, or YouTube channel, you can promote these programs and earn a commission on each sale.
And if you're new to affiliate marketing, don't worry, I've got you covered with a handy guide at the end of this post.
So, grab a cup of coffee, and let's get started.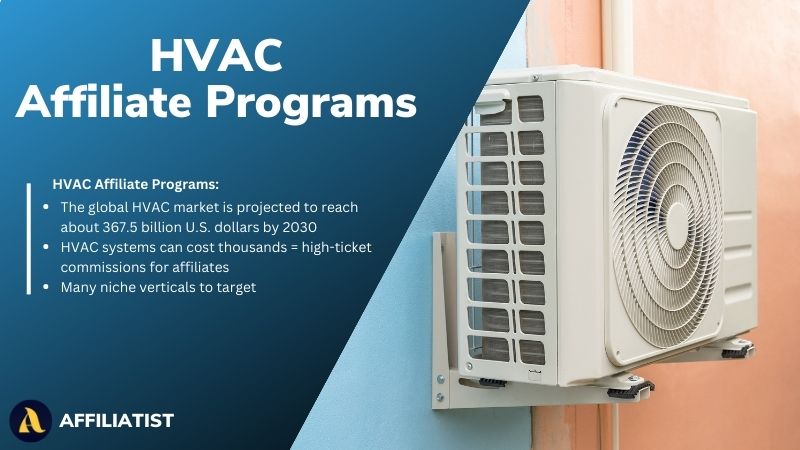 10 HVAC Affiliate Programs To Promote
HVAC Direct
Heat & Cool
Cold Air Central
IcyBreeze
HVAC Jobs Center
AirFilters.com
HVAC Warehouse Direct
Sylvane
Aircon Direct
Wholesale Air Conditioning
HVAC Direct
HVAC Direct is a well-known online store that specializes in providing top-quality heating and cooling equipment. With over 75 years of experience in the field, they have a reputation for providing excellent service to both residential and commercial customers in Maryland.
What sets HVAC Direct apart is their commitment to customer satisfaction.
They offer free shipping and technical sales help to ensure that customers are completely satisfied with their purchase. Additionally, HVAC Direct offers educational content such as videos on YouTube, making it easier for customers to understand and make informed decisions about their HVAC needs.
As an affiliate, you can earn 5% commissions on all sales generated through your referral link. There is also a $100 minimum threshold before you get paid.
The commission rates may sound low, but the high price-point of products makes up for it. One sale of a $3,025 air conditioner would already net you $151.25 in commissions.
Furthermore, HVAC Direct provides promotional materials such as banners to help you promote their products more effectively.
5% Commissions
Cookie Duration: –
Heat & Cool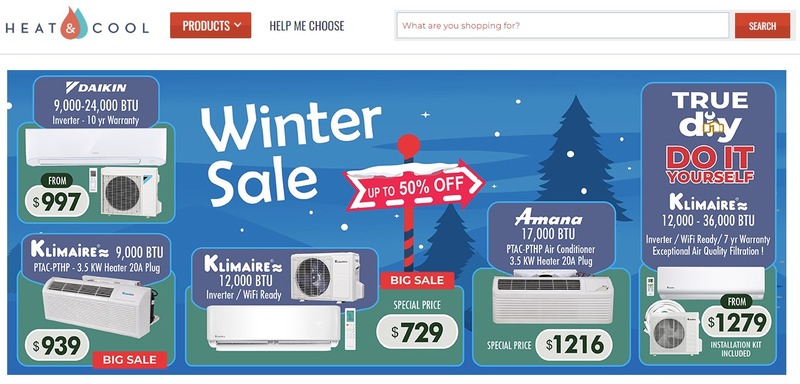 Heat & Cool is an online store that specializes in air conditioning, heating, and ventilation systems.
With over 20 years of experience, they provide bilingual customer support and technical assistance during installation and servicing. Located in Doral, FL, they also provide customers with free shipping, a 60-day return policy, and product and maintenance information.
Heat & Cool also provides an affiliate program through the LinkShare network. As an affiliate, you can earn a 7% commission on all sales, with an average order value of $1,500+.
With the above numbers, your average commissions are going to be $105 per sale.
The cookie duration is 30 days, giving you ample time to earn commissions on referred sales.
Joining the Heat & Cool affiliate program is an excellent opportunity to earn commissions while promoting high-quality HVAC products to your audience.
7% Commissions
30-Day Cookie Duration
Cold Air Central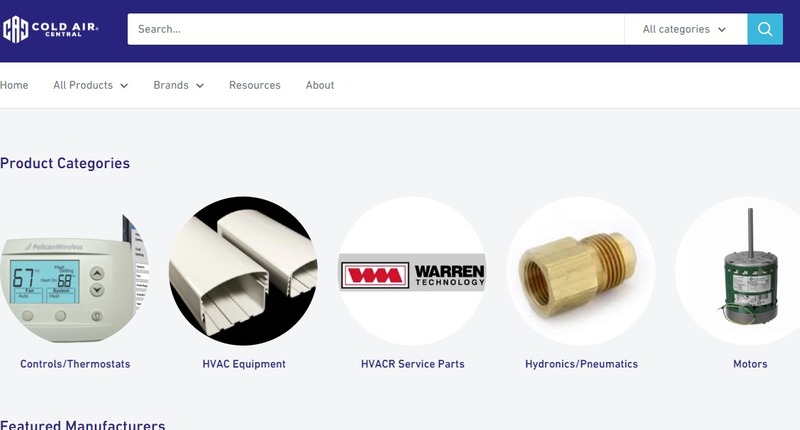 Cold Air Central is an online store that sells HVAC and refrigeration products for both commercial and residential purposes.
From repair parts and accessories to home comfort heating and AC products, their store has everything you need to keep your HVAC systems running smoothly.
When it comes to their affiliate program, you can earn 5% commissions on all sales made through your unique referral link.
Cold Air Central's affiliate program is powered by GoAffPro, which means you'll have access to a user-friendly platform that provides you with all the tools. With real-time tracking and detailed analytics, you can easily monitor your sales and commissions. They also handle all the payments, ensuring you'll get paid on time.
5% Commissions
Cookie Duration: –
IcyBreeze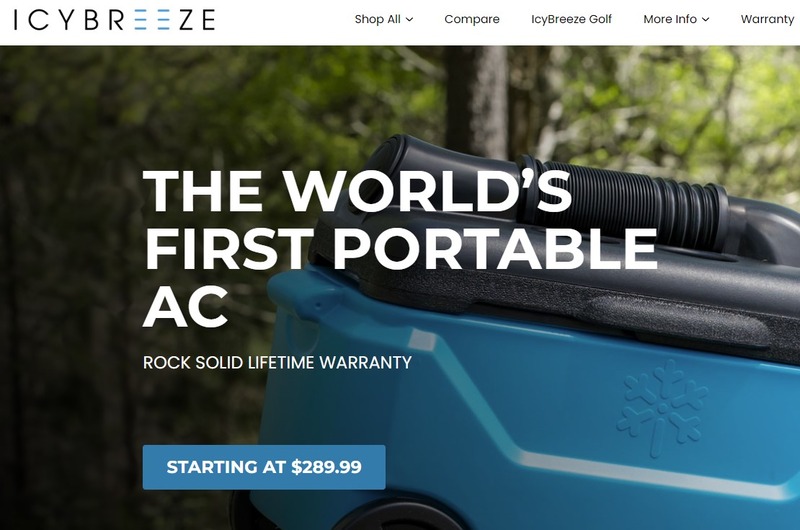 IcyBreeze is an online store that sells a one-of-a-kind portable air conditioner and cooler.
This product is perfect for outdoor activities such as fishing, camping, and boating, as well as for use during power outages. It uses custom-engineered parts to provide up to 6 hours of runtime on a single charge. It even comes with a lifetime warranty.
But what makes IcyBreeze even better is their affiliate program.
With excellent 15% commissions and a lengthy 180-day cookie duration, you can earn $43.4 – $50.9 per sale by promoting this unique product.
Not only is IcyBreeze a great product to promote, but it also has a heartwarming origin story. It was created in 2013 when a father and son camping in a heat wave couldn't sleep. They were inspired to use the ice in their cooler to provide relief, and thus, IcyBreeze was born.
15% Commissions
180-Day Cookie Duration
HVAC Jobs Center
HVAC Jobs Center is an online platform that connects job seekers with employers in the HVAC, Refrigeration, and Plumbing industries in the US and Canada.
Job seekers can sign up for free to search for jobs, receive personalized job alerts, and apply for positions.
Employers can post job offers, manage their company profile, and optimize their recruitment process. The platform also offers plans for employers with features such as featured job offers for increased visibility and response.
But what does HVAC Jobs Center's affiliate program have in store for affiliates?
For starters, you can earn up to 15% commission for every job post or plan sold through your unique affiliate link. And with a 90-day tracking cookie, you'll still receive commissions if customers make a purchase up to 90 days after clicking your link.
HVAC Jobs Center makes it easy for you to receive your commissions through PayPal.
15% Commissions
90-Day Cookie Duration
AirFilters.com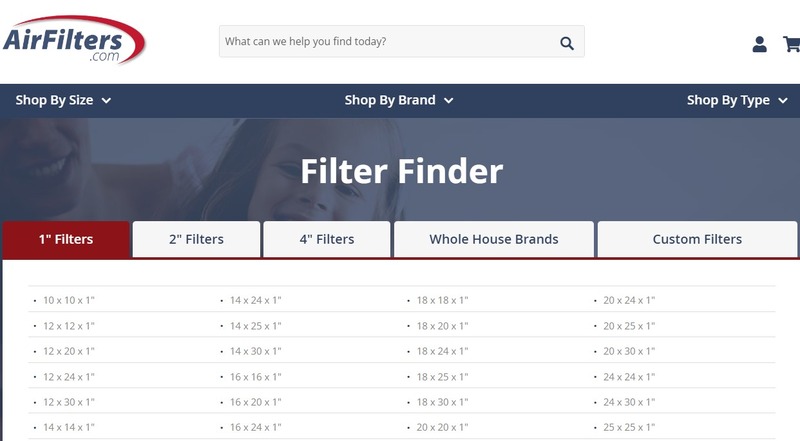 Airfilters.com is your one-stop shop for all your filter needs located in Southern Alabama.
They offer over 214 standard and custom-sized air filters, as well as 17,000 other filters in categories such as HVAC, Furnaces, Humidifiers, Air Cleaners, Air Purifiers, and Water Filters.
Not only do they have a wide selection of filters, but they also offer fast nationwide shipping and have a dedicated customer service team. Returns are accepted within 60 days and rewards are offered for being a customer. While international shipping is available, keep in mind that orders outside the US will incur a freight charge.
As an affiliate with Airfilters.com, you can earn 12% on all qualified buyers.
They have partnered with AvantLink to offer you affiliate tools and support to help you succeed. So, whether you're a blogger, social media influencer, or website owner, Airfilters.com is a worthwhile program to consider.
12% Commissions
Cookie Duration: –
HVAC Warehouse Direct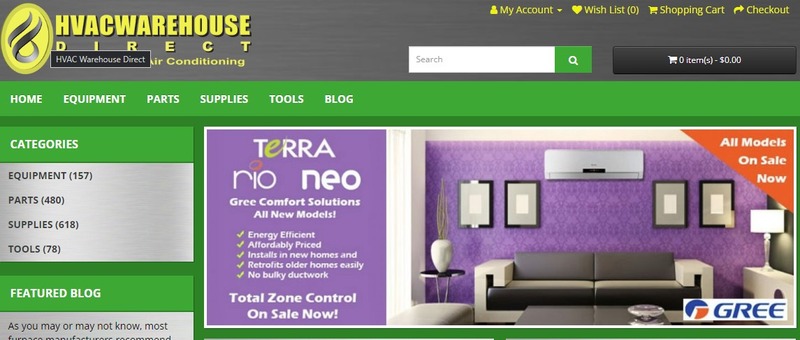 HVAC Warehouse Direct is an online store that sells HVAC equipment, parts, supplies, and tools.
Based in Palm Bay, FL, HVAC Warehouse Direct offers a big catalog of HVAC products at competitive prices. They also have an affiliate program that allows you to earn a 5% commissions for every sale you refer to their website.
Becoming an affiliate is easy. All you have to do is create an account on their website, and you're good to go. Once you've signed up, you'll get a unique affiliate link that you can share with your audience. If someone clicks on your link and makes a purchase, you'll earn a commission on that sale.
Now, this may not be the best choice to promote due to how old-fashioned the website is. I still decided to include it if there is some specific product in their catalogs that you might want to promote.
5% Commissions
Cookie Duration: –
Sylvane
Sylvane is an online store that specializes in indoor air quality products that are designed to improve comfort in homes and commercial buildings.
Sylvane has been leading the indoor air quality industry for more than 20 years. They offer free shipping on orders over $45 and have a 30-day money-back guarantee, along with a BBB rating of A+.
They are committed to providing their customers with knowledge and quality products that will help make indoor air in homes and workplaces safe, healthier, and more comfortable.
If you have a website, blog, or other web presence, you can partner with Sylvane through their affiliate program on Commission Junction.
When it comes to their affiliate program, you're offered commission rates of 6%, along with bonus incentives. Referral tracking is valid for 30 days, and cross-device conversion tracking is also available. Additionally, there is a dedicated affiliate program manager available to assist with any questions you may have.
Sylvane's product catalog is updated daily and includes over 3,500 products. Third-party tracking, reporting, and commission payments are handled through CJ platform.
By partnering with Sylvane, you can offer your audience quality indoor air quality products, while also earning a commission on any sales made through your referral links.
6% Commissions
30-Day Cookie Duration
Aircon Direct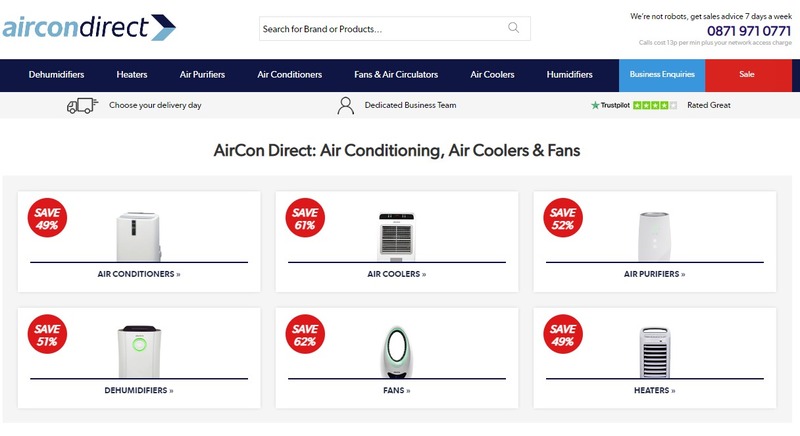 Aircon Direct is an online store that specializes in air conditioning, heat pumps, and ducted ventilation services.
This means they offer a wide variety of products such as dehumidifiers, heaters, air purifiers, air conditioners, fans, air circulators, air coolers, and humidifiers.
Keep in mind that order delivery is currently only available within the UK and to specific countries in mainland Europe, so this affiliate program would be most beneficial if your audience resides in that area.
As an Aircon Direct affiliate, you'll have access to regularly updated feeds, and the average order value is a hefty £300. The cookie length is 7 days, which means that if someone clicks on your affiliate link and makes a purchase within a week, you'll still earn commission. Additionally, you'll receive weekly newsletters that will keep you up-to-date on all the latest promotions.
The big downside is that their affiliate program is probably run by Scrooge McDuck himself since they're offering a mere 1% commission rates for affiliates. That's even lower than what you'd get from Amazon Associates.
1% Commissions
7-Day Cookie Duration
Wholesale Air Conditioning
Wholesale Air Conditioning is one of the largest distributors of air conditioning units in Australia.
They sell products from leading brands such as Daikin, Toshiba, Mitsubishi Electric, Fujitsu, Samsung, and Carrier. They specialize in residential and commercial spaces.
They have a great reputation for excellent customer service, with a 4.7 star rating on Google. When you partner with Wholesale Air Conditioning, you can be assured that you're promoting quality products that customers love.
Their affiliate program is managed through Commission Factory, which is a well-established platform that's easy to sign up for and offers a user-friendly interface with real-time reporting.
Whether you have a comparison site, marketplace, blog, vlog, or social media channels, you can sign up for Wholesale Air Conditioning's affiliate program to monetize your online traffic and be rewarded for helping drive their online sales.
Note that worldwide shipping is not available at this time so you have to stick to audiences based in Australia.
3% Commissions
30-Day Cookie Duration
How To Get Started With HVAC Affiliate Marketing
If you're looking to start a website to make money through affiliate marketing, the HVAC industry is a fantastic niche to do so.
One obvious reason is that the products can be pricey, sometimes in multiple thousands, which means there's potential for high-ticket commissions.
I even know a few HVAC affiliates and they're doing really well with their sites.
The future is also looking great for the niche:
According to Statista, the global HVAC market is projected to reach about 367.5 billion U.S. dollars by 2030. This indicates there's a large market for HVAC products which could translate to a lot of potential customers for your affiliate website.
Here's a quick overview on how you could go about starting your site (with a more detailed guide at the end):
Choosing A Domain Name
The first step in starting an HVAC affiliate website is to choose a domain name for your website.
You'll want to choose a name that is relevant to the HVAC industry, but also memorable and easy to spell.
You can use a domain registrar like GoDaddy or Namecheap to register your domain.
Set Up A WordPress Website
Once you've secured your domain, the next step is to set up a WordPress website.
WordPress is a popular platform for building websites, and it's relatively easy to use.
You'll need to purchase web hosting, which is essentially a service that allows your website to be accessible on the internet. Popular web hosting providers include Bluehost, SiteGround, and HostGator.
Creating Content
After you've set up your website, the next step is to create content.
You can write reviews of HVAC products, create how-to guides, and offer tips and advice related to the HVAC industry. Make sure your content is high-quality, informative, and engaging as this will help attract and retain visitors to your website.
Your content will get indexed into search engines like Google and you'll start getting free organic traffic to your website.
Monetizing Your Website
Finally, to monetize your website, you'll need to sign up for affiliate programs with companies that sell HVAC products.
When visitors to your website click on affiliate links and make purchases, you'll earn a commission.
Luckily, I've already done the legwork of finding affiliate programs for you above in this blog post.
Want To Get Started Straight Away For Free?
Building an HVAC affiliate website can be a profitable (& fun) venture if you're willing to put in the time and effort to create quality content and promote your website.
With the potential for high-ticket commissions and a growing global market, it's definitely worth considering if you're interested in affiliate marketing.
And while all this may sound hard to do, it's actually not, as long as you have a proven roadmap to follow with video instructions.
Check it out before you go!