Natural skincare and cosmetic products are big business in today's world.
Lemongrass Spa is one of the companies offering such products and they also happen to have a business opportunity available for any spa enthusiasts.
The business opportunity is what we are after today, and in this review, you'll find out whether Lemongrass Spa is a scam, or if you can really make money selling their spa products.
Some of today's topics include:
What is Lemongrass Spa
What kind of business model they have
How to become a consultant for the company
Can you make money selling Lemongrass Spa products
Roadblocks you might encounter with their business opportunity
Additionally, I'm going to show you a home-based business alternative if you decide Lemongrass Spa is not for you.
Let's find out what this opportunity is all about shall we.
Lemongrass Spa Review Summary
$49/$129/$250
Earning Potential

Products

Availability

Compensation Plan
Can You Make Money Selling Lemongrass Spa Products?
Natural Spa product MLM with a business opportunity
Consultants seem to be only available in North America
People like the products which makes them easier to sell
Not very high earning potential due to low commissions
There are better paying alternatives available with lower risk.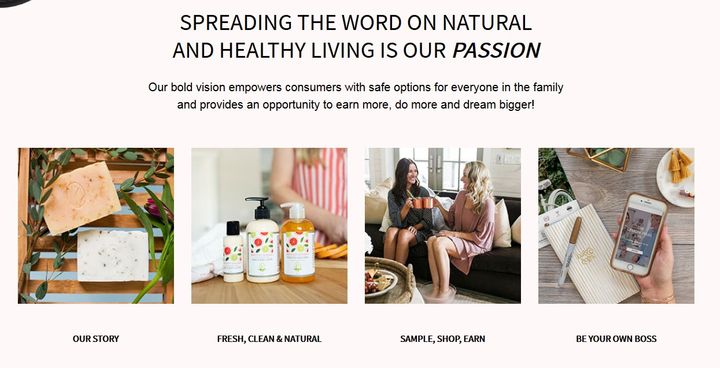 What Is Lemongrass Spa?
Lemongrass Spa is a multi-level-marketing (MLM) company that sells natural handcrafted skincare and cosmetic spa products.
The company was founded in 2002 by Heidi Leist after recognizing that there are many unsafe chemicals commonly found in bath and beauty products. She then started making her own natural products instead and shared these with her friends who ended up loving the products.
The products quickly developed a growing following and in time has lead to where the company stands today.
What Are The Lemongrass Spa Products Like?
Lemongrass Spa has a collection of different product types ranging from skincare to haircare to makeup and new ones are added occasionally.
Here are some examples:
Lotions
Soaps
Anti-aging
Moisturizers
Hand sanitizers
Body polish
And much more.

On a good note, many people seem to love the products that Lemongrass Spa is offering which makes the products much easier to sell if you are considering becoming a consultant for the company.
Something worth noting is that some (if not all) products seem to lack FDA approval.
This doesn't automatically mean the products are bad or not working but rather that they haven't been tested by the FDA officials. This simply means they can't make claims that some products cure or treat certain conditions on the body.
How Does The Lemongrass Spa Business Model Work?
As I already briefly mentioned, Lemongrass Spa is an MLM-company with a business opportunity.
What this means in practice is that you can't buy their products from normal retail stores. Instead, the trade of goods is mainly done through independent distributors which in this case are called the "consultants".
The consultants can buy Lemongrass Spa products at a discounted price and will then attempt to resell the products to potential customers with retail prices (thus making a small profit).
The consultants will also try to recruit you into the business opportunity. If you do join, you'll become the recruiter's "downline" and part of your profits from the sales will go to people above you.
Typically, the selling & recruiting happens in home-parties arranged by the consultant. If you are a consultant, you are encouraged to invite all your friends, family, and even your neighbor's dog to the party.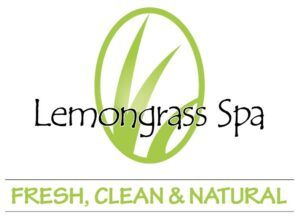 How Lemongrass Spa Benefits From This Business Model
Operating this kind of business model brings many benefits for the company itself but often at the expense of consultants.
Most of the time the consultants are required to buy a specific amount of products every month from the company or else they'll risk losing their rank or team = part of their potential monthly income.
This obviously brings a lot of sustainable recurring revenue for the company.
In a way, the consultants are just customers of the company that are "forced" to buy more every month without a guarantee to successfully sell the items.
Another major benefit is that the customers are the ones paying to spread the word of the company.
This brings notable savings in terms of marketing expenses.
To be honest, it's quite a clever business model at the core but it has also been the reason for the downfall of many MLMs (& customers' business) when the FDA has shut them down as pyramid schemes.
I'm not saying Lemongrass Spa is one though.
How To Become A Lemongrass Spa Consultant
Step #1 – Choosing The Starter Kit

The first step is to choose a "starter kit" that has a variety of products and consultant training guides.
When the kit arrives your goal is to sell the products in the upcoming home-parties.
At the time of writing this there are 3 kits available to choose from:
Lemongrass Spa Party Consultant Agreement –

$129

Lemongrass Sheer Minerals Consultant Agreement –

$129

Lemongrass Express Kit Consultant Agreement –

$49
After enrolling for a kit you need to read & download a bunch of consultant agreements, sheets, policies, and procedures.
Step #2 – Arranging The Spa Parties
After choosing your kit and reading the quite long wall of text, you need to fill out a text box asking when will you host spa parties.
You need to enter 3 dates for 3 different parties.
One is your party, and the two others need to be from two different consultants and their party dates.
This is so the other consultants can help you get started with the right foot.
The kits won't be sent until you find 2 other consultants and arrange the dates.
Step #3 – Check Out & Finding Other Consultants
In the last step, you'll have to fill out personal information so you can pay for the starter kits.
After doing so, you'll be directed to the consultant locator which can be used to finding one near where you live.
That person will become your "sponsor" or "upline" and will help you to arrange your first home party.
Can You Make Money With Lemongrass Spa?
The amount of money you make will solely depend on how much time you put into getting more customers and increasing your downline.
There is no fixed monthly salary in MLMs.
If you can continue to grow your customer base and team, you will be able to earn commissions from your sales, and the sales of your team members.
Lemongrass Spa offers 25% commissions on all sales to your customers.
For example, let's say a product costs $20 at a retail price. As a consultant, you'd buy it for a 25% discount at $15. Then, you would sell the item at a home party for $20 and make a $5 profit to yourself.
In my opinion, the earning potential is quite low when you consider the product prices. Most products seem to be in the price range of $10-$55 which doesn't amount to much with 25% commissions.
You would have to make a lot of sales to make up for it.
The big money is in the luxury kits that go for over $100 but they are obviously harder to sell especially if you don't have any marketing experience.
The good quality of the products will help a lot in the process of selling your inventory and I believe there's a high chance of returning customers since they are consumables with a good reputation.
So yes, you can make money with Lemongrass Spa products as long as you know what you're doing.
The Roadblocks You Might Encounter
There's usually one major problem why most people fail and lose money with MLMs.
They can't find new customers.
Your first home-party might be a success if you got your relatives to attend and they decided to buy some. Just keep in mind that they might buy for the sheer support aspect of things.
You 100% won't be making a full-time income solely from your relatives' wallets and you shouldn't expect to do so.
Thus getting a constant supply of new customers is critical to your success.
The fact that most MLMs are still very much face-to-face oriented is a huge drawback. This brings a whole spectrum of problems regarding customer acquisition.
Here are some of them listed:
The potential customers are often tied to the size of your social circle
You need to constantly chase after new customers
You are often limited to your geographical location
Selling to your relatives is just awkward and often breaks friendships
Even just 10-20 competing consultants in your local area can saturate the market
Many of these MLMs are moving more into the online space (Lemongrass Spa included) which brings a whole lot of opportunity for sure.
But from what I've seen; the methods they teach for getting customers are rather inefficient.
FYI: Posting links on social media timeline is not a proper way to attract a constant supply of customers.
Overall, someone without any marketing experience typically loses money with any MLM. It's a lot more involved path than what it is portrayed as.
And to give you some stats on this (source):
47% MLM reps lose money
27% Break even
25% Report making profit
Is Lemongrass Spa A Scam Or A Pyramid Scheme?
No, Lemongrass Spa is not a scam or a pyramid scheme.
So far, they have been following the Direct-selling association (DSA) rules so a pyramid scheme is out of the question.
I only found one lawsuit against them from 2016 where they had terminated a consultant agreement apparently against their own rules. The Lemongrass Spa lost the lawsuit.
Despite that, I don't think this kind of lawsuit makes the company a scam.
A Worthwhile Business Alternative
I mentioned a home-based business alternative at the beginning of this post so here it is.
I do something called affiliate marketing and I'd say it's a big upgrade over MLMs:
No recruiting
No need to buy inventory every month
No face-to-face selling
No confusing compensation plans
A low-cost & low-risk business
If you are looking for a flexible way to make passive income online, then I suggest you take a look at this video course.
You'll get all the support, training, tools, a website, and hosting along with a helpful community of over 1,400,000 members ready to help you succeed. My personal 1-on-1 help included.
Thanks again for reading my review and feel free to leave comments below.
I'll leave you to it.