Are you looking to monetize your nail-related blog or perhaps a YouTube channel?
Stick around as I've gathered (& reviewed) 10 worthwhile affiliate programs for everything related to nail art & care.
Recently, one of my close relatives bought a $1,000 nail manicure table for her home, and it pretty much solidified my opinion that – yes, you can earn some generous commissions in the beauty niche (as an affiliate).
As long as you choose the right products for the right audience, of course.
So let's get straight into the list and see if you can find hot new products for your audience.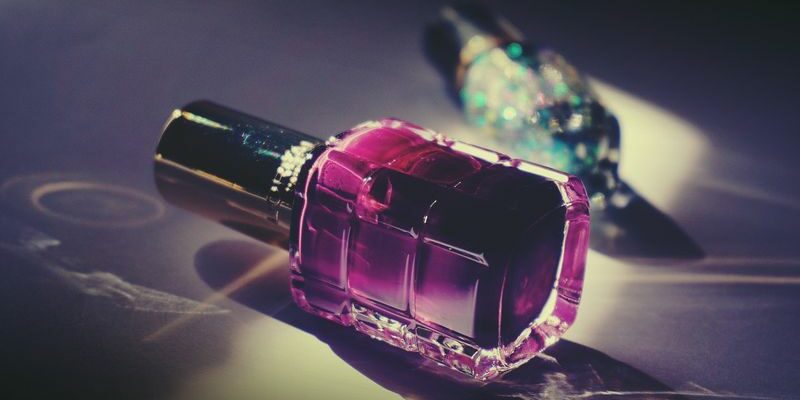 10 Nail Art & Care Affiliate Programs
Beyond Polish
KISS
Sena Nail
Fairy Glamor
Sally Beauty
Modelones
Rossi Nails
Tella Nails
Makartt
MelodySusie
Beyond Polish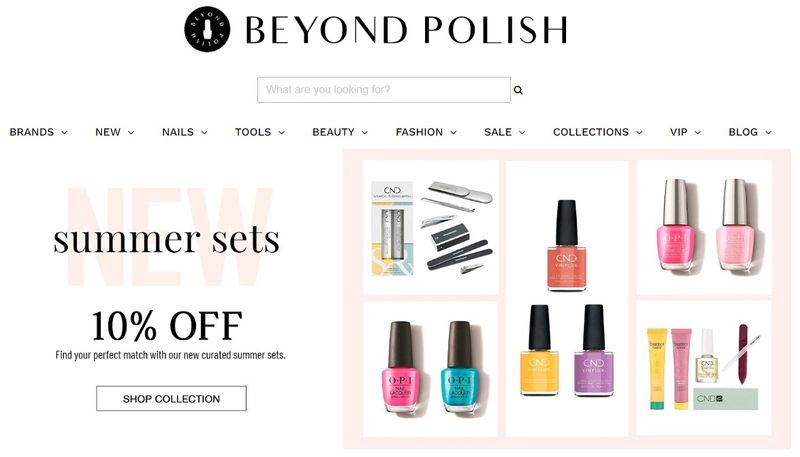 Beyond Polish is an online store for buying nail polish, nail supplies, salon tools, and many other beauty products.
They were established in 2014 and have since grown into a flourishing small business with passionate & dedicated nail specialists.
What makes them interesting to promote as an affiliate is that they are a direct supplier for top nail polish brands such as OPI, CND, ORLY, Essie, and many more.
Their affiliate program is managed through the Rakuten affiliate network. You can join them for free and once you get accepted, you get access to a dedicated affiliate manager for support and promotional material to use in your campaigns.
5% Commissions
14-Day Cookie Length
KISS
KISS was established in 1989 by John Chang and they've become one of the world's leading suppliers of artificial nails and nail manicure kits. They also sell lashes, hair care tools, makeup & skincare products.
And since they've been around for such a long time, it's going to be a bit easier to promote their products as an affiliate. This is because people have likely heard about the brand already (thus you don't have to do as much pre-selling).
Their affiliate program is on the Commission Junction affiliate network. When you become an affiliate for them, you can conveniently start promoting all 5 KISS brands;
KISS
KISSColors
ImPRESS
Falscara
JOAH
You also get access to product feed, banners, images, and videos to use in your campaigns. And an affiliate manager to support you.
Something worth mentioning is that anyone can join Commission Junction, but for some reason, KISS mentions on their website that their affiliate program is only for people in US & Canada.
8% Commissions
30-Day Cookie Length
Sena Nail
Sena Nail is short for "Safe & Easy Nail Art" and they sell press-on nails and nail wraps.
The company was founded by a nail technician called Helen in 2018 and something worth noting is that all their products are 100% non-toxic & cruelty-free.
You can join the affiliate program directly on their website by filling out an application. You can earn 20% commissions after reaching $100 in sales and +5 referrals.
New styles are frequently introduced to the store so there's always something new to promote as an affiliate.
20% Commissions
30-Day Cookie Length
Fairy Glamor
Fairy Glamor is a family-owned business founded in 2021 by Sydney Howe and they sell a 2-in-1 dip and acrylic nail powder system.
They have 180+ dip nail colors to choose from and unique options like chrome, thermal, matte, glitter, and many more. The powders are mixed in small batches so they're often sold for a limited time. This creates urgency in customers (which you can benefit from as an affiliate).
They're also selling a monthly subscription box for $27.95, so there is a potential for earning small, yet powerful recurring commissions. Their affiliate program offers 10% commissions so your cut for the subscription would be ~$2.8 per sale.
It's not much, but if you can drive lots of volume to the offer, it could add up quickly.
10% Commissions
30-Day Cookie Length
Sally Beauty
Sally Beauty was established in 1964 in New Orleans and is one of the world's largest distributors of beauty products. They sell nail & salon supplies, hair color, hair care, and many other beauty products.
The benefits of promoting Sally Beauty are definitely the large selection of products from popular brands and global-wide recognition which makes your job as an affiliate easier.
You can become an affiliate for Sally Beauty by joining their affiliate program on Commission Junction. They're going to review your site first before you get approved so make sure to have some content before you apply.
15% Commissions
15-Day Cookie Length
Modelones
Modelones is an online store that sells gel nail polish & strips, acrylic powder, nail sets, and nail tools & essentials.
What catches my eyes here are the all-in-one starter kits that cost up to $135 which could amount to worthwhile earnings. Modelones offers decent 15% commissions so you could earn ~$20 per kit by promoting them.
Affiliates also receive occasional coupon codes which you can use to incentive people to buy through your affiliate links. Additionally, you get access to promotional material such as banners and creatives once you get accepted.
15% Commissions
30-Day Cookie Length
Rossi Nails
Rossi Nails sells nail gel, dip powder, gel polish, and pretty much everything you need to perform a manicure at home. All the products are non-toxic & cruelty-free.
One interesting aspect here is how customers can build their own dip powder kits and by doing so they will receive a free essentials kit alongside their order. They're running time-limited offers on these kits so it's something you can take advantage of when promoting.
The kits cost around $90 and you can earn generous 20% commissions so your earnings would be $18 per kit.
The affiliate program of Rossi Nails is not visible on their website, but you can find it inside the ShareASale affiliate network (which is free to join).
20% Commissions
Cookie Length: –
Tella Nails
Tella Nails was founded by two sisters Paulina & Sabrina who wanted to create salon-quality nails that are reusable & affordable.
Every kit comes with 24 nails (12 options per hand) and each individual nail is numbered in the back so you can easily find the ones that fit your nail bed.
There's a small twist if you want to promote Tella Nails;
The international audiences have to order the products through Etsy. This means you should join Etsy's affiliate program if you want to promote to people around the globe.
But if your audience is from US & Canada, then you can join the affiliate program on ShareASale.
You could join both, but it just means you'd have to provide 2 affiliate links every time you're promoting Tella Nails.
15% Commissions
90-Day Cookie Length
Makartt
Makartt is a US-based online store selling gel nails, acrylic dip powder, gel polish, and nail devices. They also have a category for lashes.
What makes this store worth promoting would be the huge selection of products and especially the high-end nail devices seem like a good opportunity for affiliates.
Makartt has some unique perks when it comes to becoming an affiliate for them.
You can apply to become a brand ambassador on their website which gives you the ability to earn 15% commissions for new customer purchases (& 7.5% for returning customers).
BUT, you also have to purchase at least one product from their store to get accepted.
You get 50% off your first order, and 25% off on all orders afterwards. Additionally, the brand ambassador option seems to be aimed at people who have a YouTube channel, Instagram, or TikTok.
Now, if you want to apply as a website owner/blogger, you'd have to do so through ShareASale where they also have an affiliate program.
This way your commissions will be a bit lower at 12%, but you don't have to purchase any products from the store.
12% or 15% Commissions depending on which platform you join.
Cookie Length: –
MelodySusie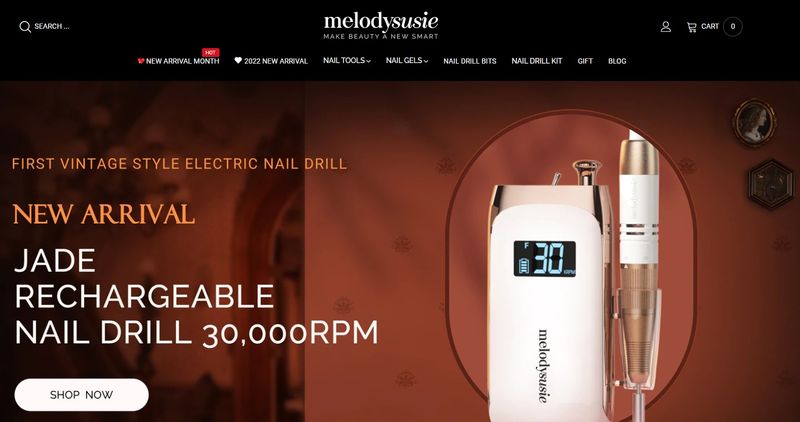 MelodySusie is a supplier of professional manicure & skincare tools that was established in 2009 by Melody & Susie.
These products include nail drills, lamps, nail bits, gel nail polish, and many other personal care products.
This online store has an amazing selection of high-end nail tools that allow you to earn some of the best commissions out of the sites I encountered during researching this blog post.
Promoting this store would be perfect if you have a website or YouTube channel around the nail niche where you teach people how to do their own nails.
You can join their affiliate program by filling out an application on their website or you can sign up through ShareASale or Commission Junction affiliate networks.
I'd probably join directly through the website without any middlemen.
8-15% Commissions
7-30 Day Cookie Duration
How To Start An Affiliate Website In The Nail Niche
If you have a burning passion for everything nail-related and would like to get started with your own affiliate website where you create content around nails, then I have just the perfect guide for you.
This free resource will get you started on building your nail empire.
It explains everything in detail on what to do and how to make money by promoting affiliate programs such as the ones you saw in this blog post.
Make sure to check it out!