Softball is more than just a sport.
It's a community, a passion, and a way of life for many.
And for those who are looking to turn that passion into profit, I've got you covered.
Today, I'm going to introduce you to 11 softball affiliate programs that can help you monetize your love for the game. With worthwhile commissions ranging from promoting top-of-the-line softball bats to online courses, these programs offer a win-win situation for both you and your readers.
And as a bonus, I even provide you with a guide at the end on how to start your own softball affiliate website so you can make money with these programs.
So sit back, grab your glove, and let's dive in!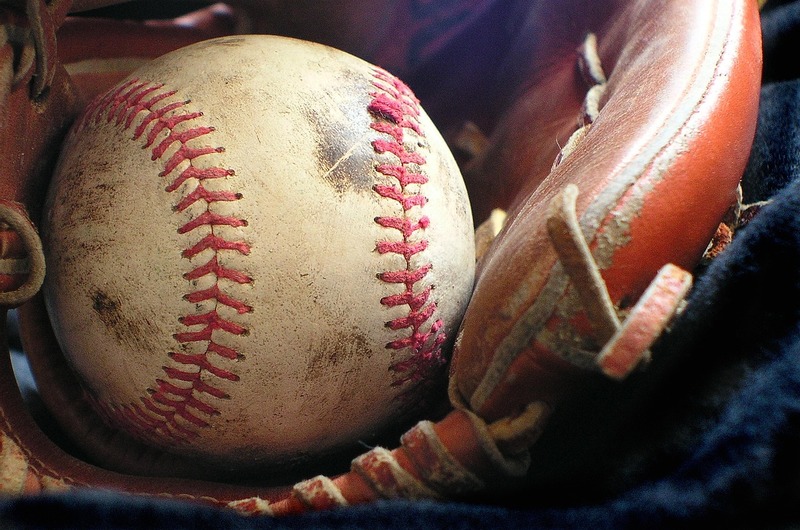 11 Softball Affiliate Programs To Promote
X Bats
Mizuno
Scheels
Bat Club USA
Softball Recruiting
No Errors
Softball Bandits
Hitting Performance Lab
Slugger
Beaver Bat Company
Baseball Monkey
X Bats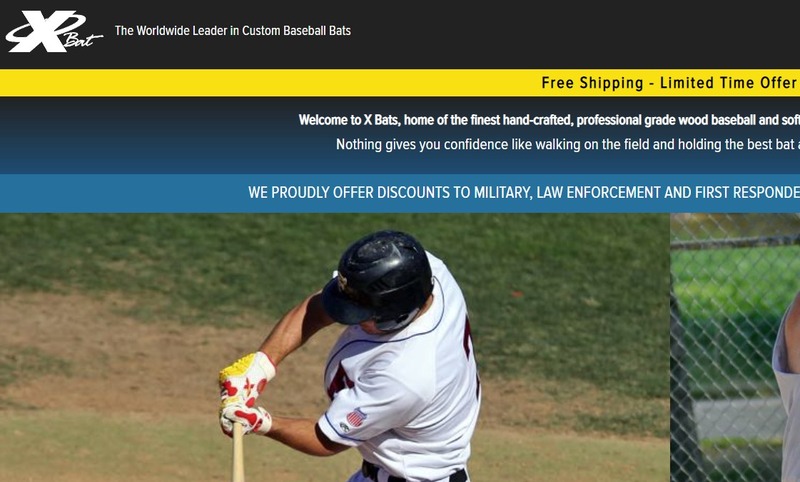 X Bats is a baseball and softball bat producer that has been supplying professional-grade wood bats to Major League players for over 20 years.
They pride themselves on their high-quality wood selection, with only 60% of the wood billets they produce making the grade for Major League bats. They make custom hard maple softball bats that fit every player's game and budget.
Their affiliate program offers you the opportunity to earn a 10% commission on all sales. With a lengthy 90-day cookie duration, affiliates have plenty of time to earn commissions from their referrals.
Affiliates can join the X Bats affiliate program by filling out a simple application on their website. By joining, affiliates gain access to a range of promotional tools, including banners, text links, and product feeds, to help promote X Bats products to their audience.
Overall, the X Bats affiliate program is a great opportunity for affiliates who want to earn commissions by promoting high-quality softball bats.
10% Commissions
90-Day Cookie Duration
Mizuno USA
Mizuno USA is a well-known Japanese sports equipment and sportswear company that has been in operation since 1906, founded by Rihachi Mizuno.
They offer a comprehensive catalog of softball equipment, apparel, and shoes, with over 100 softball-related products to promote. Mizuno strives to make people around the world happy through the power of sports.
Mizuno's affiliate program is perfect for affiliates who want to promote sports-related products, particularly in the softball niche.
Their affiliate program offers a 45-day Cookie Window, updated creatives, special coupons and promotions, and dedicated account management. With an 8% commission rate, you can earn worthwhile commissions by promoting Mizuno's high-quality products.
Promoting their $400 bats would net you $32 per sale.
Unfortunately, Mizuno USA does not currently ship outside of the US, so affiliates will have to stick to promoting to the US audience.
8% Commissions
45-Day Cookie Duration
Scheels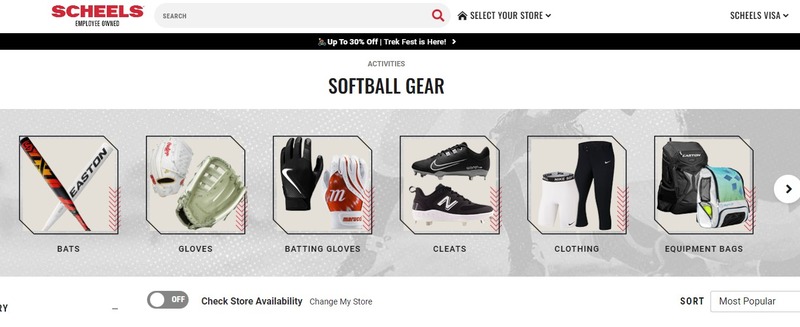 Scheels is a leading American retailer of outdoor gear, clothing, and entertainment with 33 locations across the US, and an online store that's always open for business.
At Scheels, you can find everything you need for your softball needs, from cleats and gloves to bats, training aids, and bags. They offer high-quality softball equipment from top brands like Rawlings, Mizuno, and DeMarini for players of any level to improve their performance and protection.
Scheels also offers an affiliate program for individuals or businesses looking to partner with a top-tier sporting goods store.
By joining their affiliate program, you'll have the opportunity to earn a 5% commission rate on all sales generated through your unique referral link (& a 7-day cookie duration).
Not the highest starting commission rates, but there are close to 500 softball products to promote. The bats can also fetch decent commissions to compensate for the lower rates.
5% Commissions
7-Day Cookie Duration
Bat Club USA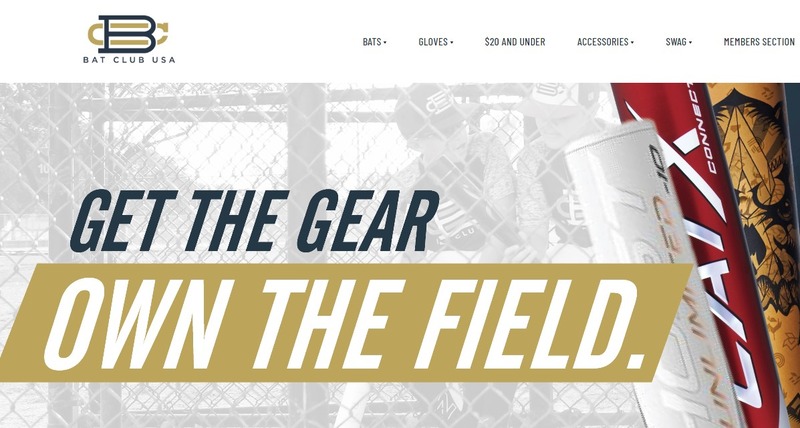 Bat Club USA is an online membership service that provides access to premium baseball and softball equipment.
In short: You can pick equipment on their website, pay monthly, and switch it to another anytime.
Founded in 2016 by Erik Rico and Oscar Llarena, the company aims to offer young athletes access to high-quality, affordable equipment so they play their favorite sport. The Bat Club provides access to a selection of gloves, helmets, and bats.
They also offer low-cost monthly subscriptions to help parents of growing players.
As an affiliate, you can earn commissions by promoting softball equipment or the subscription service. Affiliates can earn $50 for every subscription and 15% for every purchase.
You can join the program by filling out an application on their website. Payments are made twice a month through PayPal, and the cookie duration is long 60 days.
By promoting this brand, you can support the company's mission of providing high-quality, affordable softball equipment to young athletes.
Commissions: 15% for purchases and $50 for subscriptions
60-Day Cookie Duration
Softball Recruiting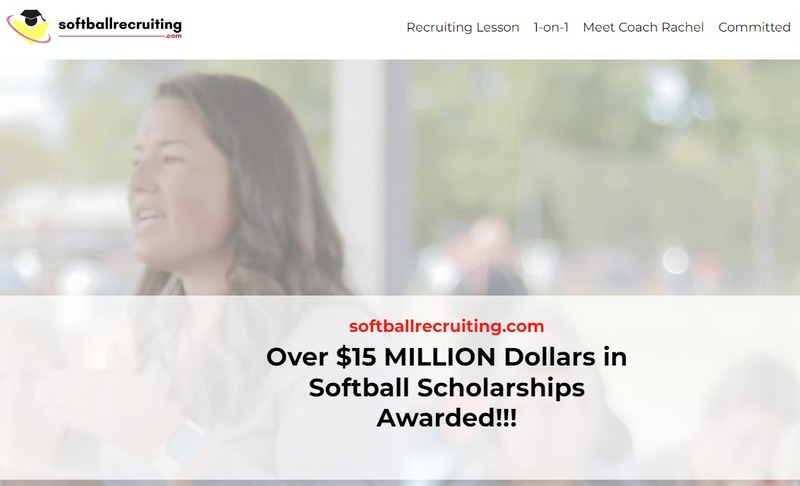 Softball Recruiting provides monthly lessons, contact information for hundreds of softball coaches, and a wealth of resources for players, parents, and coaches.
Owned by Rachel Coleman, a highly respected figure in the softball community, the website has resulted in over $15M in softball scholarship awards.
But what you might be interested in is the affiliate program that offers high-ticket commissions.
Affiliates can earn a 15% commission for recommending the program. It's a simple process: sign up, share the custom link provided, and earn money for every successful referral.
If you refer a student-athlete, parent, or coach and they purchase the complete package at $2,000, you'll receive $300 in commissions.
The commissions are paid into your PayPal account every month, and you'll get access to resource pages, graphics, and videos to share.
15% Commissions
Cookie Duration: –
No Errors
No Errors is an online store that provides high-quality sports bags and equipment for baseball and softball players.
Their products are designed to be durable, high-performing, and provide players with everything they need. No Errors offers a range of backpacks, wheeled bags, and coaches' ball buddy bags that are perfect for players on the go.
In addition to their bags, you can also find custom softball gloves, catcher mitts, bats, and bags that are designed for use in various positions. All of their products are made with the finest leather to ensure maximum performance on the field.
But that's not all – No Errors has an affiliate program for those interested in promoting their products. By becoming an affiliate, you can earn a 5% commission on all sales you refer.
Joining the affiliate program is simple and easy – all you need to do is enter your email address on the affiliate page. As an affiliate, you'll have access to a range of marketing materials, including banners and links you can use to promote products to your audience.
Overall, No Errors is a great choice for softball affiliates looking to promote high-quality sports bags and equipment to their audience.
5% Commissions
Cookie Duration: –
Softball Bandits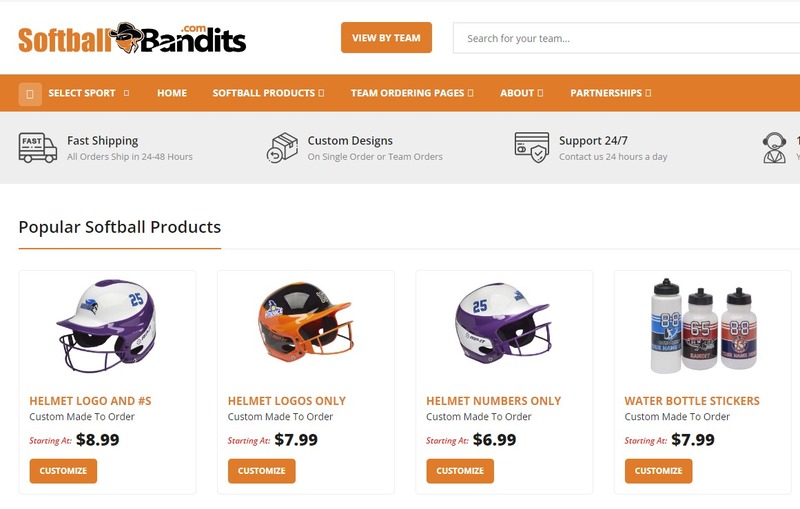 Softball Bandits is an online store that offers personalized stickers for your softball gear.
These stickers are made from high-quality vinyl, which is extremely sticky and durable, ensuring they will last the entire softball season. The company was founded by Softball parents who saw the need for a high-quality product that would meet the demands of softball players.
They offer a quick turnaround on all orders, typically within 24 hours of your order being placed. They also offer custom team designs so this is something you could use in your marketing efforts.
The commission rates offered by Softball Bandits are between 10-20% and the commissions are paid at the end of each month.
The stickers are not very expensive, so the commissions are not going to be too high either. Although, it's possible that people will buy multiple at once and it can bump up your earnings.
If you are interested in becoming an affiliate for Softball Bandits, you can do so by filling out an application on their website. As an affiliate, you will have access to marketing materials such as banners, text links, and product feeds.
10-20% Commissions
Cookie Duration: –
Hitting Performance Lab
Hitting Performance Lab founded by Joey Myers, provides an array of online courses for youth baseball and softball players.
From practice plans to online lessons, Hitting Performance Lab has it all.
Their programs focus on improving hitting performance by utilizing human movement principles validated by real science.
Their resources have been used by thousands of coaches and players of all levels, including Big Leaguers, who have reported great results such as increased bat speed.
Affiliates looking to join their program can earn up to 50% commission for selling online courses and 10% commission for selling subscriptions. This is a great opportunity for affiliates looking to promote products that have been proven to be effective. Additionally, affiliates have access to resources such as banners, images, and email swipe files to help promote the products.
What's more, their affiliate program has a 30-day cookie duration, which means affiliates can earn commissions on any purchases made by customers they referred to the website for up to 30 days.
Commissions: 50% for courses and 10% for subscriptions
30-Day Cookie Duration
Slugger
Slugger is an online store that sells fastpitch softball bats, gloves, and gear.
They have over 41 fastpitch softball-related products (Batting Gloves, Gear Bags, Accessories, and Training gear). And their bats include brands such as META, LXT, and XENO, along with options for custom bats.
In addition, they provide free shipping on orders over $50 and have a "Bat Assurance Program" to help customers find the perfect bat for their needs.
As an affiliate, you can earn up to 8% commission on sales, with a 30-day cookie window. The program is available on Impact and you'll actually be joining the Wilson brand as Slugger was sold to them.
Slugger also offers exclusive monthly newsletters to their affiliates, which include special bonus opportunities and content that affiliates can use for their own marketing efforts. High-volume affiliates are also eligible for higher commission levels.
Overall, Slugger is a great option for affiliates who want to promote high-quality fastpitch softball products.
8% Commissions
30-Day Cookie Duration
Beaver Bat Company
Beaver Bat Company is a custom wood bat manufacturer located in Long Island, NY, specializing in creating MLB-grade bats.
The bats are made from maple, ash, and birch from wood grown exclusively in New York and Pennsylvania. They use a flame-hardened process to burn off dead wood fibers and seal the grains for better performance. The company follows green initiatives in their drying process and even plants a tree for every 100 bats made.
What you may be interested in here are the custom softball bats.
You can customize the following aspects of the bat:
Handle
Barrel
Label
Length
Weight
Cupping
& Engravings
The cost of a custom softball bat ranges from $59.99 to $64.99.
Unfortunately, they don't disclose much about their affiliate program, other than that you can join it by filling out an application on their website.
Commissions: –
Cookie Duration: –
Baseball Monkey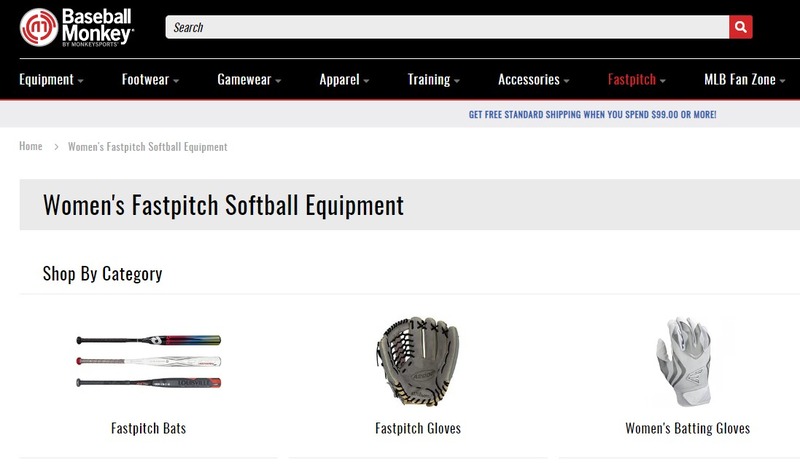 Baseball Monkey is an online store that specializes in providing baseball and softball equipment. The company has been in business since 1999 and is a part of the parent company, MonkeySports Inc.
At Baseball Monkey, customers can find softball bats, gloves, balls, and other accessories. The company offers guides on how to choose the best gear for different age groups, reviews, and sizing information. Additionally, they provide a list of recommended gifts for baseball fans.
Their affiliate program is on the Ascend platform and offers affiliates 2% commissions with a 30-day cookie duration. Affiliates can promote the company's products and earn commissions on every sale generated through their unique affiliate link.
If you're an affiliate looking for a reliable and high-quality baseball and softball equipment provider to promote, Baseball Monkey's affiliate program is definitely worth considering.
The commission rates could be better though.
2% Commissions
30-Day Cookie Duration
How To Start A Softball Affiliate Website
Softball is a popular sport loved by many people.
As a fan or player, you can share your passion with others by starting a softball affiliate website. Whether you want to provide tips and tricks for improving skills or review the latest equipment, there are many opportunities to create valuable content for your audience while making money out of it.
Below, I will provide you with an overview of how to start your own softball affiliate website, along with a more detailed free video course if you want to get started straight away.
Step 1: Choose A Domain Name For Your Website
Your domain name is your website's address and will be how people find you online.
It should be short, memorable, and preferably relevant to softball. It's also important to have a ".com" extension as it's the most recognized domain extension.
Namecheap or GoDaddy are good options for registering your domain name.
Step 2: Set Up A WordPress Website
WordPress is a popular and user-friendly platform for creating websites.
It's so popular that 43% of all websites use it.
It offers many customizable templates and plugins to help you create a professional-looking site. You can also easily add new content and make updates as needed.
When choosing a theme for your WordPress website, I recommend GeneratePress.
Step 3: Create Content To Drive Traffic
Creating valuable content is the key to driving traffic to your website.
Consider the type of content your audience would be interested in and create posts that provide value.
You can write about the latest softball news, provide tips for improving skills, review equipment, and much more. Be sure to use keywords related to softball in your content to help with search engine optimization.
Step 4: Monetize Your Website
Finally, you can monetize your softball affiliate website by partnering with companies that sell softball-related products (such as the ones listed above in this article).
You can earn a commission on sales made through your affiliate links. Be sure to disclose your affiliate relationship to your audience to maintain transparency.
You can also add display ads to your website later on, although it's important to note that display ads require lots of traffic to make good money.
Start Building Your Softball Website For Free
And that's about it!
With a little effort and dedication, you can create a valuable resource for the softball community and also make it into a revenue source for yourself.
If this is something you want to get started with for free, and you want step-by-step video instructions to follow; look no further than this Free Course.
Check it out before you go!