Are you passionate about martial arts and eager to share your knowledge with the world?
It's time to kick your way into the rewarding realm of blogging!
In this article, I'll show you how to start your very own martial arts blog so you can turn your hobby into a sustainable income source.
I will also show you how to use SEO to drive traffic to your blog, find relevant content ideas, and how to monetize your martial arts content.
Let's get started on your martial arts blogging adventure!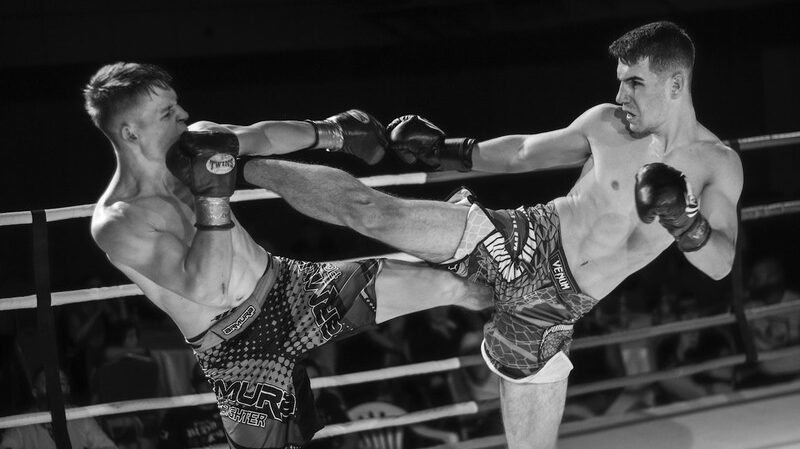 Is Martial Arts A Great Niche For A Blog?
Yes, it is! Martial arts cover various styles, techniques, and philosophies, providing you with endless topics to explore and write about. Also, the growing interest in fitness, self-defense, and mental discipline only serves to expand your potential audience.
The world of martial arts is vast, diverse, and holds a special appeal to a wide range of enthusiasts. From beginners seeking guidance to seasoned practitioners looking to broaden their knowledge, the martial arts community is filled with eager learners.
There's also potential for promoting different protective equipment, training gear, and perhaps even subscription services with affiliate marketing.
Overall, this makes it a fantastic niche for a blog.
If you think martial arts niche is the right choice for you, keep reading to see how to get started.
How To Start Your Own Martial Arts Blog In 7 Steps
Narrow Down Your Martial Arts Niche
With numerous martial arts styles and disciplines to choose from, it's essential to narrow down your focus.
Your blog should become a "go-to" source for your chosen topic and if your niche is too broad, it's going to be hard to do that.
Martial arts is a bit too broad so you should decide on a specific area to cover such as Taekwondo, Brazilian Jiu-Jitsu, or Karate (or whatever you're most knowledgeable about).
Alternatively, you could concentrate on specific aspects like self-defense, training routines, competition strategies, or mental preparation.
When you narrow down your niche, you'll be able to provide valuable & targeted content to your audience while carving out a distinct space for yourself in the online realm.
Find A Catchy Domain Name
Coming up with a memorable and catchy domain name is crucial for your martial arts blog's success.
It's the first impression your audience gets of your site, so make it count!
Your domain name should be easy to spell, pronounce, and remember while also capturing the essence of your blog.
Reflect your niche, style, and tone in the name – for example, if your focus is on self-defense, consider names like "DefenseDojo" or "SafeMartialArtistry".
Take your time and brainstorm multiple options, and once you've made your selection, use domain registrars like Namecheap or GoDaddy to register your domain.
Also, make sure to pick a ".com" domain as they're the most trusted among people.
Choose A Reliable Web Hosting Service
A dependable web hosting service is important for the smooth functioning of your martial arts blog.
The right provider ensures your website remains accessible, fast, and secure. It should offer a seamless experience for your readers.
It's a good idea to compare various hosting services, paying attention to factors like performance, uptime, customer support, and scalability.
Some popular and trusted hosting providers include Bluehost, SiteGround, and DreamHost.
Personally, I use a service called Wealthy Affiliate for hosting and domain name registrations.
Pick A Theme For Your Blog
The visual appearance and layout of your martial arts blog play a vital role in attracting and retaining readers.
This is done by choosing something called a "theme".
I can highly recommend the GeneratePress theme for your martial arts blog.
Not only is it lightweight and fast, but it also comes with superb customization features. It's easy to create a unique look that reflects your blog's personality.
These days I use GeneratePress on every website I run and I don't think I have to change it up anytime soon.
Perform Keyword Research
Before you start cranking out content on your blog, you need to perform keyword research to see what people are actually searching for.
When you identify and add the right keywords to your content, you can attract more readers and rank higher on Google and other search engines.
You can use keyword research tools like Google Keyword Planner, Ahrefs, Ubersuggest, or AnswerSocrates to uncover popular and relevant phrases in your niche.
Look for long-tail keywords—longer, more specific phrases with lower competition—that resonate with your target audience's search queries.
Add these keywords naturally within your content, headlines, and meta descriptions, but ensure that readability and value remain your top priorities.
I also have some training for you at the end of this post if you want to know how to do this in more detail.
Start Creating The Best Content You Can
Now that you've laid the groundwork with keyword research, it's time to start creating engaging and valuable content for your martial arts blog.
Focus on topics that interest your target audience and address their needs and concerns.
This can be tutorials, how-to posts, product reviews, question & answer type posts among many others. You could do videos as well if that is your alley.
Your first piece of content doesn't have to be a masterpiece. Just try to make it as helpful as you can, and you will improve quickly over time.
I also recommend maintaining a consistent posting schedule to keep your readers engaged and coming back for more. Start with a schedule you can upkeep for extended periods without burning out.
Maybe this is 1-2 blog posts a week. You need to figure it out as you go.
Remember, the more you provide value, the more your blog's reputation will grow within the martial arts community.
Monetize Your Martial Arts Content
Once your martial arts blog is getting traffic from search engines, you can start monetizing the content you've created.
Here are some monetization methods I can recommend for a blog:
Affiliate Marketing: Promote relevant products or services from partner brands and earn a commission on any resulting sales. Join affiliate programs like Amazon Associates or partner with niche-specific companies to recommend martial arts gear, training programs, or online courses.
Display Advertisements: Sign up for advertising platforms like Google AdSense, Ezoics, or Mediavine which place relevant ads on your blog. You'll earn revenue based on ad impressions and clicks.
Sell Your Products or Services: Develop and sell your own martial arts-related digital products such as ebooks, online courses, or training guides. Alternatively, offer personalized coaching or consulting services to your audience.
Overall, there are plenty more ways to make money with your martial arts blog, but the ones I mentioned above are what I consider the best.
Now that you know the steps to building a martial arts blog, it's time to get started on this journey.
Successful Martial Arts Blog Examples
You may also be interested in seeing successful martial arts blogs for inspiration.
Here are some great examples:
Attack The Back: Focusing primarily on Brazilian Jiu-Jitsu, Attack The Back offers in-depth articles on techniques, tips, gear reviews, and BJJ culture.
Karate by Jesse: Created by Jesse Enkamp, a karate practitioner, and teacher, this blog offers valuable insights into various aspects of karate, including techniques, training tips, and the history and culture of the martial art.
Ikigai Way: A personal blog created by Matthew Apsokardu, an experienced martial artist specializing in Karate and Kobudo, Ikigai Way shares insightful articles on martial arts philosophy, techniques, and cultural aspects alongside in-depth product reviews and book recommendations.
Just remember that these are established blogs so you shouldn't get discouraged by them! In time, your small blog can grow to similar sizes if you keep at it.
Start Your Own Martial Arts Blog Today
Ready to share your passion and expertise in martial arts with the world?
Begin your martial arts blogging journey with Wealthy Affiliate, a platform that provides everything you need to create a successful blog.
With comprehensive training, powerful website-building tools, and an extensive community of like-minded bloggers, Wealthy Affiliate helps you to build a thriving martial arts blog. Learn the ins and outs of website creation, content development, keyword research, and monetization strategies with ease.
Every step of building profitable blogs is laid out for you in a step-by-step manner.
Start building your martial arts blog today with my personal invite to Wealthy Affiliate.
Make sure to check it out before you go!