As a small streamer, you may face a situation where you want to make money, but you're not yet big enough to get sponsorship deals or affiliate status with the streaming platform.
Luckily, there are plenty of affiliate programs you can join as a small streamer and start promoting products to your growing audience (& make money).
Now, I have to mention:
The problem with joining an affiliate program when you have a small audience is that you may not earn mind-blowing amounts of money (at least yet).
But you'll get a great experience on:
How these affiliate programs work
Different ways you can monetize your channel
& How to actually promote to your audience
If anything, it sets a good foundation for the future of your channel when you get bigger.
The emphasis of this post is on gaming streamers, but I've made sure to also include non-gaming-related affiliate programs to join.
Let's get started, shall we?
Promoting Your Streaming/Gaming Gear
One of the oldest tricks in the book is to list your gear in your channel bio along with affiliate links leading to sales pages.
& then curious viewers can take a look at what products you use and if they end up buying through your links, you'll earn commissions.
In fact, you could promote anything in your bio. It doesn't even have to be your gear.
Below I show you 2 ways to do this.
Amazon Associates

Amazon Associates is the affiliate program of the all-mighty Amazon online store.
The reason I put this one first is that pretty much anyone can join them and they have over 12 million products you could promote.
It's almost guaranteed you'll find your gear being sold on Amazon (meaning you can get affiliate links for the items).
People trust buying from Amazon and you'll also get credited for other items in the customer's cart.
The downside of Amazon is the low commission structures and the short 24h cookie duration where the sale must happen for you to be credited.
I recommend joining Amazon Associates if you can't find brand-specific affiliate programs for your products.
Brand-Specific Affiliate Programs
Joining a "brand-specific" affiliate program is a good idea when you:
Own lots of products from a certain brand – and/or;
Want to commit to promoting products from a certain brand
For example, if you own multiple Razer products, you may want to join their affiliate program to promote these products.
Almost all major brands (NVIDIA, Secretlab, Logitech, Corsair, Steelseries, etc) in the gaming/streaming scene have affiliate programs for their products.
The benefit is that these "brand-specific" affiliate programs often pay higher commissions than Amazon Associates.
& you typically get access to promotional material and they may assign you an affiliate manager for support.
The downside is that they're sometimes harder to get accepted into and may come with a bunch of rules & restrictions you need to follow (such as brand loyalty where you can't promote competitors).
How can you find these types of affiliate programs?
You can simply open Google and type "brand name + affiliate program" to find affiliate pages for the brands you're looking for.
You can also refer to this guide I've written for you.
VPNs
The benefit of promoting VPNs is that they have a "mass-appeal" status so they're easy to promote to a wide variety of audiences.
They also offer recurring commissions and people generally stay as customers for long periods (sometimes multiple years).
One downside of promoting VPNs would be low commissions per sale unless they buy a yearly subscription.
Although, some VPNs have a two-tiered structure where you'll earn commissions from the referrals of your referrals which helps a lot with the otherwise low commissions.
There are many VPNs you could promote but here are some popular ones.
PureVPN
PureVPN is one of the many services providing you a way to secure yourself online and browse the Internet with complete anonymity and freedom.
They have one of the largest global networks of servers (6500+) across 78+ countries making them a great choice to promote no matter where your target audience is located.
The app is available for almost all major devices and they have 3 Million+ customers using it.
The plans start from $10.95/month and you receive 100% commissions from the monthly plan. The yearly plan brings you 40% commissions.
Moreover, they are using a two-tier commission structure which I talked about earlier.
The cookie period is 90 days which means you'll earn the commission if someone who clicked your affiliate link converts to a customer within that timeframe.
NordVPN
NordVPN is another popular service to protect your Internet connection and privacy online.
The software also comes with malware protection, tracker blocker, and ad blocker to keep you protected from online threats.
Their affiliate program gives 100% commissions for the 1-month new sign-up offers and any subscription renewals net you 30% commissions.
The 1-month plans start at $10.49 and yearly renewals are $87.48 so you can expect to earn $3.1 for monthly renewals and $26.2 for yearly renewals (with 30% commissions).
When you join you get access to promotional material and even a dedicated account manager to help you.
ExitLag
ExitLag works like a VPN but is created for gamers to optimize their connection so they can enjoy gameplay with less lag, ping, packet loss & jitter.
You can try out ExitLag for free for 3 days so it should be an easier task to get people to sign up through your links. Especially, if you've used this service with positive experiences.
The monthly plan starts at $6.50 and you can earn a 20% commission for each person you refer and an additional 15% if your referral invites someone as well.
Unfortunately, subscription renewals do not generate commissions.
But you may have a chance to gain unlimited access to the software if you become an affiliate and they provide promotional material for you to use.
Connection issues are a real problem for many gamers and promoting ExitLag should be a fairly easy task if you have your own experiences to back it up.
Online Game Stores
HumbleBundle
HumbleBundle sells a wide variety of digital content such as games, ebooks, and software.
What makes them different is great prices and the charity aspect where you can pretty much decide how much you want to pay for the goods.
The same goes for the affiliate program as people can decide how big of a share goes to the affiliate (you). By default, you'll still get 15% commissions for any purchase (depending on the bundle).
You can usually find great deals on the limited-time Humble Bundle collections.
So what you could do is check the new bundle each week with your stream and see if there are great deals and then tell people to go get the bundle through your affiliate link.
Green Man Gaming
Green Man Gaming is another popular online store for PC, Mac, & console games.
The games come directly from publishers and you can sometimes find great exclusive deals on them.
If your audience is interested in the latest games with great prices, you should consider becoming an affiliate for Green Man Gaming.
They pay 2-5% commissions on each sale and the cookie duration is 30 days.
Not the highest commissions, but fairly normal rates for game stores.
When you become an affiliate you get access to tutorials and tools to help your campaigns.
Other Affiliate Ideas
Gunnar

Gunnar sells eyewear that blocks blue light and protects you from digital eye strain.
They have a patented lens technology for the job and you can even get prescription glasses from their stores.
If you own glasses, you can probably tell how much a pair can cost and Gunnar is no exception.
What's even better is that you can earn up to 15% commissions from sales and you have a 30-day cookie duration.
For example, a $229 prescription glasses can earn you $34.35 per sale with 15% commissions.
Some drawbacks would be that commissions are distributed on a quarterly basis via written checks and getting accepted into the program is not guaranteed.
Many people spend a lot of time in front of the screen these days and this affiliate program would be awesome to promote as a streamer.
Displate
Displate is an online store where you can buy customizable metal posters made by artists.
When you become a Displate "influencer" you can earn up to 25% commissions and you also get a free streaming background and discounts for your audience.
You could showcase the cool posters behind your streaming setup and tell people where you got it so they can get one for themselves (with a nice discount).
The posters can cost up to ~$133 so you can expect to earn a nice chunk of commissions whenever people buy through your links.
You can get paid via PayPal once you reach $50 in commissions and you'll receive the payment in 45 days once you request a payment.
The cookie duration is 30 days here as well.
Skillshare

Skillshare is a digital learning platform for various topics such as:
Design
Photography
Business
Writing
Animation & many more.
They have dedicated experts teaching these subjects and there are more than 42,000+ classes you can go through.
Promoting Skillshare is great since it appeals to a wide audience and they even have a generous 1-month free trial which should help you get more people to try it out.
As an affiliate, you can earn 40% commissions for each new member that gets started on a paid membership.
The membership costs $167.88 per year and can only be paid annually so your cut would be $67~ in commissions per customer.
They have monthly payouts, and a 30-day cookie duration + you also get access to real-time tracking tools as an affiliate.
You Could Offer Coaching To Make Money
Offering coaching is a great way to monetize your stream early.
This way you don't have to worry about getting accepted into affiliate programs and all that stuff (although nothing stops you from doing both).
With coaching, you can also set your own rates which you can't do with affiliate programs. The payments you could handle through PayPal for example.
Coaching also applies to almost every skill imaginable – no matter whether you stream games or draw art.
You are likely more experienced in your skill than the majority of your audience and teaching that skill is an option for you to make money.
How would this work in practice then?
Here's how a streamer called AgentRuss does his coaching on a game called Black Desert Online.
He took applications from viewers through his Discord server and then coached them live on his stream for people to see.
If I remember right, the viewers used channel points to redeem coaching sessions but you could charge real money for similar sessions if it fits your style.
Things To Know Before Promoting
Affiliate programs can make you a great deal of money, but there are a few things you should know before you start promoting products.
Here are some main takeaways to remember.
Promote Products You Believe In
It's a lot easier to promote any product if you've used the product before with a positive experience and know it's made by a reputable company.
Promote Products Your Audience Would Be Interested In
Keep things aligned. If you're a gaming streamer, promote gaming-related products for your audience. Don't offer them smoothie diets (unless you know they'd be interested in that).
Read The Rules Of Affiliate Programs
Please take your time and read the dry & boring walls of text when joining affiliate programs.
In the worst-case scenario, you may break the terms, not get paid, & get thrown out of the program for life.
Don't Overdo It
Lastly, when promoting to your audience you don't want to overdo it or they become blind to it.
How To Start An Affiliate Website To Grow Your Brand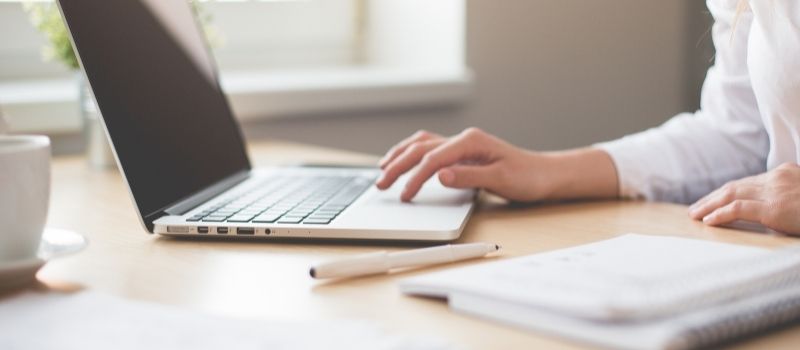 Well, there you go.
I hope you found new ideas to make money with affiliate programs.
If you want to learn more about being an affiliate and how you can build a thriving website to grow your brand (& your stream);
Then I have the perfect guide for you here.
It's the same resource I've used to grow my portfolio of websites so I highly recommend you check it out before you leave.