Binoculars are great.
You can promote them in multiple niches, they are in a great price range for affiliates, and even an average Joe can find them fun and useful, thus they make for great gifts.
With that said, I have gathered a list of binocular affiliate programs you can start promoting to earn worthwhile affiliate commissions.
You can do this on your blog, YouTube channel, social media, or whatever platform you may prefer (& I also have a free guide for you if you want to learn how to get started).
Below you'll find a list of popular brands and specialty stores offering you the latest products to promote in the binocular space.
Related blog posts:
7 Binocular Affiliate Programs To Promote
Bushnell
Canon
Olympus
Binocular Base
Binoculars World
Optics Planet
Amazon
Bushnell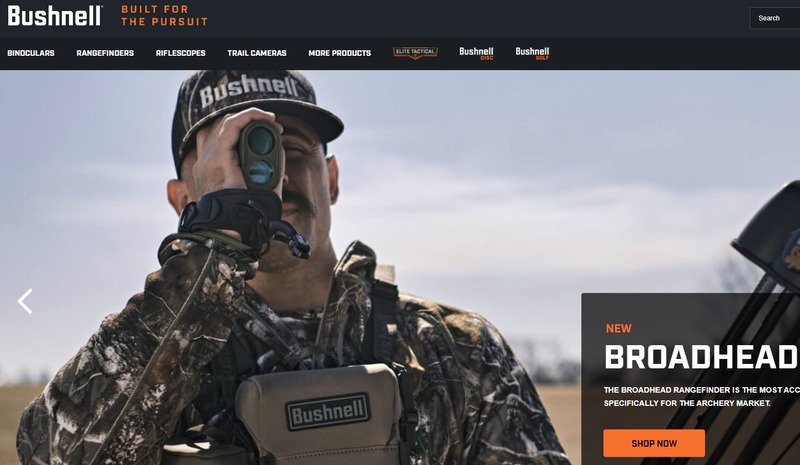 Bushnell has been providing quality optics for over 70 years in the hunting, shooting, and tactical categories.
More specifically, they're selling riflescopes, spotting scopes, and binoculars that are known to be high-quality, reliable, & and affordable. Their binocular section has 72 binoculars to choose from.
Most of these binoculars are mid-ticket items with their price being around $100-$300, but they also have a few cheaper and more expensive models available with some as low as $30 and some as high as $650.
Their affiliate program is hosted on AvantLink and they offer 6% base commission rates with a 30-day cookie length during which you'll get credited for any sales made through your affiliate links.
A minor inconvenience is that Bushnell doesn't offer international shipping at the moment and this restricts the geographics you can promote to.
6% Commissions
30-Day Cookie Length
Canon
Canon offers a wide range of imaging and optical products including a category with 6 high-end binoculars.
Their binoculars have excellent optics, a wide choice of magnification, and superior weatherproofing making them a great choice for birdwatching, stargazing, spectator sports, or travel.
These binoculars range from £500 to £1,700 in price and you can earn up to 3% commissions with their affiliate program at Awin.
Their average order value is $200+, all products get a 2-year manufacturer's guarantee, and there's free delivery on orders over £30 for people living in the UK.
Some drawbacks are that this affiliate program is only for the UK store (even though they have stores around the globe). The store delivers products only within the UK so you should only promote to audiences residing there. You can still become an affiliate even if you don't live there yourself.
3% Commissions
30-Day Cookie Length
Olympus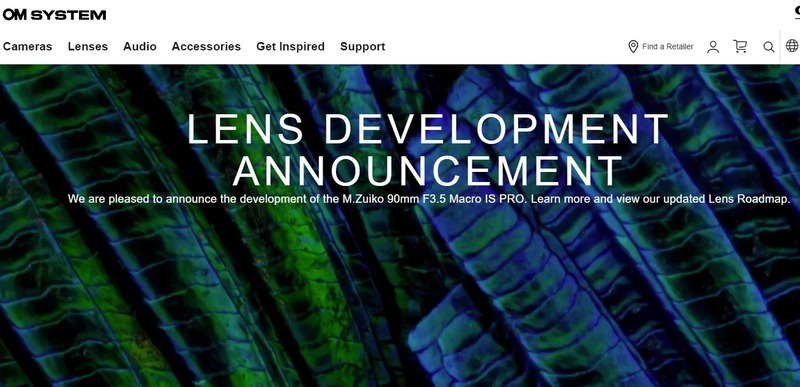 Olympus manufactures and sells digital cameras, lenses, audio recorders, and binoculars with a long history dating back to 1919.
They have 7 high-end binoculars in their catalog with price tags of $64.99 up to their flagship binoculars at $499.99. Their binoculars are ideal for outdoor activities like birdwatching and locating wildlife for photo shoots.
Olympus ships orders within the US only so here too you have to focus on promoting to the US audiences only.
You can find their affiliate program on the CJ network and they offer 3% commission rates with a fantastic $500 average order value. Once you become an affiliate, you also get promotional material and an affiliate team to support you if needed.
3% Commissions
15-Day Cookie Length
Binocular Base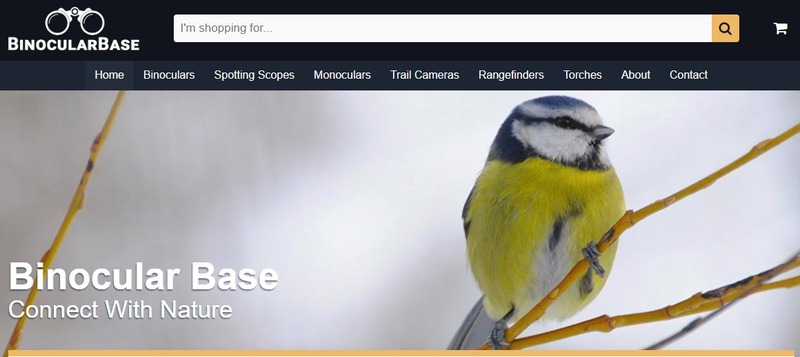 Binocular Base is an online store with headquarters in the UK and they sell binoculars, monoculars, and spotting scopes.
Some of their popular brands in stock include:
Bushnell
Leupold
Zeiss
Delta Optical
Sig Sauer
They have well over 100 binoculars to choose from with different magnifications, types, price points, and use cases.
All orders get free delivery within the UK and the products have a lifetime satisfaction guarantee.
You can become an affiliate for Binocular Base by filling out an application on their website. They offer 4% commissions and a fairly long 45-day cookie duration.
You also get credited for other items in the customer's cart which resembles Amazon's affiliate program. This often results in nice unexpected boosts to your commissions.
This is a decent choice to promote if you run a blog or YouTube channel (with a UK audience) about birdwatching, traveling, hiking, or stargazing.
4% Commissions
45-Day Cookie Length
Binoculars World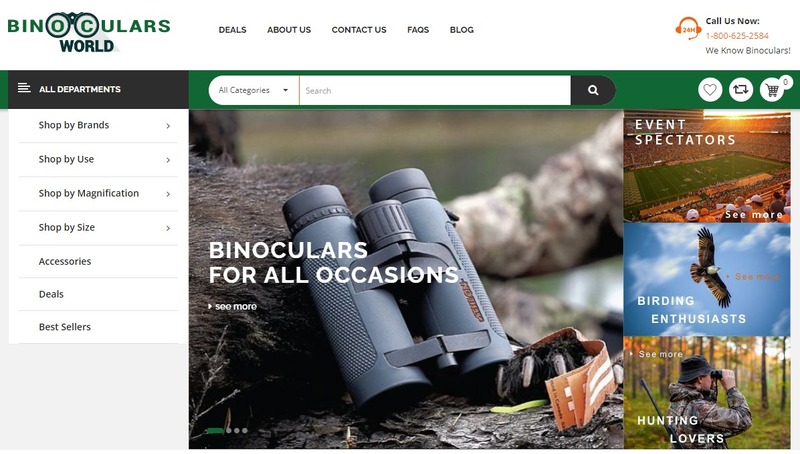 Binoculars World is a USA supplier of professional-grade binoculars for bird watching, hunting, astronomy, night vision, and many more.
You can find over 35 binocular brands in their online store from all the well-known manufacturers like Bushnell, Celestron, Nikon, and Vortex Optics to name a few.
There's also free delivery on orders over $200 within the US.
You can become an affiliate for Binoculars World by creating an affiliate account on their website for completely free. They're offering 5% base commission rates.
The downside is that the affiliate program is only for Americans and they ship products only within the US.
5% Commissions
Cookie Length: –
Optics Planet
Optics Planet was founded in 2000 and their online store specializes in optics, hunting gear, outdoor and survival gear, and gun parts.
In the optics section, they sell binoculars, riflescopes, spotting scopes, night vision goggles, microscopes, thermal imaging devices, and lots more.
There are 1,011 products in the binocular section alone.
They ship to many places worldwide, but unfortunately, many of the binoculars are restricted and can only be shipped within the US (due to contracts by manufacturers).
However, this is fine if the majority of your audience resides in the states. They can also enjoy free shipping on orders over $49.
If you want to start promoting Optics Planet, you can join their affiliate program through the ShareASale network where you're also provided with banner & text ads and a dedicated affiliate manager.
7% Commissions
14-Day Cookie Length
Amazon Associates

I wouldn't normally suggest Amazon's affiliate program, but in the case of promoting binoculars, it's going to be a valid choice.
As you may have noticed, many of the affiliate programs on this list lack international shipping, and this is not good if you want to promote to worldwide audiences.
Amazon provides international shipping for these same popular binoculars and in many cases offers the same commission rates (if not better) as the manufacturers.
People also trust buying from Amazon and you get credited for other items in the customer's cart, so overall, promoting binoculars through Amazon is going to be a great option.
3% Commissions
1-Day Cookie Length
How To Get Started With Binocular Affiliate Marketing
So you want to start promoting binoculars using affiliate marketing?
Good idea!
Those high-end binoculars can earn you some impressive affiliate commissions when you combine the right audience with the right products.
Your first step is to start an affiliate website in a niche that you're most interested in.
This could be anything from birdwatching, hunting, hiking, astronomy, or even sports. I can see binoculars being possible to promote in all of these niches and in many other topics too.
Once you have picked a niche topic for your website, the next step is to start creating content that answers common questions people have about your niche.
These could be beginner guides, product reviews, or "best x for y" type posts.
When you publish content on your website, the content ranks on search engines (Google, Bing) and brings visitors to your website. This is when you can start promoting binoculars by joining the above-mentioned affiliate programs.
From there on it's just about creating more content to increase your earnings.
If you want to learn how to do this properly, I have a free resource ready for you;
Start building your affiliate website for Free.
It comes with everything you need (step-by-step lessons, 24/7 tech support, and a helpful community).
Make sure to check it out if you're new to affiliate marketing and want to make money online.