Looking to monetize your bowling website or social media channel?
Below is a list of bowling affiliate programs you can join to find hot new products to share with your audience (& earn affiliate commissions in the process).
The list includes everything from popular bowling retailers to vintage bowling balls to custom bowling t-shirts.
I also left you a detailed guide at the end if you want to learn how to make money with bowling using affiliate marketing.
Without further ado, let's get started.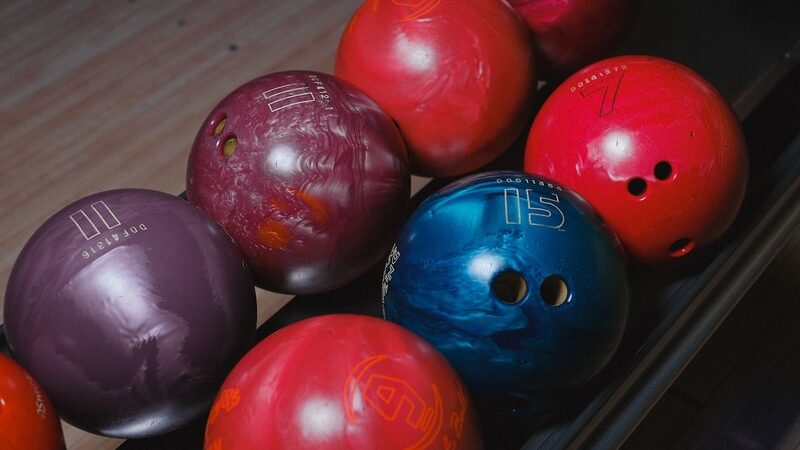 6 Bowling Affiliate Programs To Promote
Bowling.com
Bowlingball.com
BowlersMart
Retro Bowling ball
BowlingShirt
Amazon
Bowling.com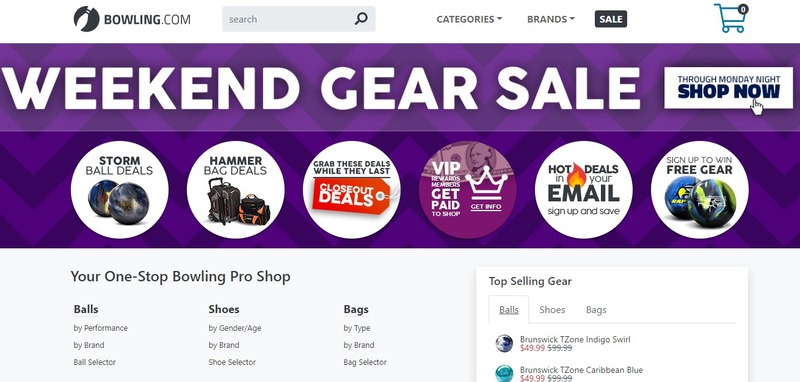 Bowling.com was established in 1999, and today they have over 20 years of experience in selling bowling equipment online.
In their online store, they sell bowling balls, shoes, bags, accessories, apparel, and even kid's gear. When it comes to balls, they have a selection from all the top-tier brands such as:
Storm
Roto Grip
Ebonite
Brunswick, and many more.
They provide a drilling service in the ordering process and you can also warrant your balls if you want to use a local pro shop for drilling services.
Bowling.com prides themselves on having great customer service and free shipping no matter how big your order is. This paired with worldwide shipping makes it a solid choice to promote for affiliates.
You can find their affiliate program on the ShareASale network which handles the payments, tracking, & reporting for affiliates. It's completely free to join.
The average order value for Bowling.com is around $100 and they run occasional coupons and deals to boost your sales.
4% Commissions
30-Day Cookie Length
Bowlingball.com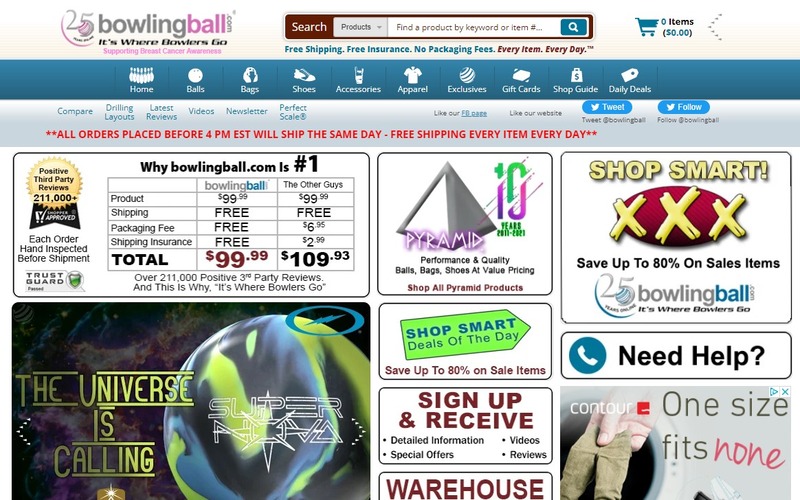 Bowlingball.com is one of the largest retailers of bowling equipment in the US. Their online presence was established in 1996 by Keith Spear.
Their product catalog includes everything you may need when it comes to bowling; balls, bags, shoes, apparel, accessories, and supplies.
Along with selling gear from popular brands, you can also find their own brand line of bowling products called "Pyramid Bowling". They seem to be a decent choice judging by the reviews.
Bowlingball.com is serving a worldwide market with their international shipping and this means you can promote this brand (as an affiliate) to different demographics across the globe.
You can become an affiliate by signing up through the ShareASale network where their affiliate program is hosted.
3% Commissions
Cookie Length: –
BowlersMart
BowlersMart has been serving bowling enthusiasts with their supplies since 2004 from their headquarters in Florida.
They're offering everything from bowling balls, bags, shoes, and accessories to custom bowling apparel & jerseys.
You can find daily sales for different balls, and some other interesting aspects are the exclusive private stock balls and rare overseas bowling balls.
Their shipping policies are great for US residents as they provide free shipping to the states without minimum order values, packaging fees, or other hidden fees. They do offer worldwide shipping as well.
If you want to become an affiliate for this brand, you can do so on the Rakuten network. They are looking for sports, fitness, and lifestyle publishers so if you have a website around those topics, you should get accepted (as long as you have some content on your website).
Once accepted, you'll also receive promotional material such as banners, marketing copy, and product feeds to use in your campaigns.
4% Commissions
Cookie Length: –
Retro Bowling ball
Retro Bowling ball is an online store selling classic & vintage bowling balls.
The balls go through a process where the end result is a fully reconditioned bowling ball ready to be used in matches.
In terms of brands, these are the ones you can find in their online store:
AMF
Brunswick
Ebonite
Columbia 300
Manhattan Rubber
Mikasa, & Ace.
You can become an affiliate by creating an affiliate account on their website. They ask for basic information about you and how you want to get paid. The payment options include checks, PayPal, or bank transfers.
5% Commissions
Cookie Length: –
BowlingShirt
BowlingShirt started its online operations in 1998, and what they offer are custom bowling shirts, retro apparel, poodle skirts, and retro t-shirts from the 50s era.
They spent 10 years traveling across America learning about 50's fashion and now they use chain stitch embroidery and computer embroidery to create fabulous products reflecting that era.
People across the pond can also enjoy these products due to their worldwide shipping and this means you're not restricted to promoting just to US & Canadian audiences.
You can find their affiliate program on ShareASale where they offer a decent 10% commission rate for affiliates. The minimum payout is $50 and the payments are made every month's 20th day.
10% Commissions
Cookie Length: –
Amazon

There aren't too many specialty stores around bowling (with affiliate programs) and this makes Amazon's affiliate program a worthwhile choice.
They have a large product selection around bowling and Amazon enjoys the trust of people so you may also have an easier time making sales promoting through their affiliate program.
Additionally, you get credited for other items in the customer's cart which can add nice boosts to your sales.
3% Commissions
1-Day Cookie Length
How To Start A Bowling Affiliate Website
If you're interested in building your very own (bowling) website and using these above-mentioned affiliate programs to make money, then I have just what you're looking for;
Start building your Bowling affiliate website for Free.
It comes with everything you need in order to make your venture a successful one (step-by-step lessons, 24/7 support, a helpful community, and much more).
I highly recommend you check it out before you go.