Vyvo might seem like a good opportunity if you have been looking for ways to make some extra cash with a flexible schedule. Especially if you are interested in tech.
But can you really make money with Vyvo? It's an MLM-company after all, and you might have heard bad experiences about those.
In this Vyvo review, we are going to find out whether Vyvo is a legit way to make money — or a scam where you can only lose.
I am also going to show you (a better) alternative method of making money from home that I personally use.
Before we dive into the full review, here is a quick summary of Vyvo.
VYVO Review Summary
$29.90 - $999
Earning Potential

Products

Reputation
VYVO Review TLDR;
Health & smart tech MLM with a business opportunity
Decent products with admirable company vision
Questionable company history & reliability (rebranded 4 times in under a decade and worst rating on BBB)
Products are not FDA-approved
There are more reliable options with better earning potential available.
What Is Vyvo?
Vyvo is a multi-level-marketing company founded in 2019 by Fabio Galdi. Their headquarters are based in Singapore, and they also have multiple offices scattered around in the US, Asia, and Europe.
They are mainly offering smart technology devices and AI analysis software related to improving health and wellness.
These products include:
Smartwatches
Smart scales
Dietary supplements
Personalized health management.
Vyvo's business model is direct selling, sometimes also known as multi-level marketing (MLM).
It means the company markets its products through independent distributors. These distributors are the customers of the company, and their goal is to sell products to potential customers (while also recruiting them to become distributors).
Vyvo has one of the most confusing company histories I have encountered in a while.
Rebranding seems to be Fabio's strong aspect as the company has undergone at least four rebranding phases in under a decade.
If I had to speculate, the reasons were failed ventures and hyping up new products.
Whatever the reason, I'm not too confident about Vyvo being a long-lasting venture either. If the rebranding "trend" continues as I suspect it does, it makes Vyvo a bad choice to get into as a distributor. Your "business" might be short-lived. I could be wrong, though.
It's still best to keep that risk in mind if you are considering becoming a distributor.
What Kind Of Products Does Vyvo Have?

Let's have a look at the product line of Vyvo and what you are expected to be selling if you decide to become a distributor.
Being a successful distributor requires you to know the products you are selling before you can convince others to become paying customers.
This often means you have to go and buy the products to get some first-hand experience. And the experience should be positive, otherwise, you'll have a hard time selling the items.
Keep in mind that it can get expensive and fast when we are talking about tech products.
Now, let's take a closer look at the selection.
VYVO Watch Lite SE – $199
Vyvo Watch Lite SE is one of their "Generation 2" flagship smartwatches.
It does what a smartwatch typically does, and part of that is measuring multiple parameters on what's happening with your body.
These parameters include:
Body temperature
Blood oxygenation
Resting & exercising heart rates
Breath rates
Blood pressure estimation
Energy levels and more.
The watch analyzes this data in real-time, and you can view the reports directly on your watch or through a Vyvo mobile phone app where you will get occasional reports as well.
Vista, Icon & Sense
These two smartwatches and one smart band belong to the "Generation 1" products.
I'm not going to discuss these devices in detail because it seems they are not even available on Vyvo's online store.
If I had to say something, they are all very similar and basically do the same thing. Yes, there are some minor differences in features and design, but that's about it.
Leggera Health Scale – $134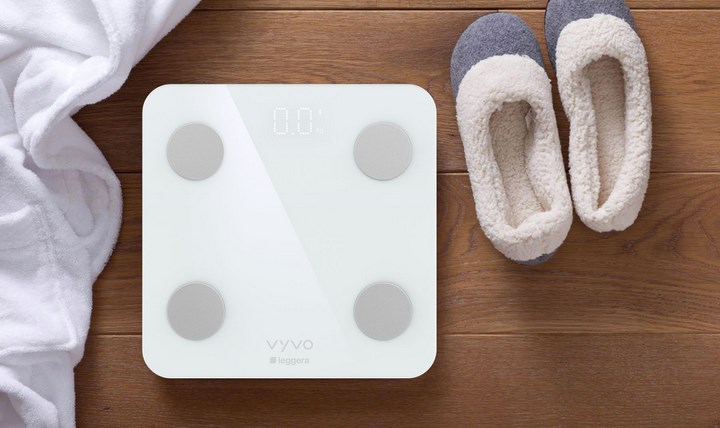 This is the "smart scale" that can measure multiple aspects of your body's composition such as:
Weight
Moisture Rate
Fat
Muscle Mass
Bone Weight
Visceral Fat
Body Mass Index (BMI)
Metabolism
The scale is connected to your phones Vyvo smart app that automatically tracks your daily status and progress over time.
NutraPak – $70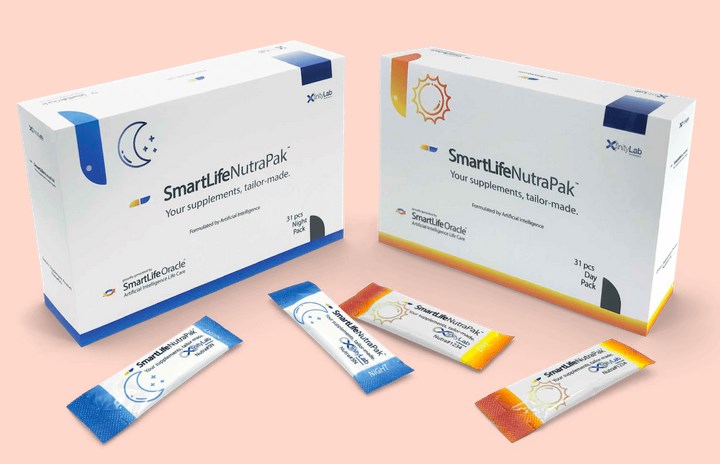 NutraPak is a 1-month supplement box that has different nutrients and vitamins specifically tailored for you.
The combination and amounts of supplements are determined by the AI software that analyzes your personal data from the smart devices.
How the software manages to calculate that without blood tests is a mystery to me.
They are also selling a general NutraPaks for $70 each on their site. These are called:
NutraPak – SunPower Supplement
NutraPak – Energy Supplement
Sugar Buster – $70
Sugar Buster is another nutritional supplement they offer.
It's supposed to reduce the blood sugar spikes you get from eating "fast carbs" and in other words, these are your pizzas, burgers, and other unhealthy fluff people like to eat.
Does it work? Who knows.
The Vyvo products are not FDA-approved, and I don't think I have ever seen an MLM getting an FDA-approval on any product.
In simplified terms, if something is not FDA-approved, it's not guaranteed to diagnose, treat, cure, or prevent any disease.
Vyvo Smart Subscription – $29.90 / $99.90
The subscription gives you access to detailed health reports and additional features inside the phone app where all your personal data is gathered from the smart devices.
There are two versions of this subscription where the more expensive one gives you monthly NutraPak supplements based on your health reports.
The personalized NutraPak is put together by the A.I software that analyzes your health reports and calculates what nutrients and vitamins your body might need.
Can You Make Money With Vyvo?
If you want to start selling Vyvo products as a distributor, you need to join their "customer referral program" which is free to do.
However, typical to MLMs, if you want to keep receiving commissions after 30-days, you need to have an active smart subscription that costs money.
Now, you are probably wondering if network marketing is the right thing for you because it's definitely not an easy thing to do.
You first need a target audience (your problems might already start here).
The target audience is the people who you will be selling the products. In this case, they are most likely people who are interested in monitoring and improving their health using tech products.
Your social circle is often the first place MLMs advise you to look for potential customers.
Imagine how big your social circle is and how many of those people fit your target audience that might be interested in your product.
As you can probably already guess, selling to your social circle is not sustainable because you will run out of customers.
The key to success in MLMs is to have a constant supply of new customers (& this is where many fail).
You also need to understand the products you are selling and how it will benefit your audience.
This requires you to spend a lot of time researching the product and you should also buy the products to get experience before you can effectively recommend it to customers.
This is problematic because we are talking about tech products and those are always expensive. Before you can even start selling you need to buy the products first, so you can't really make quick cash with MLMs.
Your main problem is that you need to find a way to sell an expensive product you might not know anything about to a customer who will want to know everything about it.
Not only do you have to spend a lot of money to get started, but you also need to pay for a subscription to keep your "job". Isn't that weird?
You are basically spending a lot of money to start and keep your "job" that doesn't even have any guarantee of income.
Do you think it is a good deal?
You also need to keep in mind that you have to build an effective team under you if you want to make any meaningful money. Vyvo uses a binary system where you will have two teams under you and their performance affects how much you will earn.
Even if you personally do well in terms of sales, your teams might be a complete lackluster.
Now, can you make any money with Vyvo? You absolutely can, but it will not be easy and it's highly likely that you will only lose money like 99% of people who get involved with MLMs.
How Much Are People Earning With Vyvo?
Vyvo hasn't published any income disclosures yet, but we can take a look at how much affiliates earned when Vyvo was known as World Global Network.
I'm sure it will give you a great insight into how profitable MLMs are for people in general.
Here's the 2017 income disclosure from WGN:
The average income for all World Global Network Associates, during this period was 410.60 US$.
If you have never seen MLM income disclosures before, I can tell you that these numbers are pretty normal.
Only the top few percent are making absolute bank while the rest are earning pennies.
My personal take on MLMs is that the whole business model is designed to make money for the owners and those few who joined at the beginning. An average Joe has an incredibly hard time making MLMs work for them despite all the honey talk about "financial freedom".
How Much Does It Cost To Join Vyvo?
Joining Vyvo is free, but to be eligible for commission payouts you need to have a Vyvo smart subscription that costs $29.90 – $149.90 per month.
Many of the additional commission bonuses are behind minimum sales requirements you need to achieve within time limits.
If you have never seen a compensation plan of an MLM, you are up for a headache because they are purposely made confusing. Here's Vyvo's compensation plan.
The product prices itself range from $70 up to $999.
Is Vyvo A Pyramid Scheme?
Many people think MLMs equal pyramid schemes (due to so many bad experiences) but it doesn't really work that way.
Vyvo does have real products they are selling and those can be bought without joining the business opportunity. The business opportunity aspect is also focused on selling products and not solely on recruiting people.
This means Vyvo is more on the ethical side of MLMs and is not a pyramid scheme.
Although, I want to emphasize that this doesn't necessarily make it any better business opportunity to get into.
Vyvo Complaints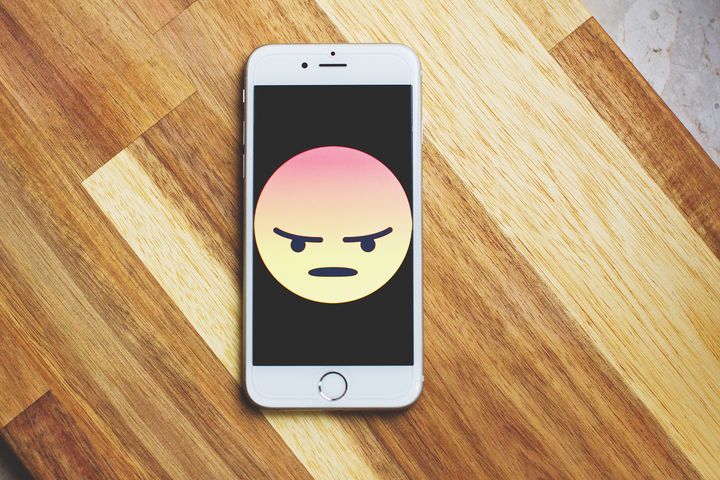 Since Vyvo is a fairly new launch, there aren't many complaints to cover yet.
But then again, we can make some future assumptions based on how the World Global Network handled their customers in the past. And oh boy it seems bad.
World Global Network has the worst rating on Better Business Bureau you can possibly get and that is the F-rating. People have been really upset about how the company has operated.
You can see some of the complaints here.
Is Vyvo A Scam?
MLMs can surely seem like borderline scams (& many are), and I do agree to some extent when it comes to the business model.
However, I can't call Vyvo a scam despite it having a terrible reputation and company history. If it had any typical red flags of a pyramid scheme, then I would have no problem calling it out.
No, Vyvo is not a scam, but it's not a good business opportunity either.
Should You Join Vyvo?
It is entirely up to you if you want to join Vyvo and become a distributor.
I'm not here to tell you what to do, I only want you to be able to make an educated decision.
My personal opinion is that Vyvo won't be around longer than 3-5 years judging from the previous ventures of this Fabio guy. I bet there will be a rebranding phase once again when Vyvo is starting to wither away.
I want to do business long-term and Vyvo definitely doesn't seem like a valid option for that purpose.
A Better Alternative For Making Money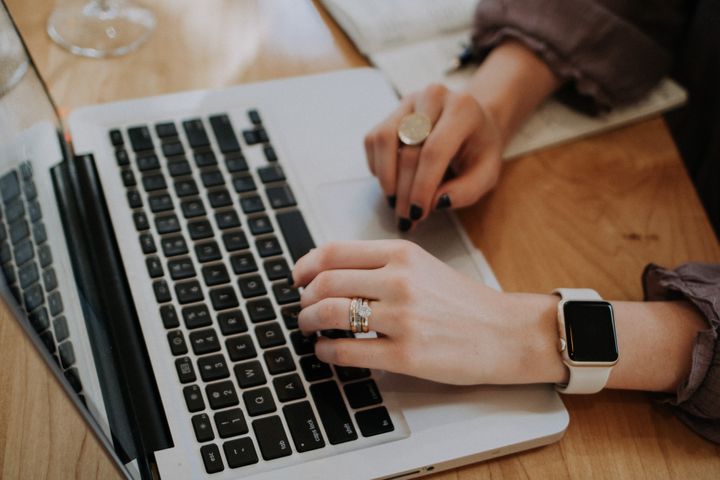 Now, I'm not sure if you are aware but there exists a business model that beats MLM in every way possible.
Many former MLM reps are moving over to affiliate marketing because it is simply a better business model.
If I had to name some benefits over MLM, here are a few:
I don't have to recruit anyone
I can promote any product, even from different companies
I don't have to buy inventory or handle customer service
No face-to-face selling or pestering your relatives
No confusing compensation plans
Low-cost & low-risk online business
Realistic potential to scale into 6 or even 7 figures per year range.
The affiliate marketing business also resides in the online space, which means there is an endless supply of new customers. It is also a growth industry rather than a dying one.
If you are looking to make extra money or even a full-time income with a business model that is easy to get started, then I suggest you take a look at this highly in-depth affiliate marketing training.
It is a 10-day video training course that you can get started for free, and I highly credit it for teaching me everything necessary about the online business that I've been running for the past 2 years now.
Vyvo Review: Closing Words
Thanks for reading my Vyvo review, and I hope it has opened your eyes to new and better earning opportunities that are actually realistic and do not involve expensive investments and confusing compensation plans.
If you have any questions, you can leave them below and I will gladly answer them.
Thanks again and I'll leave you to it.
Talk soon.