Today I'm bringing you my Chequity review; a relatively new site where you can complete tasks for various rewards.
If you have been wondering whether the site is legit and worth joining, that's what I'm going to cover in this review among many other questions you might have.
What you'll learn in this post:
What is Chequity? (Is it legit?)
How can you start earning points?
Ways to get paid
Is it worth joining?
I also want to show you a better earning method at the end of this review since it's not a secret that reward sites do not pay very much for your time.
Let's start with the most obvious question.
What Is Chequity?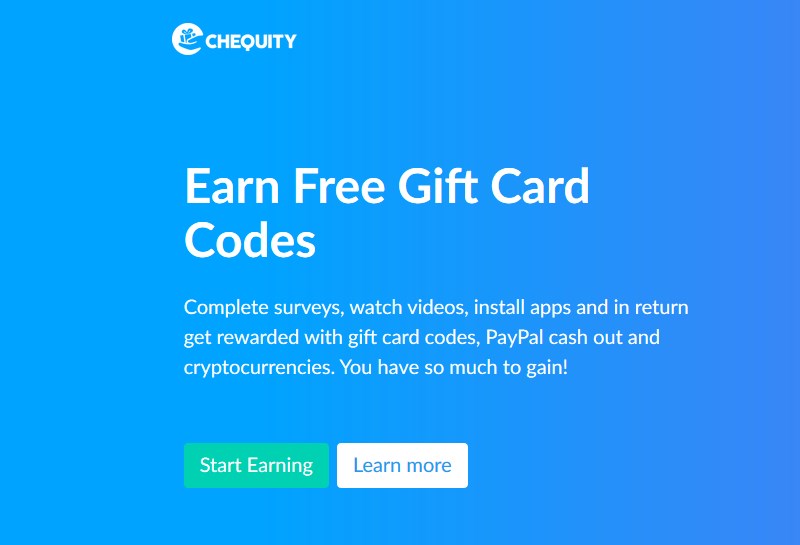 Chequity is a GPT-site (get-paid-to) where you can earn free gift card codes, PayPal money, and cryptocurrencies for completing simple tasks.
These simple tasks can include:
Downloading apps
Watching videos
Completing surveys
Trying free trials
Playing games, etc.
These types of reward sites are typically meant to be an easy way for anyone to earn some supplemental cash (or rewards).
Chequity and many competitors often mention how you can earn free gift cards, but keep in mind that you are paying with your time which can be a lot (and something you can't get back)
Is Chequity Legit?
Chequity is a fairly new site and it brings some understandable concerns whether the site is legit or not.
The site was created in March 2019, making it 1 year and 7 months old at the time of writing this.
Not too many users have joined yet, and that is reflected on the stats you see on the front page:
There isn't much information on who is running the site either. All that I could find was that the HQ may be located in Slovakia.
If there is one good thing, it's that there are a few Trustpilot reviews and they are all positive. Though, many GPT-sites give rewards when you write positive reviews about them so that may be the case here.
Even if that was the case, at least there aren't any negative reviews.
I have reviewed a fair amount of similar sites, and you will always find angry customer feedback when someone is scammed. This doesn't seem to be the case with Chequity.
Overall, I believe Chequity is a legit site that will pay you when a withdrawal is requested.
How Can You Start Earning Points?
Chequity works with a point system just like many similar sites.
You earn points from the tasks you complete, and these points can be redeemed for rewards.
Currently, 1,000 points are worth one dollar.
In terms of earning opportunities, there isn't too much available in Chequity at the moment, but I'm sure they will add more in the future.
Let's see how you can earn points and what's the potential with each method.
Offer Walls
Offer walls have a wide variety of tasks that you can complete for points. These tasks can include anything from completing surveys, installing mobile phone apps, watching videos with ads, trying out free trials of products, and even gambling.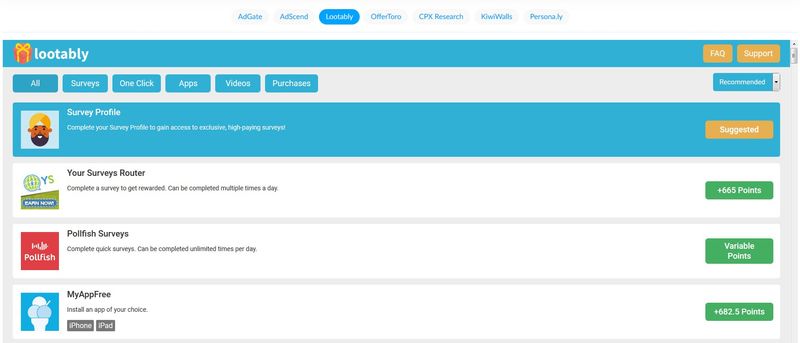 Chequity has 7 offer walls and all of them are commonly found in any similar site.
If you don't know what an offer wall is; it's a list of point rewarding tasks offered by a 3rd-party market research companies that Chequity has partnered with.
Each offer wall has 10-50 different tasks, and each task can reward you anywhere between 5 to 35,000 points.
Typically, a task rewarding a higher amount of points requires more effort to complete.
Something you should be aware of is that some high-paying tasks require you to spend money before you are awarded points.
It's not a good idea to do those if you are doing this purely for the money. Always read the instructions on what you are required to do to receive the reward.
The free trials are also worth mentioning since they can start billing you after the trial is over. If you intend to do those, always remember to cancel the trial before it runs out.
The Referral Program
Chequity's referral program is a way to earn points passively by inviting people to join the platform.
It works by sharing your unique referral link, and when people sign up through that link, they become your referrals.
You earn 5% commissions from your referrals for a life-time every time they complete offers.
For example, if your referral completes an offer that rewards 1,000 points, you would automatically receive 50 points without doing anything.
The 5% commissions are not the highest out there, but I think it's understandable since Chequity is such a small and new site.
Something worth mentioning is that referral programs can earn you a full-time passive income when done correctly, and I have written a quick guide for you if you'd like to do that.
Ways To Get Paid In Chequity
The reward section in Chequity is quite good.
If there is one good side about being a small and new site, it's that rewards are likely not out of stock (unlike in more popular sites).
Currently, there are no instant withdrawals available and every request must go through manual approval which can take up to 12-24 hours depending on stock levels.
Here are the rewards available in Chequity:
Gaming Gift Cards – (Minimum Withdrawals)
Steam – $5
League of Legends – $10
G2A – $5
Xbox – $10
PlayStation – $20
Roblox – $10
Cryptocurrencies – (Minimum Withdrawals)
Bitcoin – $5.50 ($0.50 transaction fee)
XRP – $5
Ethereum – $5.40 ($0.40 transaction fee)
Litecoin – $5
Monero –(Unavailable)
IOTA – (Unavailable)
Shopping – (Minimum Withdrawals)
Other – (Minimum Withdrawals)
Google Play – $5
AppStore – $5
PayPal – $15
Is It Worth Joining?
You may be wondering if Chequity is worth joining since it is a fairly small and new site.
I would say it comes with both good and bad sides.
At the moment, there aren't many earning opportunities when compared to competitors (but this is likely to change in the future).
On the other hand, one good side is that since there are not so many users, the rewards are much more likely to be in stock. In some more established GPT-sites, the most popular rewards are always out of stock.
Overall, it seems to be a legit site that keeps growing at a steady pace, and if you are looking to make some side-cash (at best) then it could be worth joining.
In my opinion, the best use for sites like this is if you have a long working commute on a bus, then you can just whip out your phone and earn some supplement cash while waiting — or;
If there is some specific reward you are interested in and don't want to spend real money on it.
I have used rewards sites like this in the past for making money, but I don't find them to be worth my time anymore. In the long run, it gets incredibly boring and repetitive while you are getting paid cents per hour.
These days I'm focusing on better-paying methods, and If you would like to earn dollars instead of cents as well; then I have a worthwhile alternative for you.
A Better Earning Method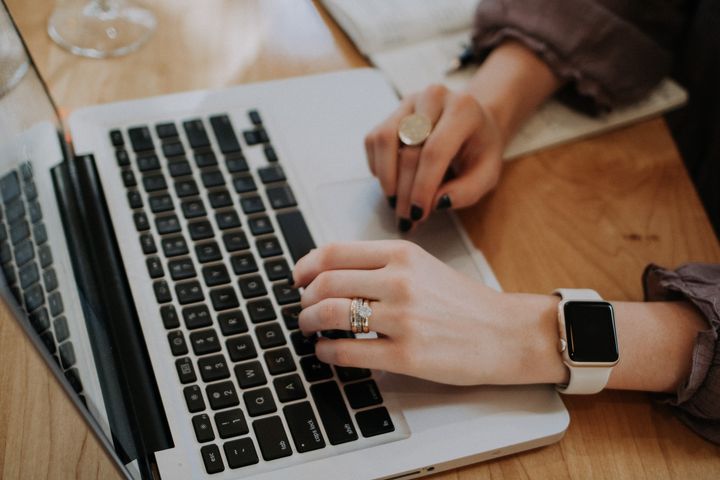 The problem with sites like Chequity is that you are trading lots of time for very little money, and you definitely can't make a full-time income out of it.
If you'd like to try out something that has a flexible schedule and can actually earn you a full-time income, I have written a quick guide for you here.
Alternatively, you can get started with this video training course that is free to join.
It's the same course that I started with a few years back, and it runs you through the same methods that I personally use to make passive income online.
Thanks again for reading my Chequity review, and I hope it answered some of your questions.
If not, feel free to drop questions below, and I will gladly answer them.
See you soon.