Welcome to my Cinchbucks Review.
Rewards sites can be either a hit or a miss. Some are filled with overhyped claims and promises while others offer easy & quite genius ways to earn on the go.
Cinchbucks is one of these "Get-Paid-To" websites and I'm about to reveal everything you need to know about this opportunity including:

What it is (& how does it work)
How to get started with Cinchbucks
How much can you earn with Cinchbucks
Is Cinchbucks a scam? (I don't think so)
If you are interested in knowing how to earn CB points and turn them into cash, keep reading.
In the end, I'll also give you an alternative to making money online; this is the same method I use to earn passive income every day. This method also pays more than surveys.
Ready to get started?
Here is my Cinchbucks review.
Cinchbucks Review Rating
Earning Potential

Payment Systems

Ease Of Use

Value For Time
Can You Make Money With Cinchbucks?
Earn by filling surveys and completing offers
Easy to get started
Available worldwide
You can make some side-cash (not a lot)
There are much better ways to make money online!
What Is Cinchbucks?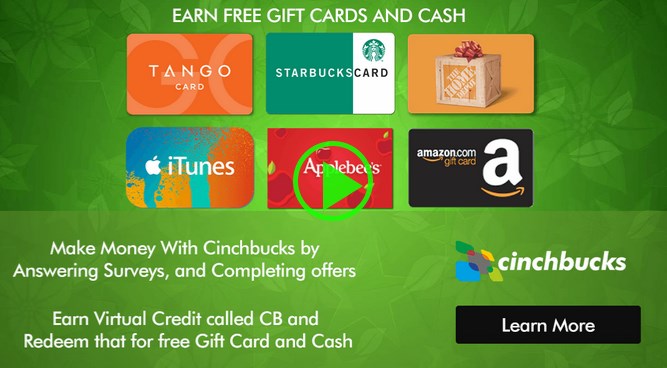 Cinchbucks is a GPT-site (get-paid-to) where you can complete paid surveys, simple offers, watch videos or play games to earn CB points which you can turn into gift cards or cash.
There are a few other ways to earn as well and I'll go through them in more detail further below.
Cinchbucks was founded in 2014 and they supposedly have over 1 million members even though their front page stats show only 156,348 for some reason.
The company itself is a subsidiary of Cinch Data Solutions Pvt. Ltd. and its headquarters reside in India.
How To Get Started With Cinchbucks?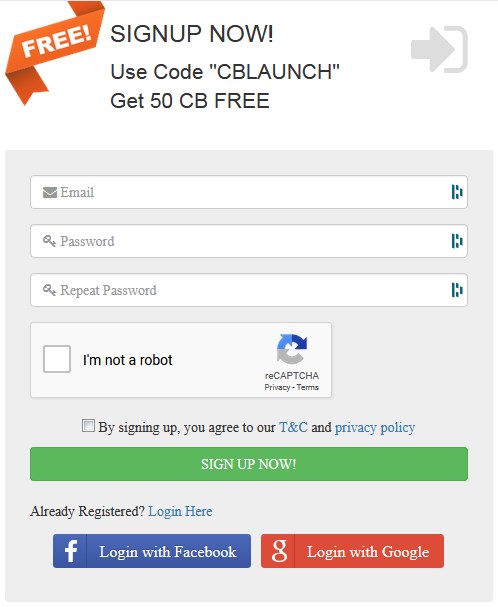 Getting started with Cinchbucks is free and quite an easy thing to do. Registering an account takes only a few minutes.
Currently, there is a mobile app available for Android devices only.
I tested the site on an iOS device and it was well optimized for mobile users even without a mobile application.
The good thing about Cinchbucks is that it's available worldwide excluding Pakistan, Nigeria, and North Korea.
What's Available On Cinchbucks And How Much Can You Get Paid?

Cinchbucks offers multiple ways to earn CB points and I'll go over how each one works and the earning potential that comes with them.
Currently 100 CB points = 1 USD
Most paid surveys and offers earn you 10-100 CB points. The highest offer I saw was for 2800 CB points but I noticed that the majority of the high paying offers required you to deposit money to betting sites so you don't really earn anything with those.
Paid Surveys
Paid surveys are one of the main opportunities inside Cinchbucks for earning money.
Just like with any paid survey, it depends greatly on where you live as to how many surveys you'll have available to complete.
In my case, I had around 10 surveys to complete and they'd reward me 34-99 CB points depending on the survey.
Before you can start completing the survey, you have to fill personal information that determines whether you qualify for the survey or not.
I also really liked how you can see an estimation of how long the survey takes to complete so you don't have to jump in blindly.
Offers
The "offerwall" in Cinchbucks has the most earning opportunities available because the offers come from 5 different 3rd-party providers.
These offers range anything from downloading apps, signing up for trials, taking quizzes, and completing small tasks.
The CB point rewards for these are similar to paid surveys with most being in the 34-99 range except for the casino betting offers where you have to spend money to earn points.
It's a good idea to check the requirements for these offers as some of them might be tedious and not worth the effort.
Watching Videos

You can also earn points by watching videos on Hideout.tv but for some reason, I couldn't get this to work at all so it remains a bit of a mystery for me.
What I could gather from other resources is that watching videos is not a very fast way to obtain points which I can imagine is true.
You can probably expect a lot of ads by watching these video channels.
Playing Games
There's a huge collection of browser games available but unfortunately, you can't earn any CB points by playing these.
They are there just for fun.
Cinchbucks Referral Program

Cinchbucks also has an opportunity where you can refer others to join the platform and earn money passively.
How this works is that for each person you refer, you get 10% of their earnings for life. When your referral earns 1000 CB points you will then get 100 points.
There is no limit to the number of people you can have signed up under you so it opens up a good way to earn some extra cash without much effort.
The downside is the rather low 10% commission since you can get up to 50% commissions in some other rewards site referral programs.
Other Ways To Earn Points With Cinchbucks

You can also earn CB points as a cashback by using Cinchbucks referral links when you shop online.
The most popular choice is shopping on Amazon but otherwise, the selection is rather limited.
The other choices to get cashback are a few online marketing products that apply to a small number of people only.
CinchAddon Chrome Extension

There's a downloadable browser extension for Chrome which notifies you of new surveys and offers when they become available.
It's quite handy if you want to complete every possible survey as soon as they arrive.
The extension also shows a quick overview of your account including point balance and quick-links to most Cinchbucks services.
How Does The Cinchbucks Payment System Work?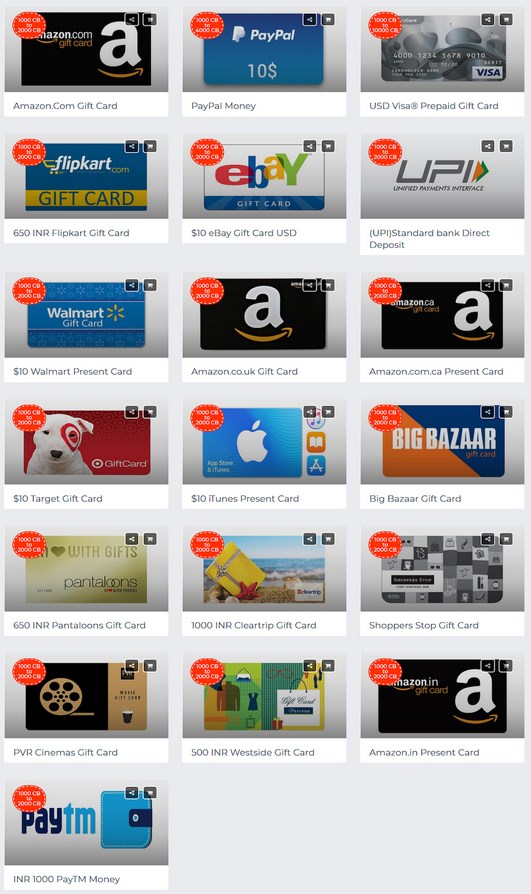 You can redeem your CB points as various gift cards ranging from PayPal money to Bitcoins.
The minimum amount for cashing out most gift cards seems to be 1000 CB points which equal 10 dollars.
This means you need to complete a handful of surveys and offers before you can redeem any rewards.
How long does it take to receive the payment?
This is where Cinchbucks could improve upon because your cashout request is processed 1 week after initiating it.
It definitely takes a long time to get your hands on the money you earned.
Pros & Cons Of Cinchbucks
PRO: Simple & Easy Way To Earn
It doesn't take longer than a few minutes to register an account and you're ready to earn some side-cash.
I guess the simplicity of it is one of the reasons why rewards sites are so appealing to many. You can pretty much almost make a few bucks wherever you are and whenever you want.
A perfect example of using Cinchbucks would be in public transit where you can whip out your phone and burn some time filling surveys while getting paid.
PRO: Multiple Payout Options
It's always good to have options especially in the ways of getting paid.
Cinchbucks most definitely has this nailed down since they offer so many ways to redeem your points.
You can redeem points for many different retail shop gift cards, bitcoins, cash vouchers, and also game gift cards.
PRO: Available Worldwide
Many rewards site offers are limited to the US and Canada only but there seem to be many opportunities in Cinchbucks for people all around the world with only a few exceptions.
This represents a nice earning opportunity for people in lower-income countries.
CON: Low Paying Referral Program
The referral program could be better.
You only get 10% commissions which are on the lower side compared to many other rewards sites.
It doesn't really encourage people to promote Cinchbucks when there are better rewards site referral programs out there with better payouts.
CON: Payout Process Is Slow
This here is definitely the worst aspect of Cinchbucks.
It takes 1 whole week before they process your payout request.
It's not fun waiting so long when most people do surveys just to get some extra cash for the weekend.
CON: Low Earning Potential
It's not a secret that rewards sites do not pay you much unless you know how to take advantage of the affiliate programs.
Most of the time you spend a lot of time grinding offers but in return, you only get paid cents.
It's simply not a very good way to make money because you can't earn a full-time income or even a part-time income with these opportunities. It's a bit of extra cash at best.
Can You Make Money With Cinchbucks?
Yes, you can most definitely make some money with Cinchbucks but it takes some grinding to get to the point where you can cash out your earnings.
You can also expect to wait a good week before you receive the gift cards or cash vouchers.
Cinchbucks is still a legit company and known to eventually pay for your efforts.
I have used rewards sites just like this one in the past and I've always found them to be unnecessarily grindy compared to the amount you get paid.
That's why I stopped using them as they weren't the right opportunity for me. Although it may be beneficial for you depending on your situation.
Cinchbucks is good for those looking to make some extra weekend cash even though you have to plan ahead since the payout process takes a whole week.
If you're looking to make more than just beer money, then I suggest you look into other ways of making money which there are plenty of.
A Better Way To Earn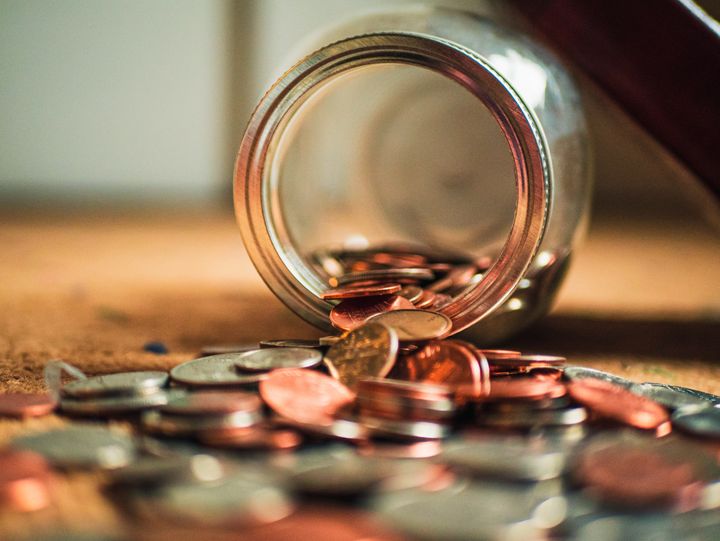 Now that you've read my Cinchbucks review and know what to expect from it, let me tell you about how I personally make dollars instead of cents — although it's not by filling mere surveys through rewards sites.
I do something called affiliate marketing and while it may sound intimidating, it's actually not.
It requires a bit more effort than filling surveys but you also have the potential to make a full-time income out of it.
If you're interested, I have this free getting started video course explaining everything you need to know about affiliate marketing.
It's called the Wealthy Affiliate platform which I've been a member since 2018 and I highly credit it for teaching me everything I need to know about running my online business today.
In Closing
I hope this Cinchbucks review was helpful and you found some answers to your questions.
There are many ways to make money online and I hope you'll find the perfect system for you.
If you have any questions let me know down below. I'd be happy to assist you.
Talk to you later.