Are you looking to make money through embroidery affiliate programs?
In this blog post, I'll be taking a look at 10 of the best embroidery affiliate programs out there. You can promote these brands on your website, social media, email, YouTube, or any platform you prefer.
The list has brands that provide products such as embroidery machines, digital designs, and hand embroidery supplies (kits, needles, floss, hoops, and much more).
At the end, you'll also find free resources if you want to start your own embroidery affiliate website so look out for that.
Let's get started.
I also have a general art affiliate program list if you're interested: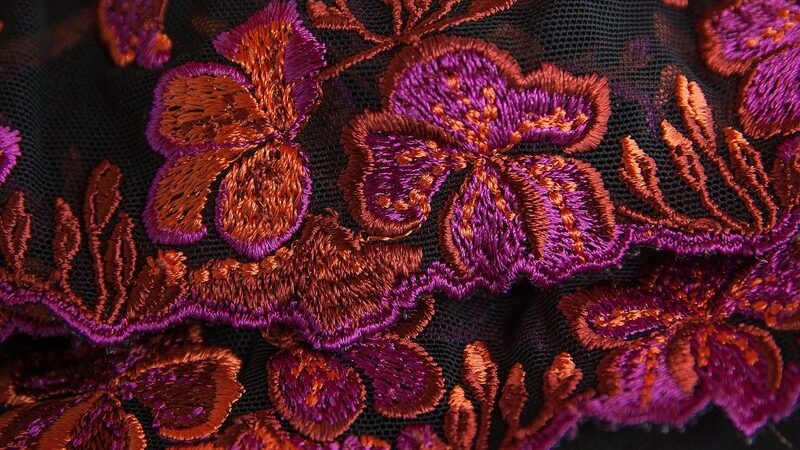 10 Embroidery Affiliate Programs To Promote
Sulky
DMC
New Brothread
Oma's Place
JOANN
Sewing Machine Plus
Romantic Recollections
Shelly Smola Designs
In Embroidery
Stitchery
Sulky
Sulky is an online store for embroidery, quilting, crafting, and sewing enthusiasts.
It was established by Joyce & Fred Drexler over 35 years ago and today they're providing over 4,000 unique items in their selection. When it comes to embroidery, they sell embroidery kits, thread, pens, hoops, and pretty much all the necessities you may need.
They offer worldwide shipping so you can also promote this brand to global audiences. People in the US can also get free shipping on orders over $60.
You can join their affiliate program on the ShareASale network which provides all the affiliate dashboards, tracking, & analytics.
One benefit of promoting Sulky is their 20% commission rates which are exceptionally good for physical products. You don't see such high rates often.
20% Commissions
30-Day Cookie Length
DMC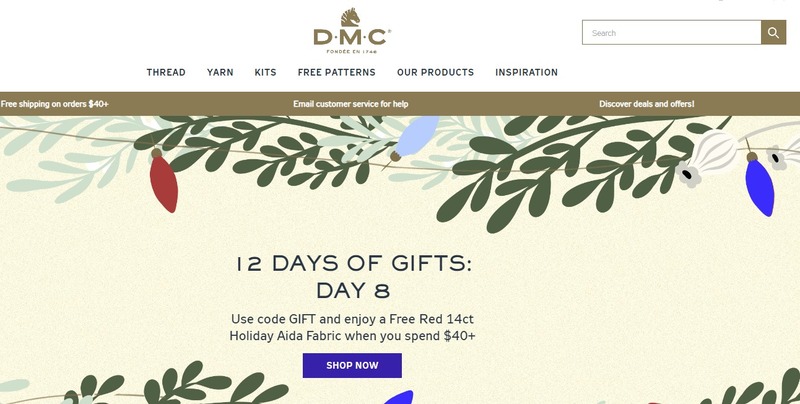 DMC is your one-stop shop for embroidery and needlecraft supplies.
The company's history goes as far back as 1746 and today they are a global leader in the handicrafts market. They're specifically known for their most recommended embroidery floss in the world.
In their online store, you can find embroidery kits and more than 12 different embroidery threads to choose from.
A small drawback is that they do not offer international shipping so you're restricted to promoting this brand to US audiences only. You also have to live in the states to become an affiliate.
You can join DMC's affiliate program on ShareASale.
5% Commissions
30-Day Cookie Length
New Brothread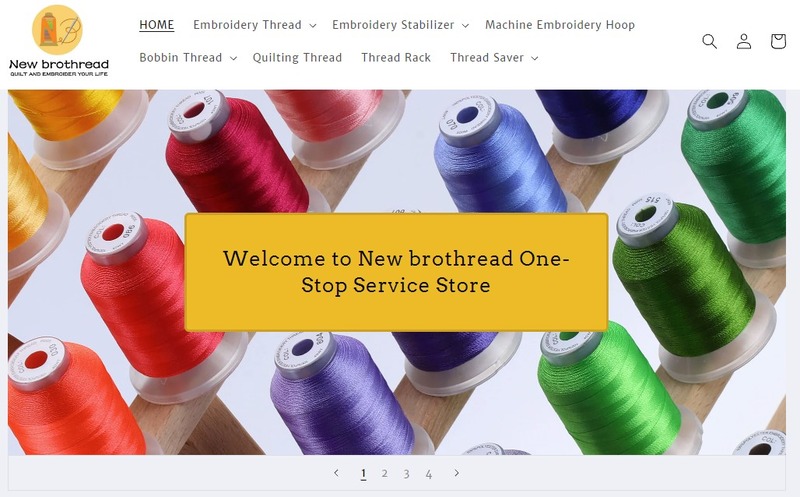 New Brothread is an online store that specializes in embroidery, quilting, and sewing supplies. They've been around since 1988 so they're an established brand.
You can find machine embroidery thread, stabilizers, hoops, and much more. Even though they have a big focus on machine embroidery, there are products for hand embroidery as well.
You can join their affiliate program on ShareASale if you're someone who loves to blog and share their passion for embroidery on social media.
They offer 10% commission rates which are decent for physical products.
10% Commissions
Cookie Length: –
Oma's Place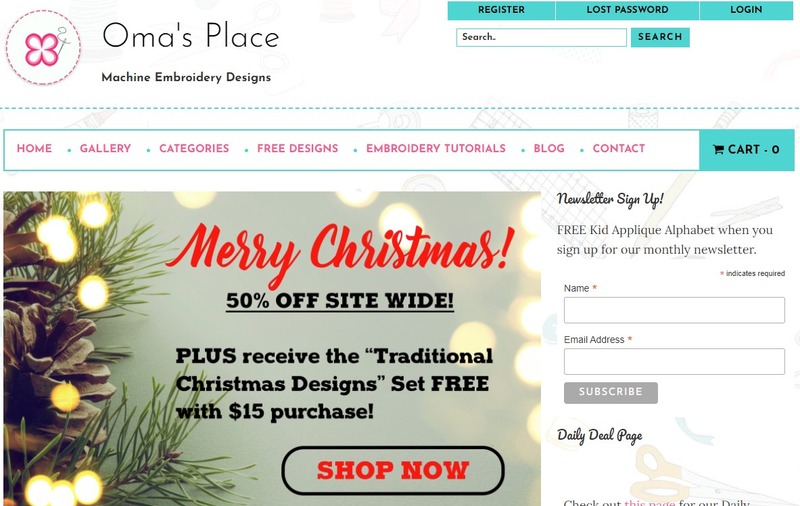 Oma's Place is an online store for embroidery designs.
You can find tons of different designs from multiple categories. They also provide free machine embroidery designs and tutorials.
While the commissions from these items are not going to be anything crazy, the products come in digital formats and that means you can promote them to global audiences.
To join the affiliate program, you have to sign up through E-Junkie. Once you do, you'll also receive banners to use in your campaigns. The commissions are paid out monthly.
20% Commissions
Cookie Length
JOANN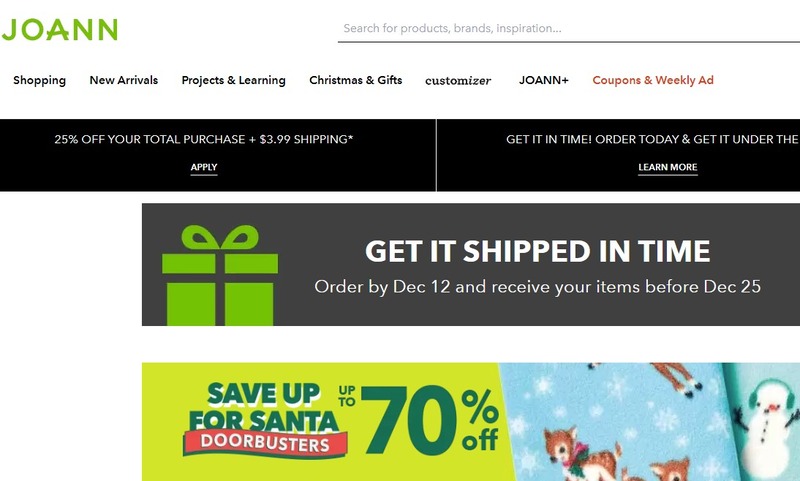 JOANN was founded in 1943 and today they operate in 850 stores across 49 states.
They're offering a wide variety of specialty merchandise used in embroidery, sewing, crafting, and home decorating projects. You can find all the basic necessities for embroidery (kits, floss, needles, etc) and more interestingly also embroidery machines.
The prices for these machines can hike up to $2,000 and promoting these "high-ticket" items could fetch decent commissions. They don't disclose commission rates so I can't calculate potential earnings, unfortunately.
You can join the affiliate program on LinkShare which is part of the Rakuten network.
Commissions: –
Cookie Length: –
Sewing Machine Plus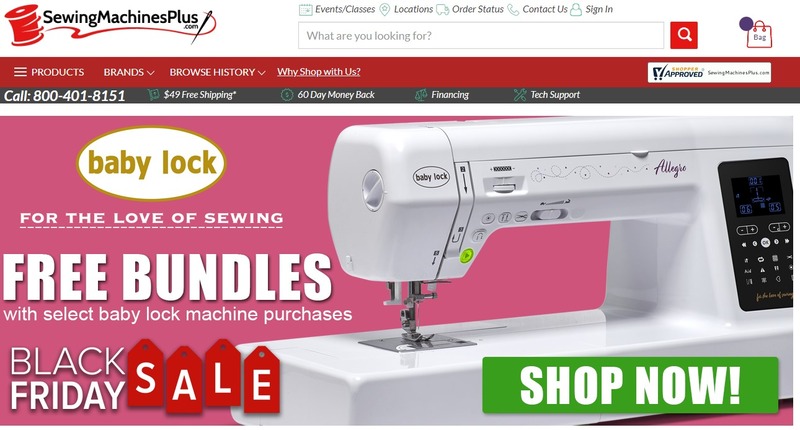 Sewing Machine Plus is a family-owned business that sells sewing, quilting, and embroidery machines as well as software, supplies, hoops, & designs.
The brand was established over 50 years ago and they also have two retail locations in Southern California.
What makes this brand worth promoting is the great selection of embroidery machines combined with worthwhile 10% commission rates. There's potential for extremely high commissions as some of the machines cost up to $20,000.
One sale of those high-end embroidery machines could net you $2,000 each.
Although, the average order value for this brand is $441 so your average commission would be around $44 which is not bad honestly.
The affiliate program is on ShareASale and you also get a $20 bonus for your first sale.
10% Commissions
Cookie Length: –
Romantic Recollections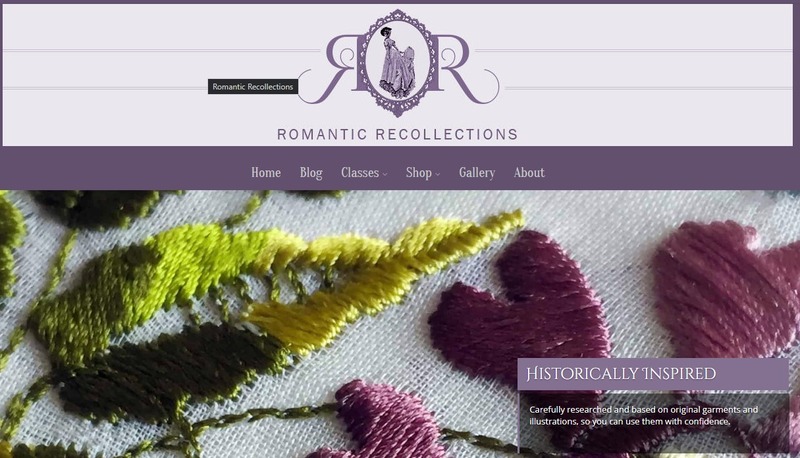 Romantic Recollections was established in 2005 by Denise Hendrick and it specializes in historically inspired embroidery designs.
You can also find supplies, kits, and online courses for embroidery.
Especially the online courses could be an interesting choice to promote since they provide decent commissions with 20% commission rates. Selling one $310 course could net you $62 per sale.
If you want to become an affiliate for this brand, you have to register an affiliate account on the website by filling out a simple form.
The payments are done through PayPal and the minimum payout is $20.
20% Commissions
30-Day Cookie Length
Shelly Smola Designs
Shelly Smola Designs is an online store for fun and elegant embroidery designs and projects.
It's not a full-fledged supply store like other brands on this list, but if you want to promote unique embroidery designs, this could be a solid choice.
You can become an affiliate by filling out a form on the website and the payments are done through PayPal.
Commissions: –
15-Day Cookie Length
In Embroidery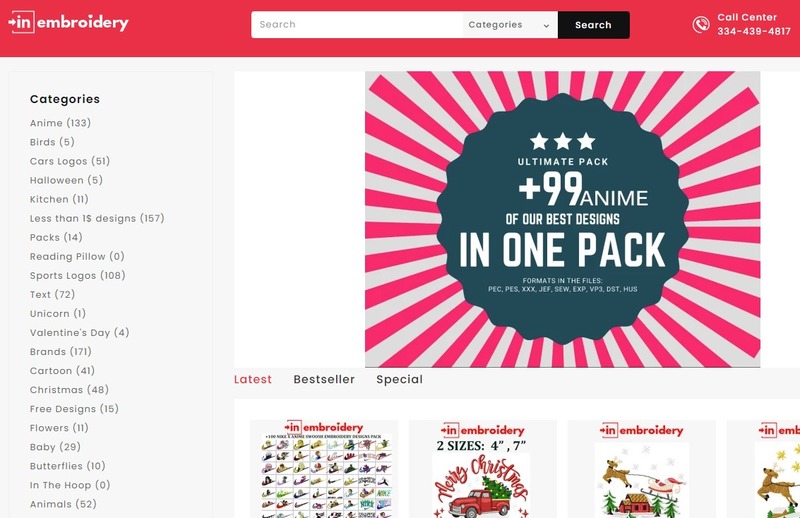 In Embroidery is a specialty store around machine embroidery designs.
You can find both free & paid designs in 21 different categories and they have around 1,000 designs to choose from.
These designs are not really an affiliate marketer's dream commission-wise, but it's something you can offer to your audience nonetheless.
To become an affiliate, you have to fill out an application on the website where they ask for basic information about you.
5% Commissions
Cookie Length: –
Stitchery
Stitchery was founded in 1963 and they offer a wide variety of products such as embroidery kits, hoops, needles, and many other needlework supplies.
They provide international shipping, but it comes with special restrictions and is really expensive. Therefore, it's better to stick to promoting to US audiences.
Their affiliate program is on the Commission Junction network and you have to reside in the US to become an affiliate. Once you join, you'll get access to banners and other marketing material.
Commissions: –
Cookie Length: –
How To Start An Embroidery Affiliate Website
Starting an affiliate website around embroidery is a fun way to share your love of embroidery with other like-minded people.
It can also be a great source of income if you keep growing it with content.
And you may be surprised, but it's not that complicated either with the right roadmap to follow.
With the roadmap I mentioned, you can get your embroidery website up for free and see what you need to do to earn income from it.
Make sure to check it out before you go!