Welcome to my Paparazzi Jewelry review!
I have never been much into wearing jewelry since I'm a hairy man but what sparks my interest is different ways to make money from the comfort of my home.
That's why today I'm reviewing this rather popular home-based business opportunity that also goes by the name Paparazzi Accessories.
I'll be showing if this is truly something you should consider spending time, money, and energy on and if you can make back any meaningful money out of it.
In this post you will learn the following:
What is Paparazzi Jewelry about
How does the business model work
How to become a 'consultant' as in re-seller
Some of my concerns
Home-based business alternatives
Is Paparazzi Jewelry a scam or a great business opportunity?
Let's find out.
---
Paparazzi Jewelry Review Summary
Product Name: Paparazzi Accessories / Paparazzi Jewelry
Owners: Misty Kirby and Chani Reeve
Product Type: Jewelry MLM-Company Selling a Business Opportunity
Price: $5 Per Jewelry Piece and $99 / $299 / $499 Kits for the Business Opportunity
Best For?: Someone looking for a jewelry side-hustle
Summary: Paparazzi accessories is an MLM-company selling cheap $5 jewelry on their online store and through their consultants who do face-to-face selling. The business opportunity involves becoming a consultant and anyone can do so once they buy a starter kit ranging from $100 to $500. The profit margins for $5 trinkets are so low that making any life-changing income is a challenge for an average person with zero marketing experience.
Rating: 5/10
Recommended: No
---
What Is Paparazzi Jewelry?
Paparazzi Jewelry or Paparazzi Accessories is an online store selling cheap jewelry and other accessories e.g hair products.
What makes this different from other online stores is that the majority of the products cost only $5 but there is a catch behind such low prices.
If you simply try buying anything from their online store — in the checkout process, you will be asked to choose a "sponsor" from the list and preferably someone who lives near you.
The reason behind doing so is that you'll become that person's "downline" or "team" which is part of the company's business opportunity that involves buying jewelry kits ($100-500) — then reselling the jewelry to your friends and family, and trying to get them to join this same opportunity as well.
It's pretty apparent on their website that there is a large effort on recruiting customers to become resellers for the company.
This makes Paparazzi Jewelry an MLM-Company.
Even so, that doesn't immediately make the company a pyramid scheme (which are illegal) — but generally, MLM's rely heavily on recruiting customers who then buy their products in large bulks for reselling and in hopes of becoming rich.
Do the customers usually successfully sell these large quantities of items? Sadly no.
Even if they do, it's the people at the top of the multi-level system that make the most money out of it.
How Does The Paparazzi Jewelry Business Model Work?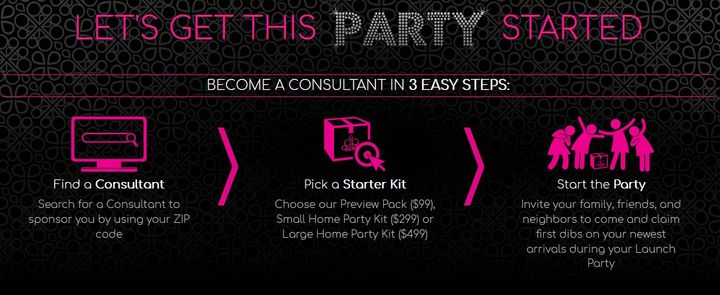 First, you need to check with their tool if any consultants are living near you who will help set up your first upcoming Paparazzi party.
You are supposed to invite all your friends, family, and even the neighbor's dog to your party where you'll sell all the cheap jewelry for everyone.
This is done by buying one of the three starter kits containing 35, 120, or 200 jewelry pieces depending on the kit. You get to buy the kits at wholesale price and your goal is to sell all the jewelry at your upcoming party at retail price for profits.
The selling point here is that everyone will be amazed at how cheap every item is and thus they will spend more money buying multiple pieces.
At the end of the day, you hope you sold enough jewelry to make your money back or at least got someone to join your downline as a reseller. You get a small part of the profits when your downline sells jewelry on their own.
Now you just have to rinse and repeat to make absolute bank — At least in theory.
In reality, you will face the common roadblocks of the MLM business model which I'll go through in more detail further down this post.
To give you an example;
Since you are constantly required to buy these expensive kits to restock your inventory, you — the consultant — are actually the customer for the company instead of being an affiliate.
You are essentially paying to promote a company with no guarantee to make any profit back.
If the jewelry were actually selling fine on their own — the company wouldn't need to force these "consultant packages" as a business opportunity and they would rather concentrate on selling the jewelry directly to the customers.
How To Become A Paparazzi Jewelry Consultant
Step #1 – Choosing Your Consultant
You start by choosing a consultant that preferably lives near you so he/she can help you with the parties (and also train you if capable).
Searching for your consultant is done by inserting a zip code, consultant name, or consultant number.
However, this is problematic in some countries because at least I couldn't find a single consultant in any of the major cities in my whole home country.
I assume the majority of consultants reside in the US.
Step #2 – Choosing The Starter Kit
Next up is the choosing of a starter kit for your first party.
At the time of writing this there are 3 options to choose from:
Preview Pack – $99
Small Home Party Kit – $299
Large Home Party Kit – $499
Every starter kit comes with marketing materials and some business tools to help you sell the jewelry better for the customers.
Here you can see what's inside every starter kit in more detail.
Step #3 – Check Out And Start Partying
Now all that's left is to pay for the starter kit and wait for the package to arrive so you can start arranging the Paparazzi parties.
That's about it, you are now a customer paying to promote a company!
Congratulations!
Can You Make Money With Paparazzi Jewelry?
The big question — is this method profitable?
It depends on how you approach this business.
You might make sales and even some profit on your first Paparazzi party if you invite your friends and family. However, consider that they might buy from you for the sheer support aspect of things.
If this is the case, don't expect to become rich solely from your relatives' wallets.
To make this into an even relatively worthwhile business — you'll need to constantly attract new people to buy from you and preferably become your underline — which obviously requires you to be a certain type of person.
If you can't find a constant stream of new customers then you'll inevitably fail and lose money.
And even then — is it really worth the effort when you are selling a mere $5 trinket and you profit a couple of dollars from every sale. Not in my opinion as there are better ways to make money with less risk.
I think this is better off as a long-term side hustle where you steadily but surely manage to sell all the jewelry and make some profit.
Anyways, Paparazzi Jewelry has the same problems as almost every MLM-opportunity out there:
Your potential customers are often limited to your social circle (unless you meet new people every single day)
You are limited to your geographical location
You are stuck with one type of product because you are expected to be brand loyal
In this case, you are selling a $5 trinket so the profit margins are just way too small to win big
A typical MLM horror scenario is that you will end up annoying the heck out of everyone including your family and friends when you try recruiting or selling to them.
Many bonds have been broken this way.
Paparazzi Jewelry Complaints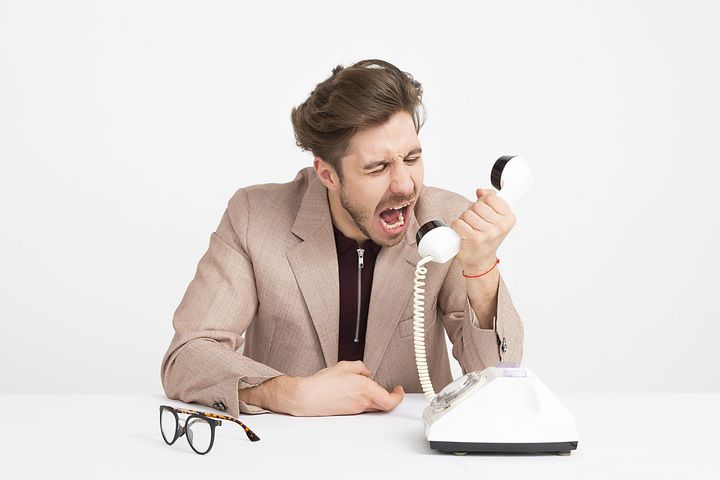 There are mainly two complaints that I encountered the most during my research.
Probably the most common complaint was that the jewelry arrived broken but to be honest, it shouldn't be a big surprise since the manufacturing costs for such a product is around $1 or even less.
The quality just can't be expected to be very high and durable.
Another complaint people encountered has to do with the customer service of Paparazzi Jewelry. Apparently, people have not been receiving a response for their messages when contacting customer support and many said that reaching anyone from the company is hard.
Sometimes the only support you get as a consultant is your upline which can be either a hit or miss depending on the sponsor you initially chose.
Some sponsors/consultants do not care or know how to train their downline properly and it's not a big surprise since anyone can become a consultant for Paparazzi Jewelry.
It's not a problem of this company solely but almost every MLM-business in existence suffers from the same.
It's because these companies rarely provide any meaningful training for building and coaching your team.
Is Paparazzi Jewelry A Scam?
Paparazzi Jewelry is not a scam — It's a typical MLM-company offering a business opportunity in addition to selling cheap custom jewelry.
Many people throw MLM's and pyramid schemes in the same bag but in legal terms, there is a fine difference though.
What comes to the money part;
I don't see the business opportunity being worth investing in since the profit margins for $5 trinkets are just way too low and in my opinion — the emphasis on selling an opportunity shows that the jewelry is not selling well on its own.
This is why the company recruits "consultants" who then buy the jewelry in bulk from them to make it profitable for the company itself.
Better Alternatives For A Home Based Business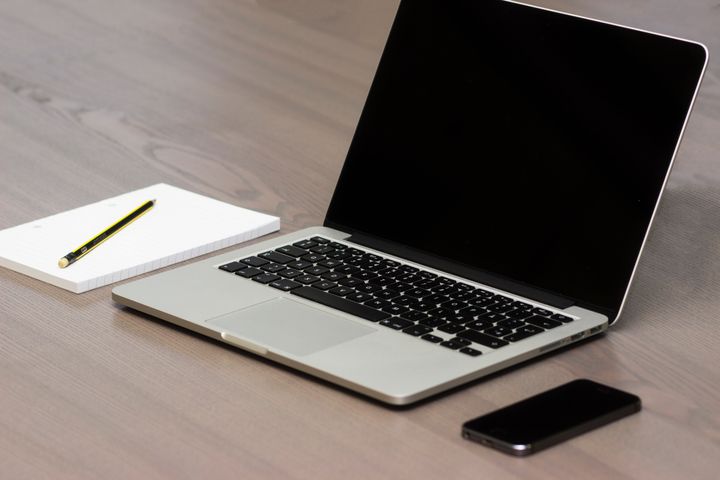 MLM opportunities are not the only way to make money from the comfort of your home as there are dozens of better and cheaper ways available.
One of them being;
Affiliate Marketing
Affiliate marketing has similarities with MLM but it is better in every possible way.
In affiliate marketing, you don't have to pay to promote a company.
You can start an online business in any industry you want, you can promote any product you want and the best of all; you don't have to buy any inventory.
As you can see, it's much more risk-free, you can reach many more people because your business resides in the online space, and you don't have to worry about not being able to sell your inventory.
You could for example:
Start a Jewelry Affiliate Site
Creating a website is a breeze these days and can be done in 5 minutes without any coding skills.
In a nutshell, this method requires you to start a blog and then send your visitors to the product's sales page that you want to promote — if the customer buys the product through your link, you will then earn money.
You don't even have to limit yourself to the jewelry niche because you can promote almost any product under the sun with the existing affiliate programs.
If you find this interesting, check out this training course that is free to join. It has everything you need to learn about affiliate websites.
Import The Products Yourself
If you don't want to mess with websites — you can always import the jewelry yourself from a place like Alibaba and start holding and selling the jewelry to your friends and relatives.
You will likely find the same products that Paparazzi Jewelry are selling and you can set your own profit margins for the products as in you can sell them for higher than just $5.
This, of course, is a bit riskier since you hold an inventory and the items are not guaranteed to sell because you don't have a huge brand behind you.
A less-riskier alternative to importing is called dropshipping which is a business model where you order items from China at a wholesale price and ship them straight to your customers without ever seeing the item.
I used to run a jewelry dropshipping business in the past and there's definitely money to be made in that industry.
Closing Words For My Paparazzi Jewelry Review
Paparazzi Jewelry is not a scam but neither it is a good business opportunity in this day and era.
I believe a cheap jewelry MLM business like this is a side-hustle at best.
MLM business opportunities are already starting to become rather old-fashioned and most people these days know what they are and know to stay away from them.
There are multiple better ways to make money from your home and I really recommend looking into affiliate marketing as it is probably the cheapest and most risk-free business to start by far and the benefits just rock over any MLM opportunities out there.
You can learn more about how I run my affiliate marketing business here.
Thanks for reading my review and talk to you later.