It seems I'm on a rewards site review streak once again.
Today we are going to take a look at a site called ySense and find out if it's any good for making money.
I already like their mantra;
"Earn Free Cash Online"
But is it really free? Surely you do have to pay with your time and that's something you definitely can't get back. Is it worth it though?
I have done the research and tested the platform myself to see how things work and what people have been saying about the place, so if you want to learn more about ySense before joining, make sure you read this quick review.
Is ySense a scam or legit site? Let's find out.
What Is ySense?
ySense is one of the many reward sites that allow you to earn extra cash online in your free-time completing various tasks.
These tasks can be anything from filling surveys to trying new mobile phone apps (I will show you what ySense has to offer in more detail further below).
One thing I like about ySense is their modern-looking website.
For some reason, many of these other popular reward sites are stuck with clunky designs from 2008, and that makes me not want to trust them.
ySense with its clean and sleek design is a well-kept and updated platform and speaks for competitiveness. And it's no surprise after you see who is running the place.
Is ySense Legit?
Before I show you how ySense works, it's a good idea to check if ySense is even legit to begin with — and yes, it is legit;
The company behind ySense is called Prodege LLC which is actually a very reputable and trustworthy company. The founder is called Josef Gorowitz.
If you didn't know; Prodege LLC owns Swagbucks among other popular platforms.
Swagbucks is probably one of the most popular reward sites currently out there, so it is no surprise that ySense is doing so well.
To further confirm that ySense isn't a scam we can take a look at some Trustpilot reviews.
There aren't too many reviews of them (just 173) but it still has a fairly good score of 3.9 out of 5 stars.
Many of the one-star reviews seem to be from people who have had problems with the survey routers, but this isn't really ySense's fault. They can't do much about routing problems.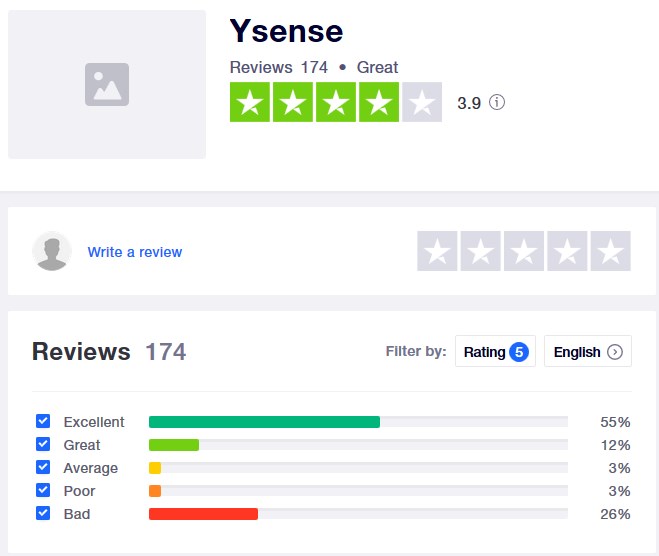 How Does ySense Work?
To earn with ySense, you need to complete various tasks that reward money. These tasks can include (but are not limited to):
Filling surveys
Playing games
Trying phone apps
Signing up for free trials on products, etc.
Before you can start, you need to create an account. It's completely free to do so.
Just go to the front-page and you can see a form asking for your email and password.
Once you fill those out, you proceed to the next page that asks for your first and last name.
After that, you need to come up with a username.
Now you are all set up and ready to earn cash!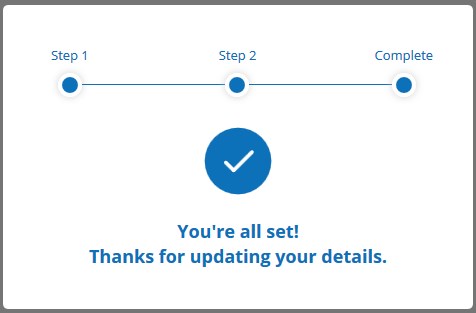 Note: if you want to get paid in PayPal, your email address, first and last name must match with your PayPal account details.
Let's move on.
Many reward sites have their own currency system where you earn points for completing tasks. However, in ySense you don't earn points but pure cash (and that's how I like it).
No need to deal with annoying point conversion systems.
Next, I want to show you the different methods of how you can earn cash in ySense.
Surveys
Surveys are provided by market research companies who want to collect a particular group's personal/economic habits or opinions about specific products or services. They will basically reward you for taking the time to answer questions.

Before you can unlock the whole survey section in ySense, you must do a quick 5-minute survey (that earns you 5 cents).
The purpose of that small survey is to figure out what kind of surveys the machine can offer you.
After doing so, the "real" surveys are unlocked and there may be many of them or just one like I had (later I got 3 more).
The amount of surveys you see depends on where you live and what sort of answers you gave about yourself on the initial survey.
How this typically plays out is that people in the US will have the most surveys available to them, and the rest of the world will have less or none. Can't do much about that.
Most surveys here pay instantly, but the ones with the red flag can take up to 30 days before you are paid. These are so-called premium surveys and pay a little more than your average survey.
Most normal surveys pay you anywhere between $0.10 to $1, and the premium ones can go up to $5 (I have seen some go up to $15 in other sites)
The time it takes to complete one is typically around 5 to 60 minutes.
Offers
Offer walls have a wide variety of tasks that you can complete for points. These tasks can include anything from completing surveys, installing mobile phone apps, watching videos with ads, trying out free trials of products, and even gambling.
There are 8 third-party offer providers and a section for ySenses own partnered offers.
Probably the first thing you see on the ySense's section are offers that reward you up to $2500 but hold your horses.
These high-paying offers almost always require you to spend money to complete the offer so it's not ideal to do them for money.
And the one seemingly rewarding $2500 is just a raffle that you can sign up for.
Something else worth noting is that while completing offers you might be asked to sign up for free trials. You should always remember to cancel those if you try them. Otherwise, you will get billed once the trial ends.
Micro Tasks

These are small tasks that are typically easy and fast to do. For example, you could be asked to categorize images and videos.
Many tasks can be completed multiple times and you will get paid for every one of them. A message will come up if you can't do the task anymore.
Some tasks may also require you to train before you can complete the task.
Just like with surveys and offers, you need to read the instructions carefully or you won't be paid. If you fail enough times you may no longer be permitted to continue so keep that in mind.
The amount you can earn with these tasks varies on the difficulty of the task (very similar to surveys and offers again). It can be anywhere between a few cents to several dollars.
As a nice bonus, you will earn a $5 bonus for each $50 worth of tasks you complete.
The Referral Program
ySense's referral program is one of the most lucrative I have seen for a while.
If you don't know what a referral program is; it's a passive way to earn cash by inviting people to join the platform through your unique referral links.
When people join through your links they become your referrals. And when your referrals complete offers you earn commissions automatically.
For every referral that becomes an active user, you can earn $0.10 – $0.30 per signup depending on what country they are from. And once they earn their first $5 you will get a $2 bonus.
On top of that, for each survey, offer, and task your referral completes you can earn up to 30% commissions.
For example, if your referral completes a survey that pays $1, you would receive $0.30 without an effort.
You start with 20% commissions but once you reach 100 active referrals your commissions increase by 5% and again by 5% when you reach 200 referrals.
Promoting platforms like this can be very profitable and if you would like to do so, you can get started with my quick guide.
Browser Addon
There's also a browser addon for Google Chrome, Firefox, and Edge that can be used to keep track of your account status.
The addon shows how much you have earned today, yesterday, and in total. You'll also get instantly notified of new surveys and tasks as they become available.
It's certainly handy if you plan on using the site a lot.
Ways To Get Paid In ySense
When you have earned enough cash, it's time to get paid in either cash or gift cards.
There are 9 options in terms of rewards in ySense as you can see below (you can also see the minimum withdrawals in the pic):
I'm surprised that the gift cards are not out of stock as they usually happen to be with these more popular reward sites.
Payoneer, PayPal, and Skrill payments are processed every couple of days, and there doesn't seem to be an instant withdrawal option (which is a shame).
When you do make a withdrawal request you are entered in a pending queue and the completion can take up to 5-7 business days so you might have to wait for a bit for your hard-earned cash.
Is It Worth Joining?
ySense is a quality GPT-site and that shows in available opportunities and how much you can actually earn.
The referral program is also one of the best I have seen for a while and definitely worth promoting if that is something you'd like to do. I think 30% commissions and $0.30 signup rewards speak for themselves.
Every reward also seems to be in stock which is not always the case with more popular reward sites.
Some downsides are the lack of instant withdrawals and somewhat lengthy payment processes (5-7 business days).
Overall, the site is definitely getting up there on par with Swagbucks and if you'd like to earn some side-cash with a reputable site, it could be worth joining for you.
However, don't expect to become rich with these sites as the earning potential is very limited unless you are promoting with the referral program.
I have used these sites in the past for making money and I can tell you they can become incredibly grindy and repetitive over time. That's why I don't use them anymore.
I believe my time is better spent on higher-paying methods, and if you feel the same I have a worthwhile alternative for you.
Learn How I Make Money Online
If you are not satisfied with what you are making with GPT-sites like ySense, then you should consider the way I make money online.
I generate passive income online with something called affiliate marketing, and while it may sound intimidating and hard to do, trust me; it's not.
What I do is that I create small and simple websites that run 24/7 and make me money even while I sleep.
It's a fun way to earn and has the potential to make a full-time income when done correctly.
If you would like to try this method, I suggest you have a look at this video training course that runs you through the entire process.
It's free to join and is actually the same course that I started with a few years back. I'm still a member of that course since I learn something new from it every day.
That's all from me today.
Thanks for reading my ySense review, and I hope it answered some of your questions. If not, feel free to leave a comment below and I will answer.
Talk soon.