For many, Rock climbing is more than just a sport – it's a lifestyle.
And for those passionate folks, there's no better way to share that passion than by becoming an affiliate for the rock-climbing brands you already love.
So today, I'll be sharing 12 of the best rock climbing affiliate programs you can join and promote on your website, social media, or YouTube channel. Whether you're a seasoned climber or just starting out, these programs provide a great way to make money while promoting a sport that you love.
And to top it off, at the end you'll find a guide on how to start a money-making affiliate website in the rock climbing niche.
Get ready to climb to new heights with these affiliate programs!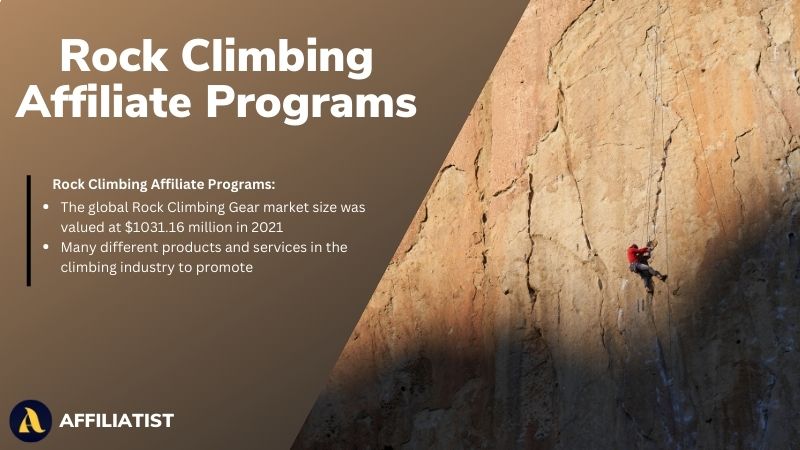 12 Rock Climbing Affiliate Programs To Promote
REI
Hyperlite Mountain Gear
Black Diamond Equipment
Mountain Warehouse
RIPT Skin Systems
Rocky Talkie
Outdoor Gear Exchange
Patagonia
Gear Coop
Backcountry
Moosejaw
Everlast Climbing
REI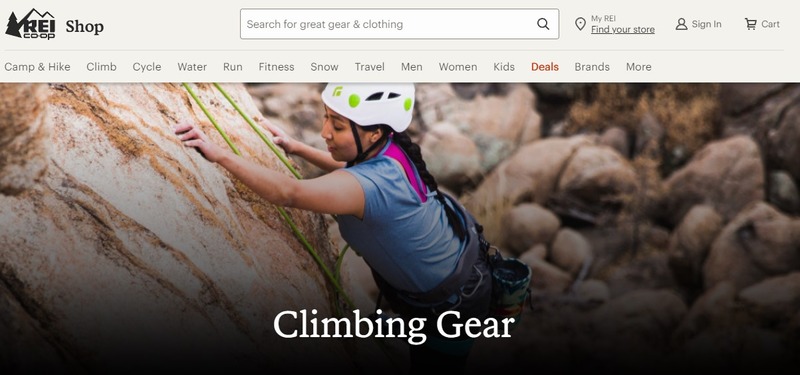 REI (Recreational Equipment, Inc.) is an online store that has been providing quality gear and apparel to outdoor enthusiasts since 1938.
They offer rock climbing and mountaineering gear from clothing to hardware. Some of their top brands include Black Diamond, La Sportiva, Petzl, and Scarpa. They also provide expert advice, rental equipment, and inspiring stories to help you make the most of your outdoor adventures.
If you're interested in becoming an affiliate for REI, you can find their affiliate program on AvantLink. As an affiliate, you can earn a 5% commission on any purchases made through your unique affiliate link, with a cookie duration of 15 days.
Why should you promote REI?
For starters, REI has a loyal customer base of more than 20 million people who trust and rely on them for their outdoor needs. By promoting their products, you'll be able to tap into this customer base and earn commissions on any sales you generate.
Additionally, REI is a well-respected and trustworthy brand in the outdoor industry, which can help increase the credibility of your own brand as an affiliate.
5% Commissions
15-Day Cookie Duration
Hyperlite Mountain Gear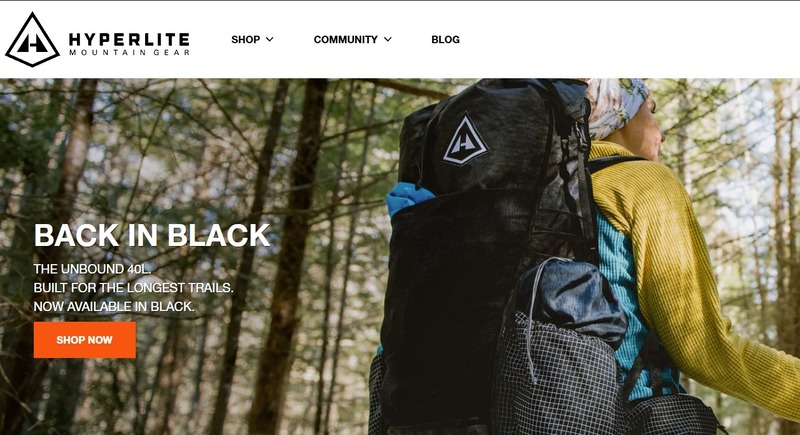 Hyperlite Mountain Gear is a company that produces ultralight outdoor gear using modern, high-tech, and waterproof materials.
Founded in 2009 by brothers Mike and Dan St. Pierre, the company's mission is to be the leader in Lightweight solutions. They manufacture backpacks, shelters, tarps, and accessories made with Dyneema® Composite Fabrics. Their products are popular worldwide and have a strong online presence.
Hyperlite Mountain Gear's affiliate program offers a 10% commission, a 30-day cookie duration, and a dedicated affiliate manager.
Affiliates can promote this brand to global audiences since they ship orders worldwide. With an average order value of $350, affiliates can expect to earn ~$35 per sale with the starting commission rates (10%).
But why should affiliates join their affiliate program?
First, the company manufactures best-in-class lightweight outdoor gear, which is increasingly popular among outdoor adventurers and fits the rock climbing niche.
Second, Hyperlite Mountain Gear's products are known for their durability and waterproofness, providing optimal backcountry experience. Lastly, the company's minimalist design philosophy ensures maximum efficiency and utility for all levels of outdoor adventurers, including rock climbing.
If you are a gear review site, a high-traffic blogger, or a website dedicated to promoting innovative outdoor gear, Hyperlite Mountain Gear's affiliate program is an excellent opportunity to earn revenue by promoting the company's products.
10% Commissions
30-Day Cookie Duration
Black Diamond Equipment
Black Diamond Equipment is a leading manufacturer of equipment for climbing, skiing, and other mountain sports.
Founded in 1989, the company has always been at the forefront of innovation and design, creating gear that helps climbers and skiers push their limits. They believe in the ethos of Clean Climbing and are passionate about creating and curating the sport.
Their online store offers high-quality climbing equipment including harnesses, ropes, helmets, and more. Black Diamond Equipment's gear is designed and tested by their own team in the field, ensuring it's of the highest quality and durability.
Black Diamond Equipment also offers an affiliate program on AvantLink, which is perfect for content creators looking to monetize their passion for climbing.
The program offers a 7% base commission, with opportunities to increase the rates and earn bonuses. With a 30-day cookie duration and a dedicated in-house affiliate manager, affiliates can easily promote Black Diamond Equipment to their audience and earn commissions on each sale.
One of the highlights of their affiliate program is the creative assets provided each month by their design team. This makes it easy for affiliates to promote the products in a visually appealing way. Additionally, there are no membership fees and the application process is straightforward.
7% Commissions
30-Day Cookie Duration
Mountain Warehouse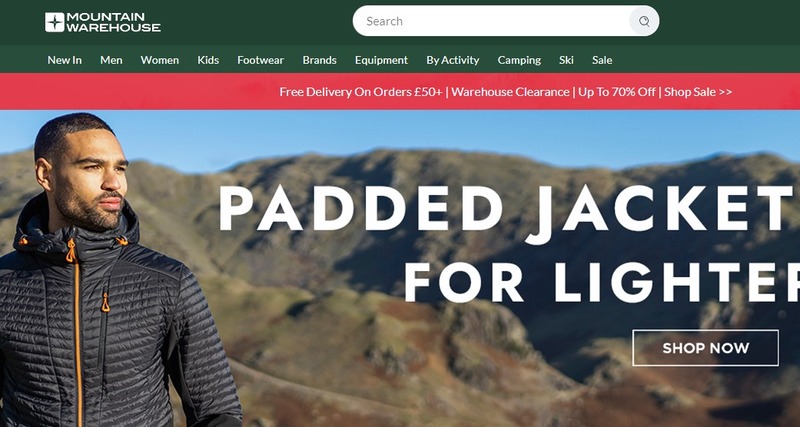 Mountain Warehouse is a leading British outdoor retailer that has been providing quality clothing and equipment for outdoor activities since 1997.
What you may be interested in is the dedicated category for rock climbing where they have a comprehensive selection of harnesses, shoes, and accessories.
They offer a range of products for other activities too such as hiking, camping, skiing, cycling, running, and fitness. The company has grown to over 330 stores in the UK, Europe, New Zealand, and North America, making it a truly global brand.
Mountain Warehouse is committed to providing unbeatable value and a broad spectrum of goods to help everyone enjoy the outdoors. They have partnered with several sellers and brands to offer the widest choice of products to their customers.
Additionally, they are actively working to reduce waste and their impact on the environment.
One key differentiator about Mountain Warehouse is their fantastic range of own-brand products and brands that are not available anywhere else. This means that as an affiliate, you'll have access to unique products that you can promote to your audience. This can give you a competitive advantage over other affiliates promoting more common brands.
Mountain Warehouse offers an affiliate program that provides affiliates with a commission rate of 6-8% and a 30-day cookie duration. This means that if someone clicks on your affiliate link and makes a purchase within 30 days, you will receive a commission on that sale.
6-8% Commissions
30-Day Cookie Duration
RIPT Skin Systems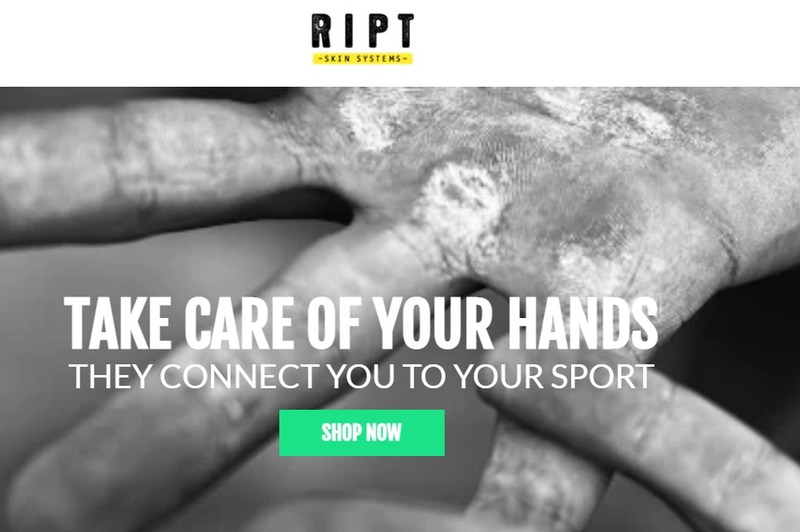 RIPT Skin Systems is a unique hand treatment kit designed for athletes that take part in sports involving intense hand use.
The three-phase kit is designed to quickly repair skin damage and is suitable for climbing and other high-intensity activities. The kit includes a daily moisturizer, a restorative balm, and a quick-fix salve that repairs ripped and shredded hands in just five days.
All products are made from 100% natural ingredients specifically chosen for their hydrating and anti-bacterial properties. The goal is to help athletes get back to their sport as quickly as possible.
The hand-care kits have received many positive reviews from customers.
If you're looking for a new program to promote, you should definitely consider RIPT Skin Systems.
Their affiliate program is hosted on the Refersion platform and offers an excellent 30% commission on all sales generated through your unique referral link.
They give you a long 90-day cookie duration, which means that any customers who make a purchase within 90 days of clicking your link will still earn you a commission.
What's great about promoting RIPT Skin Systems is that the products have a global appeal. Worldwide shipping is also available, so you can promote the products to audiences all around the world.
30% Commissions
90-Day Cookie Duration
Rocky Talkie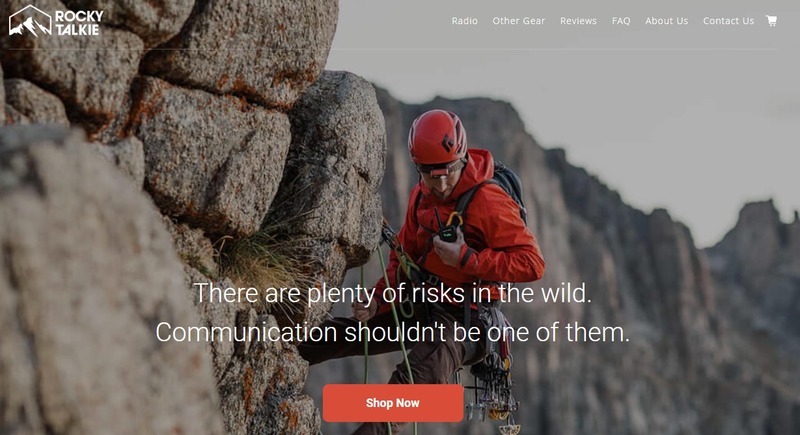 Rocky Talkie is an essential tool for climbers and skiers who venture into the backcountry.
It's a license-free radio that can keep you connected with your group over a range of 25+ miles. This radio is designed to withstand outdoor conditions and has a battery life of up to 3 days.
At $110 per radio, it is an investment worth making for any adventurer.
Founded in 2019 by Bryce Jones and Alex Page, Rocky Talkie has quickly become a reliable, easy-to-use radio for mountain terrain. It is the perfect communication tool for those who love outdoor adventures.
As an affiliate, you can earn commissions on referred sales by promoting Rocky Talkie on your website or social media. With a 10% commission rate, a 30-day cookie, and an average sale of $200+, the Rocky Talkie affiliate program offers a great opportunity to earn extra income.
With a $220 average order value and 10% rates, your commissions would be $22 per sale.
Unfortunately, due to radio frequency regulations, Rocky Talkie is currently only available for sale in the USA and Canada. This means your audience has to reside in either country to make any sales as an affiliate.
Moreover, Rocky Talkie donates $2 to mountain rescue teams for every radio sold, making it a product that not only benefits climbers and skiers but also supports a worthy cause.
10% Commissions
30-Day Cookie Duration
Outdoor Gear Exchange
Outdoor Gear Exchange (OGE) is an outdoor sports store located in Burlington, Vermont. They have over 25 years of experience in the outdoor industry.
They have a large catalog of climbing gear, including belays, helmets, carabiners, shoes, harnesses, ropes, and more. OGE is committed to providing high-quality gear for different budgets and needs, making outdoor activities accessible to everyone.
Their affiliate program is available on AvantLink and offers a 6% commission on all sales, with a 30-day tracking cookie. They have a $130 average order value and with their 6% commission rates, it means your average commissions are $7.8 per sale.
OGE's affiliate program manager is responsive and always available to provide support and assistance. The program also includes a dynamic product data feed that allows affiliates to easily promote the latest products and deals.
6% Commissions
30-Day Cookie Duration
Patagonia

Patagonia is a well-known outdoor clothing and gear company that specializes in "silent sports" such as rock climbing, surfing, skiing, snowboarding, fly fishing, and trail running.
They are committed to environmental sustainability and producing high-quality and durable products. With a dedicated rock climbing collection, Patagonia offers a wide range of gear and clothing for climbers of all levels.
Patagonia also offers an affiliate program through AvantLink.
As an affiliate, you can earn up to 8% commission for the sales you generate with a 60-day cookie duration. With an average order value of over $185 and a conversion rate of 5%, Patagonia's affiliate program is a great way to monetize your climbing-related content.
With the above numbers, your average commissions come down to $14.8 per sale.
As a Patagonia affiliate, you'll be promoting a company that is dedicated to protecting the planet and producing sustainable, high-quality products. Their ironclad guarantee means that you can confidently promote their products to your audience, knowing that they stand behind everything they make.
8% Commissions
60-Day Cookie Duration
Gear Coop
Gear Coop is an outdoor retailer that was established in 2009 in California.
They offer outdoor gear and apparel, including technical climbing, camping, snow sports, angling, and cycling gear.
For rock climbers, Gear Coop offers an extensive selection of climbing shoes, ropes, accessories, cords, webbing, packs, bags, harnesses, and more. Whether you're a seasoned climber or a beginner, Gear Coop has everything you need to climb safely and comfortably.
If you're looking to promote Gear Coop's products, you'll be happy to know they have an affiliate program that can be found on AvantLink.
Affiliates can earn commissions ranging from 7% to 9% on all sales. Commission rates can be increased to 11% if you perform well. Plus, Gear Coop offers a 120-day cookie, which is the highest on this entire list.
Joining Gear Coop's affiliate program is a great way to monetize your website or blog while promoting high-quality outdoor gear to your audience.
Keep in mind that Gear Coop only ships to US addresses, so your audience must reside there as well.
7-9% Commissions
120-Day Cookie Duration
Backcountry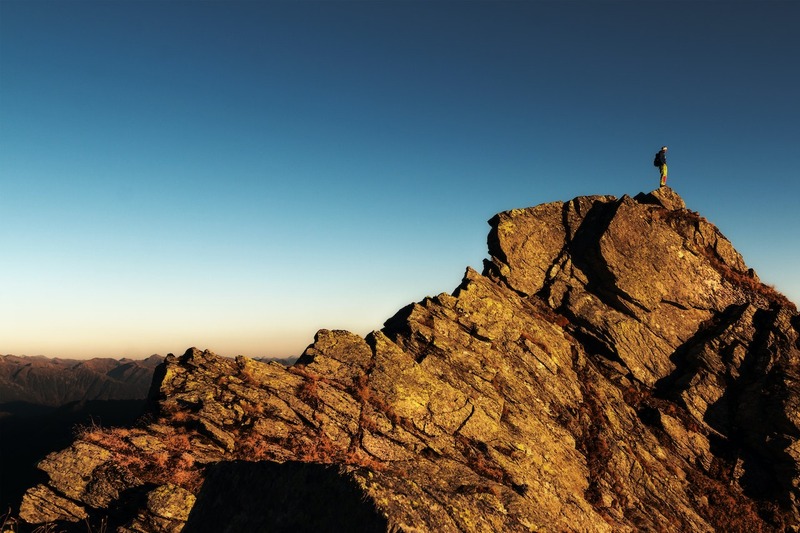 Backcountry is a leading online retailer that provides an extensive collection of the highest quality gear for outdoor enthusiasts of all skill levels.
Whether you're into backpacking, rock climbing, camping, trail running, skiing, snowboarding, kayaking, biking, or anything in between, Backcountry has got you covered.
Backcountry carries premium brands like Patagonia, Marmot, Mammut, The North Face, Mountain Hardwear, and Black Diamond, among others, as well as exclusive brands like Backcountry Gear & Apparel, Stoic, and Basin & Range.
If you're an affiliate looking to partner with an online store that offers top-notch products, Backcountry is definitely worth checking out.
You can find the affiliate program on AvantLink.
As an affiliate of Backcountry.com, you'll earn an 8% base commission on every eligible sale, with opportunities for premium commission rates for top-performing affiliates.
Their affiliate program provides a complete data feed and a dedicated in-house Affiliate Management team to support your efforts.
As Backcountry continues to grow its reputation as a premier outdoor destination, you'll have the opportunity to tap into a loyal customer base and benefit from a constantly expanding product selection.
8% Commissions
30-Day Cookie Duration
Moosejaw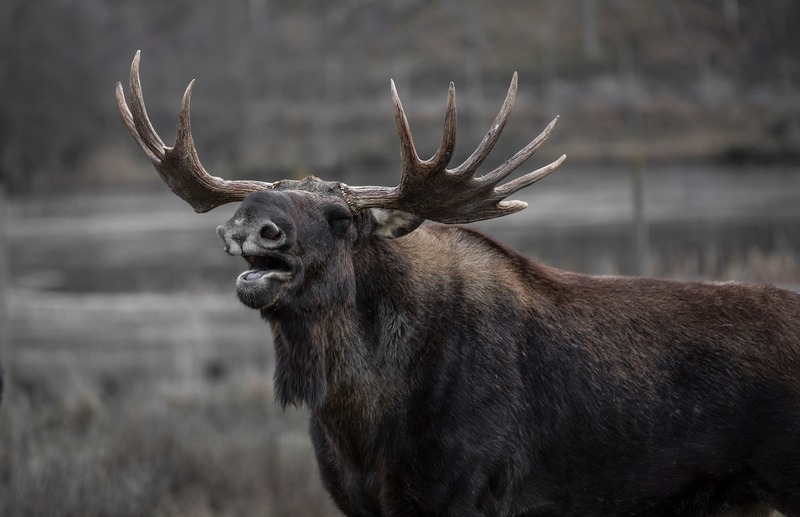 Moosejaw is a reputable and fast-growing outdoor retailer that provides mid to high-end mountain apparel and outdoor equipment.
Founded in 1992, the company has been delivering quality products to its customers for over two decades. Moosejaw is both an online and brick-and-mortar store that specializes in outdoor recreation apparel and gear, including hiking boots and shoes, running shoes, men's and women's clothing, and more.
Moosejaw's affiliate program is available on FlexOffers with a 5% commission rate and a 15-day cookie duration.
The program offers affiliates an opportunity to earn commissions by promoting Moosejaw's products through their website or blog. By joining the affiliate program, affiliates can earn a commission on any sale made through their unique affiliate link.
5% Commissions
15-Day Cookie Duration
Everlast Climbing
Everlast Climbing is a company that specializes in providing indoor and outdoor climbing walls, handholds, and accessories.
Their products are aimed at schools, camps, parks, hospitals, and private homes and are designed to improve youth fitness through climbing programs. The company was founded in 1991 and has since become a part of PlayCore, offering climbing walls and fitness products that meet physical activity guidelines.
Everlast Climbing is committed to promoting physical activity through climbing and addressing the increase in overweight/obese youth and related health risks. Their staff provides exceptional customer service, on-site training, and curricula to ensure the maximum benefits of their products.
As an affiliate of Everlast Climbing, you will receive a custom promo code to share with your customers or friends. This code offers a 10% discount when ordering online.
As a gym, you can earn a 20% commission on any online sale that uses your code. For individuals not associated with a gym, you can earn a 15% commission.
Joining the Everlast Climbing affiliate program offers a great opportunity to earn commissions while promoting a company that is dedicated to improving youth fitness and health through climbing.
15% Commissions
Cookie Duration: –
How To Start A Rock Climbing Affiliate Website
If you're interested in rock climbing and want to share your passion with others while making money, starting a rock climbing affiliate website can be a great option.
Here are some steps to get you started:
Choosing A Domain Name For Your Website
The first step in starting a rock climbing affiliate website is to choose a domain name.
Your domain name should be brandable and memorable, making it easy for visitors to remember and share with others. NameCheap or GoDaddy are two popular domain name registrars you can use.
I have also written a more comprehensive guide on choosing the perfect domain name for your website here.
Set Up A WordPress Website
Once you have a domain name, the next step is to set up your website.
I recommend using WordPress as your website platform, as it powers over 40% of websites on the internet. It's also easy to use and has a lot of customization options.
For your theme, I recommend choosing GeneratePress. It's super fast, customizable, and receives frequent updates. This website runs on GeneratePress too.
Create Content to Drive Traffic
To attract visitors to your website, you'll need to create content that's informative, engaging, and relevant to your target audience.
Blog posts are a great way to do this, but you can also create content on YouTube or social media to reach a wider audience.
The kind of content you should strive to create are buying guides, reviews, how-to posts, and listicles to name a few.
This content will get indexed in search engines like Google and start bringing traffic to your website.
Monetize
There are several ways to monetize your rock climbing affiliate website once you have traffic.
One of the best ways is to use affiliate programs like the ones listed in this article. Pick 1-2 that you think are reputable and a good fit for your audience.
You can also display ads on your website through Google AdSense or other ad networks. But this method requires lots of traffic for it to pay well.
And that's it!
This was a rather quick overview of how it works, so if you want a more detailed guide;
Start building your Rock Climbing affiliate website for free.
This guide comes with video instructions and all the steps are laid out for you in the simplest way possible.
Make sure to check it out before you go.