Welcome to my Sell For Me Funnel review.
If you have been thinking about buying Michael Bashi's training course, you should read this review first.
I have bought the course, and I also happen to run multiple websites using the same affiliate business model taught in the course. My point is that I'm familiar with Michael's method and know its good and bad sides.
Here's a quick summary;
The one-page website method taught in the course is not something I would recommend for beginners because you will have a high chance of just losing money.
How so?
You're supposed to use paid ads to get traffic.
Don't get me wrong, 1-page websites combined with ads can be incredibly profitable, but they require you to have a specific skill set and lots of money that you probably don't have (at least yet) if you are a beginner.
My advice would be to build cash flow and learn the required skills with other means before you get into one-page websites.
In the rest of the post, I'll go through:
What is Sell For Me Funnel? (Is it legit?)
What does the course teach?
How much it really costs
Is the training enough for you to succeed?
Let's start with a quick summary before the full review.
What Is Sell For Me Funnel?
Sell For Me Funnel is a training course for people who are interested in selling information products and services online with a business model called affiliate marketing.
The course was created in 2017 by Michael Bashi who is an online marketing expert and coach who has had a passion for creating online businesses since a young age. According to him, he has helped more than 14,000 SFMF students over the years.
Affiliate marketing
is a business model that allows you to sell products (both physical & digital) that are created by others. Each sale earns you an "affiliate commission" that is a set % of the final price of every item.
Example: If you are promoting $100 running shoes for 10% commissions, you (the affiliate) will receive $10 for each sale you make. The rest of the money goes to the actual product creator.
Ironically, Sell For Me Funnel is also a funnel itself (nothing wrong with that).
You are offered free training and a $10 course (which you can get for $1) as a trip-wire offer that leads to more expensive products and services inside the course.
I will talk more about those later.
What Does The Course Teach?
The idea of the training is that you will be setting up a simple one-page website that collects email addresses and promotes a specific product from Clickbank. Then you would send follow-up emails to your email list and also promote the product that way.
It's a known and working system for sure, but there are parts in the training that I find problematic (more about this later).
Overall, there are 5 training videos (counting the free training) totaling about 2 hours.
The Free Training
A large part of the free training is pre-selling you the actual training course that normally costs $10 (but you can get it for $1 when you try to exit the site).
The purpose of this free training is to get you invested in the process by teaching you the three rules that are supposed to allow you to become a top-earning super affiliate.
These three rules are:
Find an offer you want to sell
Generate leads around that offer
Pitch your offer
If you have zero clue about the affiliate marketing business and Clickbank, there is some good information on the video.
Mainly what is possible with this type of business model, sorting the Clickbank offers by gravity, and checking the domain age for specific offers. All good advice.
Paid Training
1. Tools & Mindset
The first actual training video is 25-minutes long where Michael tells about the tools and mindset you need to have in this business to succeed.
I do agree with most things he said about the mindset and it is often the first thing newcomers have to correct in their thinking. You basically need to build trust and credibility to go anywhere in this industry.
The tools part was very short.
Michael said that you need:
Then below the video was a list of optin page builders (Lead Pages, InstaPage, Clickfunnels, MegaPhoneApp, OptimizePress WordPress Theme).
The problem I have with this is that the responsibility of research is left to the beginner.
How are you supposed to know what is the best one, how to set up, and even create an opt-in page with these tools?
The reason they are left out?
You can pay so Michael's team does it for you.
2. What To Sell & How
The second training video is around 27 minutes long. It focuses on various aspects of Clickbank and how Michael builds his opt-in page using OptimizePress.
I assume most people following the training will also use OptimizePress, but just be aware that there is no training on how to set up a WordPress website and how to get hosting for it (at the time of writing this).
Here's what you learn in the video:
Creating a Clickbank account
How to find worthwhile products
The meaning of different stats on offers
Where to get your affiliate links
How to build an opt-in page with OptimizePress
Using done-for-you email swipes from the affiliate page
3. Traffic & Automation
The last lesson is divided into two parts. The automation part is 12 minutes and the traffic video is 24 minutes long.
In the automation lesson, Michael shows how to find the affiliate page for Clickbank products and how he creates an email campaign using the ready-made email swipes.
In the previous lesson Michael mentioned that he would go a little deeper on how to write email follow-ups, but apparently this is not the case. He simply shows how to copy & paste the email swipes from the affiliate page to the email campaign.
Well, this doesn't help people to learn how to actually do it themselves. Although, he did say that this is not an email marketing course, and I can see that.
I don't think it's ever a good idea to use ready-made email swipes since everyone is using them. They have no personality and are often straight-up purely promotional. It means they don't work very well — at least that is my experience with them.
The traffic lesson is all about paid ads and where to buy them.
The paid ad sources were:
Warrior Forum banner ads
BuySellAds
Udimi (solo ads)
Bing Ads
I'll give my thoughts on paid ads further down below, and why it's not necessarily a good idea for beginners.
Microsoft Advertising PPC Training
When you buy the course, you also get Michael's Bing ads mini training course for free.
If you have never used Microsoft Ads (former Bing ads) before, it's a great introduction to the platform and shows how to set up your first PPC campaign the correct way.
I run my Microsoft ads pretty much the same way that the course teaches.
How Much Does It Really Cost?
The front page of Sell For Me Funnel is offering you free training, but it's not as cheap as you might think (at least at the time of writing this).
The basic training course is selling for $10, but you can actually get it for $1 if you try to exit the site (never been a fan of this stuff).
If you don't want to do any of the work involved (research, setting up the funnel, copywriting, emails) then you can pay a one-time payment of $97, so Michael's team will set everything up for you.
When you log in to the course for the first time, you can get the funnel done for a 50% discount ($47) in the first 3 days.
And since the course focuses on paid ads to get traffic, you can expect to spend a lot of money on testing. I would say $500 will get you started but the more you have the better.
Is The Training Enough For You To Succeed?
If you are completely new to affiliate marketing and don't intend to pay Michael's team to do the funnel for you, you may have a hard time figuring things out.
You probably have no idea how to write copy, what opt-in page builder to get, how to do email marketing, etc.
The training doesn't teach you these things in detail, and without knowing them you are basically running blindfolded. Add paid ads to that and you are also losing money.
Even if you pay to get the funnel done for you, you still don't know how things work.
This is not how you build a sustainable business.
Why I Don't Recommend 1-Page Websites For Beginners
The main problem here is the paid ads.
When you are dealing with paid ads without any marketing knowledge and a deeper understanding of the ad campaigns, you are playing with fire.
The PPC world is full of chaos, and if your marketing and ad targeting are not on point, you will most likely lose money.
In fact, most ad campaigns start off by losing you money until you get the targeting right.
But if you have the funds and are not afraid to lose money while testing, feel free to get into one-page websites. They are risky and often unstable, but arguably one of the fastest ways to make money when you get it right.
My Recommended Alternative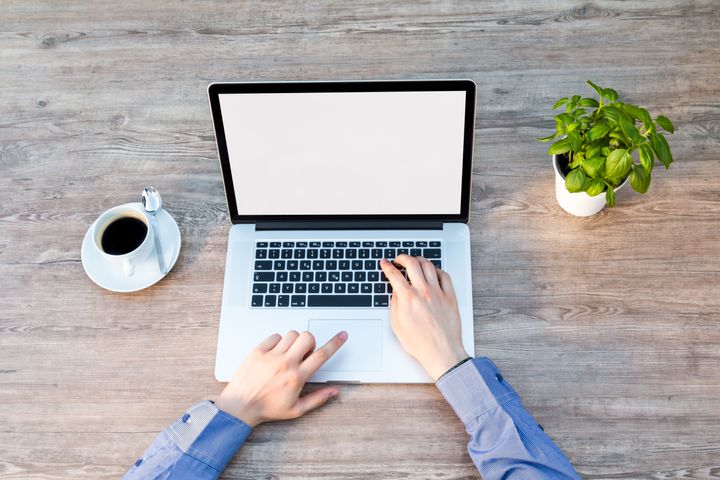 There are many ways to do affiliate marketing that doesn't involve one-page websites or spending a fortune on ads.
You are much better off building something sustainable that can pay you for the rest of your life. I can tell you right now that one-page websites are not that and often have a limited lifespan.
Instead of building one-page websites, I would advise building websites that have many pages.
By creating "normal" websites you are building an actual sustainable online business and in the process, you are honing your marketing skills — the skills that make you money.
Learn the skills first, and then play with the risky stuff.
If you want to start building a money-making website that doesn't require you to spend money on paid ads, you can get started for free with this course.
That's all from me.
I'll leave you to it.