Would you be interested to earn… bananas?
Not real bananas, but digital bananas that can be exchanged for prizes or money.
All that just by playing video games or doing simple tasks.
That's what Bananatic is all about, and you are probably already wondering if it's worth joining or if the platform is even legit.
My Bananatic review will show all you need to know about this earning opportunity.
Some things to look forward in this review:
What is Bananatic? (Is it legit?)
How can you earn bananas?
How can you get paid?
Some pros & cons (& customer complaints)
Is it worth joining?
And as always, I'm going to show you a better-paying alternative that I've been using for the past three years.
Let's peel this banana and see what's inside.
Bananatic Review Summary
$0
Earning Potential

Payment Systems

User Experience

Offer Providers
Bananatic Review TLDR;
Collect bananas from various methods and exchange them for digital rewards or money
Reputable company (4.8 out of 5 rating on TrustPilot)
Multiple ways to earn bananas
A very comprehensive list of prizes
Quest tracking & the screenshot system is a hassle
Can be time-consuming with low earning potential (there are better alternatives)
What is Bananatic?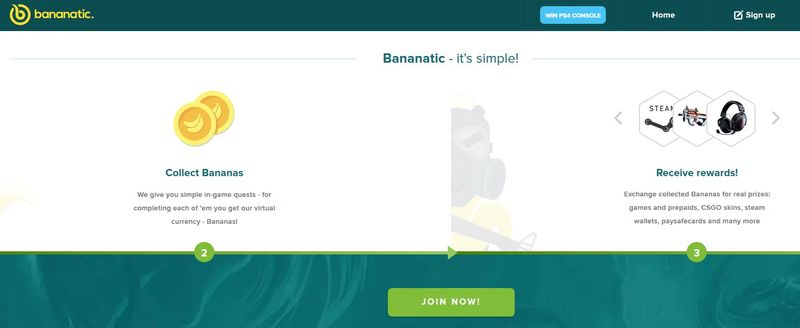 Bananatic is a gaming-related GPT-site (get-paid-to) where your goal is to collect virtual currency called bananas by completing various tasks on the site.
Once you have collected enough bananas, you can then exchange them for different prizes.
Some of these prizes include:
Gift cards
Prepaid cards
Games
CS:GO skins
PayPal cash
How do you collect bananas then?
The main attraction inside Bananatic is to play popular video game titles and complete something called "game quests" to earn bananas. To clarify; those game quests are not the same as in-game quests, but I will explain this in more detail soon.
Bananatic is mainly a gaming site, but there are also many "traditional" ways to collect bananas such as:
Offer walls
Downloading apps
Watching YouTube videos
Writing articles or recording videos
The referral program (& much more)
Each method rewards a different amount of bananas, and I will explain the earning potential of each in more detail further below.
Sounds simple enough, right?
Is Bananatic Legit?
You may be wondering how legit Bananatic really is, and if they are even going to pay for your efforts.
It's a valid concern since the "make money online" space is full of minefields, and this includes GPT-sites as it doesn't take a scientist to set one up.
Fortunately, I can say that Bananatic is legit, and they do pay for your efforts.
The company behind Bananatic is called Sedoc LLC, which resides in the US and is run by Michal Jedrzejczak. He has been running the company and Bananatic for the past 5-6 years.
I actually reviewed Michal's latest GPT-site called Prizes Drop a few days ago if you want to check that out.
And in case you have never heard of Sedoc LLC, it has been reviewed 3,162 times on Trustpilot and is rated "Excellent" by 86% of its users. Their overall rating is 4.8 out of 5, so the majority of reviews are positive.
They are most definitely legit. You can almost always tell from customer feedback when a company is doing shady business and not paying their customers. This doesn't seem to be the case with Sedoc LLC.
Who Can Join Bananatic?
Anyone can join Bananatic.
There are no age or geographical limitations on who can join.
However, It's worth noting that some 3rd-party applications inside Bananatic may have age restrictions, or they may have limited opportunities in specific countries.
For example, PayPal requires you to be at least 18 years old if you want to cash out your earnings through them. Some browser minigames also require you to be at least 16 years old. And if you do offer walls, you may have fewer or more opportunities available to you depending on where you live.
How Can You Get Started With Bananatic?
Getting started with Bananatic takes a few minutes at most.
You can start by pressing the big "Join Now" button on the front-page.
Then you can register an account with your email, or you can log in with your Facebook or Google account as you can see below.
After that, you need to enter a name for your hero and choose a gender (yes, your hero is a banana and you can customize it later).
Next comes a short tutorial on how the site works, so just follow along with it.
During the tutorial, you will also be showed possible rewards you can pick with your bananas in the future.
At the end of the tutorial, you can choose a game if you wish to get started with the "game quests" I briefly mentioned earlier.
The Bananatic Mobile Phone App
It's also possible to download the "BananApp" if you wish to use the site on your mobile phone.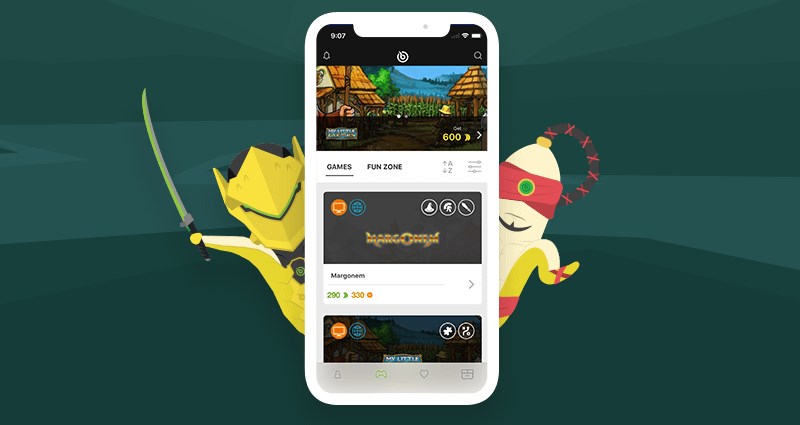 This is handy if you are for example commuting and have nothing else to do, you can then whip out your phone and start earning bananas.
The app is currently available for Android phones on the Google Play store. It was also available for iOS but apparently, it has been removed from the app store, at the time of writing this.
How Can You Earn Bananas?
Now I'm going to show you the different methods you can do to earn bananas, and what kind of earning potential comes with each method.
Each banana is valued at $0.002, so if you collect 5,000 bananas, that would be roughly $10 judging by the prize values.
Game Quests
Game quests are one of the main attractions inside Bananatic.
These allow you to earn bananas by playing popular game titles and completing specific quests related to the game.
At the moment, there is a list of 372 different games, but currently, only 10 of them have active game quests available on them.
The quests and games change from time to time depending on the current running promotion.
Those 10 games are not some browser minigames (they have those as well) but "full" and popular game titles you might have heard about already.
Lineage 2 is one of them, and I think I understand now why it still has an active player base after 17 years. It's partly thanks to sites like Bananatic who promote them.
Out of those 10 games, five are playable in your browser and the other five require you to download them on your PC (or Xbox/PS4).
Here you can see what the game quests look like: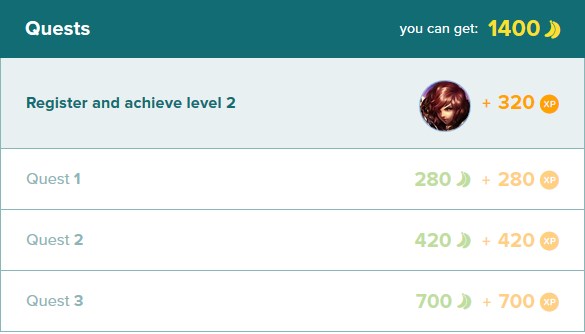 Now, while playing games is a fun and semi-effortless way to earn bananas, there's a hassle you need to deal with to complete some of the quests.
They require you to take a screenshot to prove that you actually have completed the quest.
And with that comes annoying waiting times since they have to manually review your screenshot before they reward you with bananas. People have said it can take up to 48 hours.
If you complete all the quests on all games, you can earn up to 14,290 bananas with the currently running promotions, at the time of writing this. That is close to $30 judging by their gift card prizes.
Browser Minigames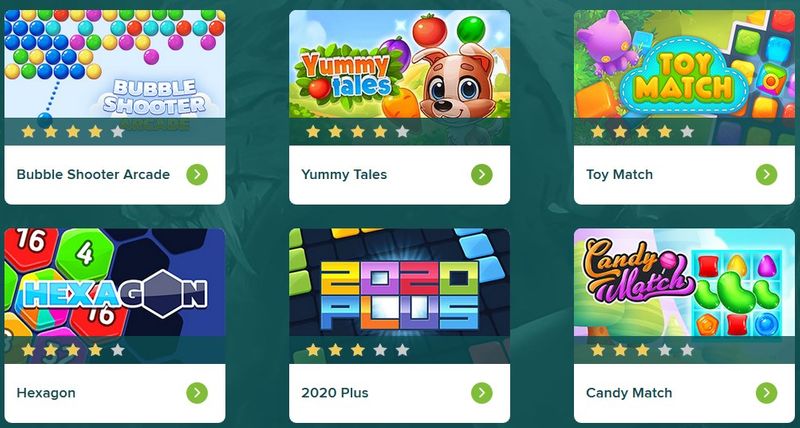 As the name suggests, these are very simple and small games you can play on your browser on Bananatics.
Every once in a while you will be hit with an advertisement, and you can receive bananas for clicking these ads. And the higher level you reach in these minigames, the more bananas you will earn.
Now, I have to admit that I couldn't fully get these minigames to work and show me ads even though I disabled my ad blockers.
That's why I can't really tell you about the banana earning potential, but if I had to make an "educated" guess based on past experiences, you won't get too many bananas with this method. I could be wrong though.
Offer Walls
Offer walls have a wide variety of tasks that you can complete for points. These tasks can include anything from completing surveys, installing mobile phone apps, watching videos with ads, trying out free trials of products, and even gambling.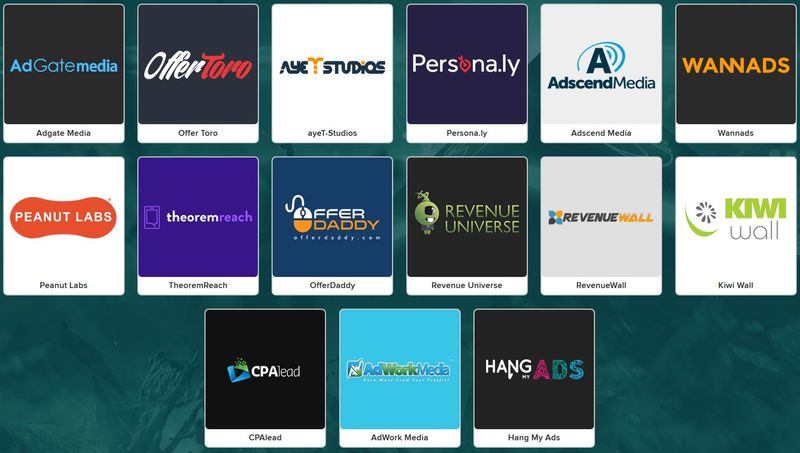 It is no surprise that Bananatic has the same offer wall as Prizes Drop since they are managed by the same company.
There are 15 different offer providers, and most of them are recognized brands and a few that I haven't seen before.
Every offer provider has around 10-50 tasks you can complete for bananas, and since there are 15 providers, you are not going to run out of tasks for a while (if ever).
The tasks can reward you anywhere between 3 – 20,000 bananas depending on the difficulty of the task.
Generally the more bananas a task rewards, the more it requires from you. This can be either time or money.
A good rule of thumb is that any task rewarding more than 4,000 bananas will most often require you to spend money.
That's why you should always read the task requirements carefully, so you don't waste time on tasks that require money from you.
And if you decide to do tasks that require you to sign up for a free trial, always remember to cancel the trial before it ends, otherwise, you will get billed and "lose the value" of your bananas.
Banana TV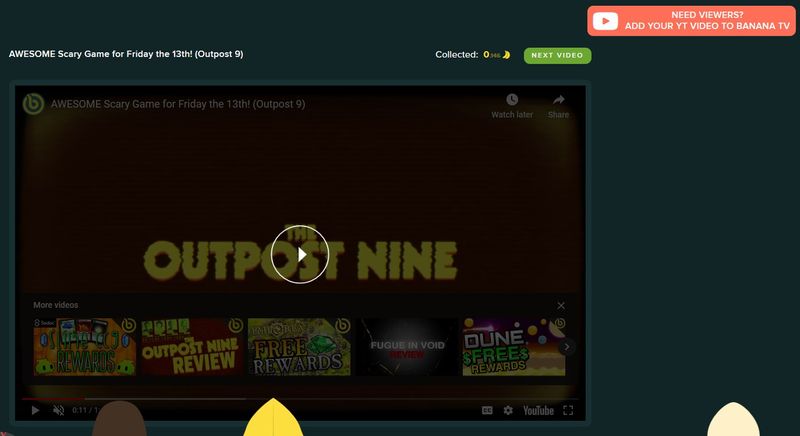 This one allows you to watch YouTube videos and earn bananas. It's very simple and straightforward.
The interesting part is that anyone can add YouTube videos to Banana TV if you want to generate views. You simply pay for views with the bananas you've earned, and then a small portion of those bananas gets distributed for people as a reward when they watch your video.
So far, all videos seem to be from Bananatic's YouTube channel, and they are mainly game trailers and reviews.
It's a semi-passive way to gain bananas since you can mute the video and play it on the background, so it won't bother you.
The downside is that you need to manually play the next video, so it requires a small effort on your part. Most videos are between 1-2 minutes long, with occasional longer videos.
The earning potential is not very good with this method. You can earn 1 banana every 5 minutes if you don't waste time in between videos.
Bananapedia
Bananapedia is a place where users can write articles or record videos to earn bananas.
The articles and videos need to be about a specific game that you are free to choose from a list.
There are three categories of articles you can write about:
Guides
Reviews
And tutorials.
Something worth noting is that you can't simply copy-paste stuff from the Internet to make your articles since the copyright laws apply here as well. You'll get banned if you do so.
There are three tiers, and each higher tier rewards you more bananas for the articles you write.
Here you can see how much you earn per article for each level:
You can't really earn very much at a basic level compared to the effort you need to put into your articles, but I can also imagine the barrier not being very high either.
Being a master article writer seems to reward a decent amount of bananas, but I think if you reach such a level you should already consider working for real money rather than bananas.
Partner Shops
Another way to earn bananas is to spend money on partnered shops.
There is currently one partnered shop called GameVikings.com which is similar to G2A.
Both are digital marketplaces for reselling cd-keys for games.
I'm not a huge fan of sites who sell recycled cd-keys for games as there is a good chance to get scammed (speaking from personal experience btw).
You can earn 4 bananas for every euro you spend on GameVikings.
To make this work properly, your email needs to be the same in both Bananatic and GameVikings.
Once you order something, you need to insert the order number to a form in Bananatic's side to earn bananas.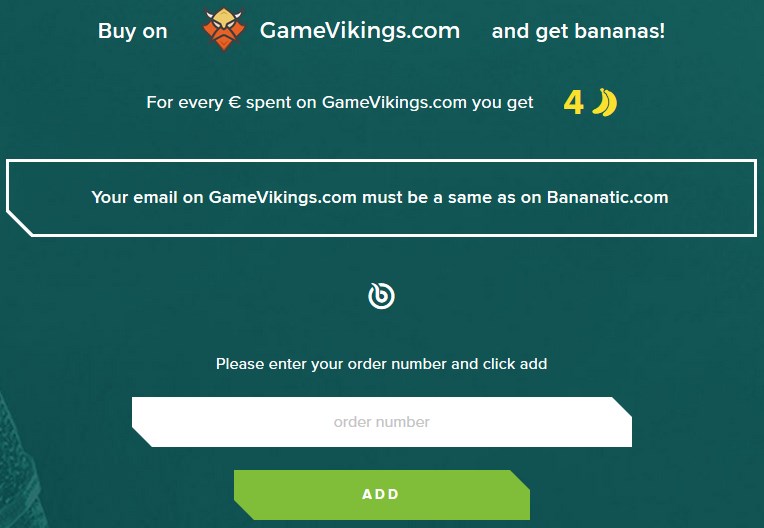 The Referral Program
Bananatic has a referral program just like most GPT-sites. It's a passive way to earn bananas by referring people to join the platform. This is done by sharing your unique referral link.
When someone joins the platform through your links and earns 500 bananas, you get rewarded $1 which equals 500 bananas.
How it works is not explained at all, but I assume you earn $1 only once when your referral reaches the 500 banana threshold.
It would be better if the system was percentage-based just like in most referral programs. That would allow repeated earnings from your referrals when they earn bananas.
If you want to get the most out of referral programs, you should have an audience whom to promote your referral links. Promoting stuff like this can actually earn you a full-time income when done correctly, and it is something I actually do with my online business.
It's also called affiliate marketing and I have written a quick summary of it.
Bananabet
Of course, it wouldn't be a proper GPT-site without a bit of gambling, right?
Bananabet gives you a chance to win any prize from the selection with the fraction of what it costs — or you could lose and someone else wins the prize.
You start either by creating a table and choosing the prize you want to get, or you join someone else's table.
Let's say you create your own table, and choose a random steam key that costs 250 bananas.
To join the draw you have to bet 1/5 of the prize cost (50 bananas in this case) and wait until 5 other people also pay 50 bananas and join the table (you can buy multiple seats for yourself for a better chance to win).
The draw starts once the last person joins the table.
It's basically an automatic dice roll game and whoever rolls the highest wins.
Most prizes people seem to go after are CS:GO skins, random steam keys, prepaid cards, and banana customization stuff.
Leveling Up Your Banana
Do you remember how I mentioned having to choose a name and gender for your banana hero?
There is a whole leveling and customization system built around your banana hero. I have seen a very similar system in another GPT-site called Gamermine.
The idea is that the higher level your banana is, the more bananas you can earn from activities.
You can level up your banana hero by doing game quests and other activities that grant experience points.
It's an engaging system for sure but I think it is a work in progress as there are features that completely lack explanations, and there seems to be no benefit to leveling your banana at the moment.
For example, I have no clue what these are supposed to be:
Maybe they will finish the system in the future.
How Can You Get Paid In Bananatic?
Bananatic has one of the most comprehensive prize lists that I have seen so far.
Many of the prizes are related to gaming, it is a gaming-related site after all.
You can get paid in gift cards, prepaid cards, games, CS:GO skins, and even cash through Paypal.
There's even in-game currencies but they are temporarily unavailable.
Here you can see the prize categories:

You will receive most rewards to your email, expect if you decide to get paid through PayPal.
I'm not 100% sure but I think Bananatic follows the same payment schedule as Prizes Drop does. What I mean is that PayPal payments are only paid up to 5th day of each month. It means you may have to wait a few weeks for your money to arrive if you request a cash out in the middle of the month.
Also if you decide to exchange your bananas for cash, there's often a small transaction fee.
Are There Any Customer Complaints?
There are some complaints, but nothing major that would affect the credibility by a lot.
Here I have gathered some complaints that I found.
Not Receiving Bananas
Some people have reported not receiving bananas for completing tasks inside offer walls.
This is actually pretty common with GPT-sites in general, but the problem is not typically the GPT-site, but the 3rd-party offer providers and their clunky integrated systems.
There are many reasons someone might have not received their bananas, it's a good idea to contact the support so they can look into it and possibly give you the bananas.
Screenshots Disapproved
This one is also very dependent if the user did everything correctly.
Not everyone is as technically skilled, so they may have missed things they need to have in the screenshot.
It's important to check what you need to include in your screenshot, so you can receive your banana rewards
Quest Tracking Not Working
This one is annoying, and it also happened to me.
The tracking for some game quests does not always start tracking your progress.
People have reported that they had to register 3-4 times before it started working for them.
Be sure to disable adblockers and similar extensions if you have a hard time getting it to work.
Slow Customer Support
There were also some complaints about support taking 3-4 days to respond.
I don't have personal experience with their support, but I can imagine there are times when the support is having a hard time keeping up.
On contrary, there was also good feedback the support had answered fast.
Is The Support Any Good?
As I researched Bananatic, I saw on many occasions how the customer support answered the customers' questions.
Overall, they were professional when answering, even when the customer gave harsh feedback.
However, I'm not very impressed with how they've handled their app store customer support on the BananaApp.
I just don't think this is the correct way to address your customers despite how wrong their opinion may be.
You be the judge (am I nitpicking?):
Pros & Cons Of Bananatic
Pros
Comprehensive Prize Selection
Multiple Ways To Earn Bananas
A Very Engaging Site
Cons
Lack Of Game Quests
Sending Screenshots Is A Hassle
Low Earning Potential
Is Bananatic Worth Joining?
I would say the main incentive to join Bananatic is to redeem gift cards and other digital rewards. Especially if you don't want to spend money (or don't have money) for some digital products.
If you are looking to join purely for the money, then I would say it is not worth it.
It's not that there is something wrong with the site, but GPT-sites in general are not very good income sources.
I have used similar sites in the past to make money, and I can say that you will burn out if you do it for the money.
The amount of time and effort you need to invest in grinding games and offers is not worth it. It gets unbelievably boring, grindy, and repetitive after a while, and in the end you earn small supplement cash at best.
That is the reason I have moved to better-paying alternatives which there are plenty of.
If you feel the same and would like to start earning dollars instead of cents, I have a worthwhile alternative for you.
See How I Make Money Online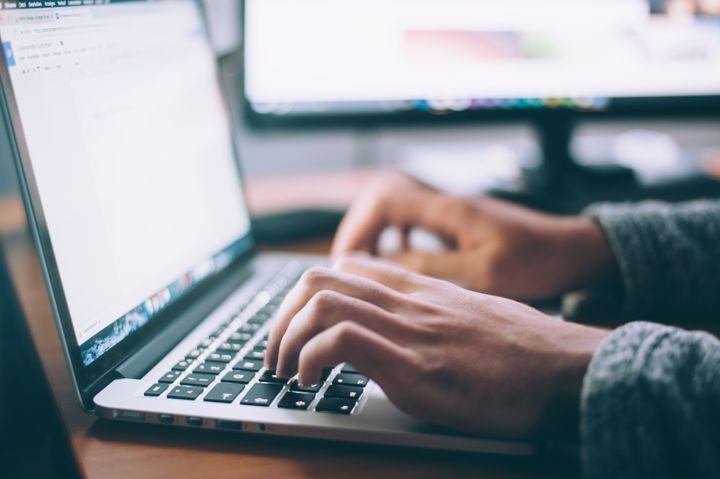 Now, let me show you the better-paying alternative I was talking about — it's not related to rewards sites though.
I do something called affiliate marketing.
Basically, I create simple websites that generate me money each and every month without much attention from me once the work is done.
It may sound intimidating and hard to do, but it's actually not.
You don't need any coding or special skills.
If that sounds interesting and something you'd like to try out;
You can get started for free with this affiliate training course.
Thanks again for reading my Bananatic review, and I hope it was helpful.
If you'd like to ask questions or if I got something wrong in the review, feel free to drop a comment below.
Talk soon.