If you're looking to make money while promoting a healthy lifestyle, then calisthenics affiliate programs are the perfect way to do it.
It's a wildly popular form of exercise, and there are many affiliate programs that allow you to promote hot new calisthenics products & services to earn commissions.
You could promote these products on your website, YouTube, social media, email, or any platform you prefer.
Below you can find some of the best brands to partner with, including a guide at the end of this post on how you can start building your own money-making (calisthenics) affiliate website.
Ready to dive in?
You may also be interested in these affiliate programs: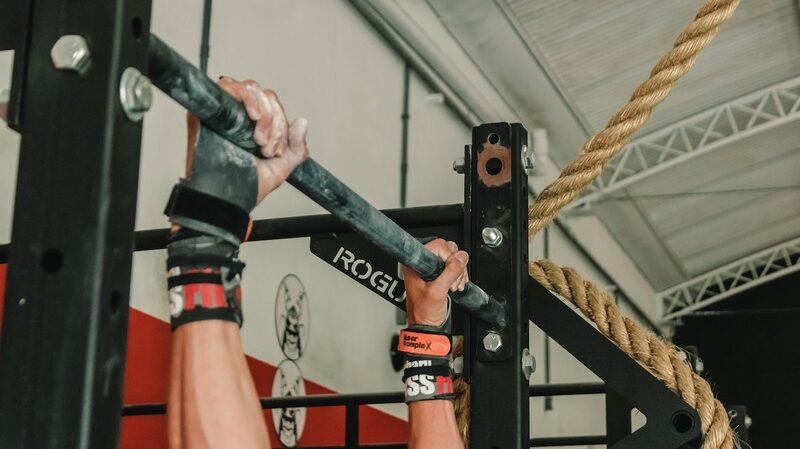 7 Calisthenics Affiliate Programs To Promote
Calisthenics Lifestyle
The Movement Athlete
School Of Calisthenics
Pullup & Dip
Rubberbanditz
Gravity Force Training
Amazon
Calisthenics Lifestyle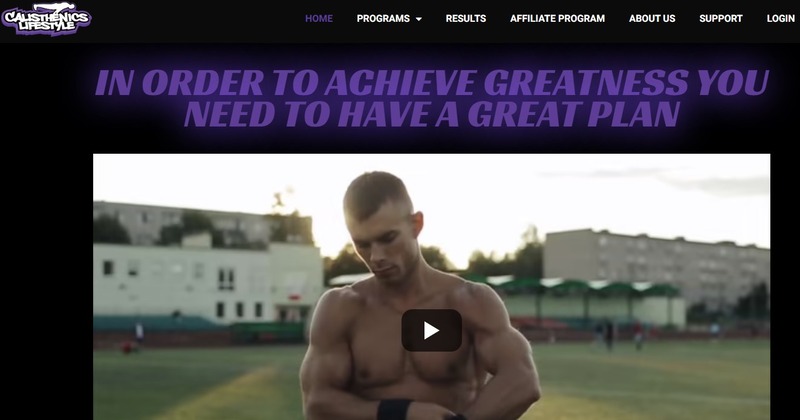 Calisthenics Lifestyle was founded in 2015 by Pavel Rachev and they offer various workout and nutrition plans for men and women.
Their mission is to help people live a better and healthier lifestyle. To do this, they've crafted 2 courses with the help of nutrition specialists, calisthenics & gym trainers. The courses are designed for both beginners and advanced athletes.
Both men's and women's course costs $57, and as an affiliate, you can earn 25% commissions on them. This means you can earn $14.25 per sale.
And since these are digital products, you can promote them to worldwide audiences without having to worry about shipping restrictions and other headaches.
You can become an affiliate for this brand by registering an affiliate account on their website.
25% Commissions
Cookie Length: –
The Movement Athlete
The Movement Athlete is a bodyweight strength training program that helps you build muscle and lose fat at home. So far, they have over 50,000 happy customers.
The program is built into a mobile app that uses AI to create personalized training programs for you. In every workout, you'll be pushed a little bit more than last time, unlocking new strength, flexibility, and mobility levels.
With the mobile app, you also see visual progress tracking and get access to a community as well as support, accountability, and mastery systems.
The app comes with a 7-day free trial, but eventually costs:
$24.99/month
$49.99/3 months
$159/year
Or $599 lifetime premium access.
As an affiliate, you can earn 20-50% commissions on these plans. They don't mention it anywhere, but if you can earn recurring commissions from these, this could be a lucrative brand to promote.
You can become an affiliate for them by creating a simple affiliate account on their website. They're specifically looking for affiliates who share the same values as them. You can read more about this on their manifesto page.
20-50% Commissions
45-Day Cookie Length
School Of Calisthenics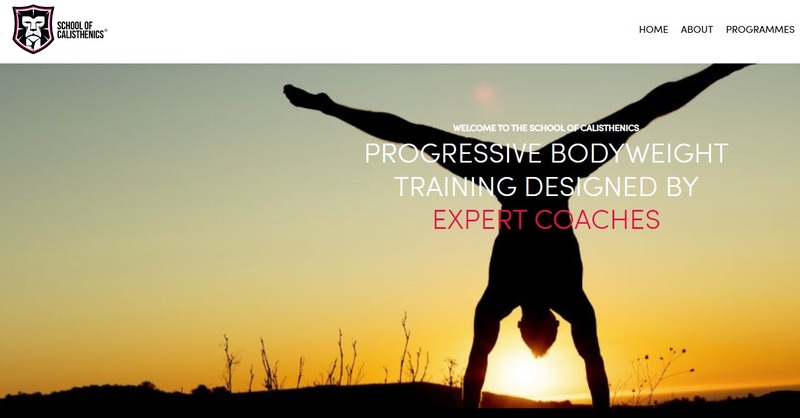 School Of Calisthenics was established in 2016 by Tim Stevenson & David Jackson. They sell online courses and classes teaching progressive bodyweight training and more.
To get access to the courses, you need to subscribe to the service which costs:
Although, you can try it out with a 7-day free trial before you commit. You can also purchase individual programs for $99 and keep them for a lifetime.
One great benefit of promoting this brand is the potential for earning recurring commissions from the monthly/yearly subscription plans. Despite that, the 10% commission rates are a bit on the lower side when it comes to digital products.
If you want to start promoting this brand, all you need to do is create an account on their website. It's free and everyone gets accepted.
10% Commissions
60-Day Cookie Length
Pullup & Dip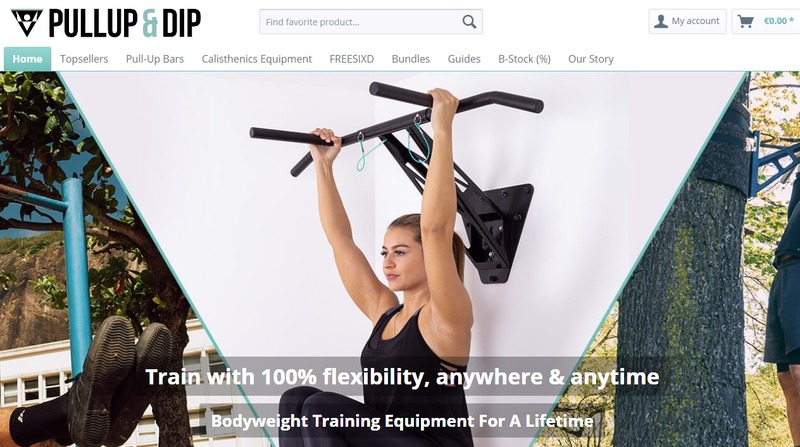 Pullup & Dip is a German startup founded in 2016 that sells pull-up bars and calisthenics equipment to athletes around the world.
Their flagship products are mobile pull-up bars that can be used for both indoor and outdoor purposes. On top of that, you can find almost everything you may need in calisthenics; resistance bands, ring sets, wraps, mats, gloves, and more.
They offer worldwide shipping and have over 250,000 customers in 70 countries. This also means you can promote to global audiences as an affiliate.
Some downsides are that commissions are paid out quarterly which can take time before you see your money. Becoming an affiliate is as easy as filling out a simple application and waiting to get accepted.
10% Commissions
30-Day Cookie Length
Rubberbanditz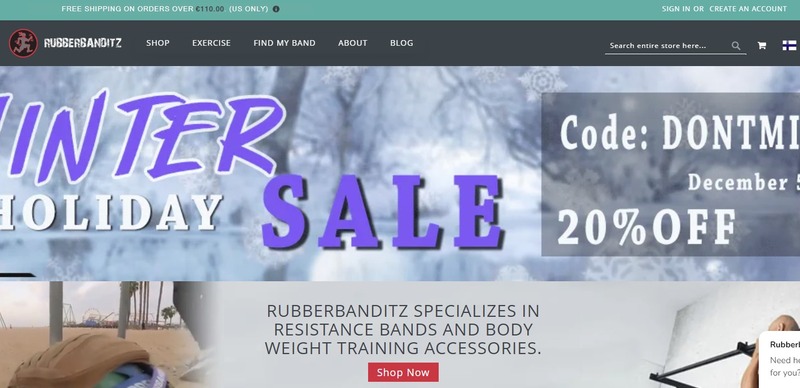 Rubberbanditz is an online store that sells resistance bands and calisthenics accessories such as:
Parallettes
Pull-up bars
Guides
rings & straps
Mats, bags, & foam rollers
They offer worldwide shipping and people living in the US can also get free shipping on orders over $60.
Their affiliate program is implemented through the AvantLink network. They offer great commission rates (15%) when it comes to physical products and the cookie duration is not bad either.
AvantLink will also supply you with promotional material such as banners and creatives.
15% Commissions
90-Day Cookie Length
Gravity Force Training
Gravity Force Training is an Italian online store selling unique suspension training tools for action sports and fitness.
It was started by Andrea & Luca Mainini in 2016 as a crowdfunding project on IndieGogo.
One of their product categories is related to calisthenics and you can find two products:
G-Force Ring Dream Machine ($225)
G-Force Gymnastic Training ($389)
+ Expansion kits for these devices.
They offer worldwide shipping so you can promote these to global audiences. The average order size is 300 Euros and with 5% commissions for affiliates, your average sale is around 15 Euros.
The commissions are paid monthly via PayPal and you need to own a G-Force product to become an affiliate.
The commission rates are not the highest here, but at least the products are quite unique so this could be an interesting brand to promote.
5% Commissions
Cookie Length: –
Amazon

Amazon is the cookie-cutter option if you can't find any other interesting brands to promote.
They have a great product selection when it comes to calisthenics and people trust buying from there which makes it easier for you to get sales.
You also get credited for other random items in the customer's cart which can add nice boosts to your income.
3% Commissions
1-Day Cookie Length
How To Start A Calisthenics Affiliate Website
Starting a calisthenics affiliate website is a fun way to share your hobby with other like-minded people and earn money in the process.
And you may be surprised, but it's not that hard either.
First, you need to decide on a niche. Calisthenics is a good starting point, but you need to narrow it down to a specific target audience.
This could be beginner calisthenics or advanced calisthenics, or perhaps you want to focus just on product reviews. You can always change it later, so just pick one to start with.
Next, you want to choose a domain name for your website.
You're good to go as long as it's easy to remember and relevant to your niche. You can find domain names on places like NameCheap or GoDaddy. I have also written a detailed guide on domain names if you're interested.
After you've chosen a domain name, it's time to set up your website. I highly recommend you choose WordPress as your content management system because most hosting services (like BlueHost) allow a simple 1-click installation for it.
After that, you need to create content to attract traffic.
If your niche is beginner calisthenics, you could create beginner guides on how to get started, common mistakes, tips & tricks, product reviews, and more. Perhaps you could touch the nutrition side of it as well.
Your published content will then get indexed on search engines like Google and start driving traffic to your site. This is when you can join the above-mentioned affiliate programs and start monetizing your content.
From there on, it's just about making more content to increase your earnings.
If this sparked your interest and you'd want to see how to do this step-by-step, make sure to click the button below for a more detailed guide.
I highly recommend you check it out before you go.