Fitness and fashion go together like bread and butter.
In recent years, this has become even more apparent with the rise of a trend called activewear; clothing combining style, comfort, & practicality when it comes to exercising and outdoor activities.
Today, I've compiled a list of 10 activewear affiliate programs for you to join and promote.
These are some of the trendiest activewear brands currently out there so if you're a blogger, Youtuber, or any content creator, you can use these programs to earn great commissions.
You may also be interested in these affiliate programs: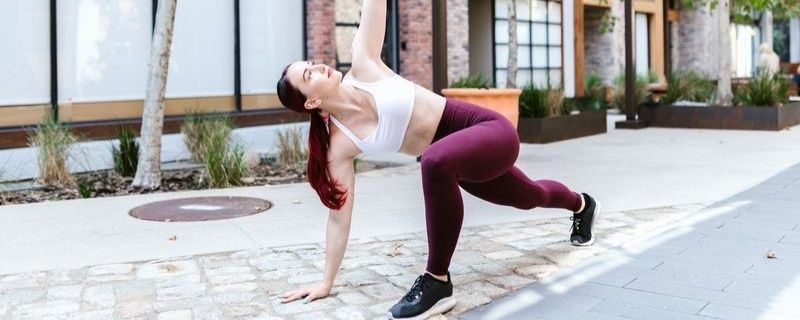 10 Activewear Affiliate Programs To Promote
Fabletics
Sweaty Betty
Reebok
Under Armour
Nike
Adidas
Onzie
Girlfriend Collective
Love Fitness Apparel
Janji
Fabletics
Fabletics is a global activewear brand founded by Kate Hudson and they're best known for their "fitness-meets-fashion" mentality.
They're offering a $54.95 subscription service for activewear enthusiasts where they can get:
20-50% discounts on every item
Free shipping on orders over $49.95
Access to a Fabletics FIT app for workouts
Exclusive products, member credits & much more.
Their affiliate program is managed through the Impact Radius affiliate network and joining them is easy and free.
As an affiliate, you earn a fixed commission for each sale. You can make $2+ for each lead you generate and $15 for every VIP signup purchase. The cookie duration is 30 days where the sale must happen for you to be credited.
Sweaty Betty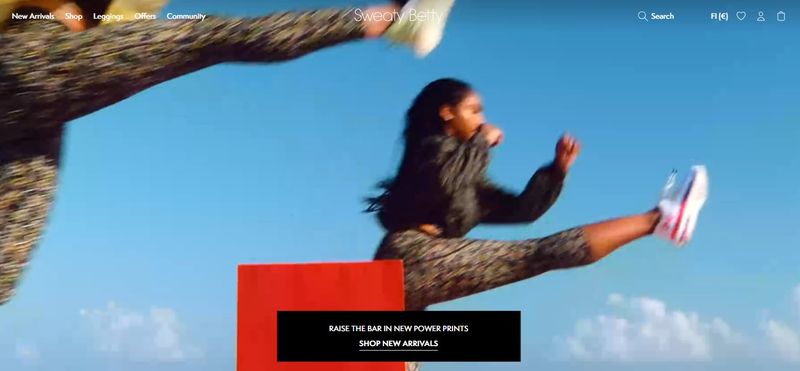 Sweaty Betty is a UK-based company that sells activewear targeted at young women with active lifestyles.
They were founded by Tamara & Simon Hill-Norton in 1998 and were later bought by an American apparel manufacturer called "Wolverine Worldwide" in 2021.
They're known for top-tier quality and a wide range of bum-sculpting leggings.
Their affiliate program offers 12% commissions on sales and you're also provided with banners and a helpful team if you have questions.
According to them, they have a high average order value so you can expect to earn decent commissions if you partner up with them. I can see it happening since some of the leggings go for up to $100 and the customers may buy other stuff in the same order as well.
Reebok

Reebok is a global footwear and apparel company selling sportswear for men, women, & kids. They're also a subsidiary of Adidas.
The company was established in 1958 and with such a long history they have managed to create quite a large product selection for you to promote.
Their affiliate program is managed through the ShareASale affiliate network which is free to join. They offer 7% commissions with a 30-day cookie duration and the average order value is around $100.
Moreover, you are provided a product feed that you can use to showcase products and deals directly on your website. You're also assigned affiliate managers to assist you if needed.
Under Armour

Under Armour is an American company that focuses on making footwear, sports, and casual apparel.
They were founded in 1996 by Kevin Plank and today they're serving a worldwide audience with their products.
Their affiliate program is implemented with the help of the Awin affiliate network. You can earn 5% commissions on all sales with the average order size being $100. The cookie duration here is the usual 30 days.
Awin provides tracking & reporting tools for fine-tuning your campaigns and you're also supplied with new promotional banners each month.
Nike

Nike is a multinational American company that manufactures and sells footwear, apparel, sports accessories & equipment.
Nike is the most valuable brand among sports businesses with a valuation of $32 billion and to no surprise, they market their products under multiple brand names (including their own subsidiaries "Jordan Brand" and "Converse").
They've been in business since 1964, which means they are well-known, trustworthy, and have a loyal client base.
As an affiliate, you can earn 11% commissions by promoting their products. You have a 30-day cookie period to make the sales, and you also get category-specific affiliate banners to use.
Moreover, you get an automated product feed which you can use on your website to promote products and deals.
You can also incentivize your audience to buy through your links with occasional sales promotions, lower free delivery thresholds, and sometimes even fully free delivery.
Adidas
Adidas is the biggest sportswear manufacturer in Europe, and on a global scale, it's second after Nike. They also own Reebok which was mentioned earlier on this list.
The company was founded by Adolf Dassler and is headquartered in Germany. They've been operating their business since 1949 and are recognized worldwide in this day and age.
As an Adidas affiliate, you can earn ~7% commissions on eligible products with a 30-day cookie window. The affiliate program is implemented through the Impact Radius network which also provides tracking & reporting for its affiliates.
If your target audience consists of young adults aged 18-24, you could make great money promoting new trendy Adidas products.
Onzie
Onzie is a US-based company that focuses on selling yoga clothing, workout apparel, and activewear for women. Although they do have a small section of clothing for men.
They were founded in 2010 by Kimberly Swarth and the goal of Onzie is to "inspire playfulness, confidence, and self-expression into every move you make."
Onzie prides themselves on offering high-quality yoga wear that's comfortable in saltwater, chlorine, and heavy sweat environments. Their production is also 99% local to the US.
Their affiliate program is available through the Rakuten affiliate network and they have a 30-day cookie duration.
Girlfriend Collective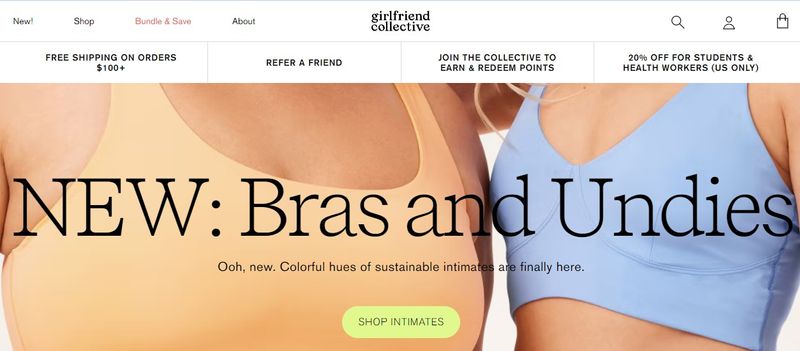 Girlfriend Collective sells high-quality activewear clothes made from recycled materials.
The company is based in the US and was founded by Quang & Ellie Dinh who saw a market gap for more eco-friendly activewear. They say 25 water bottles are recycled for each pair of leggings they make.
If you have an audience with an eco-friendly mindset, this program would be a perfect match to promote and spread the word about recycling.
Their affiliate program is on Impact Radius and you can earn 10% commissions for promoting their products. The cookie period is 30 days.
They also provide occasional exclusive promotions for you.
Love Fitness Apparel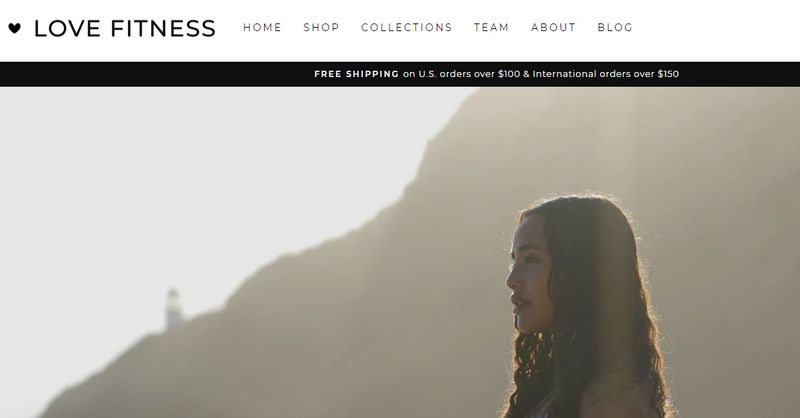 Love Fitness Apparel sells "aloha" inspired fitness clothing where every piece of clothing is uniquely hand-printed with water-based & eco-friendly paint.
They are a Hawaii-based small family business that wanted to reach out to the community and offer trendy & unique apparel for people to enjoy.
The products include leggings, shorts, tank tops, t-shirts, sweatshirts, & much more. And the majority of the products are for women.
As an affiliate, you can earn 10% commissions for promoting these products. And as usual, the cookie duration is 30 days.
Becoming an affiliate is free, but you are required to post 1 piece of content per week and have "@lovefitnessapparel" in your bio if that applies to you.
Janji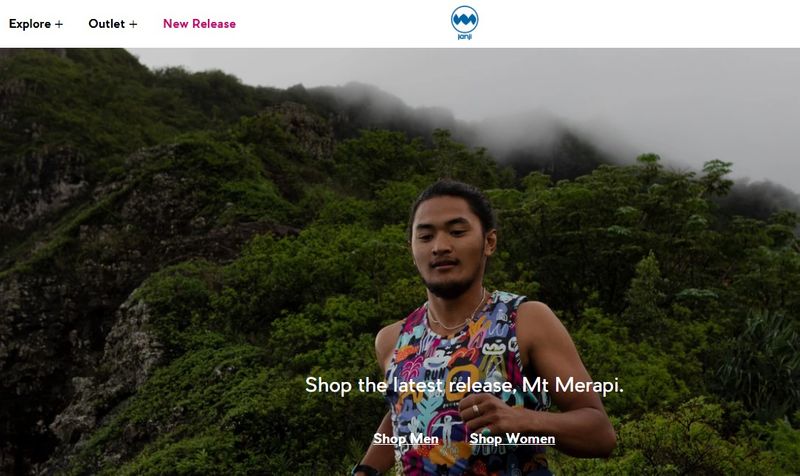 Janji is a US-based clothing company that sells activewear for men and women. Their products are specifically aimed at runners.
Something worth mentioning is that Janji is actively fighting the global water crisis and everything they do is based on ethical practices.
They use environmental-friendly fabrics and they want their products to be free from toxic and harmful chemicals.
Their goals are admirable and this would be a perfect opportunity to promote something that people can get behind and truly support.
Janji's affiliate program is available on AvantLink and they accept publishers from sports, fashion, outdoors, and travel niches.
They offer 10% commissions with a 30-day cookie period. The average order value is $80+ and you get a bunch of banners to use in your campaigns.
How To Start An Activewear Affiliate Website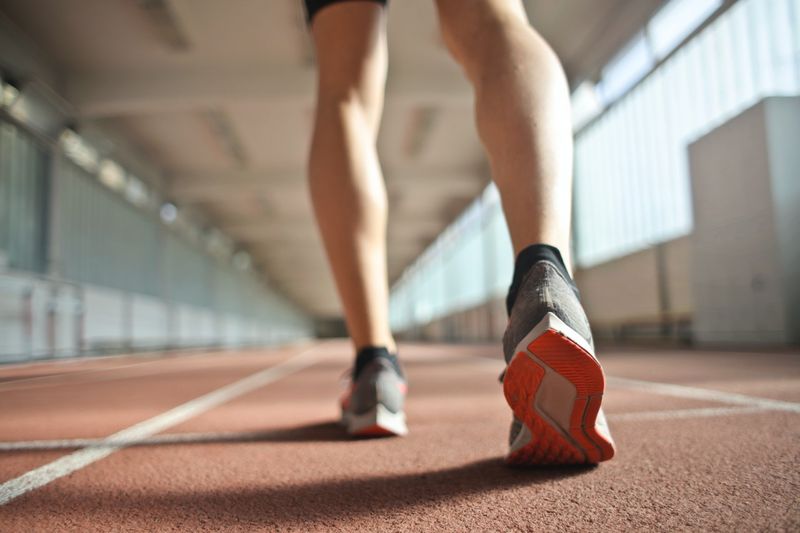 If you already have an engaged audience in the fitness or fashion niche, you probably already know what to do with these programs to make great money.
But if you're entirely new to affiliate marketing and would like to learn to make money with your very own affiliate website;
Then I suggest you take a look at this free resource.
It's the same place I used to learn about affiliate marketing so I can highly recommend it.
And if you want to find more activewear affiliate programs, you can refer to this guide.