Are you interested in promoting hearing aid devices and earning some phenomenal commissions?
If you have a website, social media, or YouTube channel (or if you want to start one), you can start promoting these 10 hearing aid affiliate programs to make a positive change in people's lives all the while making a great business out of it.
At the end of this post, you'll also find resources if you want to learn how to get started in affiliate marketing to promote these programs successfully.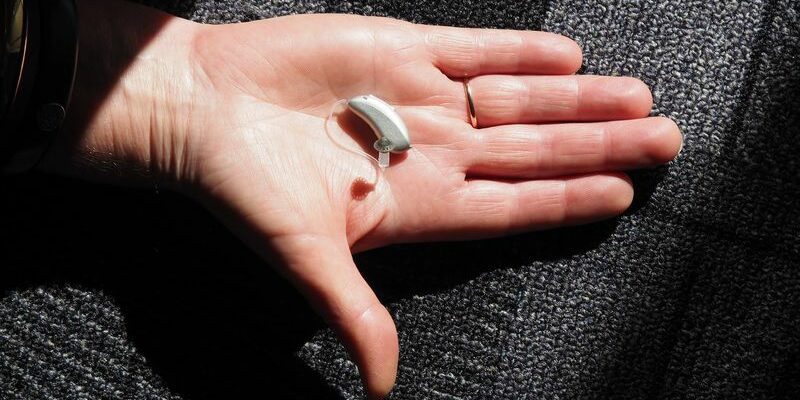 The 10 Best Hearing Aid Affiliate Programs In 2022
MD Hearing
Hearing Direct
Hearing Aid Accessories
Hear
Advanced Hearing Technologies
Discounted Hearing
Otofonix
HearMore
Lexie Hearing
Ear Gear
MD Hearing
MD Hearing sells affordable hearing aid devices and they're the largest direct-to-consumer seller of hearing aids in the US with over 13 years of experience.
The products are medical-grade, FDA-registered, and designed by doctors & audiologists. They have also sold over 500,000 hearing aid devices in the US.
These hearing aid devices cost between $300-$600, and they're in the perfect price range for affiliates to earn decent commissions with the starting commission rates of 15% in their affiliate program.
This means you could earn between $45-$90 for every sale you make through your affiliate links. The bottom range is probably even higher because the average order value is $500+ making your average sales closer to $75-$90 per order.
What's even better is that you can negotiate higher tier commission rates based on the volume you drive to the online store.
15% Commissions
30-Day Cookie Length
Hearing Direct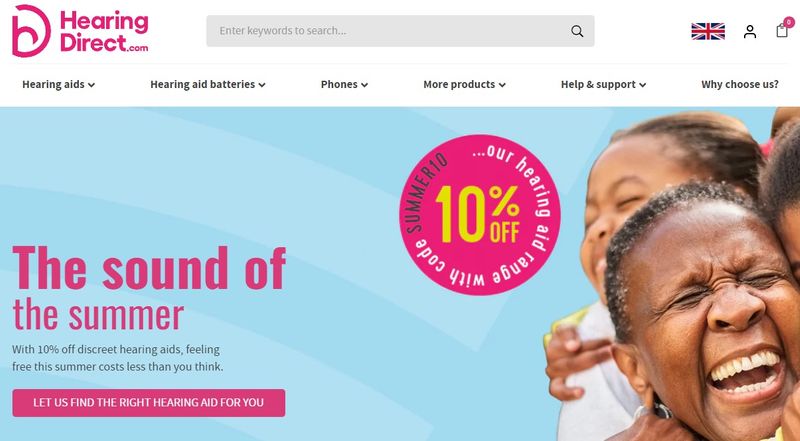 Hearing Direct is a supplier of hearing aids, batteries, & accessories for all lifestyles and budgets.
They were founded in 2010 and are originally UK-based, but they have since started offering services in the US as well.
Hearing Direct's extensive product selection includes much more than just hearing aid devices. They're also selling tinnitus aid, amplified phones, alarm clocks, and doorbells to name a few.
If you run a blog related to hearing loss, this could be a worthwhile online store to promote since it has products for many target audiences.
Their affiliate program is on the AWIN affiliate network which provides the payments, tracking, & reporting for affiliates. It's free to join, but you have to wait to get accepted.
They offer 4% commissions when a customer is using a voucher on the order, and 8% commission rates for all other instances.
4-8% Commissions
30-Day Cookie Length
Hearing Aid Accessories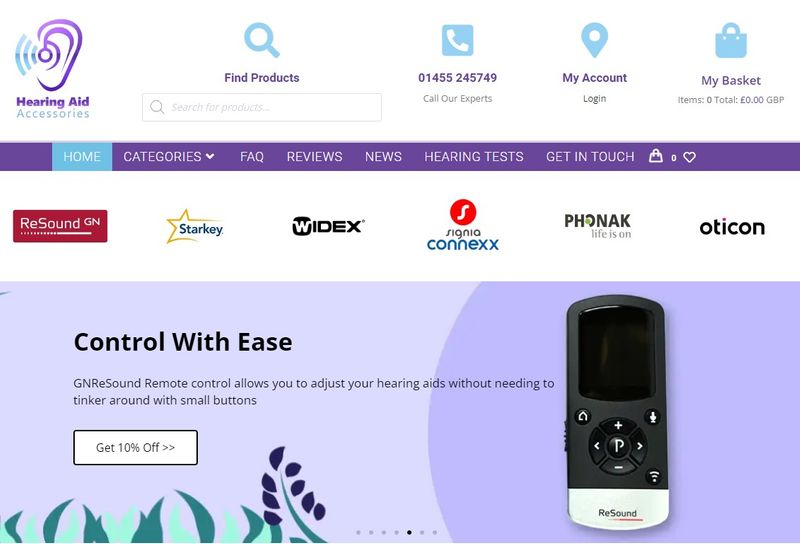 Hearing Aid Accessories is a retailer of accessories for popular hearing aid brands such as:
Phonak
Starkey
Widex, & more.
They're UK-based, but also have a site dedicated to the US audience. All of their sites ship globally so you don't really need to worry about it too much as an affiliate.
They have a large selection of products over multiple categories, and there's a chance to earn high-ticket commissions with some of the more expensive devices that can cost up to $4,000.
AWIN affiliate network hosts their program and you can earn 10% commissions on all sales. If you perform well, you can negotiate up to 30% commission rates so promoting this store long-term seems worthwhile.
10% Commissions
30-Day Cookie Length
Hear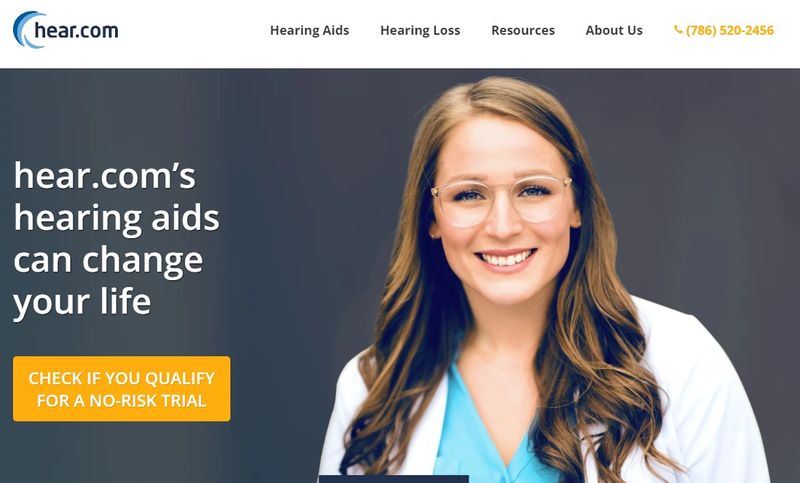 Hear is the largest hearing aid provider in the world operating in 8 different countries. They have over 1,600 partners in the US alone and over 200,000 happy customers.
Their website is not a typical online store where you can surf product catalogs. Instead, they're providing a personal service for individuals through a highly-refined sales funnel.
Clients take a free consultation and a hearing test with the help of a hearing professional who then recommends the best hearing aid device for their situation.
As a Hear affiliate, you earn by sending leads to a questionnaire on the website's landing page. They pay $10 for each lead so you don't even have to sell anything to be eligible for earnings.
This could be a highly-lucrative option to promote because their website and sales funnels are really well structured. I can imagine their conversion rates being great.
Commissions: $10 Per Lead
30-Day Cookie Length
Advanced Hearing Technologies
Advanced Hearing Technologies is a US-based company offering hearing aids and free hearing tests with 20 years of experience.
They are providing services in:
Ohio
Fort Wayne Indiana
Indianapolis Indiana
Richmond Virginia
Staunton Virginia
Virginia Beach & Newport News Virginia
This is a bit more "restricted" in a way that you'd have to refer people who are in the vicinity of these locations because the service happens in brick & mortar stores.
Also, they're offering a referral program, not a "traditional" affiliate program.
They don't share many details about the program but one interesting aspect is that you'll be compensated on multiple levels. For example, if you refer someone to this service and they end up referring someone else, you'll earn a commission from that.
Commissions: –
Cookie Length: –
Discounted Hearing
Discounted Hearing is an online store for hearing aids, assistive listening devices, batteries, accessories, and many more.
They're mainly focusing on the following brands:
According to Discounted Hearing, the main benefit of buying from them is that you can save between $1000 and $2500 on hearing aid devices. This is possible because they buy the products in large bulks and then bring the savings to customers.
They ship products worldwide which is always beneficial if you want to promote this brand.
You can apply to become an affiliate for them by filling out an application on their website. You need to enter basic information about you and a website address where you'd promote them.
5% Commissions
Cookie Length: –
Otofonix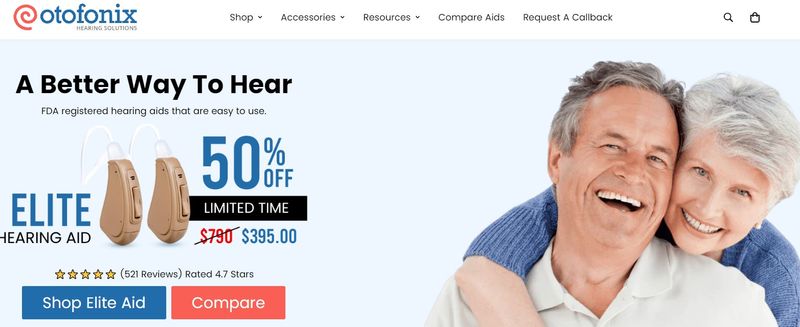 Otofonix is an online store that sells affordable hearing aid devices and accessories to go with them. So far they have over 120,000 happy customers across the US.
The products are FDA-registered and range between $250 and $800 in price which is perfect if you want to promote these as an affiliate.
They also Kevin Harrington from the Shark Tank TV show doing a testimonial for them, but I'm not exactly sure if Otofonix has been in the show themselves. Regardless, it's going to help your efforts in promoting this brand.
You can join their affiliate program on the ShareASale network which provides the payments, tracking & reporting for affiliates. And promotional material to aid your campaigns.
Otofonix offers 15% commission rates, but you have a chance to negotiate better rates if you perform well.
The average commission value for affiliates is $109.62 and in my opinion, it's great.
15% Commissions
30-Day Cookie Length
HearMore
HearMore is a US-based online store that sells appliances related to assistive living.
Some of these products include:
Amplified telephones
Alarm clocks
Vibrating watches
Speech aid devices
Door sensors
Although the site is a bit old in terms of looks, it hosts an impressive product selection and you could promote products across multiple target audiences.
There's not much information about the affiliate program, but you'll be able to earn 15% commission rates on all sales which is on par with other competitors in this industry.
15% Commissions
Cookie Length: –
Lexie Hearing

Lexie Hearing is a hearing aid brand selling their own devices developed by HearX Group. Their goal is to provide premium hearing aids at affordable prices.
Their flagship product is called "Lexie Lumen" and it takes advantage of smart technology to provide real-time remote support from Lexie professionals.
In other words, it requires a smartphone where you'd download an application and connect it with Bluetooth to the hearing aid device. Then, you can see analytics of your hearing and fine-tune volume levels and environment settings.
This is where the Lexie remote support comes into play as they can adjust these settings for you through a video call.
Lexie Lumen costs $799 one-time payment or $49 x 24 months and as an affiliate, you can earn a flat $120 rate for each sale you send their way.
The affiliate program is on the ShareASale network so it should be easy to get accepted.
Commissions: $120 flat rate per sale
30-Day Cookie Length
Ear Gear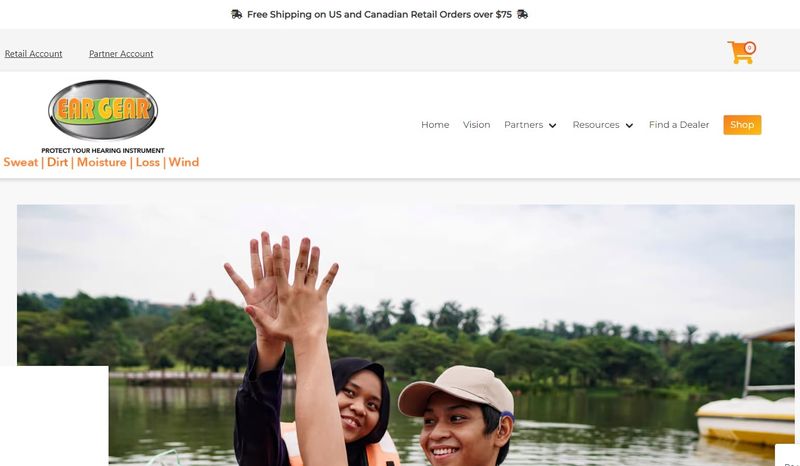 Ear Gear is an online store that sells protective hearing aid covers for different types of hearing instruments with 15 years of experience.
In short, it's a spandex sleeve you slide over your hearing aid instrument, and then it's protected from moisture, sweat, dust, dirt, & wind noise.
They're selling many colors and sizes to fit every type of device, and so far they have attained over 500,000 happy customers.
If you want to become an affiliate for Ear Gear, you can fill out an application on their website and wait to get accepted. They'll provide you with promotional material and 25% commission rates on all sales.
All you need to get started is a PayPal account where you'll get paid.
25% Commissions
Cookie Length: Lifetime
How To Get Started In Affiliate Marketing
I hope this list of hearing aid affiliate programs sparked some ideas for you.
And I really do believe it's a great niche for affiliates to get in.
The products solve a real problem and you can make a great impact in people's lives by helping them choose the best brands and products for their situation.
The commission rates are also surprisingly high for products that can (in some cases) cost multiple thousands. This obviously brings great opportunities for affiliates to earn high-ticket commissions.
Even the lower-priced (~$250) hearing aid devices can earn you decent sums.
Overall, you'll have a lot higher chance of actually succeeding as an affiliate with these commission structures.
If you'd like to learn affiliate marketing and build your own (successful) affiliate website, then I can highly recommend this resource;
Start your hearing aid affiliate website for free.
Make sure to check it out!