Are you looking to make some bucks in a timely manner?
You may have bills piling up and Timebucks certainly seems like it could help you earn some extra cash.
But what if it's a scam?
I have encountered a fair amount of reward site scams while reviewing them so let's go see together if Timebucks is one, okay?
In this Timebucks review, you'll learn the following:
What is Timebucks (& is it legit)?
What do they offer and how can you start earning
Who can join & how to get started
How to get paid
Is it worth joining?
And as you may already know;
You can't earn a significant income with reward sites like Timebucks. So at the end of this post, I'd like to show you a worthwhile alternative to make money online.
Alright?
Let's find out if Timebucks is legit and safe.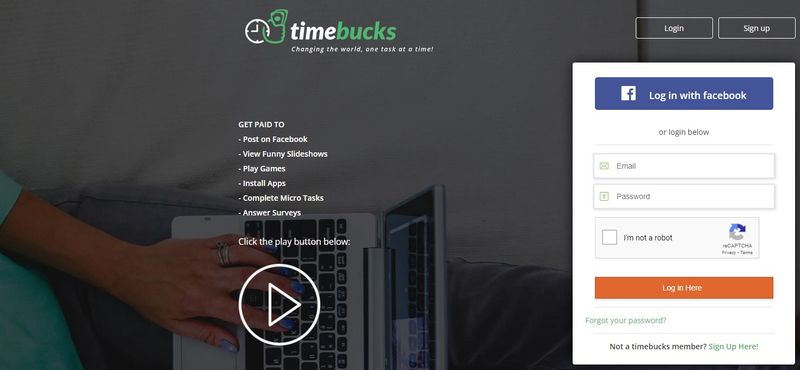 Earning Potential

Payment Systems

User Experience

Opportunities Available
Timebucks TLDR;
A rewards site with a positive reputation
Many ways to earn
Low payment threshold ($10)
Automatic payments every Thursday
Requires Facebook account
Low earning potential
What Is Timebucks.com?
Timebucks is a rewards program that allows you to earn cash & cryptocurrencies by doing various activities on their site.
These activities include:
Taking surveys
Watching videos
Voting
Installing apps and playing games
Taking selfies and even growing a beard
& Much more.
Changing the world, one task at a time!
Why would you want to do these activities?
For many people, the reason is to earn some side cash or just to pass time (i.e when they are commuting).
And frankly, earning some side-cash when you have nothing else to do is definitely not the worst decision.
How much cash can you earn?
That depends on how much time you spend on the site, but generally, you can expect to earn $25-100 a month if you grind every day. If you wanted to earn more, maybe an online business is what you're after.
One thing that sets Timebucks apart from many competitors is that they don't offer gift cards as rewards. You can only earn pure cash (or cryptocurrencies).
They also have many exclusive ways to earn that others do not have which makes it slightly more unique.
For example, people can make their own advertising campaigns and other users can then earn by completing these tasks.
Is Timebucks Legit And Safe?
Timebucks was started somewhere around 2015 by a company called Australian Clearing Pty Ltd.
They also run other news-type sites like:
So clearly Timebucks is not their one and only "venture" as you often tend to see with other lesser-known rewards sites.
We can also take a look at Timebucks reviews on Trustpilot to get a good idea of what people think about them.
Timebucks has been reviewed 1,402 times on Trustpilot and is rated "Excellent" by 78% of its users. Their overall rating is 4.3 out of 5 and the majority of reviews are positive.
They also have active support on the site and a chat service where moderators can help you if you encounter issues.
So are they legit?
Yes, I'm confident they are providing a legit service.
During my research, I didn't encounter any shady practices. Most negative reviews were about a lack of surveys (which depends on your country) or an account getting disabled (due to breaking rules or fraud).
Who Can Join Timebucks?
To join Timebucks, you need to be at least 16 years old as stated in their terms of service.
Some payment methods may also require you to be at least 18 years old so keep that in mind.
Timebucks is currently available to every country except:
Iran
North Korea
Syria
Sudan
Cuba
Something you should also know is that the amount of earning opportunities varies based on what country you reside in.
Typically, people in the US have the most opportunities available to them.
How To Get Started?
One annoying (but understandable) aspect of Timebucks is that you need a Facebook account to join.
You can't join just by registering an email address. This is probably a form of fraud protection since Facebook actively bans accounts that do not represent a real person.
Facebook is also one way to identify your ID when you want to cash out your earnings from Timebucks.
One more thing…
Once you're inside, you need to head over to your settings and update your personal information to get access to some of the earning opportunities.
How Can You Start Earning With Timebucks?
Timebucks doesn't use a point conversion system like many other reward sites.
You can only earn pure cash from activities and it certainly makes things easier to understand.
Now let's see what you can do to earn cash and what kind of earning potential we're talking about.
Surveys
Surveys are provided by market research companies who want to collect a particular group's personal/economic habits or opinions about specific products or services. They will basically reward you for taking the time to answer questions.

At the start, you have only 1 survey available and this is the "Quality Testing Survey" where you need to get at least 80% correct answers to unlock the rest of the surveys.
There are many trap questions to figure out if you are serious about answering surveys or if you're just choosing random answers. So make sure you take your time to answer them correctly.
Otherwise, you'll get your account disabled.
The survey takes around 6 minutes to complete and rewards $0.1 to your balance.
Why do you need to do a "Quality testing survey"?
The reason is that they are building your personal quality score over time and with a better score you will receive better surveys that also pay more.
How much can you earn with these surveys?
The average earnings for these surveys are between $0.20 – $1 per survey and they can take anywhere between 5 to 60 minutes to complete.
The more time it takes to complete, the more it usually rewards.
Offer Walls
Offer walls have a wide variety of tasks that you can complete for cash. These tasks can include anything from completing surveys, installing mobile phone apps, watching videos with ads, trying out free trials of products, and even gambling.
Timebucks has 11 offer providers, and these are common brands you see in almost every rewards site out there.
AdGem
OfferToro
Wannads
AdscendMedia
Persona.ly
& Many more
The earning potential on offer walls may seem high for some offers (up to $20), but keep in mind that these will most likely require you to spend money before you earn anything.
It's kind of like a cashback feature.
Of course, there are "normal" tasks too that do not require you to spend money but remember to read the instructions carefully to get an idea of what you need to do to get compensated.
Content
The "content" section has many options to earn money such as:
Clicking ads
Watching YouTube videos or slideshows
Searching for products you're interested to buy
Although, the earning potential is not the greatest on these tasks.
As you can see, for me there is only $0.07 available to earn from 65 offers: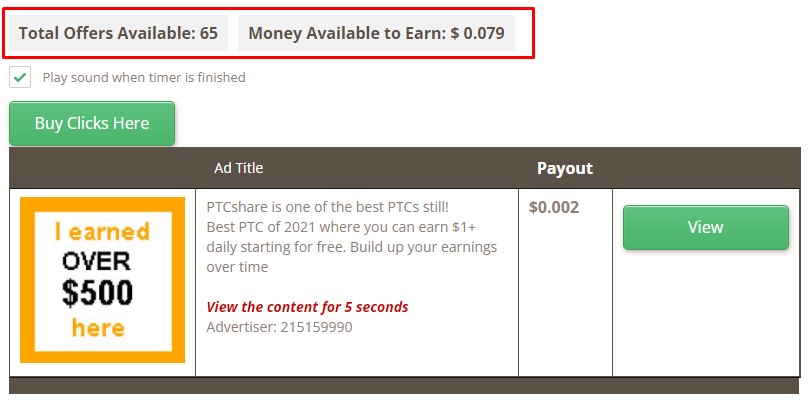 BTW, I really like how it shows the earning potential. You don't often see that on other sites.
Here's how much you could earn from doing micro tasks:

It would probably take ages to complete 3877 micro tasks so the earning potential is not looking great on those.
Many of the tasks do not even have a 100% approval rate.
AliExpress
I was a bit surprised to see something like this but you can get cashback on your (or your friend's) AliExpress orders.
The commissions are between 0-5% so not anything great especially since AliExpress products are cheap in general.
It also takes 30 days before you receive your cashback.
And it's kind of funny because you can't even earn commissions on every product. AliExpress doesn't reveal which products you can earn commissions on.
Premium
You can also upgrade your account to a premium membership and it increases your earnings by 25% from all activities.
It costs $4.95 per week and I find it a bit expensive.
Should you get the premium to earn more?
I don't think it's worth it unless you earn a lot more than $4.95 every week.
You'd have to be a real hardcore Timebucks user to get any benefit out of it.
The Referral Program
The referral program is a way for you to earn passive income from your referral's activities.
Basically, it's where the "big" money is made.
Timebucks offers 15% commissions on every person you refer to the platform.
So if your referral earns $10, your cut would be $1.50 and the benefit is that you don't need to use your own time to earn it.
Moreover, you'll also earn 10% commissions if your referral decides to deposit advertising funds to the platform.
Referral programs like this are a great way to make much more money than what you can earn from just completing offers & surveys yourself.
If this is something you'd like to do, you can learn more here to get started.
How Can You Get Paid?
As I said earlier, Timebucks pays exclusively cash or cryptocurrencies so there are no gift cards available.
The system Timebucks has in place is very much automated and there is no manual withdraw button to request payment.
The payments are sent automatically every Thursday to your selected payment method which there are 5 of:
AirTM
Bank transfer (TransferWise)
Payeer
LiteCoin
Bitcoin
The minimum payment amount is $10 so you can't get paid before you reach that amount.
It's a fairly low threshold compared to many other sites.
Before you can get paid, you need to verify your identity.
It's something you need to do only once and the ID documents are deleted immediately once they are approved.
There are 3 ways to verify your ID and you need to complete at least 2:
Take a selfie while holding a paper that says Timebucks
Upload a government-issued ID (driver's license, passport, etc)
Submit a link to your Facebook profile
Verifying your ID takes approximately 3 days.
You may also have to wait a 30-day pending period when your earned amount is still under $100 (before you get paid).
Is It Worth Joining?
So can you earn any money on Timebucks?
Yeah, you definitely can but don't expect to earn any big moolah.
It's a legit site and a good choice if you want to earn a side-cash ($25-100/month). But still, you need to grind a lot to get there.
The site offers many exclusive ways to earn because advertisers can directly create their own campaigns inside Timebucks and other users can then do these "custom" tasks and earn money.
Although these exclusive methods don't pay very well (most of the time) compared to surveys and offers.
Here are some pros and cons of Timebucks:
Pros:
Many positive reviews around the web
Many ways to earn
Low payment threshold ($10)
Automatic payments every Thursday
Cons:
Low earning potential
Requires Facebook account
If you feel like Timebucks is not for you, some other worthwhile reward site alternatives are Swagbucks and ySense.
I have personally used rewards sites in the past to earn money, but the problem (which you may relate to) is that you can't earn very much from them.
I felt like I was spending way too much of my time to earn very little. It felt really grindy after a while.
That's why I don't spend my time on them anymore (except when I do reviews).
I found a much better way to earn online which I'd also like to show you if you're interested to hear.
See How I Make Money Online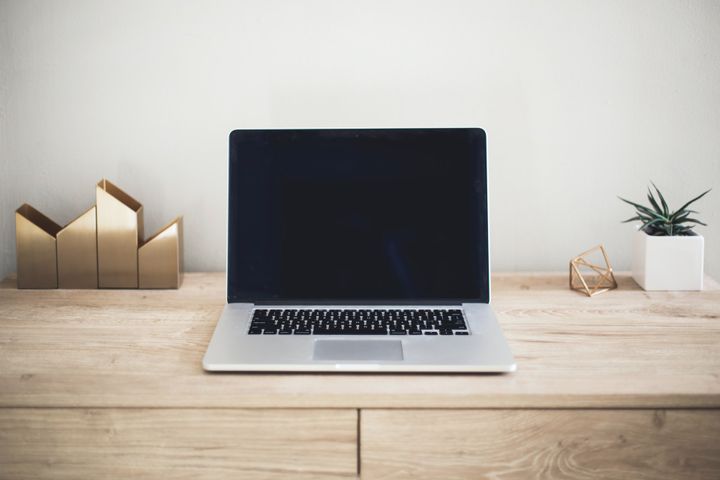 Sites like Timebucks are easy to earn some pennies, but you may have a hard time paying your bills with them.
If you want to earn more than pennies — I'd recommend something called affiliate marketing.
It may sound intimidating and hard to do, but it's actually pretty simple at the core.
Basically, I create simple websites around topics I'm interested and these sites go on to earn me passive income every month without much attention from me once the work is done.
Anyone can create a website these days, and personally, I started without any prior experience so I'm confident you could do it as well.
If that sounds interesting;
Here's a free beginner-friendly video training course where you can get started.
Thanks for reading my Timebucks review.
I'll leave you to it.