Looking to promote and make money with kiteboarding/kitesurfing gear?
I'm still not exactly sure which one to call it, but what I do know is that this niche is underserved and the products can fetch you great commissions.
Without further ado, below you can find a list of affiliate programs you can start promoting on your website, YouTube, or social media.
At the end of this post, you'll also find resources on how to start your own money-making website if you're interested in that.
Related blog posts: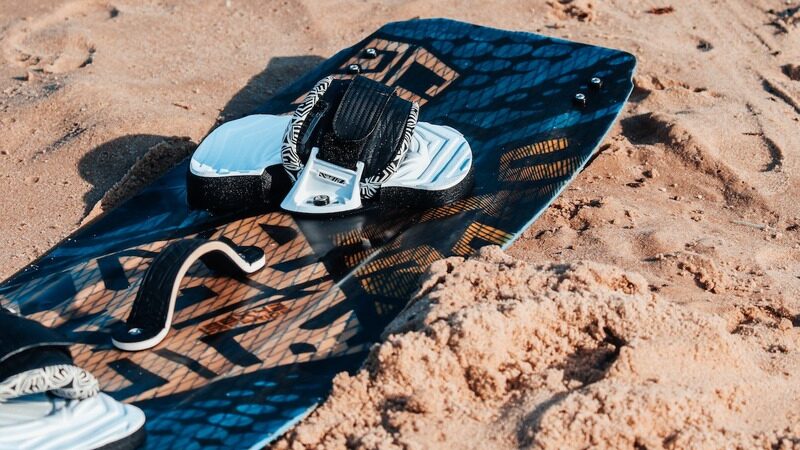 6 Kiteboarding Affiliate Programs
Fluid Kiteboarding
Northern Kites
KiteOutlet
SurfPM
XtremeINN
Amazon
Fluid Kiteboarding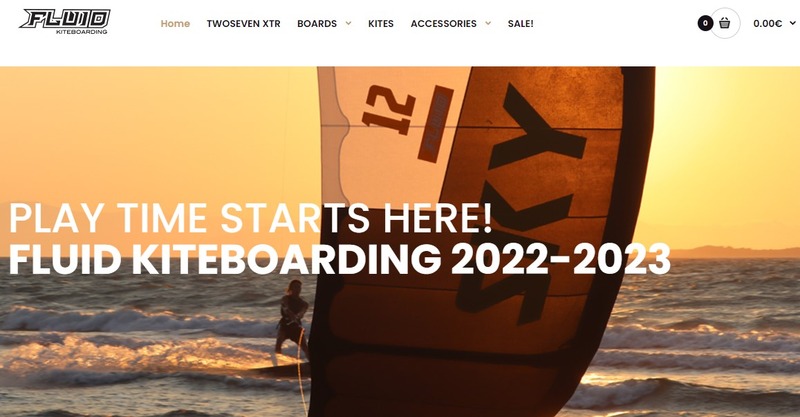 Fluid Kiteboarding is based in the Netherlands and they are a small specialty store around kiteboarding.
They are selling their own branded boards and kites as well as Twoseven XTR boards. You can also find an accessories section with bags and parts for your board, kite, and bars.
They are shipping worldwide so you're able to promote this brand to multiple countries. Even so, you'll probably have the best results if you stick with the EU audiences when promoting this brand (due to shipping times and no import charges).
If you want to start promoting Fluid Kiteboarding, you can fill out an application on their website to become an affiliate. You can get paid either through a cheque, bank transfer, or PayPal.
5% Commissions
Cookie Length: –
Northern Kites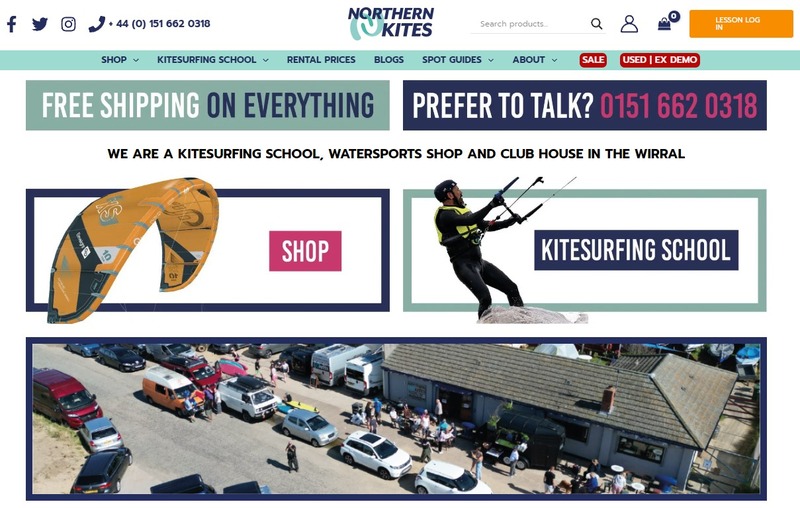 Northern Kites is a UK-based water sports products retailer and a kitesurfing school founded by Adam Crouch.
In their product catalog, you can find kiteboards, kitesurf packages, harnesses & leashes, wetsuits, spare parts, and accessories to name a few.
They have an extensive product selection featuring popular brands with good price ranges for affiliates to earn decent commissions. Specifically, the kites and bars & lines seem interesting to my eye.
A small drawback is that they only ship products within the UK so your audience has to reside there too if you want to make any sales as an affiliate.
You can become an affiliate for them by registering an account on their website. They don't disclose any commission rates so I can't comment much on that.
Commissions: –
Cookie Length: –
KiteOutlet
KiteOutlet specializes in new and used kitesurfing gear such as boards, kites, hydrofoils, wingsurfs, waterwear, and accessories.
They are an "outlet center" and it means they buy products from manufacturers and importers who didn't want to offer those products to their regular channels.
In short, you can find kites, boards, and gear from last year and buy them as brand new for the price of a used one.
Customers get free shipping within Europe on all orders above $300 and KiteOutlet also offers free worldwide shipping on orders over $1000.
If you want to become an affiliate, you need to first create a free account on the website, and then head to your personal affiliate page where you want to change your affiliate account status to active.
The payments are done on PayPal and you also get promotional material (banners) to use in your campaigns.
8% Commissions
Cookie Length: –
SurfPM
SurfPM has more than 19 years of experience in selling kitesurf and windsurf equipment (kiteboards, kites, bars, foil, harnesses, and many more).
Currently, they're selling kiteboards from 10 different brands and they're priced between $300-$1600, and with their 5% base commission rates, you can expect to earn between $15 to $80 per sale for kiteboards.
SurfPM delivers products mostly within the EU, but also to the US and UK.
You can become an affiliate by registering an account on their website.
5% Commissions
Cookie Length: –
XtremeINN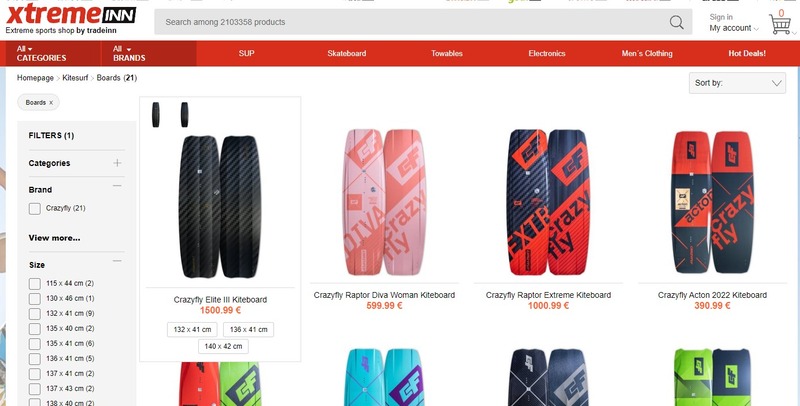 XtremeINN is an online store for extreme sports equipment and they have a section for kitesurfing.
They're selling 21 different kiteboards in their selection as well as kites, harnesses, wetsuits, and accessories.
XtremeINN is part of the European TradeINN group, and they are a massive brand shipping over 20,000 orders a day.
Another benefit of promoting XtremeINN is their worldwide shipping so you don't have to restrict the geographics where you want to promote these products.
Their affiliate program is implemented on the Belboon platform and you can become an affiliate by filling out their sign-up form. Unfortunately, they don't disclose commission rates.
Commissions: –
Cookie Length: –
Amazon

Since there aren't too many specialty stores (with affiliate programs) around kiteboarding; Amazon's affiliate program becomes a worthwhile choice to join.
They don't offer the highest commission rates, but people trust buying from there and kiteboarding has fairly expensive products which means you can earn decent commissions even if the commission rates are a bit lower.
Amazon also has the benefit that you'll get credited for other items in the customer's cart so you can get unexpected boosts to your commissions if they buy something else in the same order.
They also deliver worldwide so there's that positive aspect too.
3% Commissions
1-Day Cookie Length
How To Start A Kiteboarding Affiliate Website (& Make Money)
If you're new to affiliate marketing, you may also be interested in learning how to start your own (kiteboarding) website where you can promote these above-mentioned affiliate programs to make money.
I do think this niche is underserved so establishing a "go-to" source for kiteboarding would not be too hard.
But I also think the market for this niche is not big enough.
What I would do is go for a more broad niche like water sports and have kiteboarding as one of the sub-topics.
That way, you can expand into other related water sports (surfing, paddle boarding, etc) when you have exhausted everything there is to cover about kiteboarding.
I also think there is a lot of room for doing product reviews on wetsuits and other accessories.
If this sounds interesting and you'd want a more detailed guide, you're in luck;
Start building your kiteboarding website for Free.
It comes with everything you need to succeed (step-by-step lessons, 24/7 support, and a helpful community).
Check it out before you go.