India is a big place with a big population.
Therefore, you could definitely find a lot of people to sell health & wellness products to as a Vestige distributor.
If you've been thinking about joining Vestige to make some extra money, read this review first to find out whether it's a worthwhile venture.
In this Vestige MLM review, I'll show you things like:
What is Vestige?
How can you make money with them?
How much does it cost to join
How much can you earn
Is it a pyramid scheme or a scam?
And if you decide Vestige is not for you, I'd like to show you how I personally make money online, okay?
Are you interested in selling products as a Vestige distributor?
Let's get started.
Vestige MLM Review Summary
₹1100 + ₹200
Earning Potential

Products

Reputation
Vestige Business Opportunity Review
Health & wellness direct selling company with a business opportunity
10-20% commissions for distributors
A Huge product selection
FSSAI forced Vestige to withdraw controversial products, but they never did
Low commissions + low-ticket products = low earning potential
What Is Vestige?
Vestige Marketing is a health & wellness direct selling company founded in 2004. It's managed by Gautam Bali, Kanwar Bir Singh, Deepak Sood, and their headquarters is located in Delhi.
According to them, they have 3500 online and offline sales outlets across India and multiple international offices.
Something noteworthy is that they have over 1 million independent distributors. In a nutshell, the company is huge and you can expect some competition as a distributor.
Here's their company vision:
To help people live a life of economic independence on their own terms
And their motto:
To spread wellth i.e spreading wealth through wellness.
Vestige is an MLM company meaning they sell their products mainly through independent distributors.
These distributors are customers of Vestige who buy the products at wholesale prices and then sell them at retail prices to make a small profit.
They will also try to recruit you to become a distributor because your recruiter would earn a portion from the sales you make.
That's the MLM business model in a nutshell.
Some other MLM companies similar to Vestige (albeit smaller) would be Omnitrition and Vida Divina.
What Kind Of Products Does Vestige Have?
If you are interested in becoming an independent distributor for Vestige, you need to know the products well.
And there's certainly no shortage of product selection when it comes to Vestige.
They don't have a single flagship product, but a wide range of product categories ranging from supplements to skincare, and even air purifiers and men's grooming.
Some of the product lines are their own brands and are indistinguishable from Vestige. I'm not exactly sure why they've decided to do that, but that's how it is.
There's no way I can cover all the products so here's the supplement section and what they're offering:
Vestige Prime
Metamind – ₹1285 ($17.11)
Buckthorn – ₹1000 ($13.32)
Combiotics – ₹525 ($6.99)
Krill Oil – ₹1435 ($19.11)
Pro Heart
Coenzyme Q10 – ₹1050 ($13.98)
L-arginine – ₹1515 ($20.18)
Glycemic Health
Joints & Bones Health
Collagen – ₹700 ($9.32)
Glucosamine 60 tablets – ₹610 ($8.12)
Glucosamine 100 tablets – ₹950 ($12.65)
Calcium – ₹270 ($3.60)
Detox & Rejuvenation
Dietary Fibre – ₹1000 ($13.32)
Eye Support – ₹625 ($8.32)
Detox Foot Patches – ₹1400 ($18.64)
Fitness + Diet
Veslim Shake 500G Mango – ₹1625 ($21.64)
Protein Powder 500g – ₹1800 ($23.97)
Protein Powder 200g – ₹800 ($10.65)
Veslim – ₹1290 ($24.97)
Veslim Tea – ₹795 ($10.59)
Women's Health
Hair, Skin, & Nail Capsules – ₹585 ($7.79)
Cranberry Capsules – ₹1875 ($24.97)
Folix & Iron Plus – ₹280 ($3.73)
Many of the products are meant to help the brain function, support the digestive system, and boost energy levels & the immune system.
There's pretty much everything for everything.
To my eyes, the prices seem what you'd typically expect from supplements, but since we're talking about India, they could be perceived as slightly expensive over there.
How Can You Make Money With Vestige?
When you join the business opportunity of Vestige, you'll have 2 main ways to make money.
The first is to buy Vestige products at wholesale prices and then sell them to potential customers at retail prices.
The second is to recruit new members to be part of your team or also called the "downline". You'll then earn a portion whenever your downline makes sales.
Your income will be a combination of selling products and recruiting people.
There are also different bonuses and ranks you can advance that would increase your earnings. You can see them here.
How Much Does It Cost To Join Vestige?
Vestige is free to join, but you don't really get anything for doing so.
If you want to become a distributor, then you'd have to first buy 1100 Rupee's worth of products to activate your "distributor ID".
And then spend 200 Rupees on a business starter kit.
And of course, if you want to sell products as a distributor, you need to have the capital to buy the products first before you can sell them.
One good aspect of Vestige is that they don't have renewal fees to keep your distributor status.
How Much Can You Earn With Vestige?
Vestige offers 10-20% commissions on product sales — or "savings on consumption" as they call it.
It sounds to me like they expect you to consume the products, and not sell them to potential customers. Weird.
I might be wrong, but I get a vibe where the emphasis is on recruiting people and not selling them products. And if that is the case, Vestige could be a potential pyramid scheme.
But let's not go there yet.
So, how much can you earn with Vestige?
Unfortunately, they haven't published an income disclosure that would show the average earnings of distributors. It's never a good sign btw.
Although, we can run some numbers and estimate the potential earnings.
Let's say you want to sell "Vestige Prime Sea Buckthorn" bottles that are 1000 Rupees each.
As a distributor, you can buy those bottles for a 10% discount at 900 Rupees.
When you sell that bottle for a customer again at 1000 Rupees, you've earned 100 Rupees. That's the 10% commission I talked about.
Now if you earn 100 Rupees for each bottle, you can calculate how many you'd have to sell to support yourself financially.
And of course, to successfully sell these bottles, you have to know the products well and preferably have used them yourself (with positive experience).
You also need to have a constant supply of new customers to sell to. It's not easy, I can tell you that much.
Is Vestige a Pyramid Scheme?
I do find it weird how the product discounts are called "savings on consumption" as if they are not expecting you to sell them, but use them yourself.
Distributors can also earn by recruiting people to their downline, which is a weird combination if you're not expected to sell the products.
It resembles a pyramid scheme to me. But I'm not going to make any direct accusations yet.
Direct selling is rapidly growing in India and it will inevitably gain more attention from the government. This could lead to changes within the industry and cause your "business" to be short-lived.
In the US, MLM companies get shut down occasionally and this could start happening in India to ensure the companies are operating ethically.
Just a heads up, if you decide to become a distributor.
Is Vestige A Scam?
MLMs can definitely feel like a scam if you have failed with them before since network marketing is not an easy thing to do.
I don't think Vestige is a scam, but in most MLMs, the cards are stacked against you.
The MLM business model is designed in a way that maximizes profits for the company while the distributors pour their hard-earned money back into the company and get paid very little.
And that's only 10-20% commissions in this case, which is not a lot.
Should You Join Vestige?
I want to mention that in 2016 FSSAI forced Vestige to withdraw controversial products because they never obtained approval to market them in the first place.
The products were never withdrawn which is questionable and concerning.
You could be selling harmful products to people without them knowing, and that's why I would stay away from this money-making opportunity.
You could be thrown into a world where you have more to lose than gain.
The final decision is up to you, though.
Personally, I would never join an MLM simply because there are better money-making methods out there.
What's A Better Way To Make Money Online?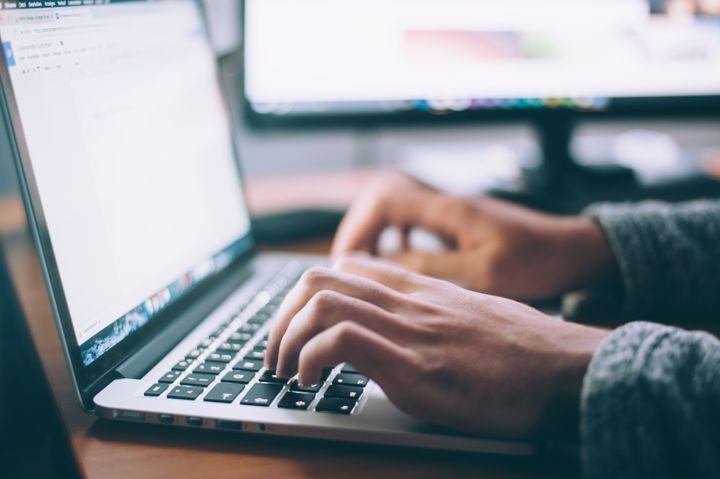 I do something called affiliate marketing.
It's a lot better business model than MLMs for the following reasons:
No recruiting
No confusing compensation plans
No need to be brand loyal
No recurring heavy investments
Easy to get started with realistic income potential
It's also something you do completely online. It means you have an endless supply of customers. Affiliate marketing is also a growth industry rather than a dying one like MLM.
If that sounds interesting to you, you can learn more about affiliate marketing in my quick guide and get started with the free course.
It's actually the same course I took in 2018 when I got started, I highly recommend it.
Thanks for reading my Vestige review.
Talk soon.