Are you a musician looking for a way to make some extra money?
Do you want to monetize your passion for playing the violin or fiddle?
If so, this blog post will introduce you to 8 amazing violin and fiddle affiliate programs that you can start promoting on your website, YouTube, social media, or email.
From online music stores to membership services, these programs offer a variety of ways to make money from your musical talents.
And if you're not exactly sure how affiliate marketing works, at the end of this post you'll find free resources on how to build your own money-making (violin) affiliate website.
So, if you're ready, read on to learn more about these exciting opportunities!
You may also be interested in other music-related affiliate program lists: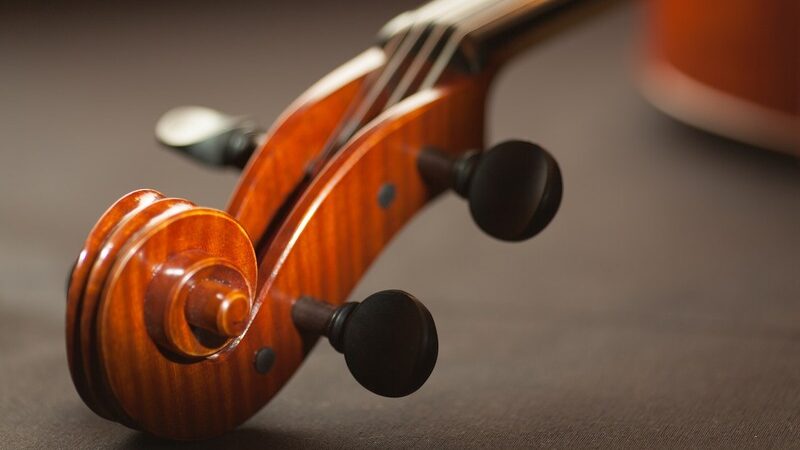 8 Violin & Fiddle Affiliate Programs To Promote
Fiddler Shop
Thomann
Sweetwater
Guitar Center
Specialty Violin
Violin Profiles
Guillaume Kessler
Amazon
Fiddlershop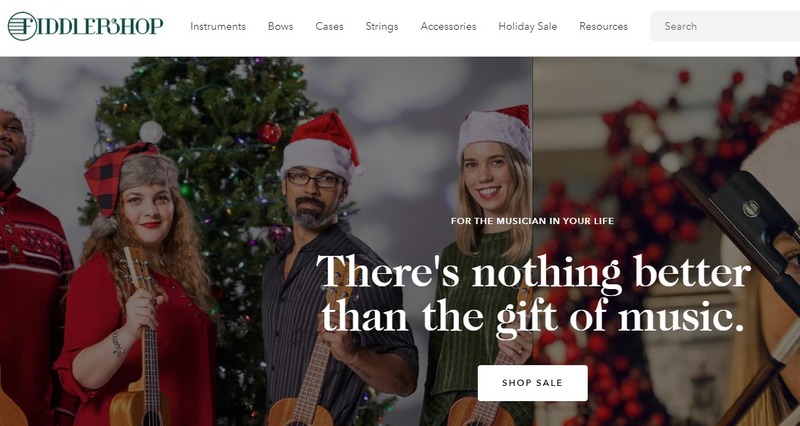 Fiddlershop is a family-run business founded in 2012 by Michael and Pierre Holstein.
They specialize in providing string instruments such as violins, violas, cellos, & basses for all skill levels as well as accessories to go with them.
As you may know, buying instruments online can be tricky, so they've made sure to include multiple videos showcasing every product. Before the products are sent, they're also tested by top-tier luthiers to make sure they sound great.
A great aspect of promoting Fiddlershop is their international shipping for most items (except for large items like cellos). This means you can promote this brand to worldwide audiences which is great.
You can join their affiliate program through the Refersion platform. It's where you get access to your affiliate dashboard and other analytics. It takes 2-3 business days to review your application.
You also get promotional material such as banners when you get accepted.
5% Commissions
7-Day Cookie Length
Thomann
Thomann is the largest retailer of musical equipment in Europe and was founded in 1954 by Hans Thomann. It is now run by his son, also named Hans Thomann.
When it comes to violins, there are hundreds to choose from, and just the search phrase "violin" returns over 3466 products for you to promote.
Thomann ships internationally, so you can promote this brand to diverse audiences.
To become an affiliate for Thomann on the ClickFire platform, you need a minimum of 1,000 daily unique website visits and 5,000 social media followers.
2-4.5% Commissions
14-Day Cookie Length
Sweetwater

Sweetwater is an online store that offers a wide selection of musical instruments and gear.
Founded in 1979 by Chuck Surack, the website has over 30,000 products available and as you can guess, it comes with an impressive violin section featuring brands like:
Yamaha
Eastman
NS Design
Revelle
Scherl & Roth
Knilling
& Realist
While Sweetwater does offer international shipping, some products may not be shipped overseas due to contracts with manufacturers. However, the company does offer free shipping within the United States.
If you want to become an affiliate for Sweetwater, you can sign up at LinkConnector.
As an affiliate, you will not be paid per sale, but rather for driving traffic to specific pages on the Sweetwater website. This means that you will need a large volume of traffic in order to make a decent income.
Commissions: $0.07 per click
Cookie Length: –
Guitar Center
Guitar Center, founded by Wayne Mitchell in 1959, is one of the world's largest retailers of musical instruments with over 260 physical stores.
Even though the name suggests it's a guitar store, you can find over 95 acoustic violins and 39 electronic violins from different brands to promote.
Another advantage of promoting Guitar Center is that they offer international shipping, allowing you to reach a global audience with your campaigns.
To join their affiliate program, you can apply through the Impact platform which handles all the payments, analytics, & reporting for affiliates.
5% Commissions
30-Day Cookie Length
Specialty Violin
Specialty Violin is an importer and wholesale company established by a master luthier Michael Sheibley.
The store offers accessories for stringed instruments such as violins, violas, cellos, and basses.
The interesting aspect here for affiliates is the bow section as the products are in the "high-ticket" space. To give perspective, one Garner Wilson cello bow costs up to $8,300 and most other bows are in the 4-figure range too.
They don't disclose commission rates, but one would expect to earn decent commissions by promoting these products.
You can become an affiliate by filling out a simple application on their website.
Commissions: –
Cookie Length: –
Violin Profiles
Violin Profiles is a website dedicated to helping violinists find resources and connect with other musicians.
It's free to join the platform, but they also offer premium services for members. And as you may have guessed, as an affiliate, you can refer people to join the premium membership and earn commissions.
Some features of the premium membership include:
Priority listing at the top of search results
SMS alerts for gigs
Improved profile section area with more functionality
The membership costs $24.78 – $36 depending on your local currency and affiliates can earn 40% commissions. This means your potential commissions are $9.9 – $14.4 per sale.
To join, all you need to do is fill out a simple application. The payments are paid through PayPal or cheque and you also get promotional material to use when you join.
40% Commissions
30-Year Cookie Length
Guillaume Kessler
Guillaume Kessler is a French luthier, violin-maker, & restorer, and he offers his services through his website.
In his online store, you can buy instruments (violins, violas, cellos), accessories (bows, strings, chinrests), maintenance & repair services, and much more.
The website is a bit rough to navigate, but as an affiliate, you may be interested in some of the high-ticket instruments to promote here.
Becoming an affiliate is as easy as registering an account on the website. You can earn 3% commissions on consumables (strings & rosins) and 5% on any instruments or accessories.
3-5% Commissions
Cookie Length: –
Amazon

There aren't too many dedicated violin online stores with affiliate programs. Therefore, Amazon becomes a valid choice to use and find violin products to promote.
They have a great product selection and people trust buying from there, so that already makes it a decent choice.
Amazon doesn't pay the highest commissions, but you also get credited for other items in the customer's cart and it can boost your sales occasionally.
3% Commissions
1-Day Cookie Length
How To Start A Violin & Fiddle Affiliate Website
Starting an affiliate website for violins and fiddles is a great way to earn income while sharing your passion for music.
It doesn't have to be complicated either as anyone can set up a website these days.
All you need is a domain name from NameCheap ($15/year) and a hosting plan (~$10/month) for a simple WordPress website.
To get started, you need to come up with a name for your website that is catchy, memorable, and relevant to your website's niche (violins & fiddles).
Next, you need to narrow down your website topic (niche) to a specific target audience. This could be "tips for beginner violists" or maybe the exact opposite; how to become a professional violist.
As you can see, those two target audiences have their own set of problems and needs. As a violin affiliate website owner, you need to address those needs with answers.
How? Creating content.
If your niche is targeted towards beginner violists, you could create product reviews, buying guides, and other informational "question & answer" type content.
This content will then get indexed into search engines like Google and bring traffic to your website.
When you have traffic, you can monetize it with affiliate programs such as the ones in this post and also with display ads.
And if you want to earn more, you just have to create more content to scale.
If you want a much more detailed step-by-step guide on how to do all this, make sure to check out this resource;
Start building your violin & fiddle affiliate website for free.
I highly recommend you take a peek before you go.