A few weeks back, I wrote an article on how to find affiliate programs in your niche.
Today, I want to zoom in more and show you how to find products to promote on your affiliate website.
As you may know, it's essential to know what products best serve your audience and where to find such information (so you can earn trust and start getting those long-awaited affiliate commissions).
In this post, I'll go over things like:
11 ways to find products to promote on affiliate websites (of course)
What is the best way to promote affiliate products
How should you choose the best products
I'll also tell you about the flagship product method I use on my websites.
I'm sure after reading this post you'll have a good understanding of best practices for promoting affiliate products.
Let's get started.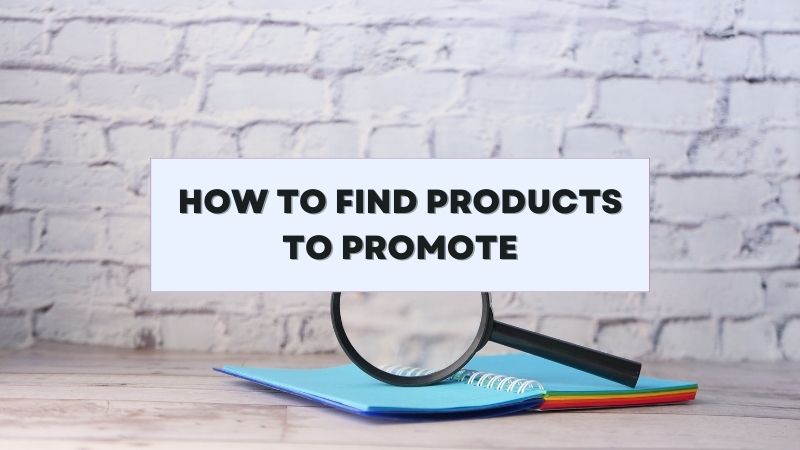 11 Ways To Find Products To Promote On Your Affiliate Website
Here are 11 ways on how to find affiliate products to promote on your website.
Use Common Sense
Using common sense is a great way to start (I'm not joking).
Think about what products would help your audience the most.
You don't necessarily have to know any specific product names yet. It's enough that you come up with product types.
For example, if you have a gardening site, what would be essential tools gardeners need every day? Carrying cases, trowels, shears, gloves, boots, etc.
It's the same process if you're looking for digital products.
Do A Google Search
Once you've identified product types in the previous step, you can start narrowing down the best products in each category.
To find products/competitors, you can do a simple Google search:
"Best gardening tools" or "Gardening trowel review"
Just replace "gardening" with your own niche (or product).
But make sure the sites you find with this method are small/medium-sized niche sites, and not some big tech companies promoting products they've never used or have no clue about.
Check Your Competitors
There is no harm in checking what your competitors are promoting.
Just be aware that their product recommendations may not be the best option for your audience.
You never know if they have first-hand experience with the products they're promoting or if they just whipped together a list of products with good commission rates.
Here's one method you can use on Google to find your competitors:
"Your niche + blog"
"Your niche + review"
"[product name] review"
"Best [product type] in [current year]"
See Google Trends
Google Trends is another way to figure out what your audience is looking for.
What you can do is insert your niche into the search bar and check out the related queries for ideas:
As you can see, the interest for "gardening gloves for women" and "gardening kit for kids" are rising and you could promote products related to those queries.
Remember to adjust the region filter to where your target audience resides.
Check Social Media
Social media is one of the best places to figure out what your audience is interested in.
You can find what products are hot right now and what other problems your niche audience might be struggling with.
It depends where your audience likes to hang out but I'd check at least the following places:
Forums
Subreddits
Quora
Facebook Groups
Instagram
Pinterest
Ask Your Audience
Nothing beats communicating directly with your audience.
It's a goldmine of information.
You could do this on the previous social media channels I showed you or in real life if you happen to know someone.
Of course, you shouldn't mention you are just looking to promote products.
Instead, you could genuinely ask what tools have been most useful for them, and then make a list of those products.
Promote Online Courses You've Taken
The benefit of online courses is that they often have an affiliate program.
If you've ever taken an online course related to your niche, there's a good chance you could make a review of the course and promote it.
You also have first-hand experience with the course which means the review is going to be authentic and easier to make.
Promote Physical/Digital Products You've Used
This is similar to the last tip.
You could create reviews or info posts regarding products you've used and then use affiliate links to promote them in your content.
And if you own the product, you can take your own pictures which adds to the authenticity of your content (& website in general).
Find Products At Your Home
It's funny because I used this method to come up with my first affiliate website idea.
I eye-balled around my house trying to find semi-expensive products ($300+) that I could promote on my website. I ended up choosing computer peripherals (yes, very original lol).
You could use the same method if you have niche-related products lying around.
Although, I wouldn't necessarily build a website around products anymore. I'd rather choose the audience first (a small lesson in there).
See Online Store Product Categories
One way to find products is to browse online store product categories related to your niche.
You could do this on popular online stores that have a huge selection:
Physical magazines also work!
On Amazon, you can also sort the products by the highest average user rating to get a feeling of what would be most useful for your audience. But if you do this, remember to check the authenticity of the user reviews!
Affiliate Networks
The last piece of advice is to browse affiliate networks.
The benefit of affiliate networks is that they too have a huge product selection, but you can also sort the products based on what sells the most in your niche category.
But once again, don't just go randomly picking products based on what has the best commission rates. Think about your audience first and what would help them the most.
Some affiliate networks you could join are:
There you have it – 11 Methods on how to find products to promote.
Before you go, I'd also like to talk a bit about the best ways to promote affiliate products and how you should choose them.
What Is The Best Way To Promote Affiliate Products?
Without a doubt, one of the best ways to promote affiliate products is on your own website using SEO to get free organic traffic to your affiliate links.
Why?
When you do it on your own website it is:
Sustainable
Scalable
& Sellable
No one can take your website away from you meaning it's a perfect platform to grow a sustainable long-term business for beginners and experts alike.
They also increase in value over time as you add more content to them and then if you want – you can sell your website for ~40x monthly revenue.
A website earning $1000/month can sell for $40,000 or more (I'm not kidding).
Of course, there are other methods to promote products as well but nothing beats having your own website.
For example, you could create 1-page websites and use paid ads to get traffic. Or you could create social media pages to grow an audience.
The problem with these methods is that they lack one or more of these important aspects (sustainability, scalability, sellability) – basic components for building a lucrative long-term business.
1-Page websites don't increase in value and paid ads cost money while being unpredictable. Your social media pages can get banned and you can lose your "business" overnight.
And just posting affiliate links on forums is not even a business.
You get the point.
Anyone can create a website these days and it's a must-have if you want to get into affiliate marketing (& succeed).
How To Choose The Best Affiliate Products To Promote?
What about choosing the products?
This may come as a shocker, but;
You want to promote products that are the most helpful for your audience. Not the ones that pay you the highest commissions.
When you follow the above, you'll gain trust which is the main ingredient before people buy anything from you. So don't just promote products based on their commission rates because it's going to hurt you in the long run.
But I get it – you also want to earn good money because sometimes the most helpful products do not pay the highest commissions.
So what can you do?
In most niches, there are at least a few products that are both helpful & pay high commissions. And you should – preferably – identify these before you build out your website (but no worries if you haven't).
I call this the flagship product method and here's how it works:
You find 1-2 products that you fully believe in and have no problem recommending to people because you know they work and are high-quality (& you preferably have used them with positive experiences).
They also shouldn't be disappearing anytime soon.
These products should be the backbone of your website with great commission structures. You should know the products inside out and have strong experience in promoting them (after a while).
And if it's an affiliate website you're building, you can promote this flagship product on multiple spots sitewide (& not just in one review).
Of course, the flagship product should also align with the interests of your audience.
And this may sound contrary to what I just said, but don't build your website identity around the flagship product. Your flagship product should be replaceable if it ever comes to that.
But what is a great commission structure for flagship products?
It depends on whether the products are physical or digital.
Physical products often have lower commission rates at 5 to 20% (due to shipping & manufacturing costs) so I look into products that cost $300+ to counter low commission rates.
Digital products have much higher commission rates (20-80%) so the product prices can be much lower. What I specifically look for are recurring commissions.
It's cool to make a big one-off commission, but nothing beats having recurring commissions month after month. They are an incredibly powerful way to generate affiliate income.
It's also possible for you to find a physical product with recurring commissions, so that could also work (even if it costs less than $300).
How can you find a flagship product?
This comes down to knowing your own niche.
Maybe it is an online course or SaaS software. Or maybe, it's the computer chair you're sitting on or a television. It all depends on your niche.
As long as you can integrate it into your website, help your audience, and earn commissions you can rely on – then it's a good flagship product.
Maybe you can find it with the 11 tips I gave you earlier.
What if you cant find a flagship product?
I really doubt it, but if that's the case…
You can still promote multiple low-ticket products and earn good money that way. Nothing wrong with that.
You may also double down on other monetization methods like display ads or creating your own info products.
And if you really can't find one, maybe it's time to expand your niche.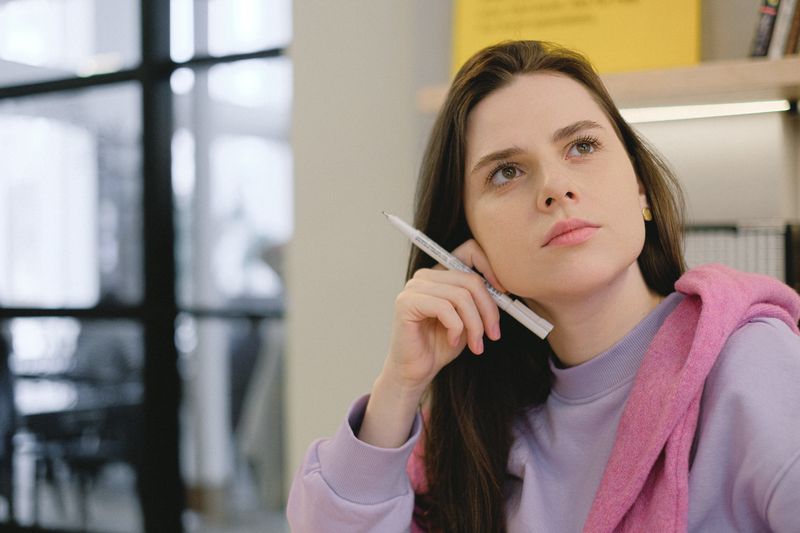 Closing Words
Thanks for stopping by and I hope you got a few "a-ha" moments today.
If you'd want to know more about building money-making affiliate websites;
I suggest taking a look at this 10-day video training course that I highly recommend.
It's the same course I used to build my small portfolio of passive income websites.
I'll leave you to it.