A few days ago, I gave you my thoughts about a site called Rewarding Ways. Today I'm going to do the same with SuperPay.me, which are both made by the same company.
They are both rewards sites where you can complete small tasks to earn side-cash.
If you have been thinking about joining but are not quite sure if the site is legit; that's what I'm going to cover (& much more) in this SuperPay.me review.
You can expect to learn at least the following:
What is SuperPay.me?
Is it a scam? (It's not)
How can you start earning?
How to get paid
Is it worth signing up?
And if you decide this opportunity is not the right one for you; I would like to show you a better-paying online earning method that I have been using for the past two years.
Let's see how different SuperPay.me is from Rewarding Ways.
SuperPay.me Review Summary
$0
Earning Potential

Payment Systems

User Experience

Earning Opportunities Available
SuperPay.me Review TLDR;
Fill surveys and complete offers to earn cash & points (get paid in cash, Bitcoin, or Amazon gift cards)
A good amount of earning opportunities
Low cash out threshold ($1 minimum)
Excellent Trustpilot rating (4.6 out of 5)
Strict fraud policies cause privacy concerns (need to submit mailing address, utility bills, automated phone call verification)
Can be grindy with low earning potential
What Is SuperPay.me?
SuperPay.me is a so-called rewards site or sometimes also called a GPT-site (get-paid-to).
They are providing small tasks that you can complete for cash or points, which you can withdraw through PayPal or Skrill. You can also get paid in Bitcoin or redeem points for gift cards.
These small tasks I mentioned can be anything from filling paid surveys to downloading mobile phone games or watching videos with ads.
Rewards sites such as this one are supposed to be a way to earn some supplement cash in a relatively fast and easy way — and that's exactly what it is (but it also means the earning potential is limited).
Just like in Rewarding Ways, there are two currencies inside SuperPay.me that are earned from the tasks; cash and points.
Pretty much 95% of the paid surveys will reward you cash.
Everything else will reward you with points.
The point system is easy to understand; one point is worth one cent.
For example, 100 points are worth 100 cents = 1 dollar.
I will show you the different tasks in more detail further below.
Is SuperPay.me Legit?
I have encountered and reviewed many rewards site scams such as Earn2Flex and WiredBucks, so it's a good practice to be skeptical about any new earning opportunity.
I'm glad to say though that SuperPay.me is a legit site just like the Rewarding Ways.
They are created by the same company called 99 Ventures Ltd. And they also happen to have a third rewards site called Offernation which I will be reviewing in the coming days.
The Company Background
The 99 Ventures Ltd is almost a decade old company residing in the UK.
They were founded in 2011 and have been creating and maintaining multiple GPT-sites since then. The current big boss of the company is called Alan Stables.
They are well-established and provide a working and credible experience when it comes to rewards sites. They are definitely not a scam.
Trustpilot Reviews
All three rewards sites they are running have an excellent rating on Trustpilot with a good amount of reviews.
SuperPay.me has been reviewed 1,833 times on Trustpilot and is rated "Excellent" by 78% of its users. Their overall rating is 4.6 out of 5, so the majority of reviews are positive.
They also have 608,777 members and have paid out $3,459,685 at the time of writing this.
Who Can Join SuperPay.me?
You can join SuperPay.me if you are over 18 years old, there are no other requirements.
It's globally available, but you should be aware that the number of surveys and offers may differ depending on where you live, how old you are, your gender, etc.
Typically people living in the US will have the most surveys available to them. If you live in a non-English-speaking country, you may not have as many surveys available.
How To Join SuperPay.me
Joining is pretty fast and does not take long.
You can get started by pressing the "Join Free Today" button on the front page.
Then you simply fill out your personal details such as your username, email, and mailing address.
The fraud protection systems in every 99 Ventures sites are pretty strict and that's why you need to enter your mailing address.
When you become a member of any of their sites, you will eventually be asked for an address confirmation document such as a utility bill. They do this to confirm that you have actually entered valid information upon registering.
If you did not, your account will be banned along with its points and cash.
And before you can request your first payout, you need to do an automated phone call verification. It's something that needs to be done only once.
They surely collect a lot of information and it is concerning on the privacy side, but they have been pretty clear that they are not selling your data.
How Can You Earn Cash & Points?
Now I'm going to show how you can start earning cash & points with the different methods available. I'll also touch on the earning potential of each method.
Your ways to earn can be summarized in three main categories:
Surveys
Offer walls
The referral program (if you have an audience)
I'll also do a bit of comparing if I find any differences between Rewarding Ways and SuperPay.me.
Paid Surveys
Surveys are provided by market research companies who want to collect a particular group's personal/economic habits or opinions about specific products or services. They will basically reward you for taking the time to answer questions.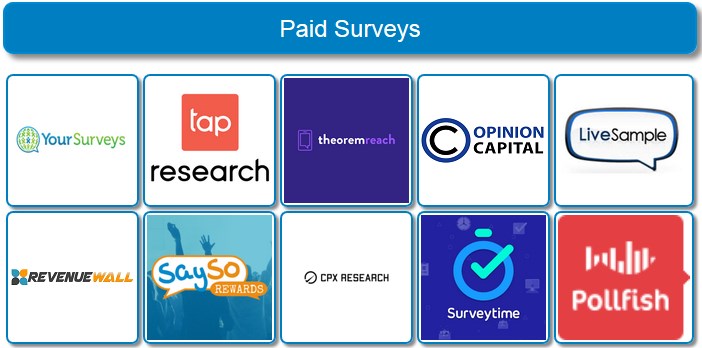 There are at least 11 survey providers in SuperPay.me and the selection is the same as in Rewarding Ways.
If you have no idea how surveys work, here's a short explanation:
You start by selecting any survey provider from a list, then you have to answer some personal/financial questions so the machine can check if there any suitable surveys for you. If it finds one, then you can proceed and you have to answer more questions.
Most of the questions are answered by ticking small boxes, but sometimes you may have to type your opinion. Once you are done, you will be paid when the survey provider approves your survey, and that can be instant or take some time.
The earning potential with these particular paid surveys is $0.20 to $5 per survey.
There are also live paid surveys that can pay up to $15 but they can take a few weeks to get approved.
Completing one survey can take anywhere between 5 to 60 minutes and the reward is typically higher the more effort it takes to complete.
Offer Walls
Offer walls have a wide variety of tasks that you can complete for points. These tasks can include anything from completing surveys, installing mobile phone apps, watching videos with ads, trying out free trials of products, and even gambling.
Offer walls have the highest paying tasks out there but they also come with some downsides (more about that soon).
SuperPay.me has 14 offer walls whereas Rewarding Ways only has 13, otherwise the selection is exactly the same. Each offer wall has around 10-50 tasks you can complete.
The earning potential for these tasks can be anywhere between 1 – 4,000 points, and as you might have noticed these tasks reward points and not cash. You can convert your points into cash with a converter but more about that later.
And just like with the surveys, the more effort the task takes, the more you will be rewarded.
The downsides I mentioned are that some offers require you to spend money to earn points which is not ideal if you are doing this purely for the money. These are often the highest paying offers and they may seem like good opportunities at first sight until you read the instructions.
Something else you should be wary of is the free trials.
Some tasks may require you to try a free trial and if you forget to cancel it before it ends, you will be billed. And that is not a good thing if you are trying to earn money. Always read the instructions carefully when doing offers so accidents like this won't happen.
Watching Videos With Ads
You can also watch videos to earn points on something called HideoutTV and Channel Watcher.
The problem is that I can't say much about them because HideoutTV has never worked for me despite disabling adblockers, and the Channel Watcher seems to be unavailable, at the time of writing this.
But generally this method doesn't provide too many points. It's supposed to be a passive way to earn as you can keep the video in the background muted while you do something else.
Cash Contest
Just like in Rewarding Ways, there is a $1,000 cash contest running where the top 20 earners of every last 2 months are rewarded monetarily.
All members are included automatically in the contest and the $1,000 is distributed among the top 20 like this:
1st – $350
2nd – $200
3rd – $100
4-5th – $50
6-10th – $30
11-20th – $10
Promo Codes
From time to time you can find promo codes on their social media channels which can basically reward you with free cash.
Definitely worth keeping an eye on if you decide to join the site.
Their most used social media channels are Facebook, Twitter, and Instagram.
The Referral Program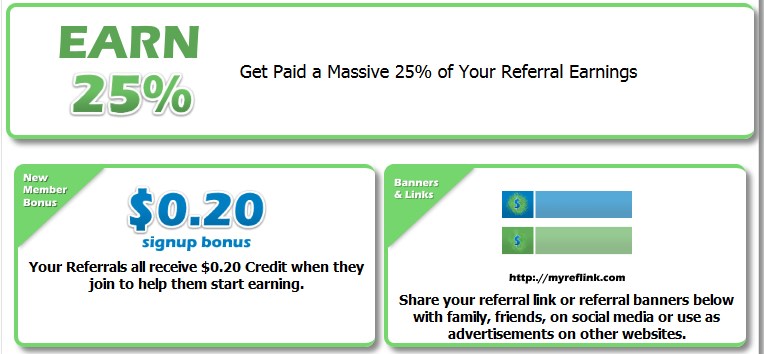 I really like their referral program since they are paying fairly good 25% commissions for a life-time.
If you don't know what is a referral program, it's basically a way to earn cash passively from people that you invite to the platform.
This is done by sharing your unique referral link, and when people join through that link they will be assigned as your referrals.
Whenever your referral completes surveys or offers, you will earn a 25% commission from that action.
For example, if your referral completes a survey that pays $1, you would receive $0.25 from that automatically.
Referral programs and affiliate programs are a very powerful way to make money online and you can even earn a full-time income when it is done correctly.
If that sounds interesting I have written a quick guide for you here so you can get started.
How Can You Get Paid?
The good thing about SuperPay.me is that you can cash out your earnings very early as the minimum withdrawal is just 1 dollar.
In case you have only completed offers and have earned points, you can easily convert them into cash with the converter.

The rates are 1:1 meaning there is no loss for converting your cash or points.
You can withdraw your cash using the following options:
PayPal (minimum $1 & 2% fee)
Skrill (minimum $5 & 2% fee, only used for earnings from market research surveys)
Bitcoin (minimum $40 & 10% fee)
There is also an option for instant PayPal withdrawal so you don't have to wait the typical 24h processing time. You can request it once a day.
Most withdrawals are processed in 2-8 hours.
In case you want to get paid in Bitcoin, you need a crypto wallet which you can get for free in Coinbase.
What do you do with points?
Those are actually used for redeeming Amazon gift cards. You can redeem gift cards once you complete a cash withdrawal for the first time.
Something Worth Noting
Upon registering you agree to not repeat offers on SuperPay.me or similar sites.
Almost every rewards site out there have the same survey and offer providers so I recommend being careful if you use multiple GPT-sites to earn money.
This also means that you should be using only one of the three rewards sites that 99 Ventures ltd have created because they are pretty much identical in how they work and also have the same task providers.
They are rather strict with their fraud protection and you will get banned if you break their rules.
Is It Worth Joining?
Is SuperPay.me a scam?
SuperPay.me is run by a reputable company called 99 Ventures Ltd and they have close to a decade of experience in running GPT-sites. They also have excellent Trustpilot ratings with very few negative ratings. They are safe to use and definitely not a scam.
Is it worth joining then?
If you would like to start earning some supplement cash (at best), then it could be worth joining.
The payment systems are working well, and there is a big selection of surveys and offers to complete. They also have a very good referral program that pays 25% commissions for a life-time if you have people who would be interested to join.
It also has a bit more earning opportunities available when compared to Rewarding Ways, so I would recommend SuperPay.me over that.
And as I mentioned in the beginning, rewards sites have a rather limited earning potential and you can expect to spend a lot of time grinding offers that can become very repetitive and boring in the long run.
That's why I don't personally do them anymore.
I feel like my time is better spent on better-paying methods, and if you feel the same way and would like to start earning dollars instead of cents, I have a worthwhile alternative for you.
See How I Make Money Online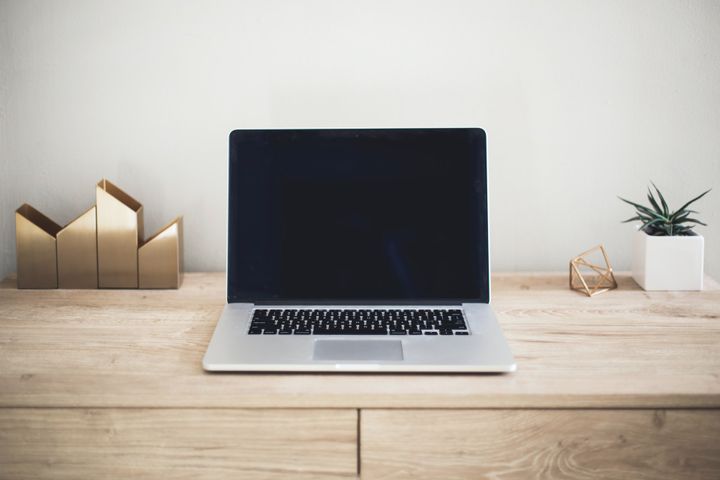 Grinding rewards sites won't skyrocket your bank balance.
My earning method can take you up to a full-time income and over when done correctly — it's not with rewards sites though.
I do something called affiliate marketing.
And while it may sound intimidating and hard to do, trust me; it's not.
I basically create small affiliate websites that go on generating me passive income even after the initial work is done.
You don't need any coding or sales experience if you are worried about that.
I have this in-depth video training course that you can get started for free. It's actually the same course that I got started with over 2 years ago and I still regard it as the best course I have come across over the years.
Thanks for reading my SuperPay.me review and let's hope you'll find a method that works for you.
If you have any questions, feel free to comment below and I'll answer them.
See you soon.