Are you interested in selling activewear products?
You've probably seen or used Zyia Active products and now you're wondering if selling them could be a fun way to make extra income.
But as with any new opportunity, you may also have doubts.
Today, I am taking a deep dive into their business opportunity to see if making money with them is possible (& worth your time).
As a disclaimer, I'm not affiliated with them so I'm not trying to lure you in.
I'm just someone who likes to research & review different business opportunities to see how good they actually are and if it's safe for people to join them (there are an unbelievable amount of scams out there).
I'm not saying Zyia is one though.
In this review Zyia Active review, I'll be sharing with you:
What Zyia Active is all about
What people think of the products
How to make money selling their products (& is it worth it)
How much does it cost to join them
Some pros and cons I think you should know about
I'll also include some alternative ways to make money online (which you could also apply to promote Zyia Active).
If you've been thinking of starting your own activewear (online) business, I'm sure you will have a clearer path after reading this review.
Ready to get started?
Let's see if you can make money with Zyia Active.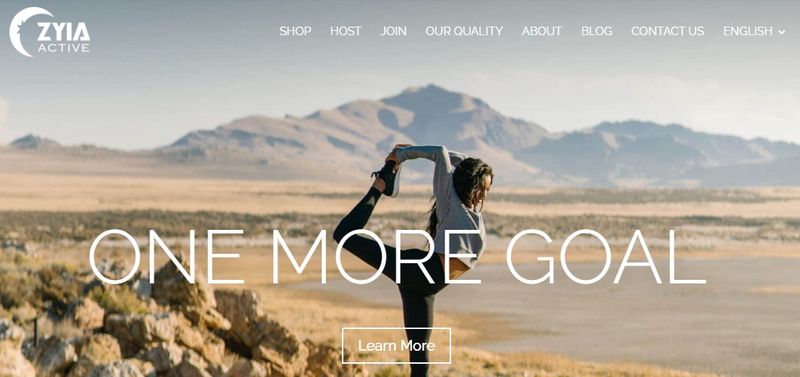 What Is Zyia Active?
Zyia Active is a clothing multi-level marketing (MLM) company that sells activewear products for men, women & children.
This "active lifestyle brand" is based in Utah, US, and was founded in 2017 by Erin & Jeremiah Bradley (founders) and Brenda & Zach Bradley (co-founders).
Their estimated annual revenue is $210.4M per year and here's what they say about their mission:
Our mission is to inspire and uplift by making activity a fun and essential part of life.
Zyia Active is an MLM and here's a small explanation of that;
To help expand their reach, Zyia allows their customers to become independent distributors (or sales representatives as they call it).
As a distributor, you can sell Zyia products online (or offline) by sharing a link to your personalized replica website. Any sales made through this replica website will earn you commissions.
The benefit of this method — compared to the "old ways" — is that you don't have to carry any inventory when the sales are made online.
Another way to earn is to recruit new distributors to your team (also called the downline). You will then get compensated when any team member makes sales.
You can learn more about Zyia Active from the video below:
Some indirect competitors of Zyia Active would be other healthy lifestyle MLMs such as Optavia, VYVO, and Vida Divina.
Are Zyia Active Products Any Good?
If becoming a distributor is something you want to do (successfully) then you need to have a good understanding of the products.
You should also have had a positive experience with the products before you sell them. Your customers will likely want to know everything about the products and it will help if you can be confident about the quality.
What kind of products does Zyia Active have?
As I said earlier, Zyia sells products for men, women & children so here are some categories listed:
Women
Leggings
Joggers
Shorts
Skirts & Dresses
Sport Bras
Tanks
Shirts & Tops
Long Sleeves
Hoodies
Swimwear
Men
Pants & Joggers
Shorts
Tees & Tanks
Polos
Long Sleeves
Button-downs
Jackets
Swimwear
Briefs
Kids
Leggings
Sport Bras
Shorts
Hoodies & Vests
Joggers
Long Sleeves
Sweaters
Socks
My first impression is that there is a large selection of products you could sell which is a good thing when it comes to clothing.
And the general pricing of products falls between $20 to $95 so there is potential to earn decent commissions from the high-end products.
Are the products any good?
When researching this, I mainly looked for opinions of people who are regular customers and not distributors for the company.
I found kind of a mixed bag where many people loved the products and some reported having problems regarding:
Irregular sizing
Customer service
Expensive shipping & return fees
Quality consistency (holes, durability issues)
Are these deal-breakers when it comes to selling these products?
Not necessarily, but they could affect your customer lifetime value (CLV) meaning they stop buying from you if they encounter issues.
Another potential issue is the higher prices compared to non-MLM brands.
Some people brought up how they don't want to pay $70 for leggings when they can get them for half the price with better quality.
It's a valid concern and something you may have to deal with since MLM products are often priced higher so the distributors can earn better commissions.
But overall, people seem to like the products despite there being occasional hiccups.
Also, Zyia Active has a 3.9 out of 5 rating based on 398 people on Facebook which gives a general idea of what people think of the products.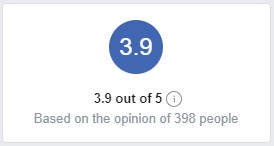 Here you can see more of the products:
How Can You Make Money With Zyia Active?
You're probably interested to hear how you can make money so let me show you.
There are two "main" ways to make money with Zyia Active:
Selling products for commissions
Earning commissions from the sales of your team members
In Zyia Active, you can earn 20-25% commissions on your sales (depending on your rank).
This means if someone purchases a $100 product through your replica website, you will be credited $20 for referring the sale.
It's a decent commission rate for physical products when you compare it to Amazon's affiliate program as they're only paying 4% commissions for apparel.
You can also get an 8% bonus when your personal sales reach $1000 so instead of getting $200 in commissions you'd get $280 after the bonus.
Moreover, you can earn 1-10% commissions from the sales of your team members (once again depending on your rank).
In a nutshell, the more you sell (or recruit), the more you earn.
Where do you sell this stuff?
As I mentioned, all this selling happens online through your replica website which you get access to once you enroll to become a sales rep (I'll talk about costs soon).
Although, you do have the option to run "old-school" home parties if that is your forte.
Your only job is to send traffic to your replica website, and any sales you generate from the traffic you send, you'd be eligible for a commission cut.
Of course, getting this traffic (customers) in the first place requires a lot of work on your part depending on what medium you choose to work with (it's also where many reps fail).
Where do you find these customers?
There are many ways you can drive traffic to your replica website and Zyia Active – just like most MLMs – focuses mainly on teaching social media traffic methods.
Here are a few ways to drive traffic to your site with brief intros into each one (& my personal addition which works better than social media):
Instagram
This type of clothing would be perfect to promote on Instagram as it is a very visual platform.
You could start a fresh page and start building your audience by posting pictures of yourself using the Zyia products (alongside tips for an active lifestyle perhaps?)
You could then share links to your replica store in your bio or IG stories.
Or if you already have an existing Instagram profile you could promote to your friends & family (although I don't recommend it).
Facebook
Joining Facebook groups and doing live events on Facebook is another great way to promote your replica website.
This is also the method that is recommended by Zyia Active themselves.
Just be sure to not annoy/spam Facebook groups or your friends & family (just like with Instagram). It's pretty easy to get your FB account frozen if you do that.
Pinterest
Pinterest is entirely focused on visuals and clothing goes perfectly together with it.
During my research, I actually saw some people promoting their store on Pinterest so I'm sure you could make sales through it.
It will take time to create pins and boards, but it's semi-passive once you get it going and well worth it.
Your Own Website (The Best Option)
Now, social media is cool and all for getting traffic and promoting your replica website – BUT;
Nothing beats having your own website.
It's by far the best way to promote anything (including Zyia) to make money online.
When you have your own platform, you can use various tactics to attract visitors to your website where your Zyia store links (& other affiliate links) are present 24/7 to make you money passively.
In fact, I have seen websites that already do this with Zyia products (along with other monetization methods).
One big benefit is that no one can ban you or freeze your account when you have your own digital real estate (website) which also increases in value over time.
I won't go into too much detail here since it's not what this article is about – but you can learn more about building simple & profitable websites here.
Anyone can run a website these days and it's actually quite fun.
How Much Does It Cost To Join Zyia Active?

To become a sales rep, you need to buy a $295 starter kit (there's a version for men and women).
It comes with business tools (catalogs, brochures, order forms, & stickers), a $100 gift card, and 5 pieces of clothing (women's kit):
Black All Star Bra
Navy Cozy Joggers
Black Twist Tank
Black Pocket Light n Tight Hi-Rise
Ash Texture Hat
Then there is a $15 monthly fee for your replica website unless you sell $600 worth of products in a month.
Other expenses would include the cost of products if you want to showcase them on your social media channels. Running ad campaigns is another possible expense if you get that far.
If you are more "old-school" and want to arrange home parties then you could also have expenses for gas, snacks, ads, etc.
Your potential first-year expenses could be at least:
Can You Really Make Money With Zyia Active (Is This Legit)?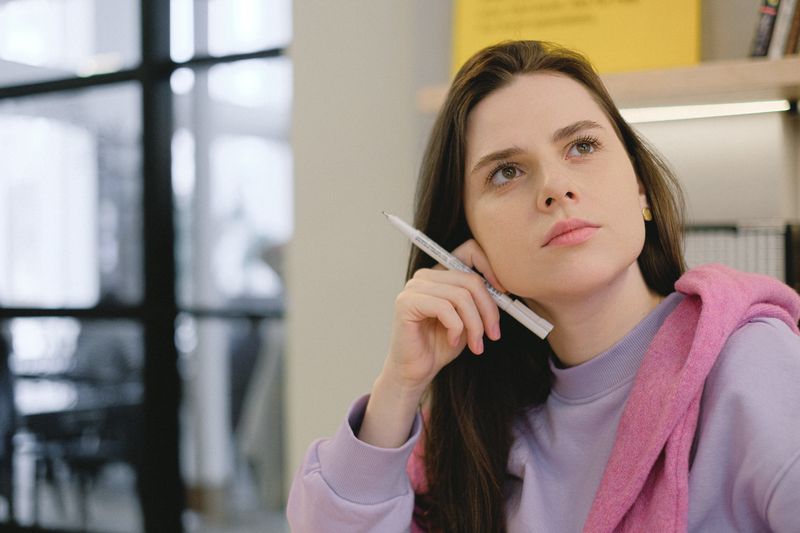 In case you're wondering; no, Zyia Active is not a pyramid scheme or a scam.
Nothing I've seen so far would indicate anything shady, but you never know what happens in the future.
I couldn't find any lawsuits against them either (it's a fairly new MLM though) so we'll see how it develops.
So can you really make money with Zyia Active?
Zyia Active hasn't released an income disclosure yet (unfortunately) so we can't really see if the reps are earning anything.
But I'm sure with proper execution; you could create this into a successful clothing business.
Admittedly, I'm not a big fan of MLMs – but since you don't have to deal with inventory and the sales are mostly made online – I do see some potential with Zyia.
If it was a more traditional MLM, I'd be more against it since I'm personally not a fan of the "old ways".
This is because selling in your local area gets saturated fast when the MLM becomes popular. This may already be a problem with Zyia since there are around 60k distributors, and even 10-20 reps could saturate your local area (source).
Fortunately, it's not that big of a deal since Zyia operates online.
If you already have a warm audience (or have the guts to build one) then you could definitely make sales with Zyia Active products.
The starting costs are quite hefty ($295+) so just be aware of the expenses and know that many people fail and lose money with the MLM business model.
It's definitely not a way to make a quick buck as you need to develop skills to succeed.
For many people, this tends to come as a surprise.
Should You Become A Zyia Active Rep? (My Thoughts)
When done right it could work for you.
Remember that you do have the $295 and $15/month fees which you need to make back by selling products (which may not be easy if you're a beginner).
Although you can return unused parts of the starter kit in the first 90 days if you decide being a sales rep is not for you.
Another thing to consider (if you want to host local online & offline events) is the saturation of your local area. Even 10-20 competing reps could saturate the area fast.
But you can play around this by using other customer acquisition methods.
Also, you need to put yourself out there to succeed (which may not be everyone's thing). I certainly know hosting parties and doing live events are not for me.
If I were to partner with Zyia, I'd rather build a website around clothing (or active lifestyle) and then write content around Zyia and promote my replica website in the blog posts.
That's actually what some Zyia reps are doing.
Having my own website would also mean I could monetize with other means (on top of Zyia) like display ads and affiliate offers.
Although I'm not 100% sure if they require brand loyalty of you which is a major downside of many MLMs.
Overall, it's up to you if you want to join, I'm not going to judge.
I just want you to know – and I may sound biased here – but the truth is that there are other methods with lower risks and with greater income potential.
Zyia Active Review: Final Words
Thanks for stopping by and I hope you can now make an informed decision.
Zyia Active is a growing company and offers a decent opportunity to make money for those who are not afraid of working. It gets a thumbs up from me.
And if you feel like Zyia is not for you (OR if you want more "oomph" to your Zyia business) – I can recommend none other than affiliate marketing:
No recruiting
No confusing compensation plans
No need to be brand loyal
Add more income sources to your existing business
Cheap to get started with great income potential
If that sounds interesting, you can hop onto this free 7-day course or you can read more about building money-making websites here.
And as always, feel free to leave comments below if I got something wrong or if you have something on your mind.
Talk soon.