Wanna grow an affiliate business around badminton?
I've been looking into racquet sports niches this week, and I have come to the conclusion; they're very underserved (badminton included), and there's plenty of money to be made.
Now, one small problem I did encounter with this niche.
I found very few badminton-specific online stores with affiliate programs (but I did find some). Depending on where your audience resides, you may have to resort to promoting general sports online stores with badminton sections.
It's not the end of the world though.
Anyways, let's go ahead and take a look at these badminton affiliate programs I found that you can start promoting on your blog, YouTube, or social media.
I also share resources at the end of this post if you want to get started on building your own money-making affiliate website in the badminton niche.
Related affiliate program blog posts: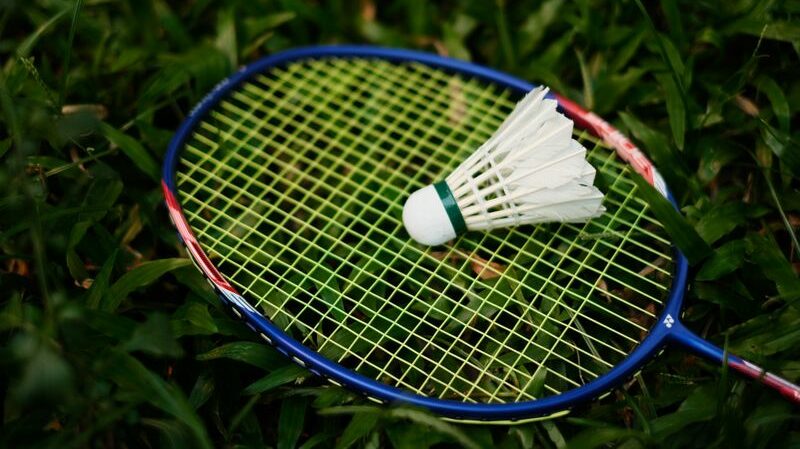 7 Badminton Affiliate Programs To Promote
Badminton Bay
Badminton Famly
Wilson
Oliver
SmashINN
Racquet Science
Amazon
Badminton Bay
Badminton Bay is an online store for rackets, grips, shoes, bags, shuttlecocks, and pretty much everything you might need when it comes to badminton.
They were founded in 2008 in Malaysia where the headquarters for Badminton World Federation resides and also where many top badminton players come from.
This is also why Badminton Bay provides only the best brands in their stock such as Yonex, Apacs, RSL, Head, Abroz, and many more.
Another great aspect is that they deliver products worldwide so you can promote this brand to different audiences around the globe.
The shipping is also free to the US, UK, NZ, Canada, & Australia when your customer's order is over $200.
You can become an affiliate for Badminton Bay by filling out a simple application on their website.
5% Commissions
Cookie Length: –
Badminton Famly
Badminton Famly is a subscription service and an online learning platform for badminton.
The platform was created by Thomas Laybourn who is a former badminton world champion and a professional coach.
Badminton Famly has training programs for all skill levels and there's even a kids academy. Overall, there are more than 1200 training videos available.
All the learning material comes in many formats like videos, articles, & podcasts. They publish new content every week so there's an incentive to stay as a member.
They offer a 7-day free trial which makes this a lot easier to promote to people and get people signed up through your affiliate links.
Once the free trial is done, you have to choose from 3 subscription plans:
$5.99/month
$44.99/year
$69.99 Lifetime
Unfortunately, they don't disclose much about their affiliate program regarding commission rates and if you're eligible for recurring commissions or not.
If they do offer recurring commissions (with decent rates), then this could be a highly-lucrative option to promote as an affiliate. It could make up the majority of your income if you promote it properly on an affiliate website.
Commissions: –
Cookie Length: –
Wilson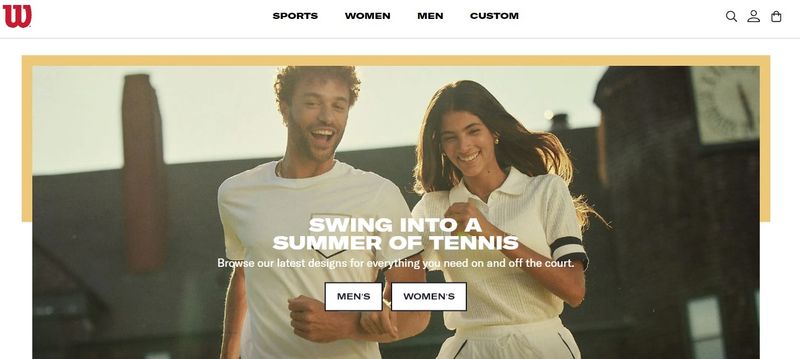 Wilson sells premium sporting goods such as gear and apparel for men and women.
When it comes to badminton, they don't have the biggest selection as they're only selling their own Wilson brand products. What they have are 5 badminton racquets and 5 shuttlecock products with their branding.
Regardless, it's still an option you have available, and Wilson may be an interesting choice if you want to promote other sporting goods like apparel.
Something worth noting is that Wilson only ships products within the US, but you can still become an affiliate if you don't live there (as long as your audience resides in the states you can make sales).
Another benefit of becoming a Wilson affiliate is that you can start promoting all their 7 online stores by just joining one affiliate program.
8% Commissions
30-Day Cookie Length
Oliver
Oliver is a UK & Ireland-based online store selling badminton rackets, footwear, bags, & clothing.
Their roots go back to 1938 when The Oliver Racket Company was established by Jack Oliver. They were a major producer of racket products until the late 70s.
They have professional, club, and kids level rackets available in their selection, and when it comes to apparel, they have designs for men & women, and also in unisex style.
At this time, they're only shipping products to the UK, Ireland, and Canada so you should consider promoting this brand only if you're audience resides in those locations.
They disclose very little information about their affiliate program so I can't say much about that.
Commissions: –
Cookie Length: –
SmashINN
SmashINN is an online store that sells products related to racquet sports.
When it comes to badminton, they have a large selection of racquets, strings, nets, bags, and also apparel for men and women.
SmashINN belongs to the European TradeINN group which is a huge brand with 16 online stores. They ship products to 20+ million customers in 190 countries, and the product selection is just massive as they sell equipment from more than 1500 brands.
If you want to promote SmashINN, you're basically becoming an affiliate for the TradeINN group which means you can start promoting all 16 stores.
You can become an affiliate from the SmashINN link above or you can join through the CJ affiliate network if you prefer their analytics & reporting dashboard.
5% Commissions
Cookie Length: –
Racquet Science

Racquet Science is an online store for badminton, tennis, squash, and pickleball. The store was established by Larry Howes who has more than 29 years of experience in the racquet business.
When it comes to badminton, they have racquets, shoes, shuttlecocks, and a fairly large accessories section.
The racquet section isn't the biggest here (with just 6 products), but you'll find quite an extensive shoes and accessories section to make up for it.
Something to know is that they only ship within the US & Canada, but here too you can become an affiliate even if you don't live in either country. Only your audience has to reside in these places.
Their affiliate program is managed through the GoAffPro affiliate network which handles payments, tracking, & reporting. Joining is free as always.
5% Commissions
Cookie Length: –
Amazon

You may have noticed how few badminton-specific stores there are with affiliate programs so Amazon Associates is likely going to be your "go-to" resource.
It's also what I saw many other badminton affiliate websites using.
Now, if you didn't know already, Amazon's affiliate program comes with a few pros & cons.
The benefits are that people know what Amazon is and trust buying from there which makes your life as an affiliate easier. The product selection is also massive.
You also get credited for other items in the customer's cart, and this can sometimes result in unexpected large commissions.
Some downsides are the rather low commission rates and short cookie duration, but the benefits tend to balance this out.
Anyone can become an Amazon affiliate so it doesn't hurt to become one.
3-4% Commissions
1-Day Cookie Length
How To Start A Badminton Affiliate Website (& Make Money)
If you already have a website, you probably know what to do next with these above-mentioned affiliate programs to make money.
But if not, I'd like to show you how to start your own money-making badminton website.
This past week, I've been looking into these racquet sports niches, and it's funny how almost all of them are underserved when it comes to affiliate websites (badminton included).
There are certainly enough people playing badminton (who also spend money), and Statista can tell us that the average number of participants in badminton has been a steady 6.5 million in the US from 2007 to 2017. And this is just in the US.
So there's definitely an engaged audience waiting, and I believe it'd be fairly easy to establish a "go-to" source of badminton for them.
My topic advice for a badminton site is pretty much the same as for the other racquet sports:
Beginner guides
Product reviews
Tips & tactics for games
How the game rules work
Nutrition & exercises
How to avoid injuries
On top of building an affiliate website, you could also start a YouTube channel at some point to create visual content and drive more traffic to your website.
The monetization would be mostly affiliate offers, display ads, and your own info products (once you get traffic to your site).
That's about it.
If you're entirely new to affiliate marketing, and you'd like a more detailed guide on how to execute all this properly, then I have just the right resource for you;
Start building your badminton affiliate website for free.
Make sure to check it out before you go.