Are you looking to grow an affiliate business around lacrosse?
I did some digging today and found that this niche is really underserved and has plenty of opportunities to earn high-ticket affiliate commissions.
So let me show you 9 lacrosse affiliate programs you can start promoting today to earn worthwhile commissions if you have a website, YouTube channel, or social media.
I also made sure to include resources at the end of this post if you want to start your own money-making affiliate website.
Without further ado, below you can find a list of varying brands offering everything from lacrosse gear to ball rebounders to t-shirts.
You may also be interested in these blog posts: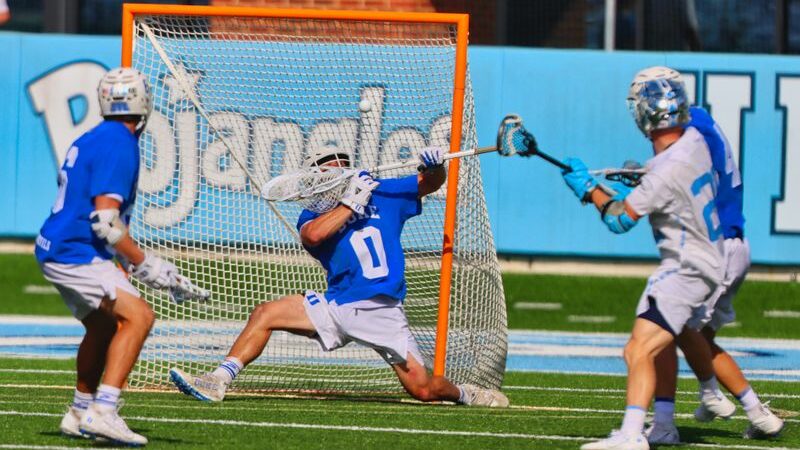 9 Lacrosse Affiliate Programs
Lacrosse Monkey
Universal Lacrosse
EvoShield
StringKing
All Ball Pro
Lax Zone
Play Fierce
Streaker Sports
Amazon
Lacrosse Monkey
Lacrosse Monkey is a US-based online store that sells lacrosse equipment, apparel, & accessories (including nutrition) from top brands for men, women, and youth.
They're part of the MonkeySports brand founded in 1999 by John Naaman and they run multiple well-established online stores related to sports.
Lacrosse Monkey has pretty much everything you might need when it comes to lacrosse and they also ship products worldwide so it's a solid choice for affiliates to promote.
It's also what other affiliate websites were mostly partnered with so it should be a reliable option for both customers and affiliates.
Their affiliate program is implemented on the Ascend platform and you can become an affiliate for them by filling out a simple application.
I recommend having a few pieces of content on your preferred medium (website, YouTube, etc) before you apply to this program to make sure you get accepted.
Unfortunately, they don't disclose commission rates or cookie lengths, but I can imagine the rates being somewhere between 5-10% per sale.
6%? Commissions
Cookie Length: –
Universal Lacrosse

Universal Lacrosse is another popular one-stop destination for all your lacrosse needs.
They were established in 2006 with one retail store and have since grown to also have an online store. The store is run by lacrosse players, coaches, and parents so they have a good understanding of your problems & needs.
Universal Lacrosse also accepts international orders and ships worldwide so it's a good choice to promote to a variety of audiences.
You can join their affiliate program for free on their website. However, you need to meet some requirements to get accepted. They are as follows:
Minimum 1,000 followers/subscribers on social media pages
You need to post at least once a month
Even though these requirements are more related to social media & YouTube, I'm pretty sure you could also promote on your website (as long as you get traffic).
3% Commissions
Cookie Length: –
EvoShield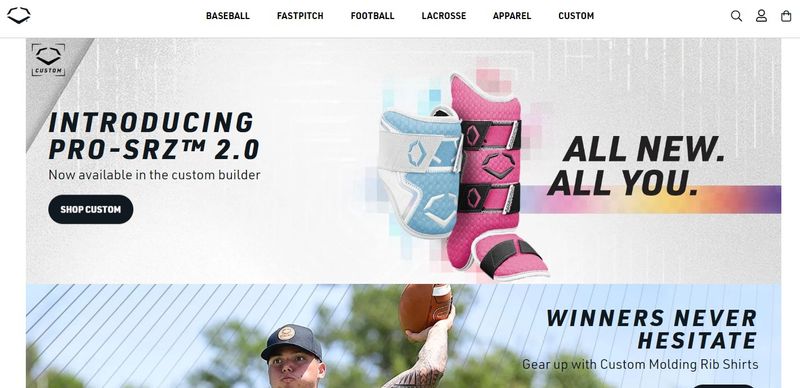 EvoShield sells protective apparel, gear, and bags for various sports including lacrosse.
EvoShield is part of the widely popular Wilson Sporting Goods brand that makes equipment for ball games and racket sports.
A small downside is that they ship products only within the US these days. However, they do accept affiliates from anywhere in the world.
This just means the majority of your audience should be from the US if you want to make any sales promoting this store.
They offer decent 8% commission rates and when you become an affiliate you can start promoting all Wilson brands and not just EvoShield.
8% Commissions
30-Day Cookie Length
StringKing
StringKing provides quality lacrosse, baseball, & hockey gear, custom-fit shirts, and also face masks.
They seem to specialize in lacrosse sticks and there's quite a large section dedicated to them along with customization options.
It's probably also the reason why I saw many websites promoting this store together with Lacrosse Monkey. Both seem like the "go-to" destinations for lacrosse needs and you should make a note of this if you also want to start your own website.
What is also great with StringKing is that they ship to many locations worldwide so you can promote this brand to almost all demographics.
Their affiliate program is on the ShareASale network which is free to join and fairly easy to get into. Even though the affiliate page talks about shifting to face mask production, they still seem to sell sporting goods so it shouldn't discourage you from joining.
10% Commissions
Cookie Length: –
All Ball Pro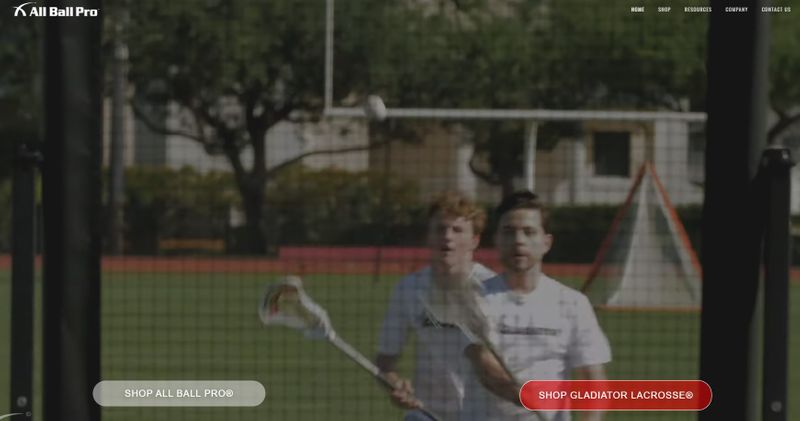 All Ball Pro specializes in providing US-made ball rebounders for all ball sports such as lacrosse.
The rebounders come in multiple sizes and you can tilt them to any desired angle for your training sessions. They're also mobile and easy to set up.
Along with rebounders, they're also selling regular lacrosse goals and accessories such as balls, replacement nets, and bags.
Below you can see one of the rebounders in action:
This is a really interesting choice to promote for a few reasons.
The practicality extends to multiple sports giving you many angles and audiences you could promote to. This brand also ships these products worldwide which is great.
Another aspect is the price ranges of these rebounders. The bigger ones can cost multiple thousands and this means you can earn some outstanding high-ticket commissions.
It's a bit annoying how they don't disclose commission rates, but even with just 5% commissions, you could earn $109.95 per sale for selling one $2,199 rebounder.
Commissions: –
Cookie Length: –
Lax Zone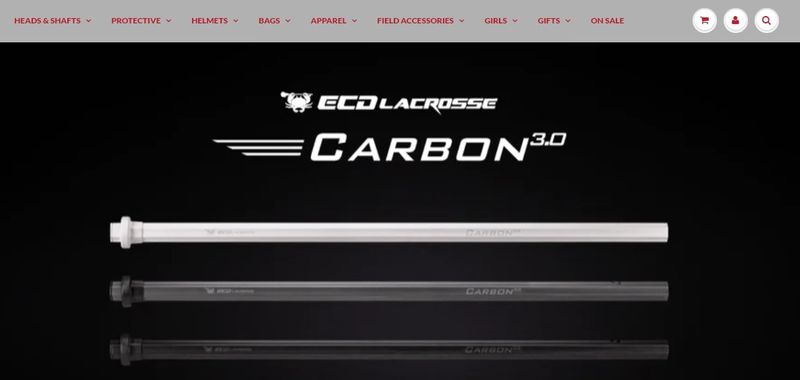 Lax Zone is a retailer of lacrosse products from top brands such as STR, Maverik, Under Armour, and more.
In their store, you can find lacrosse sticks, protective gear (pads, helmets, mouthguards, etc), bags, and also everyday apparel.
They provide free shipping to all orders over $99 and only ship to US and Canada at the time of writing this.
You can start promoting Lax Zone through the AvantLink network by filling out a simple application.
7% Commissions
21-Day Cookie Length
Fierce Lacrosse
Fierce Lacrosse is a native Indian-operated online store residing in the territory of the Seneca Nation.
They sell lacrosse sticks, protective gear, and apparel from top brands like Nike, STX, Warrior, Harrow, Brine, and many more.
They test all the products sold on the website and are involved in lacrosse all year round. They also ship products worldwide.
You can become an affiliate for them by filling out a form on their website.
5% Commissions
Cookie Length: –
Streaker Sports
Streaker Sports sells vintage sports apparel and retro clothing. They have many sports categories and lacrosse is one of them.
You can shop their products based on many criteria like era, city, teams, and collections. At the moment, they're shipping to the US and Canada only.
This is a bit "different", but it's something you could offer to your audience if you think they'd like lacrosse-related clothing.
You can find their affiliate program on the Refersion network which you can join for free.
Commissions: –
Cookie Length: –
Amazon

Amazon is another great option for affiliates to promote lacrosse products. However, it comes with a few pros & cons.
The product selection of Amazon is one of the best there is and people already trust buying from there, so in that aspect, it's a great choice for you to promote.
Now, the downside is that Amazon only pays 3-4% commissions depending on the product category (but it's not the end of the world) and the cookie duration lasts only 24 hours where you'll be credited for the sales.
On the other hand, you'll also get credited for other items in the customer's cart so it can bump up your commissions a lot if they end up buying something expensive.
Anyone can join the Amazon affiliate program so it's a good starting point if you're an aspiring new affiliate.
3-4% Commissions
1-Day Cookie Length
How To Start A Lacrosse Affiliate Website (& Make Money)
I like this lacrosse niche idea a lot.
There seems to be very little competition so it shouldn't be too hard to establish a "go-to" source for all things lacrosse.
Lacrosse gear can also cost quite a bit (multiple hundreds) and this means there are worthwhile commissions to be made by promoting all kinds of "must-have" gear to your audience.
I can also see monetizing the website with display ads and info products working really well.
So what would you actually talk about on the website?
You could take many routes here, but what comes to my mind are topics about:
Buying guides for beginners
Tips & tactics to use in matches
Product reviews
Lacrosse rules explained
Maybe you could even cover nutrition, exercises, and how to avoid injuries.
And since we're talking about a sport, YouTube would also work wonders where you can actually show people how all lacrosse things work.
No matter what route you take, you could make great money in all of them.
Now that you have a list of 9 lacrosse affiliate programs, you probably already know what to do next if you have an engaged audience waiting for you.
But if you're entirely new to affiliate marketing and would like to start your own money-making affiliate website, I have just the right guide for you;
Start building your Lacrosse website for free.
I used the same resource to build my websites as a complete beginner so I can highly recommend it.