LootPrizes…PointsPrizes…PrizesDrop…LootCoins…
I could probably go on for the rest of the night naming different GPT-sites, but let's not do that.
You're here probably wondering if this one is legit and worth joining to make some extra cash, right?
Well, that's what I'm going to show you in this LootPrizes review.
You'll learn things like:
What is LootPrizes (is it legit?)
How can it make you money?
How to get started
How can you get paid?
Is it worth joining?
On top of that, I'd like to show you a better-paying alternative I've personally used since 2018, alright?
Let's see what LootPrizes is all about.
What Is LootPrizes.com?
LootPrizes is yet another GPT-site (get-paid-to) among PointsPrizes, LootCoins, and many others.
What LootPrizes offers is games, surveys & offer walls that allow you to earn points.
Once you have collected enough points, you can then redeem them for various prizes such as gift cards or pure money.
How much money are we talking about?
Supplement cash at best. If you grind for a week, you could buy a beer or two at the end of it. I'm talking $10-20 (yes, beers are expensive here in Finland).
If you wanted to make serious money online, then you'd have to start an online business.
Is LootPrizes Legit?
There are quite many scams when it comes to GPT-sites such as PaidLeaf and WiredBucks.
A common scam you see among GPT-sites is that they don't pay their users.
So, you're probably wondering is LootPrizes legit, and does it pay its users?
The answer is yes, it actually is legit.
While the site is fairly new (2 years old in 2021), it's actually managed by a reputable company called Sedoc LLC in the US. The owner is Michal Jedrzejczak and LootPrizes is not his first GPT-site project.
In fact, I've actually reviewed some of his other GPT-sites called Bananatic and Prizes Drop.
For reference, Bananatic has been around for like 5-6 years already so Michal knows how to run GPT-sites.
Although his sites are legit, I've never really figured out what's the point of creating multiple sites offering the same service.
But yes, they are legit and have a mostly positive user experience.
Who Can Join LootPrizes?
Anyone can join LootPrizes.
There are no age or country restrictions.
Although, the amount of earning opportunities you have available will vary based on what country you are from.
As it goes with most GPT-sites, people from the US will have the most offers available to them.
Also, some payout options may have age restrictions such as PayPal where you have to be at least 18-years old to signup.
How To Get Started?
You can get started easily by inserting your email address on the front page of LootPrizes.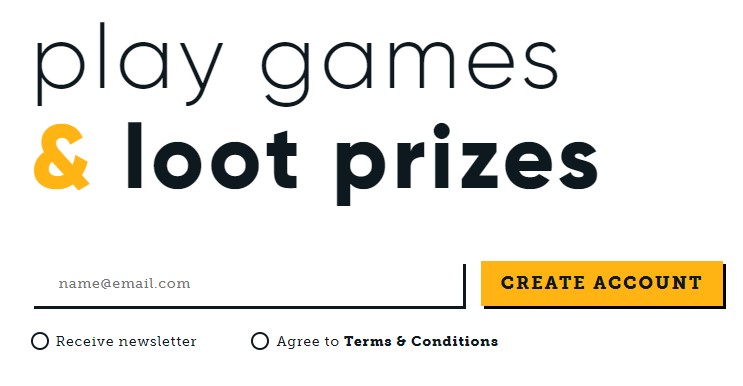 Something I noticed while signing up is that you need to enter your email address with lower cases to be able to register.
Once you're in, you can immediately head over to the "Play & earn" section to start earning points.
How Can You Start Earning With LootPrizes?
In LootPrizes your object is to collect points.
And as you probably know, you can then exchange the points for prizes.
At the time of writing this, the conversion rate is 500 points = $1
Now, let's see what you can actually do to earn these points.
Surveys & Offer Walls
Offer walls have a wide variety of tasks that you can complete for points. These tasks can include anything from completing surveys, installing mobile phone apps, watching videos with ads, trying out free trials of products, and even gambling.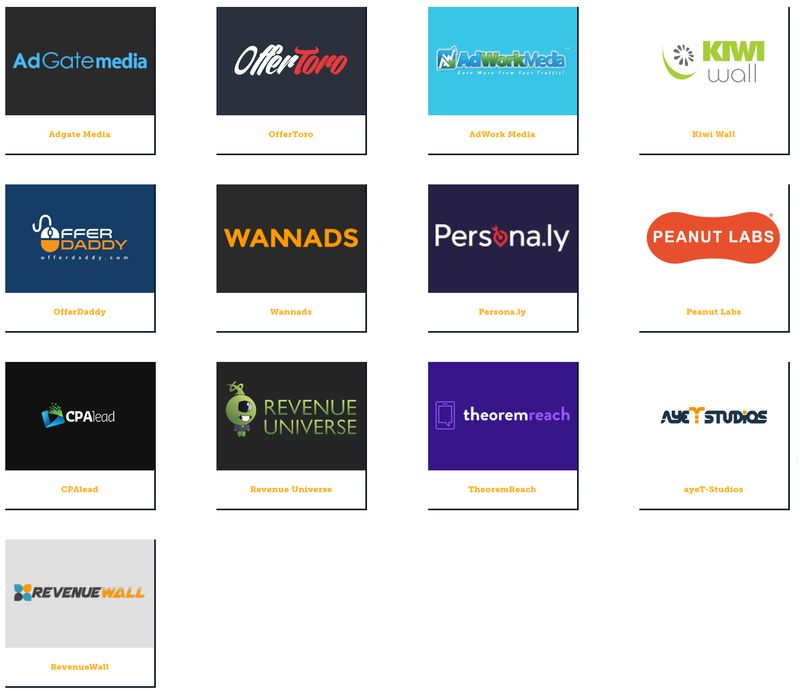 Once you are logged in, you can see the "Play & earn" section at the left of your screen. This is where you can start earning points.
There are 13 offer walls from different brands and what is the "best" for you really depends on where you live.
I'd advise testing them all to see what offer provider has the best surveys for you.
The number of points you can earn for each offer can be anything from 5 to 10,000 points (or more). A general tip I can give you is that the more points it rewards, the more effort it takes to complete.
And something you should be aware of is the offers that reward high points (500+) typically require you to spend money before you are awarded. So it doesn't really work if you are here to earn money.
The easiest & fastest offers are the ones rewarding under 100 points.
Games
Something unique about Loot Prizes is their game selection.
Basically, you can sign up to play semi-popular game titles and once you reach a specific goal you'll be rewarded points.
These games include:
War Thunder
Ragnarok Online
Crossout
Star Stable
Enlisted
Lineage 2
Dark Genesis
Cuisine Royale
Start Conflict
The earning potential ranges from 696 to 2343 points ($1-5).
And your mission to earn points for most games seems to be to reach a specific level. And of course, it depends on the game how hard that would be.
The Referral Program
The referral program allows you to invite your friends to LootPrizes and earn points passively.
Whenever you recruit a new member and they complete tasks and earn $1, you will also earn $1 without doing anything.
Unfortunately, there isn't really any more information about the referral program. I would like to know if you can earn the $1 only once or is it a recurring thing.
Anyways, affiliate/referral programs can make you a lot of money and if you'd like to learn more, you can read my short guide about affiliate marketing.
How Can You Get Paid?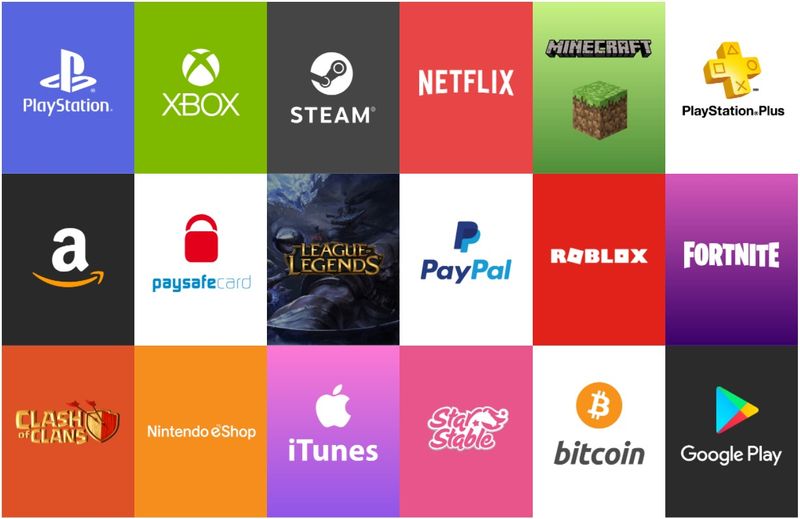 Once you have earned enough points, it's time to exchange them for prizes. And knowing Sedoc LLC's sites, you can expect a comprehensive prize list.
There are 23 prizes to choose from, so definitely something for everyone.
If you're purely after money prizes, the minimum cashout threshold is $10 and that equals 5000 points.
Something to be aware of is that new LootPrize accounts have fraud protection. To get rid of it, you need to be active for around 10 days, and after that, you'll be able to redeem prizes.
One minus about the prize selection is that you can't see whether the prizes are in stock. You'd have to first collect enough points and see if you can redeem it.
Once you redeem a prize, it will be sent to your email address where you can claim it.
A good thing about Michal's GPT-sites is that they have fairly good support. If you have problems with claiming prizes you can expect them to help you (unlike some other GPT-sites).
Is It Worth Joining?
Now, is LootPrizes worth joining?
It depends on what you're after.
Overall, it's a legit site, and yes; you can earn some supplement cash. If that's what you're after, it could be worth joining for you.
But I don't really see how LootPrizes is different from Sedoc LLC's other GPT-sites.
LootPrizes seems small compared to them, and yes, it's a fairly new site.
Maybe the big sites are running out of stock for prizes and they need to create these new small sites to get a new supply of prizes from their suppliers? I really don't know.
I have personally used GPT-sites in the past to make some money, and I have to say; it gets damn repetitive and grindy after a while. On top of that, you'll often get disqualified in the middle of surveys and lose valuable time.
That's why I don't really use them anymore.
If you are looking to make more money than just supplement cash, then I can't recommend LootPrizes or any other GPT-site for that matter.
Fortunately, there are better-paying alternatives if you want to earn more. Next, I'd like to show you what I recommend if you're interested.
See How I Make Money Online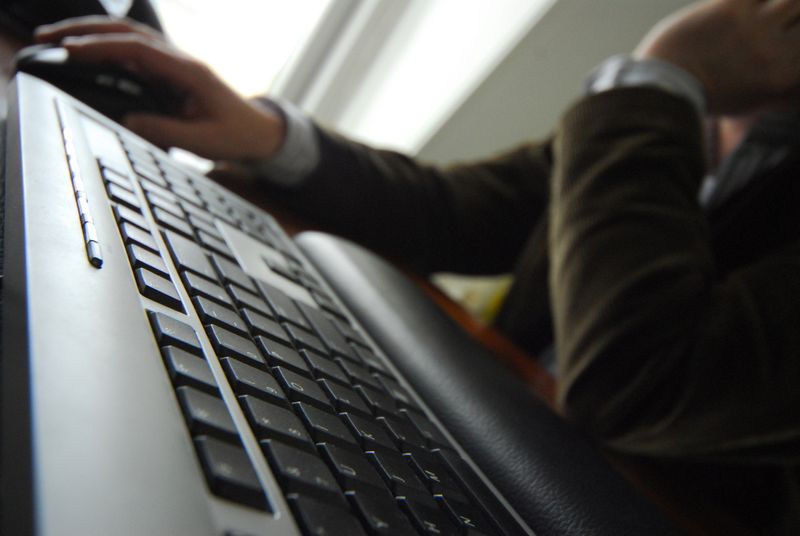 Now, If you are tired of low-paying GPT-sites, I have a worthwhile alternative for you that has the potential to earn you a part-time or a full-time income (depending on what you're after).
I do something called affiliate marketing.
It may sound intimidating and hard to do, but trust me; it's not.
Basically, I create simple websites that go on to earn me money without much attention from me once the work is done.
If you'd like to learn more about it, this free video training course will show you how to get started.
Thanks for reading my LootPrizes review.
If there's something on your mind, feel free to leave comments below.
Talk soon.