Admittedly, I'm a hairy man and not too familiar with women's beauty products.
But what I do know about is MLM opportunities like Red Aspen.
I've reviewed a good amount of MLMs and I'm quite familiar with what you can expect from this type of venture.
You're probably wondering if Red Aspen's business opportunity is worth joining and that's what I'm going to show you today.
In this review, you'll learn:
What is Red Aspen?
How can you make money with Red Aspen?
How much does it cost to join?
How much can you earn?
Is it a pyramid scheme or a scam?
At the end of this post, I would also like to show you how I personally make money online in case you decide Red Aspen is not for you.
Are you interested in becoming a brand ambassador?
Let's get started…
Red Aspen Review Summary
$49/$99/$199
Earning Potential

Products

Reputation
Red Aspen Business Opportunity Review
Beauty, skincare & nail polish MLM with 2 business opportunities
25-35% commissions for ambassadors & 10-15% for affiliates
Ethical product line (cruelty-free, no harmful chemicals & preservatives)
Available only in the USA
Low commissions + low-ticket products = low earning potential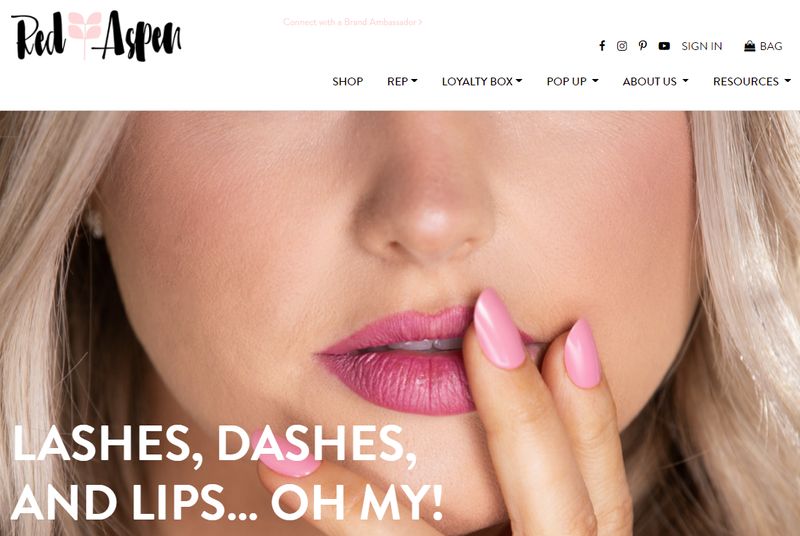 What Is Red Aspen?
Red Aspen is a multi-level marketing company (MLM) that sells various beauty products. Their signature products are nail dashes and lashes.
The company was founded in 2017 by Amanda Moore, Jesse McKinney, and Genie Reese. Their headquarters is based in Idaho, USA and their sales revenue for 2020 was $20 million.
Here's how they describe their mission:
To inspire women to stand up, stand out, and stand together by uniting passion with purpose.
Red Aspen is an MLM and in case you're not sure what that means;
It means their products – most of the time – can't be bought from common retail stores. Instead, the company markets its products through independent distributors (& in this case also in online stores).
These distributors (or brand ambassadors as they call them) are customers of the company who have an option to buy the products in bulk and then sell them for a commission (while trying to recruit more distributors).
Although, Red Aspen does have an option for you to become an affiliate instead of a distributor. The benefit is that you can promote their products online without having to buy inventory.
As an affiliate, you'll have lower commissions rates, though.
Some competitors of Red Aspen are Tori belle, Younique, and Color Street.
Are Red Aspen Products Worth Their Price?
If you want to become a successful distributor, you need to know the product line like your own pockets.
Red aspen's products are not just limited to nail dashes and lashes.
They are also selling beauty products related to:
Eyes (Palettes, mascara, eyeliners) – $18-89
Face (Powder blush) – $29
Brows (Pencils, primers, bundles) – $16-20
Lips (Lip pencils & kits) – $14-27
Tanning (Drops & creams) – $20-44
Tools (Scissors, nail dash glue, lash applicator, lash adhesive) – $4-10
There was a lot more, but I didn't want to drag out the list.
Many of the products are also certified cruelty-free by PETA and they don't contain harmful chemicals and preservatives such as paraben & phthalates to name a few.
The above is definitely a positive selling point you can use to your advantage when selling these products as an ambassador or affiliate.
I was initially concerned whether the products would be overpriced compared to non-MLM brands, but to my surprise; the majority of products seem reasonably priced (the $89 eyeshadow palette seems a bit pricy).
How Can You Make Money With Red Aspen?
There are two ways you can make money with Red Aspen.
You can become either:
A Brand Ambassador or
An Affiliate
Brand ambassadors are independent distributors for the company and you need to sell products and/or recruit people to join your team.
The idea is to buy products in bulk and then sell them to your customers for a commission (25-35%). You can also earn residual income from the sales made by your team if you choose to build one.
The more products you sell and the more people you recruit, the more money you can make.
Also, ambassadors get a shareable custom website link where your customers can buy products online and you'll earn commissions when they do so.
Your commission for the products is 25-35% depending on your rank.
For example, if you manage to sell an $89 eyeshadow palette, with 25% commissions your cut would be $22.25.
Affiliates get access to a custom website link (just like ambassadors) and you can use it to promote Red Aspen products. You do not have to buy starter kits or recruit people as an affiliate.
The commissions are a bit lower for affiliates at 10-15% for each sale.
Both ambassadors and affiliates get access to digital marketing tools and some training to help you sell/promote products.
NB: Their business opportunities seem to be available to people living in the USA only because I can't change my country when signing up.
How Much Does It Cost To Join Red Aspen?
To become a brand ambassador, you need to buy something called a business kit (becoming an affiliate is free).
There are 3 business kits available and you can choose from $49, $99, or $199 kits. The more expensive the kit is, the more products you'll receive.
And just like most MLMs, Red Aspen requires you to sell a specific worth of products within a time limit to be considered "active" and to earn commissions.
Otherwise, you'll run the risk of losing your rank and/or team = part of your potential income.
Brand Ambassadors must have a minimum of 240
Personal Volume (PV) and achieve Active status at
least once in each rolling 6-month period to remain
a Brand Ambassador and maintain their Downline.
While 6-months is plenty of time, I have never been a fan of deals like these.
Another cost is the website which is $8.99 a month after your first 3 months are up.
How Much Can You Earn With Red Aspen?
In my view, the main problem is the product prices and commission structure.
The majority of products are in the range of $14-44 and that is just not going to earn you much money with 25% commissions as a brand ambassador.
Let's say you sell one lip kit for $27, your cut for that is only $6.75.
It's not much…
You would have to sell many lip kits to make a decent income.
Although, if you are only after some extra cash, then this could be worthwhile for you.
For reference, I do affiliate marketing and when it comes to promoting physical products, I avoid anything under $300 because it's just not worth my time. The difference is that I want to earn a full-time income from my efforts, not just extra cash.
Of course, your income would increase if you build a team so you'd earn from their sales, but arguably building a team is not the easiest nor fastest thing to do.
I once heard a saying that building a team in MLM is like filling a bathtub without a plug. Apparently, people quit so often that you're on a constant hunt for new members.
Another worthwhile thing to mention is that Red Aspen does not disclose how much their members are earning on average.
I wonder why?
So instead, let me give you a general rundown of how it goes with most MLMs for the average ambassador Joe.
For starters, you are already in the negative when you get started with Red Aspen (depending on what business kit you bought).
Let's say you bought the $199 business kit.
To make your investment back, you need to find enough customers who are willing to buy from you. You also need to know the products inside out and have the skills to sell them successfully.
Where do you find these customers?
Well, most MLMs advise you to start with your social circle, but it's never sustainable in the long term.
Think how big your social circle is and how many of them fit your target audience who'd be interested to buy from you.
Do you think you can sell $199 worth of products to them?
Your friends may buy once for the support aspect of things, but it's not something you can rely on (+ it's pretty awkward to sell to your friends).
Of course, there's the online aspect where you can find almost an infinite supply of customers, but what I've seen most MLMs teach is to post some links to social media and private message potential customers.
I can tell you it's not a fun long-term solution.
In essence, you're chasing after the customers which should never be the case in business. You should have systems in place so the customers come to you instead (this way you won't trade time for money).
If you somehow manage to sell all the products in the kit, good! Now you need to spend the money on a new kit and do it all over again.
Basically, you have to pour your hard-earned money back to the company to keep your "business" (even if you don't manage to sell the items).
This is because you are required to sell (or buy) a specific worth of products within a time limit to remain active.
In short, you need to find a constant supply of customers to make this work.
And I can tell you it's not an easy thing to do.
That's why 92.3% of MLM members lose money.
What About Becoming An Affiliate For Red Aspen Then?
Affiliate programs are something I can recommend (most of the time).
You don't have to buy inventory or expensive starter kits. It happens 100% online and there's abundance of customers.
In short, if you have a website, social media, or YouTube channel, you can make some great money as long as you know what you're doing.
So is the affiliate side of Red Aspen a better choice then?
Yes and no.
It's certainly a lot safer option than becoming an ambassador since you're not risking as much money.
But you're still facing the same price & commission structure problems that ambassadors have (in even worse fashion).
As an ambassador your cut for one $27 lip kit was $6.75, but as an affiliate it's even lower at $2.7- $4.05 (with 10-15% commission rates).
It's going to be tough to make any life-changing income as an affiliate.
These affiliate programs provided by MLMs also tend to come with limiting quirks which I'm not a fan of.
For example, if you want to become an affiliate, you still have to become someones downline and only people in the US can join the program.
It just seems like a big hassle that 99% of non-MLM affiliate programs don't have.
But the fact that you can even become an affiliate gets a thumb up from me.
Is Red Aspen a Pyramid Scheme?
No, Red Aspen is not a pyramid scheme.
Their main emphasis seems to be on selling products rather than solely recruiting people into their business opportunities.
One reason is that their products can be bought without joining the business opportunity.
I couldn't find any lawsuits against them either.
Is Red Aspen A Scam?
No, it's not a scam either.
But it can definitely feel like one for someone who has failed with their business opportunity.
With any MLM, the cards are pretty much stacked against you because they are designed in a way that maximizes profits for the company while distributors get paid very little (unless you joined at the very beginning).
Should You Join Red Aspen?
It's really easy to get sucked into MLMs especially if you like the products.
It's okay to like the products but personally, I'd never join an MLM business opportunity.
My view is that the MLM business model is designed to make money for the company at the expense of the distributors.
They are always good at portraying the opportunity to be better than what it actually is.
Of course, you can make money with this type of opportunity and it's up to you to decide if this is something you'd want to pursue, but just be aware that it may not be as easy as it sounds.
It takes a lot of effort and dedication to build up the skills to succeed.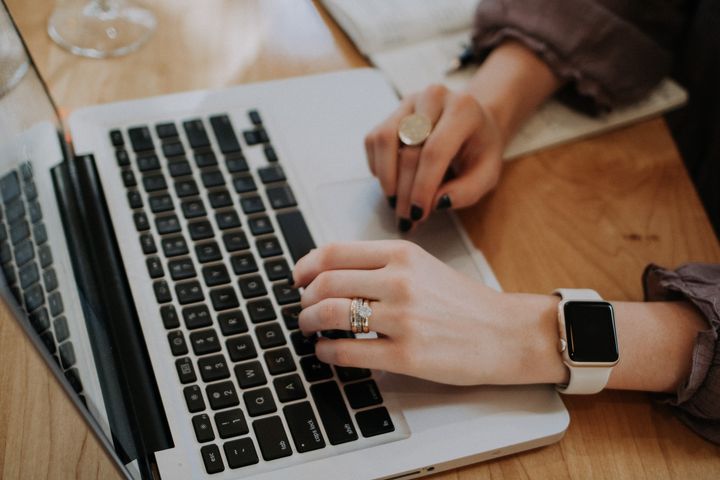 A Worthwhile Alternative
I personally do something called affiliate marketing which Red Aspen also allows you to do with their affiliate program.
It's in all simplicity a better way to make money than multi-level marketing:
No recruiting
No compensation plans
No need to be brand loyal
No recurring heavy investments
Easy to get started with realistic income potential
If that sounds interesting, I can recommend none other than this free 10-day video training course on getting started with affiliate marketing.
Thanks for reading my Red Aspen review.
Feel free to leave comments below if this post raised any feelings. I do admit I'm a bit harsh towards MLMs, but it's for a good reason.
Talk soon.